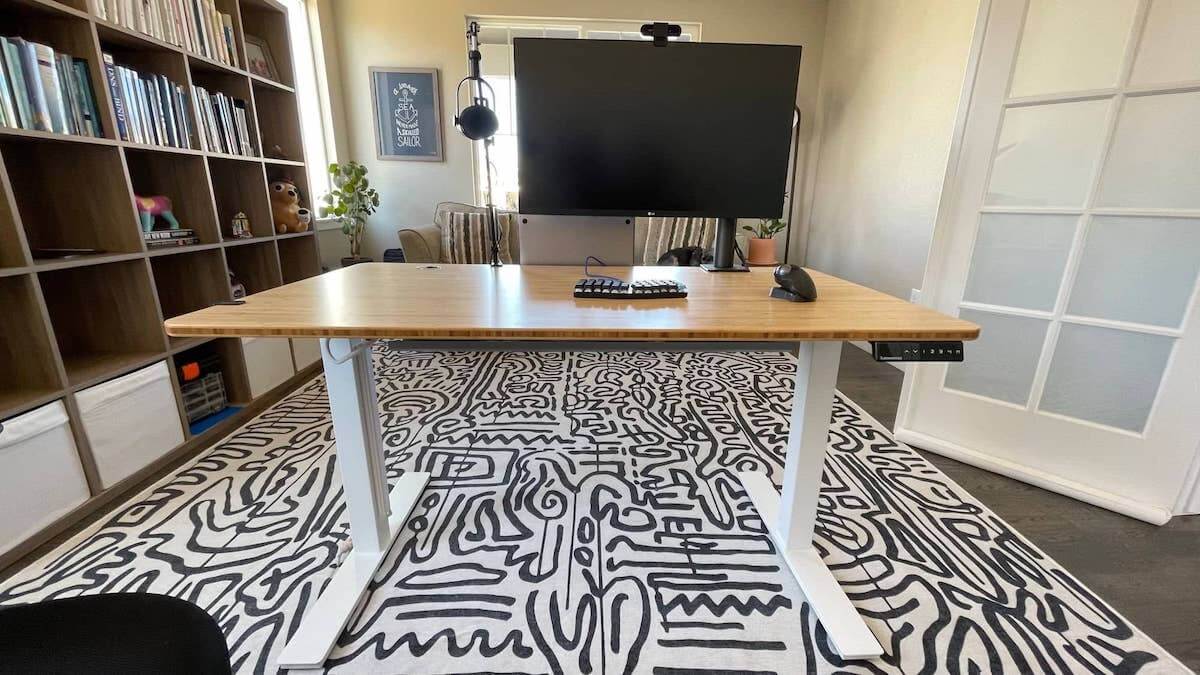 Autonomous Standing desk or SmartDesk 2/ Smartdesk Pro is another popular midrange standing desk that offers a more affordable workspace solution. Should you buy it? How does it perform? 
Keep on scrolling to find out.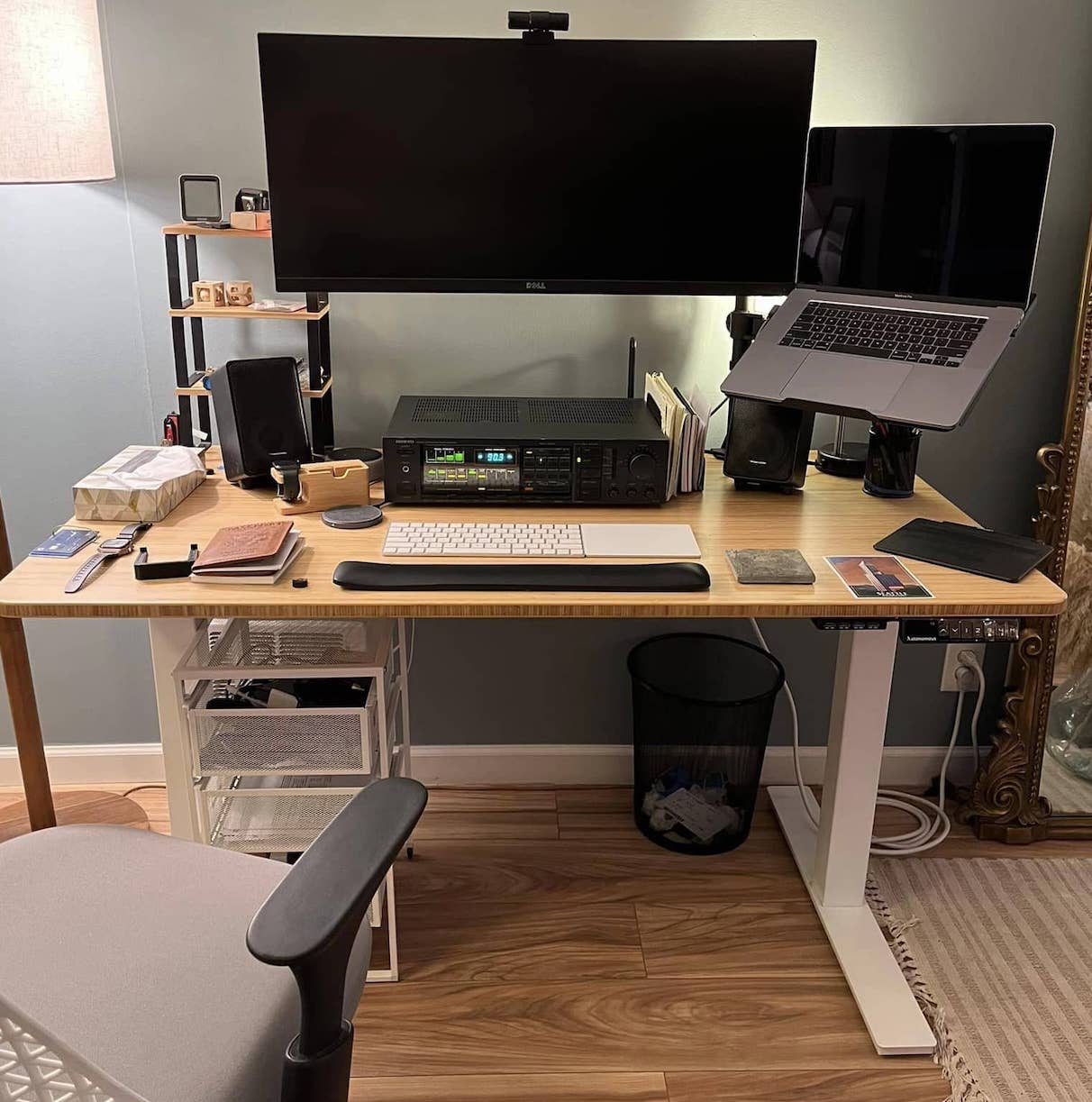 About Autonomous
Autonomous products made in China and Vietnam. It's one of the mid-range desks that you can buy at a more affordable price. Its motor is a Timotion brand. Along with Jiecang, it's one of the most utilized motors for a lot of affordable mid-range standing desks. 
Smartdesk 2 – Autonomous Electric Standing desk: Any special?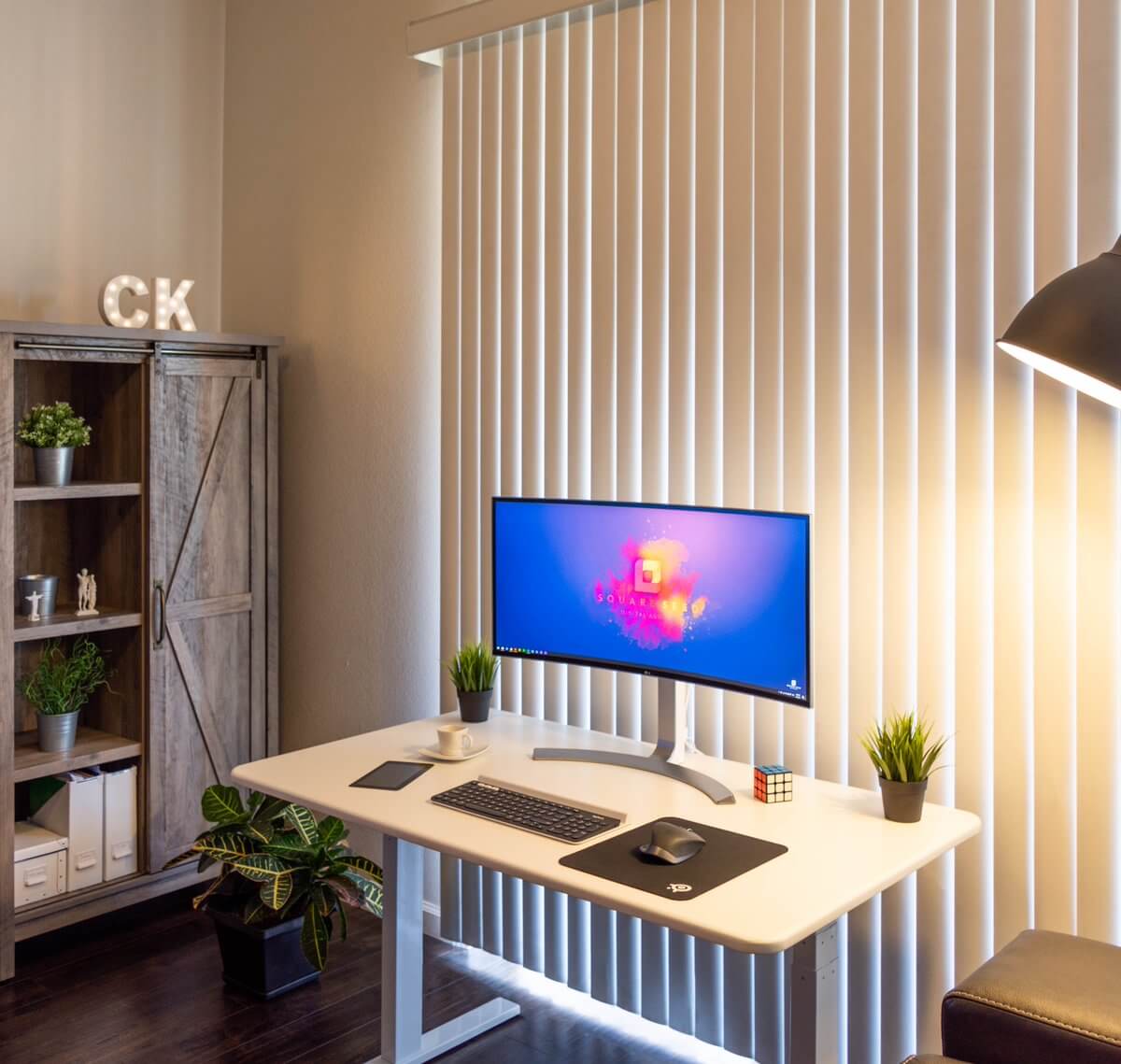 Take a look at the shipping
The shipping time isn't the best, but the desk came in one piece. There wasn't any damage, scratches, or whatsoever. And we love how the desk was packaged. There was extra reinforcement around the outside of the box. Everything came in good pristine condition.
Have heard a lot of horror stories. There were several errors in the shipping and the client had to wait for several weeks for the replacement. So in terms of shipping, the brand does not necessarily have a good track record. 
One of the things that we appreciate though, is that the brand threw in one extra screw for each one. So in case, we lost a screw, we don't have to go over the utility box or head to the hardware store. It does have all the parts that you need, but the screwdriver isn't included. So you have to have your toolbox ready still. Though you can also use a power drill to make a sturdier and more solid desk. 
Motor and frame of this brand
Love how the desk raises and lowers quickly. Because we got the business edition which has both legs equipped with a motor. So it pretty much hastens things up.   
You can either go for the home edition or the business edition. The latter is a great pick since the desk raises and lowers seamlessly.
And even if it operates fast it's not scandalously noisy. It does make a bit of noise, but it's almost silent. Though if you want a completely silent standing desk that would perform at par with the autonomous smart desk2 business edition, the Ergopose is a great option.
The motor is a TiMotion, which is a China product. It's not the most stable, but it's decent enough for me. It was less wobbly than the Jiecang motor of Uplift and Jarvis.  
As for the frames, it's quite bulky and heavy. So that's a good thing. The frames feel sturdy and solid. 
Spacious
You can set up an elaborate workstation because the desktop is quite spacious. It tried making it top-heavy with two full monitors. But it did not shake even when the table was being raised or lowered. So I'm pretty much happy with the business motor and the leg frame of the Autonomous Smart Desk 2.
Stability
Does it wobble? It can wobble if you try to shake the table at 116 cm. So there has to be an external force to render it unstable. But if there's none, it pretty much stands on its own. So long as you do not overload the desk beyond its carrying capacity of 300 lbs. You're going to have a pretty elaborate workstation to maximize it. 
And if you try to lean on the desk, it won't wobble. And it also holds itself when you're typing. So you really have to apply a bit of force to shake it up. Hence, it is pretty decent at sitting or standing positions.
If compare the stability and wobbliness to a Fully Jarvis or the Uplift, we'd go for the Autonomous Smart Desk 2 any time of the day.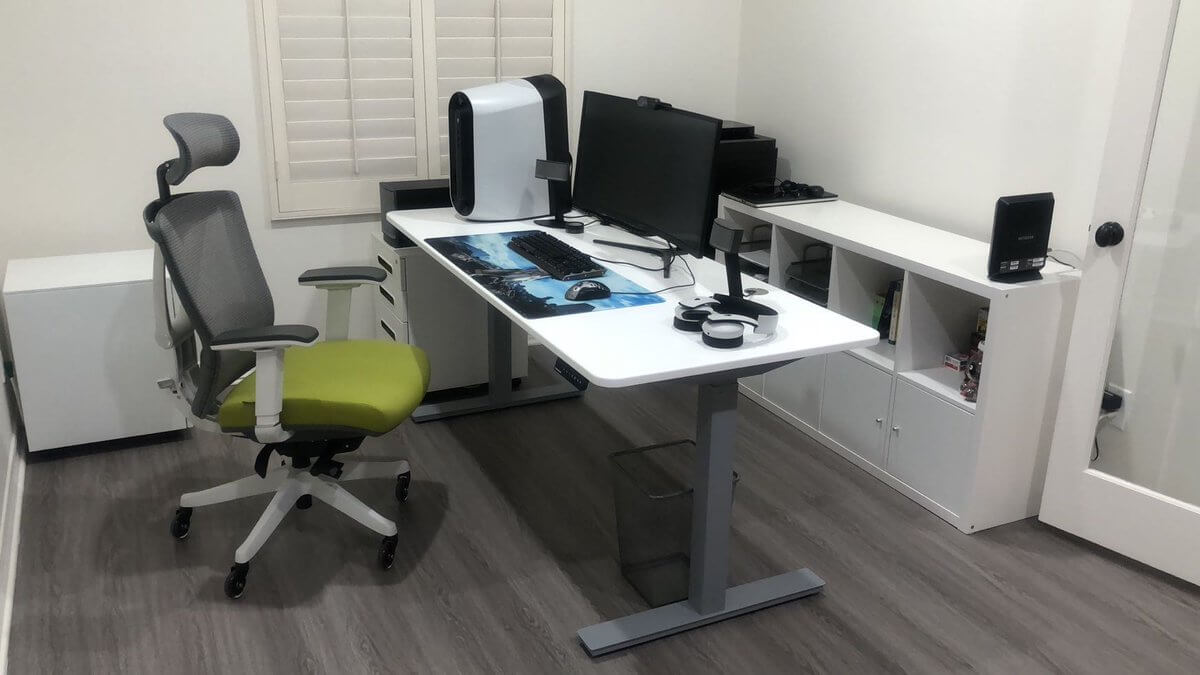 Desk height range  
One of the things I've noticed with the height range is that it's quite different from the first Autonomous Smart Desk. The Autonomous Smart Desk 2 is a bit higher even if set at the lowest height setting. It's about 3-4 inches taller compared to its predecessor. So for taller people, that's no problem. But for those who are shorter, say less than 5 feet 3 inches, you might find the desk a bit high for you. 
Autonomous Smart Desk 2 is one of the standing desks that can accommodate taller people. And it offers two types of frames to its clients – the basic and the premium.
The only difference is that the premium frame has an additional height range. The premium can go as high as 51 inches while the basic has a maximum height of 47 inches. 
Overall look
The overall look of the Autonomous sat desk is plain and simple. Though it's available in other different colors, these desks are basic looking. So there isn't any wow factor in terms of how it looks.
But it can perform decently. Of course, you can customize the desk when you purchase it from their website. These desks work great in a standard office or a home office. It's also a value for your-money mid-range desk. In terms of the performance, it is better than the Fully Jarvis and the Uplift.
These three mid-range standing desks have stability issues. And out of the three, the Smart Desk 2 has the least wobble. And it has a more reliable motor compared to the other two brands. And if you're getting the business edition, this wobbliness won't be an issue anymore. 
The Autonomous Smart Desk 2 – Who is it for
The Autonomous Smart Desk 2 is perfect for those who are looking for a midrange and basic desk but want something customizable. And it's a cheaper alternative for a desk that does not wobble that much. It's also great for taller users. You can opt for the business edition motor and the premium frames for this requirement. 
It's not for you if you want a fancy looking desk with a good cable management system. And if bad customer service and late shipping is your pet peeve, look for another desk. Even before the COVID situation, the brand still has negative reviews on their customer service. And shipping can take a week or more. So if you want this desk, it better not be an emergency. And prepare to wait for a couple of days or even a week.
But you won't be disappointed with the way they packaged it. It's one of the desks that had a pretty ribbon on top, figuratively. So it means it has one of the best packagings for a standing desk.
And the brand tosses in free shipping options from time to time. You can check their website to get updated information on this one.
What we didn't like about this stand-up desk
Customer service could have been way, way better. There is a surge in the demand for office desks and chairs because a lot of folks are now working from home. But it is still one of the worst for me. 
And for the assembly, it's not our favorite part either. The instruction on the first step was rather vague. Can't comprehend what to do. Ran to youtube to look for instructions on how to assemble the desk. But the remaining steps were pretty much easier to understand. 
But it did take a while to assemble it all. It took pretty much 1 and a half hours. For people who didn't have the best DIY skills, we guess. If you're a seasoned DIYer, you'd find it easier to set up. But if you're a beginner, better ask for help.
The cable management is also one thing we wished was better. If you have an elaborate workstation, chords can get tangled everywhere. But some users were not that affected with it. If you have a simple workstation, you may not complain about this. 
Well, the best remedy there is to purchase a cable management tray. 
Autonomous Standing desk versions: Home edition vs business edition
The Autonomous Smart Desk 2 offers two options to its clientele – the home edition and the business edition. So far we have reviewed the business edition, and find that it has decent stability, it's not so noisy, sturdy legs, and a fast motor.
For the home edition, everything will seem lacking. There will be more wobbliness, less sturdy frames, and a slower motor. It's cheaper than the business edition, but you might be encountering a lot of issues. It may even wobble when typing at the highest desk height. So the business edition is a wise choice so that you'll get the best value for your money.
Final takeaway
Overall, the Autonomous Smart Desk 2 is a cheap yet decent standing desk that you'll find useful. Just be sure to get the business edition so that you won't encounter some issues with stability and the motor.