Recently, lots of people asked our experts this question. Before the acquisition of Herman Miller, Fully Jarvis was the competitor of Uplift Desk. But now we bet, not anymore. People need a brand they can trust, they can spend money on some sit-stand desks that can be used 8-10 hours a day, and the most important part, if they get errors, they need help and they want answers, quick responses!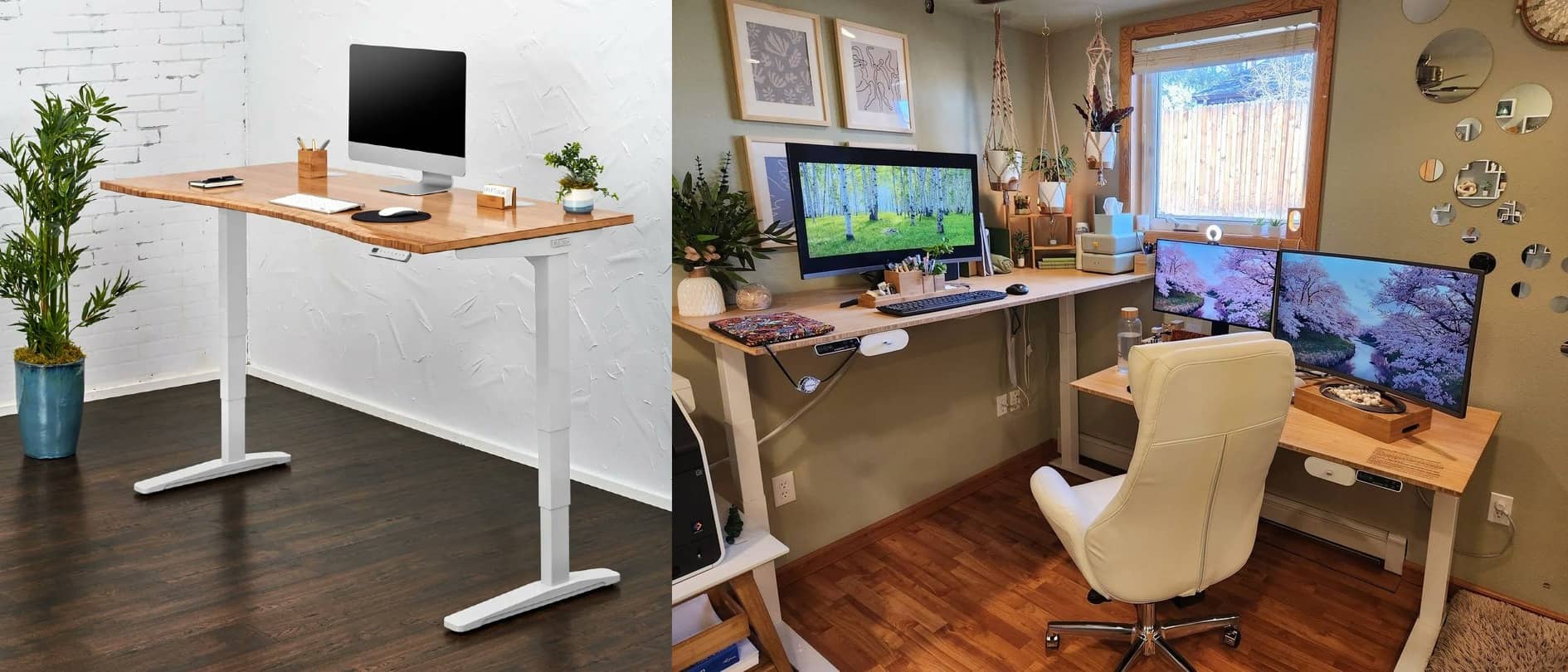 In this case, both Flexispot and Uplift are great brands. Uplift V2 and Flexispot E7 are 2 best-sellers standing desks with the same key features. They can compete with each other in every field, except the price
Let's take a deep look if you still want to pick the ideal one for your home office!
But first, define your own needs
What exactly are you going to use a stand-up desk for? It's important
Because you don't want to spend more money on unnecessary things
For gamers, a spacious tabletop 72×30″ is the best option. So they can buy a bigger screen or set up a gaming style with accessories
For freelancers who have a small room and just need a compact desk, 42×24′ or even smaller? No need for 355 lbs of weight capacity, let's find another desk with a cheaper price! 220 lbs are enough to put a computer on the table
But, sometimes, the world does not listen
Taller people feel less comfortable when standing at the wrong height.
Support posture, no!
Avoid back pain, no!
Why? Because they pick the wrong desk
You may want to read this: The 7 Best Standing Desks for Tall People above 6 feet with the max height setting at least 50″
For tall people, Flexispot seems better
For tall guys, both Flexispot and Uplift are recommended. But Flexispot wins. And we'll explain why!
If you are a big and tall guy, let's say for example 6'7″-6'8″. The recommendation for max height setting is 51.5-52″. Flexispot E7 has a high frame that can make you feel more comfortable than Uplift V2, which accommodates only up to 50.5″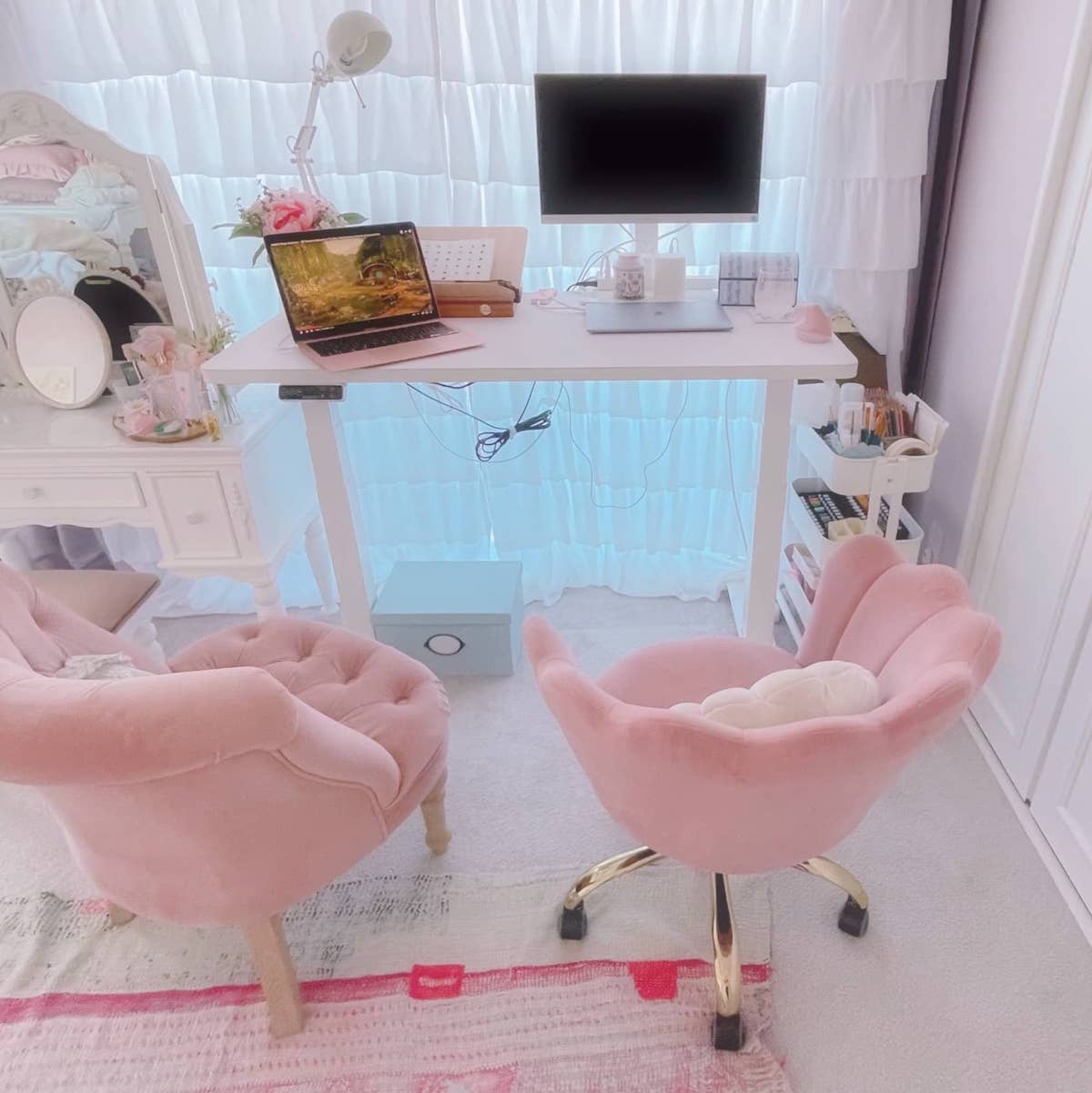 See the table below for more detail
Standing desk
Flexispot E7

High Frame

Uplift V2
Height range
25.6″ – 52.4″
25.3″ – 50.9″
Weight Capacity & Warranty
355 lbs
15 years
355 lbs
15 years
Additional features
High frame options, Premium Keypad, Cable Management set, Under Desk Drawer
Advanced anti-collision

technology, Wire Grommets

Lifting speed
1.4″/s
1.6″/s
Check Price
https://www.amazon.com/UPLIFT-Desk-Laminate-Standing-Adjustable/dp/B07RS4TPVW/
To be fair in the price comparison, we randomly pick 2 models with the same tabletop, for example, 60×30″, same material bamboo (common for so many people) and the E7's price is a little bit cheaper than Uplift V2. You can save $150-200 if you decide to go with the Flexispot. This brand also offers some discounts of up to $150 off, depending on the holiday, a way of marketing strategies. Uplift said "We don't do that here" and only offers $30 off coupon
For short and petite people, Uplift V2 commercial is better
Standing desk
Flexispot E7 T-Frame
Models to compare
72×30″ bamboo top, 355 lbs, and black frame with 15 years warranty
Stability
T-Frame

T-Frame with Stability Crossbar

Height Range
22.8″-48.4″
22.6″-48.7″
The Uplift V2 Commercial model has a stability crossbar, which improves its stability compared to the Flexispot E7 T-Frame at the max height setting. But if you get it on their official website, the price of Uplift is much more expensive than the E7
Our tips: to save money, you can purchase only the frame and use an IKEA tabletop. A cheap tabletop will save +$100 or even more!
Where to check the frame: https://www.amazon.com/UPLIFT-Desk-V2-Commercial-Adjustable-Industrial/dp/B07T6XZ2ZR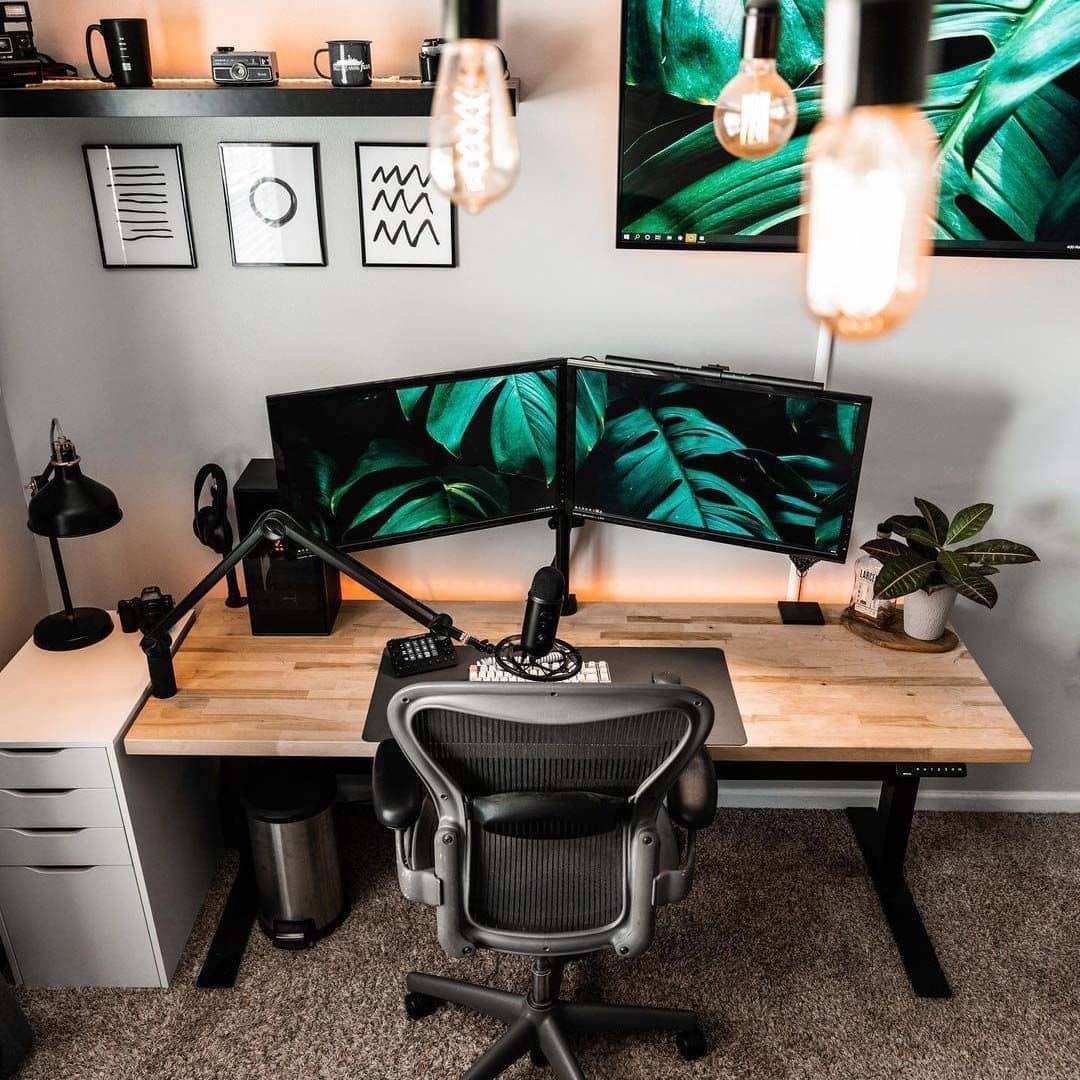 Installations and errors
Both brands get complaints about installations, of course. Not all standing desks are 100% perfect. Not every user are master in the field of setting up. Some may get 5 minutes to assemble but most will get stuck with 30-45 minutes before they can share their battlestation
For common errors, for example, E07 or E08, when you don't know how to fix, here are the keys (apply for both Flexispot and Uplift)
Instructions for Quick Reset
Disconnect the desk from its power source and press and hold the DOWN arrow for 30 seconds. This will deplete any remaining power from the control box.
Reconnect the desk to its power source and ensure that there are no obstacles beneath it that would prevent it from lowering completely.
Press and hold the DOWN button for another 30 seconds and then release it. Note that if you have an Advanced Keypad, it will display "ASR," while the Basic 2-Button Keypad does not have a display, and the Advanced Paddle Keypad will display "RESET."
If the desk does not move after pressing the DOWN button, release the button and try again.
During the 30-second period when the button is held down, the desk should lower all the way and then rise slightly. Once this happens, release the down arrow. If the desk did not move, repeat this step. The slight rise back up indicates that the reset was successful. If this doesn't happen, try the quick reset process one more time.
But sometimes, the problems just get bigger!
Uplift V2 common errors
uneven leg lift, scratches on the desktop, and awkward coloring
The display of the controller may show all time
an E10 error code – resetting the desk and swapping the M1-4 per the instructions, which caused the front two legs to go down without issue, but the back two legs still wouldn't come down
Flexispot E7 common errors
several error codes, specifically E22, ASR, E23, E07, and E08, and is not functioning properly. When the "sitting preset" button was pressed on the keyboard, the desk started shaking and displayed the E22 error code. Additionally, only the left motor started moving down when the up/down buttons were pressed.
a malfunctioning motor or an issue with the desk's control box. The E08 error code typically indicates a motor issue, while the E23 error code could be related to the desk's memory.
To troubleshoot these issues, the user should consult the user manual or contact Uplift or Flexispot customer support via phone, email, social channels, and chatbot for assistance. Schedule a repair or replacement of parts if the desk is still under warranty, we bet 15 years are good enough for this.
Customer service and support
To get the response quickly, we must say Uplift's team is the best. Faster and very good at listening
Flexispot's inbox are good. But the chatbot will answer you first. It will take 1 or 2 days when you can get your human answers. Reddit's official support is a good way to reach them faster!
The winner
We named Flexispot in the top #2 after this showdown! Uplift V2 is better overall with fewer errors (even though we could not agree more on the point that most problems are came from users).
If you are a big fan of the iPhone, you should take the Uplift. Love Android apps from Samsung? Pick E7 from Flexispot and never look back!