A lot of people now depend on PCs, rather than consoles to enjoy their favorite games. If you have never gamed on a high-end PC before, then you may not understand the enjoyment and satisfaction that can be derived from playing games on one. While some may argue that there is no noticeable difference, it still boils down to user preference. However, with the kind of adjustments and enhancements that can be done on a gaming PC to achieve a certain result, it definitely has to be the best for an avid gamer.
To enjoy PC games to the fullest, you may need to purchase a Gaming Desk. While there are a lot out there, this article helps you pinpoint some of the best gaming desks in the market, as well as where you can purchase them. Before we dive into the full details of this article, it will be a good idea to discuss some of the features to check out for in a good gaming desk.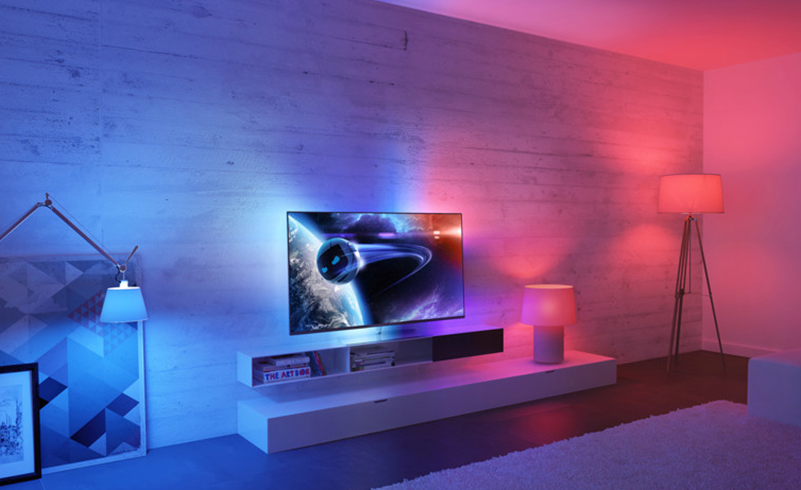 Features to Consider Before Purchasing a Gaming Desk
Overall Design
One of the reasons why people opt to purchase a gaming desk is so that they can be very comfortable when playing their favorite games. There are various ways that a good gaming desk is supposed to provide you comfort. The ability to adjust various sections of the desk contributes to its design and should be one of the features you check out for when you purchase a gaming desk. If for instance, you are unable to adjust the height of your desk or chair, you may have to sit in awkward positions in order to get a perfect view of your screen especially when tired. This can lead to back and neck aches in the long run.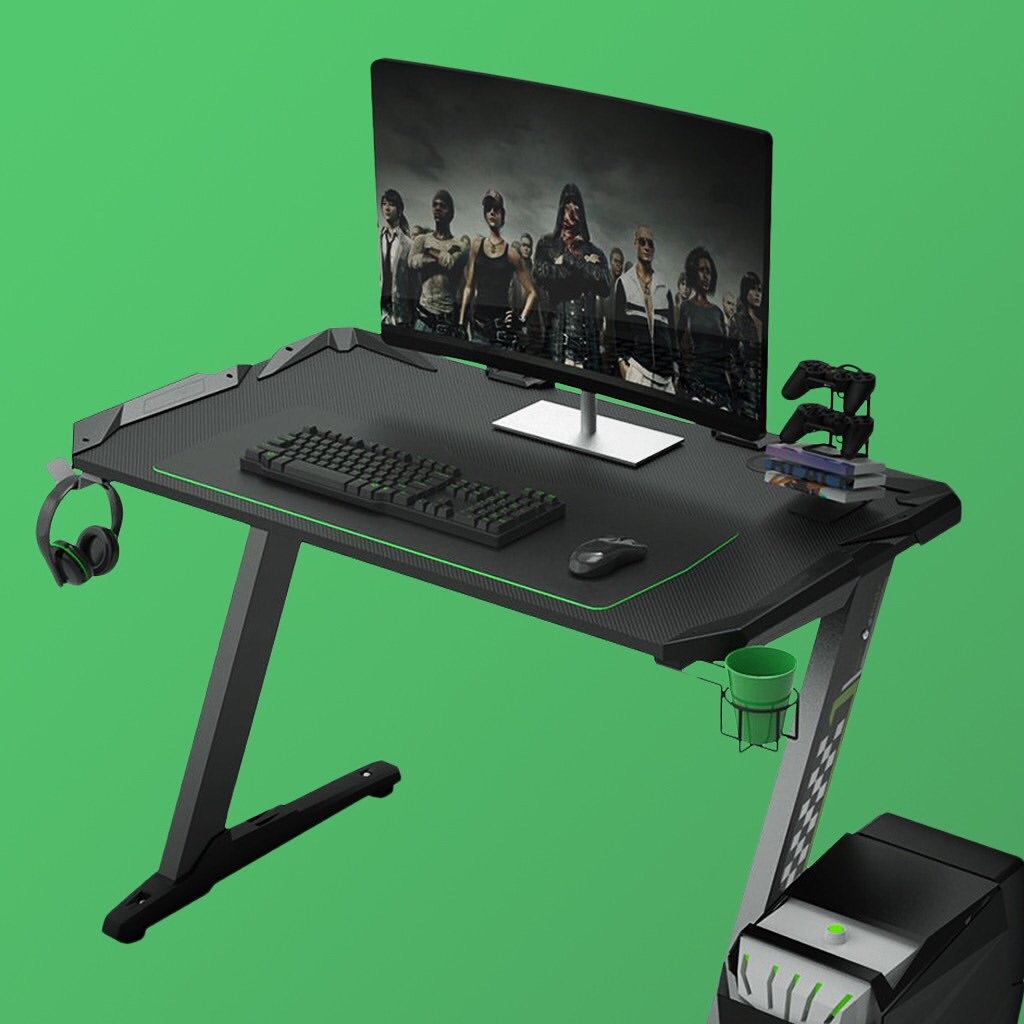 Size of the Desk
It is important that your gaming desk fits perfectly in your room with a little extra space to spare at the very least. You, therefore, need to be sure of the dimensions of the gaming desk you intend to purchase. There is no point spending so much for an executive gaming desk and being unable to fit it into your room. There are various foldable and wall-mounted designs that you can check if you have a tight space. The foldable designs can be expanded to fit a larger space or retracted to fit a smaller space. The wall-mounted designs economize your space the most as it hangs on the wall without causing many obstructions.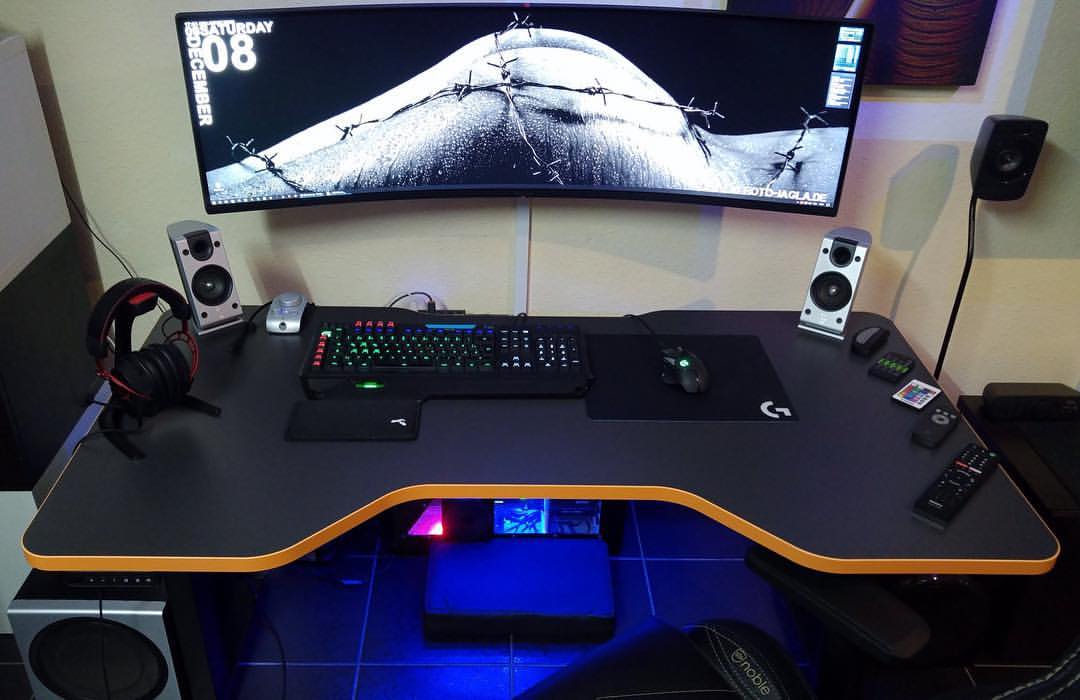 Attractiveness
While some may consider this as an inconsequential factor, you need to imagine what it will feel like to have an ugly and bogus desk in your room. If your room is well-designed at first, the desk will simply look out of place. It will also be the first thing your visitors notice stepping into your room the first time. This is the reason why you need to purchase a gaming desk that blends seamlessly with the design of your room.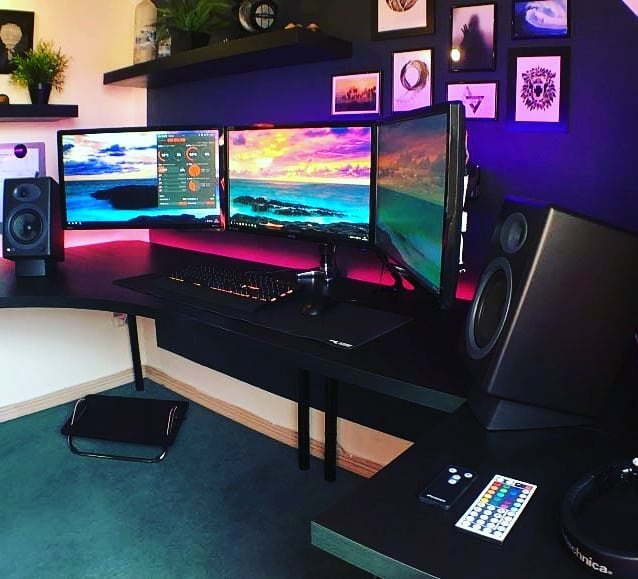 Storage Compartments
It may not be necessary for you to purchase a gaming desk that have storage compartments If you don't mind keeping your Personal belongings on the surface of the desk. This can make the desk look untidy If the items placed on it are much. Apart from personal belongings, you'll really need a desk with a storage compartment If you intend mounting more than one gaming system on it.
Where to buy the Best Gaming Desks
Gaming desks can be quite expensive, so rather than walk into any store of your choice to purchase one, it is better to patronize stores that have a great deal of experience selling it. Owners of such stores will be able to guide you on the product that will most likely Suit your requirements. There are a good number of online stores that specialize in the sales of gaming desks. Most of these stores don't just review the desks theoretically. They actually test the various products in order to get the exact feel of each one, then they can confidently advise you on the best one based on your requirements.
Amazon
Amazon needs no introduction. They are the largest e-commerce store in the world where you'll most likely get anything you need. They've got a large collection of gaming desks on display and you can definitely go to the site and make your choice. However, that is if you already have a preferred brand you've made up your mind to purchase. If you intend visiting Amazon just to search for one that would suit your needs before making a choice, then that is not a very good idea. The reason is that Amazon is not niche-focused, and you will be unable to get the kind of support niche-focused online stores to offer. If you need an expert to advise you on the best gaming desk to fit your needs, you'll be better off visiting other places
NewEgg
NewEgg is not as widely known as Amazon but is another e-commerce store that deals with a wide variety of products. They are known for reviewing products that are relatively new to the market so that people who intend being among the first to purchase it know exactly what they are going for. They have a good range of gaming desks on display. If you know what you are looking for, you can easily browse through their collections and find it. If you need assistance on the site, you can easily chat with their customer support staffs. However, the staffs are most likely not experts and may be unable to help you with inquiries relating to a gaming desk.
FicMax
FicMax is probably not an online store that you may have heard of before, but they are into the sales of office furniture and gaming desks. They are niche-focused and do not have a wide range of products on display. Their website is quite simple and unprofessional, compared to the others discussed above, but it doesn't mean you can't easily navigate through their collections to locate the product you want. You can easily communicate with their support staffs by sending a mail through the "contact us" link at the top of the page. They claim to reply within 24 hours, so if you are not in a haste to purchase your gaming desk, just stay patient and they will surely get back to you.
Examples of a good Gaming Desk
EvoDesk Ergo Edge
EvoDesk is another online store you should consider if you want to get the best gaming desks for your home. They have a professionally designed website that clearly lists all the products they offer in clear categories. They deal in all sorts of desks for home and office use. Before placing desks on sale, they thoroughly review each manually to ensure they get all the features the desk has to offer. You can go ahead and browse their site to get the best desk for mounting your gaming PCs, or you can also contact their customer support representative by using the chat feature at the bottom right of the page. Feel free to tell them the features you want in your ideal gaming desk and they will find the best match for you.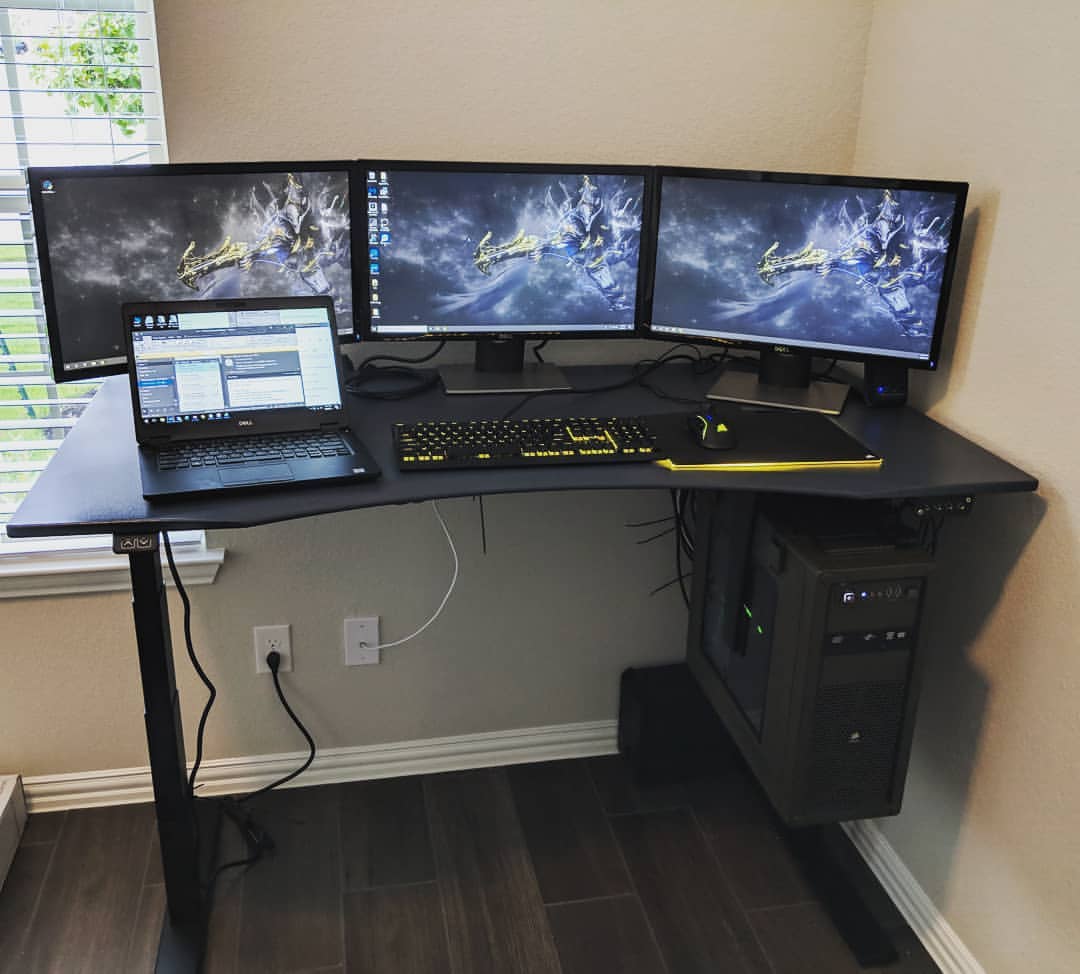 EvoDesk offers some of the best gaming desks in the industry. Their desks are typically designed to offer gamers the freedom to adjust all sections. The Ergo Edge is just one of the few different models of gaming desk available at EvoDesk. If you play games for an extended period of time, you can typically convert the Ergo Edge into a standing desk using the height adjustment buttons positioned at the side of the desk. The platform is made from solid wood with an attractive coated finish. One interesting thing about EvoDesk is that they allow you to customize your gaming desk. Unlike other stores that have a range of predesigned desk for you to choose from, you can actually decide to choose different colors and shape for each section of the desk before making payment. This is good for people who want to match the colors and design of their gaming desk to that of their room.
Z-Line Belaire
If you are looking for an affordable gaming desk with basic features, then the Z-Line Belaire gaming desk is most likely what you need. It is a sleek all-glass gaming desk which is supported by a metal frame. The glass is tempered; therefore, it has the strength necessary to carry your gaming equipment without developing cracks over time. The Z-line Belaire is designed in an L-shape form which maximizes the space in your room while giving you the opportunity to mount multiple systems on it. A slide tray is made available for you to mount your keyboard thereby making it easy for you to put it away when not in use. The Z-line Belaire is a pretty decent product if you don't intend spending too much on a gaming desk.
Our experts Recommendations
People love to play games and can go to extra lengths to get the best experience possible. Niche-focused sites that offer various types of gaming desks, have desks that allow you to enjoy more playing hours at different postures. This eliminates all forms of aches and pains experienced in various areas of your body when you stay in one position for a long period of time. These adjustable desks are a bit expensive to purchase but are better off to desks that cannot be adjusted. Such desks do little to prevent you from feeling pains as a result of staying in one position for a long time. If you are on a tight budget, you can make a choice from the host of cheaper options available at the other stores highlighted above. One thing you must however know is that purchasing a desk with no adjustment options wouldn't be of much good to you, except you are not the kind of person who spends multiple hours playing games.