You might not have heard of the Friska Standing desk yet. It's one of the underrated and under reviewed standing desks in the market. So today, we are going to dive a little into it. And we'll see if it's something worth a buy.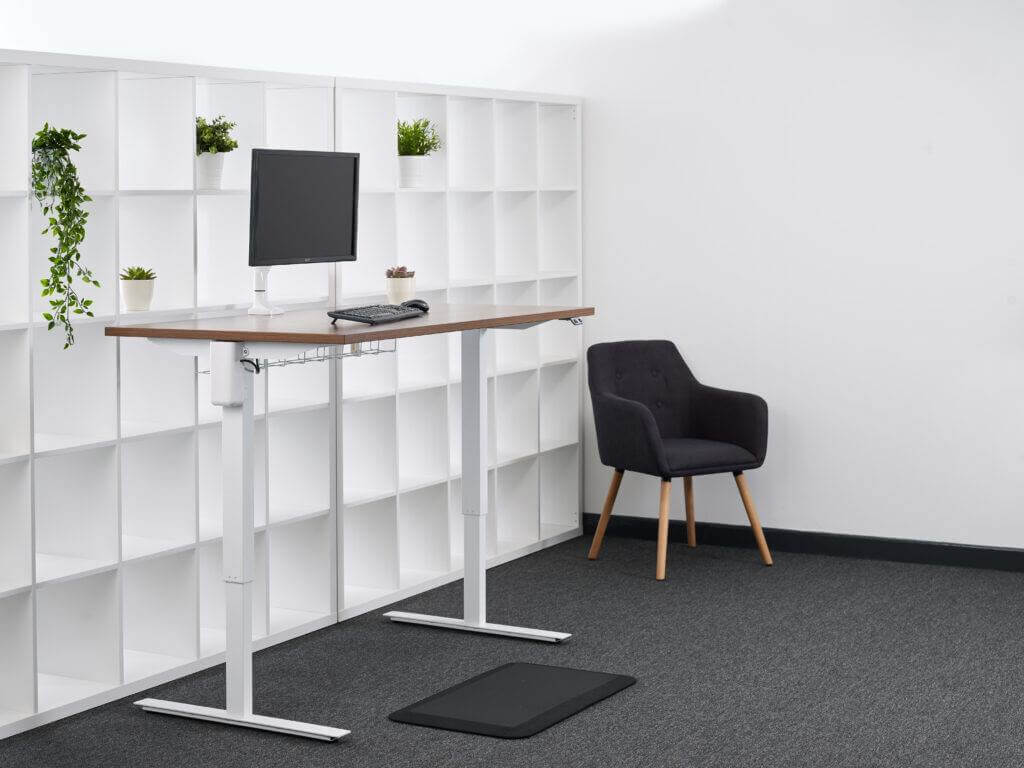 About the brand
Friska is a Swedish brand with all parts and components made and manufactured in Sweden. It's in the same running boat as the more popular IKEA and FLYTTA standing desks. The brand also manufactures standing tables and desk accessories. Albeit an underrated brand, FRISKA is known for a lot of good things in the UK. And we'll dive into it one by one. 
Frisking the Friska standing desk
So let's take a look at the different aspects and features of this standing desk. And see the good and the bad. So you will know what you're getting yourself into should you decide to purchase this desk.
Fast shipping
If you are located in the mainland UK, you can expect to receive the standing desk as early as the next day. So needless to say, shipping is rather fast. The brand also throws in a free next day delivery for those living in the said region. So you can also expect faster shipping if it's flown overseas. 
And everything will come in well packaged. There are no dents, scratches, or signs of mishandling. This is quite a common problem in most standing desks, especially when shipped from overseas. Albeit the nice and well-built desk and frames, scratches can render your purchase less desirable. 
Assembly
If you are more of a visual type of person. You'd have an easy time setting this unit up. The instruction manual came in all images, like a pictograph. And most users hoped for a better-worded explanation. And If you have problems setting up the desk following the illustrated manual, you can always hover through the net and you'll be able to find tutorials on how to set up the Friska desk.
One thing I've noticed though, the illustrated manual and the videos have quite different instructions. It does not meet eye to eye. So this can be quite confusing as to what to follow. As for me, we find the tutorial videos easier to follow. we guess most users did too.
And for the setup, make sure you have tools needed such as a screwdriver available because you won't be receiving them with your purchase. Though it's complete with all the screws and has pre-drilled holes, you have to supply the tools yourself. You can also have a hand drill-ready because some of the screws might need more push. So manually screwing them in might not work.
Frames and legs
The frames of this standing desk are robust and strong. With the larger units, you would not have any problem placing your three monitor setup. It can hold it pretty well. And of course, when you have a strong steel frame, stability follows suit. So you can expect this standing desk to be pretty stable at all heights.
Cable management system
The cable management system of this standing desk is impressive. It's even bigger and better, if not the same with a premium standing desk such as Herman miller. If you need a large space to organize all your cables and chords, this standing desk won't disappoint. You might even find it too large. 
It's also easy to set it up to the desk. It clips and unclips easily. The grommet hole on top of the desk collects the cables and it's neatly stored in the cable management tray. It makes up for a cluttered free and more professional looking workspace. 
Motors
The motors are super smooth. Transitioning is seamless. But it's not whispered quiet. Though there's an audible noise when the desk is transitioning, it isn't scandalous. You might not even notice it if you're speaking to someone on the phone. So still quite decent. 
Also, this standing desk can accommodate taller people. It can go as high as 130 centimeters. So taller users can find a sweet spot to work on. Even the sitting height of the desk can also accommodate taller people. Friska makes use of a Polstiernan Industrwe motor.
Generous warranty
The Friska standing desk has a very sweet 10-year warranty. It's one of the few standing desk brands that offer such generous cover. So you're sure that this desk can last for the long haul. Other standing desks with such generous warranty are the Updown Pro Desk, IKEA Idasen, and the iMovr Cascade. The latter even has a limited lifetime warranty for the motor parts. 
And another thing we like about Friska is that you don't need to send in the desk for repair. They will come to you for the repair or send the parts that you need. 
Customer service
Customer service is great, they are cordial and very helpful. So that's more bang for your buck. It's one of the brands that have great post-sales support. Clients have good things to say about customer service.
Overall look
This desk comes in three sizes and has a lot of color options for the desktop. You can also choose the color of the frames. The entire desk looks clean. It's simple yet sophisticated. There's something about Swedish made standing desks, they look premium. These Scandinavian inspired desks can be an upgrade in your home office. Overall, I'm loving the simple sophistication. From the looks of it, you can already tell that it's a solid and robust standing desk. 
And another great feature we love about the desk is that germs can't live on the surface of any Friska standing desks. So that one less thing to worry about. 
Adjustment range
It has a broad adjustment range. As I've mentioned above, it can go high enough for taller users from 6'1" to 6'4". They'll also find the desk rather comfortable when used in a sitting position.
The control panel has 4 memory presets and an up and down button. This is quite responsive too. Just take note though that the memory control of the desk isn't automatic. You have to press and hold the up and down button until it reaches the desired desk height. Well, almost all standing desks are like that except for some brands.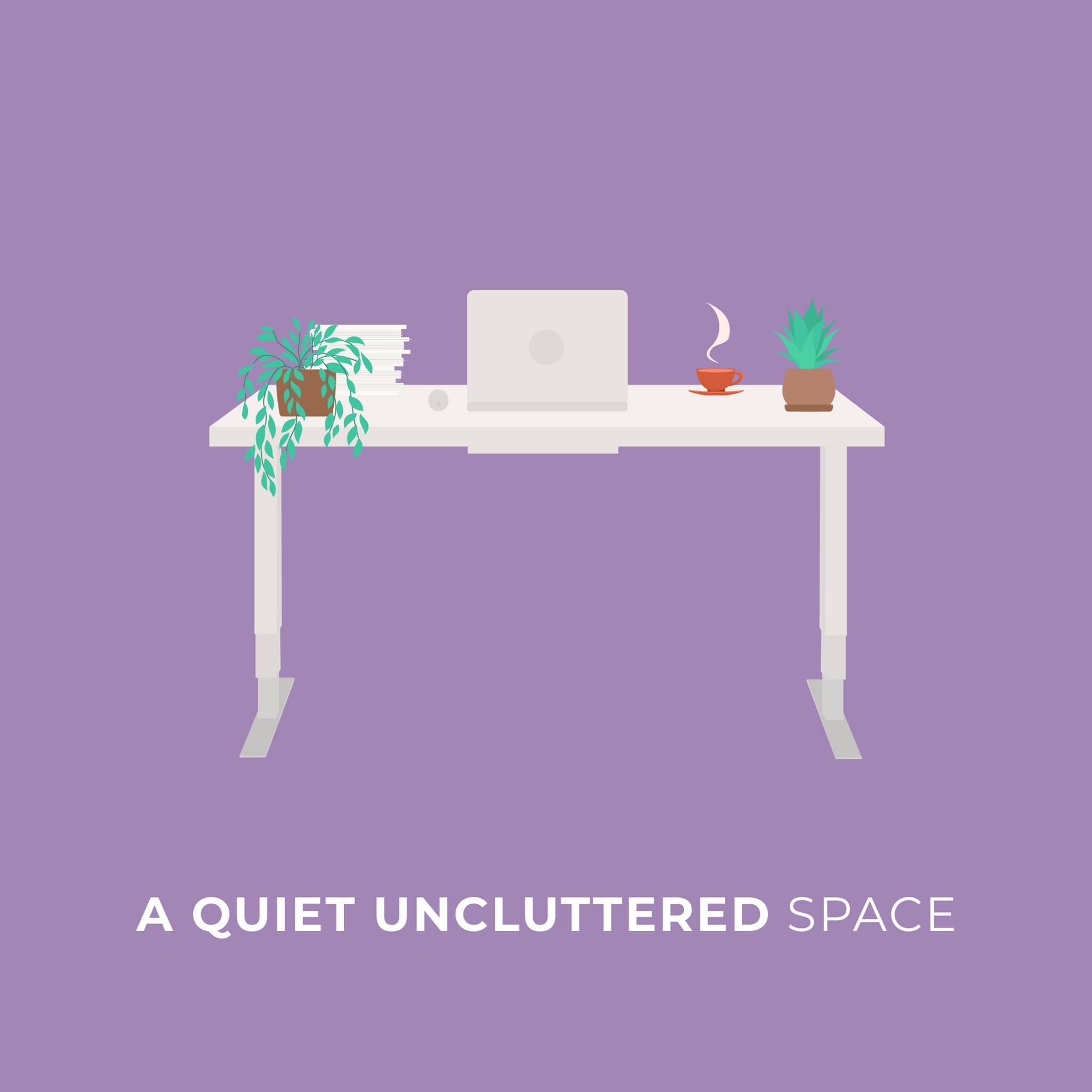 Is there any wobbling?
Here's the thing. If it's transitioning or you're typing, you won't feel any wobbling, there's no shaking either. But if you intentionally used a bit of force to shake the desk whilst you're typing, it can shake a bit. So it's still comfortable to work on even at the highest setting. But it will wobble a bit if there is an external force applied to it.
Overall, we are very happy with the stability and steadiness of the Friska standing desk. It's not often you'd want to apply external force to a desk right?
Stockholm Friska vs IKEA Idasen
Stockholm Friska, as to how the standing desks of the brand are referred to, is often compared to Ikea Idasen. 
One of the advantages of Stockholm Friska is the weight capacity is more. While IKEA Idasen can support 170 kg, the biggest Stockholm Friska has a weight capacity double that. So the Stockholm Friska is a more heavy-duty standing desk when compared to IKEA Idasen. 
But in terms of stability, the Linak motors of IKEA Idasen can be a bit more stable. It's rock solid. Though the motor used by Friska deks is also robust and steady, the IKEA Idasen just has a bit more hold when applied with external pressure. But both desks are pretty solid when you're using your keyboard and when it's transitioning. 
Both brands have a generous 10-year warranty. The advantage of IKEA, however, is that it offers 365 days of free return. That goes for all IKEA standing desks too. 
STOCKHOLM Friska vs. Flytta
Flytta standing desks are another famous Swedish standing desk brand. This brand also has lots going for it. It was even named one of the most prestigious newspapers in the UK as the best buy standing desk for 2019. 
Both desks boast of almost the same sleep and sophisticated design. And the motors have a robust build and they aren't too far from each other. One thing I've noticed is that the Flytta standing desk seems to be a bit more stable when compared to the Friska. But I'm loving the impressive cable management Friska more.
Final Say
Friska standings desks are something you would want to buy for your home office. It's simple yet stunning, quite stable when typing on and transitioning. And it has a robust construction. 
Some of them could have been are just very small details that you won't even notice once you start using the desk. Overall, it's a great value for your money. And of course, you rarely come across a brand that offers a10 year warranty. That itself is worth the buy. Because everything else follows after a generous warranty( wink wink).