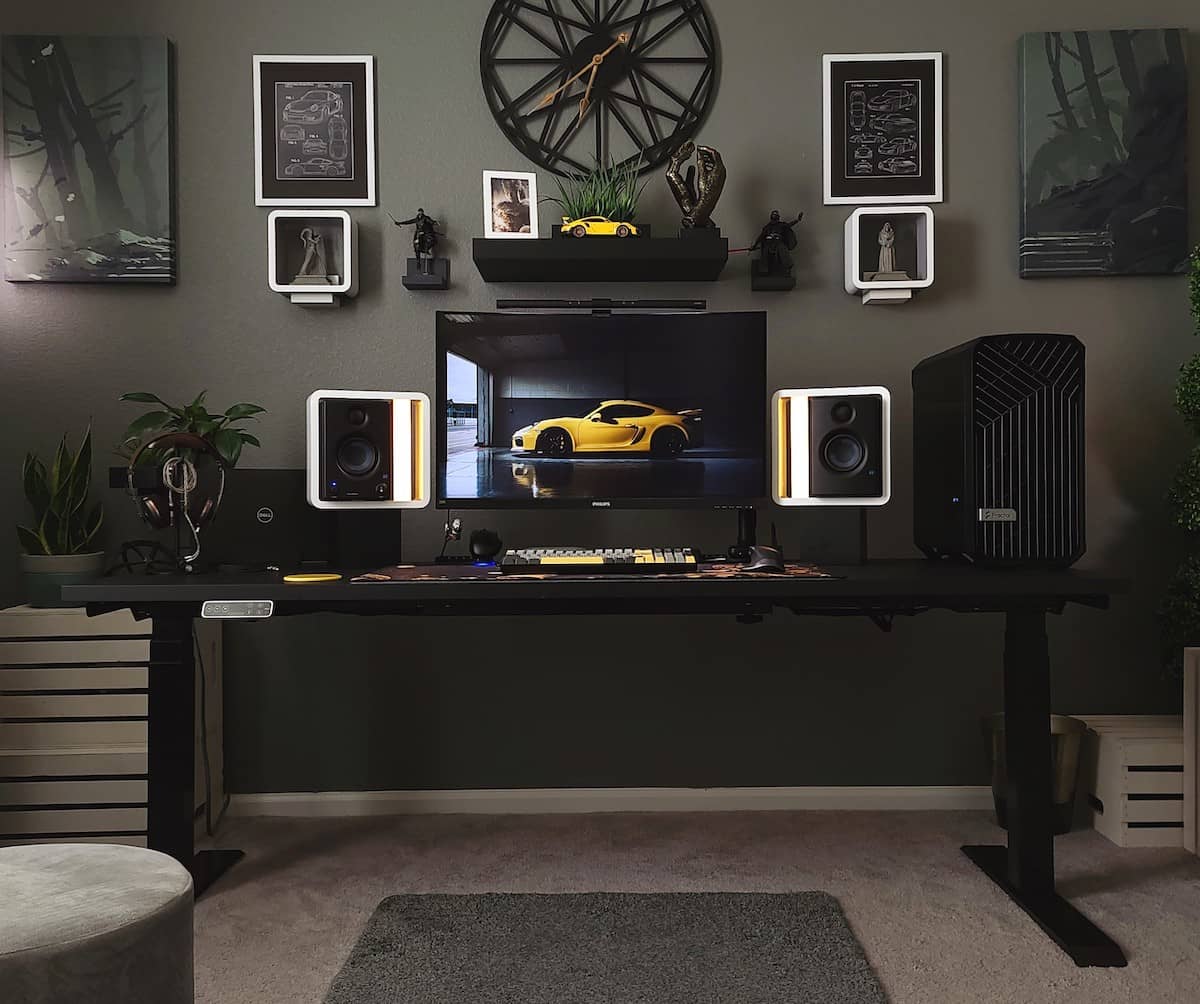 A Comparison Between VIVO and Flexispot Electric Standing Desks
When buying a standing desk, there are several criteria that you have. From the load capacity, stability, and durability, to the aesthetics. 
Sometimes, the order in which each criterion comes depends on your needs. Let's see the two sides of everything. 
And Flexispot and VIVO are among the go-to brands for affordable standing desks. Flexispot is known for its durable frames while VIVO comes off as a sleek unit. So let's see how they fare against each other.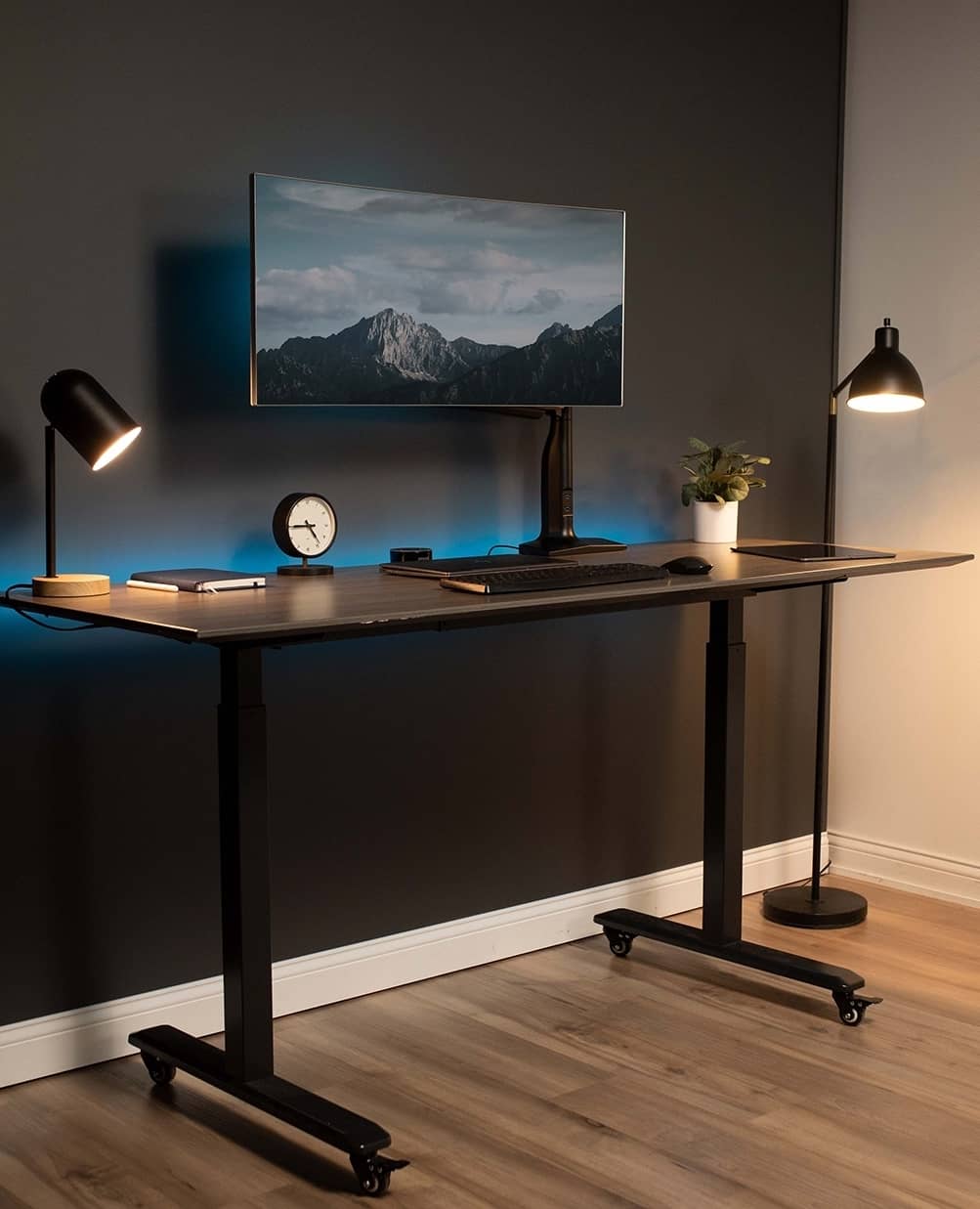 Vivo has a clutter-free setup 
One department where the VIVO standing desk excels is the neatness and organization. The desk comes with a cable and management tray. And it does seem to work well for the unit. 
You can easily make your space neat, clean, and clutter-free. And since their desk does not have many exposed parts or motors,  it will be easier to make your workspace as clean as possible. 
Even without a cable management tray, the VIVO desk will still look less clutter free compared to most Flexispot units. Though not all, some of the desks of Flexispot have exposed motor parts.  So you must have a knack for organizing to make it look more presentable, especially if you have a hefty setup or you're using monitor arms stands.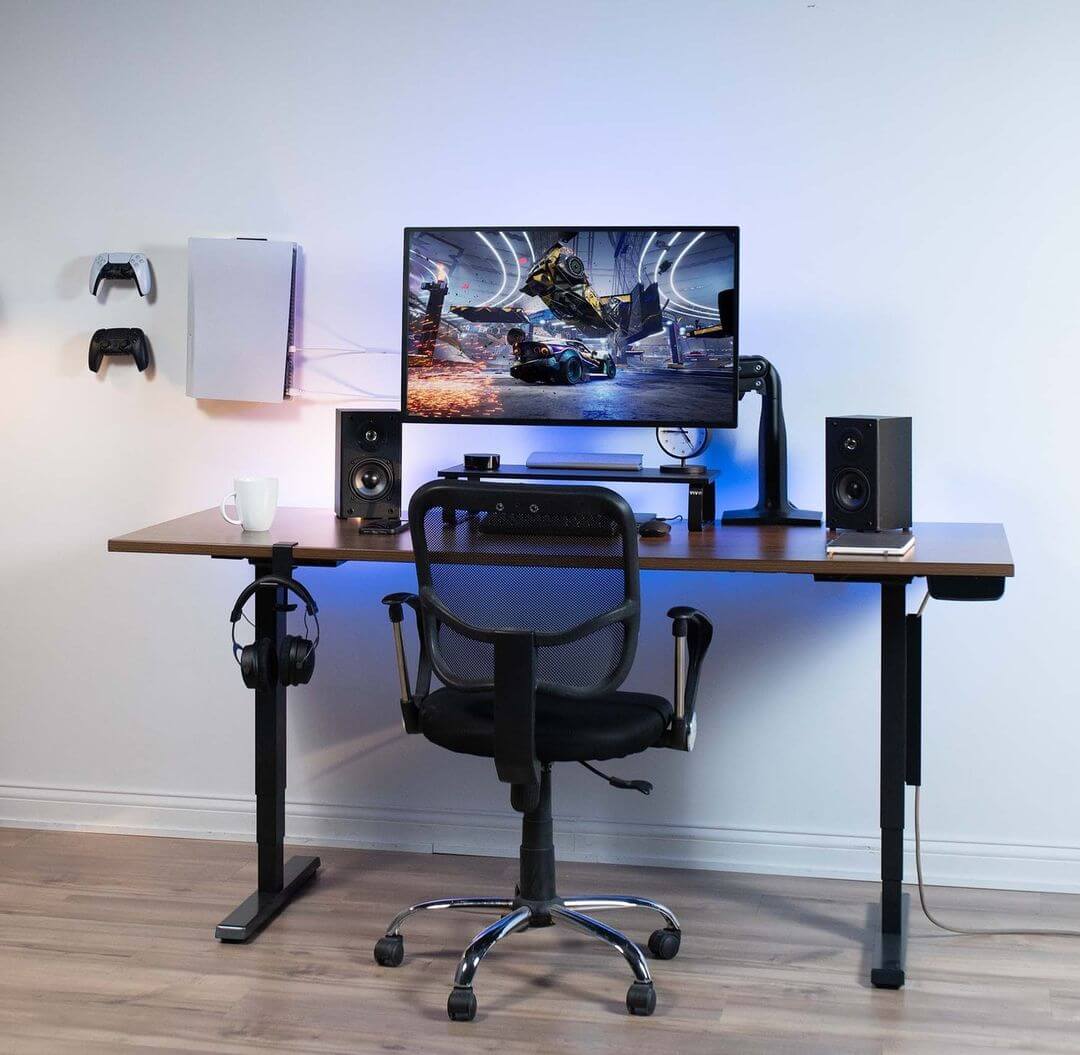 VIVO has a more aesthetic desk
We have been mentioning before that the Flexispot tabletops are not that aesthetically pleasing. Though they are decently looking, they are very basic. Too basic that it might not stand out even from a sea of flimsy quality desks. You have to use it to be able to appreciate it. 
VIVO has more aesthetic appeal. It looks more sleek and polished. And if you would make a decision based on looks, you ought to go for this one.
Though when we speak of durability, that will be a different story.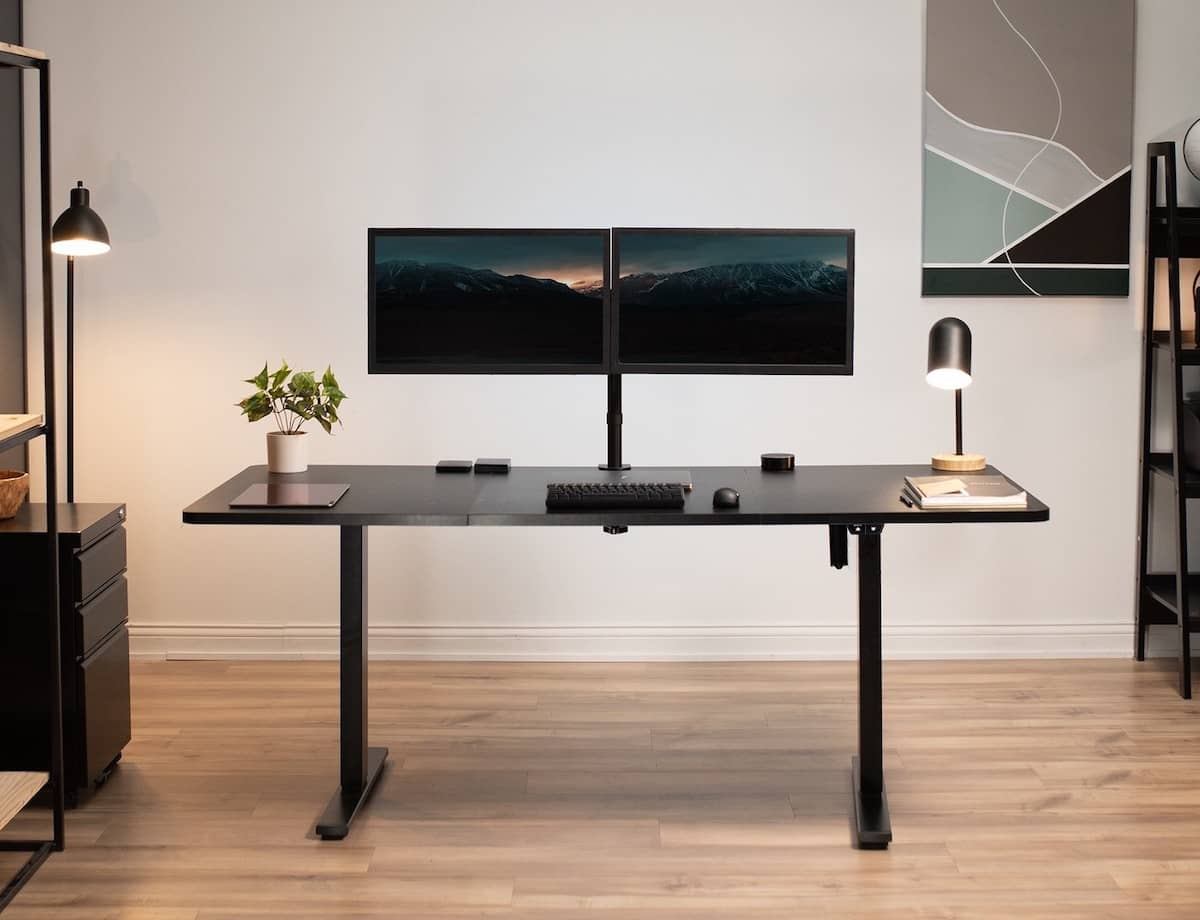 There are also some caveats to the more aesthetic tabletop of the VIVO. Although they are scratch-free,  fingerprint smudges are very common.  So you always have to clean the desk now and then to maintain it looking clean and spotless. We love the ergo contoured tabletop of the VIVO,  but it still does smudges every now and then. 
That of the Flexispot, on the other hand, is more of a Plain Jane. But the surprising thing is, that this less attractive tabletop is more sturdy and stable. 
Though you get to have a wider working area with the two standing desk brands, the Flexispot will feel like it has more heft and substance to it. Though it's still MDF wood and not the premium kind,  you can easily tell which is more flimsy once you use the desk, or even touch it.  We were, no doubt, deceived by the looks of the VIVO desks.
Flexispot EC1 vs the VIVO 48" standing desk
So let's briefly compare two of the more buyable units from each brand, the VIVO 48"
electric standing desk and the EC1. 
Let's take a quick look at the specs.
| Standing Desk | Desk height range | Weight capacity | Control Panel | Warranty years |
| --- | --- | --- | --- | --- |
| Vivo 48x 30"  | 28.8" to 48" | 176 lbs | 4 memory presets | 3  |
| Flexispot EC1 48x 30" | 28" to 47.6" | 154 lbs | Up and down button | 5  |
The basic EC1 unit does not come with a cable management tray. You need to buy it to get that upgrade. So you have to have a knack for organizing cables and wires if you don't want to spend. Or if you have a spare cable management tray, it might do.  
Being organized is perhaps not one of the main focuses when they made this unit.  The EC1 has exposed motor parts. So even with a  cable tray, you have to have a knack for keeping things tidy. Especially if you have quite a few monitors on the desk, you have to be able to make a solution for all the chunky wires and cables.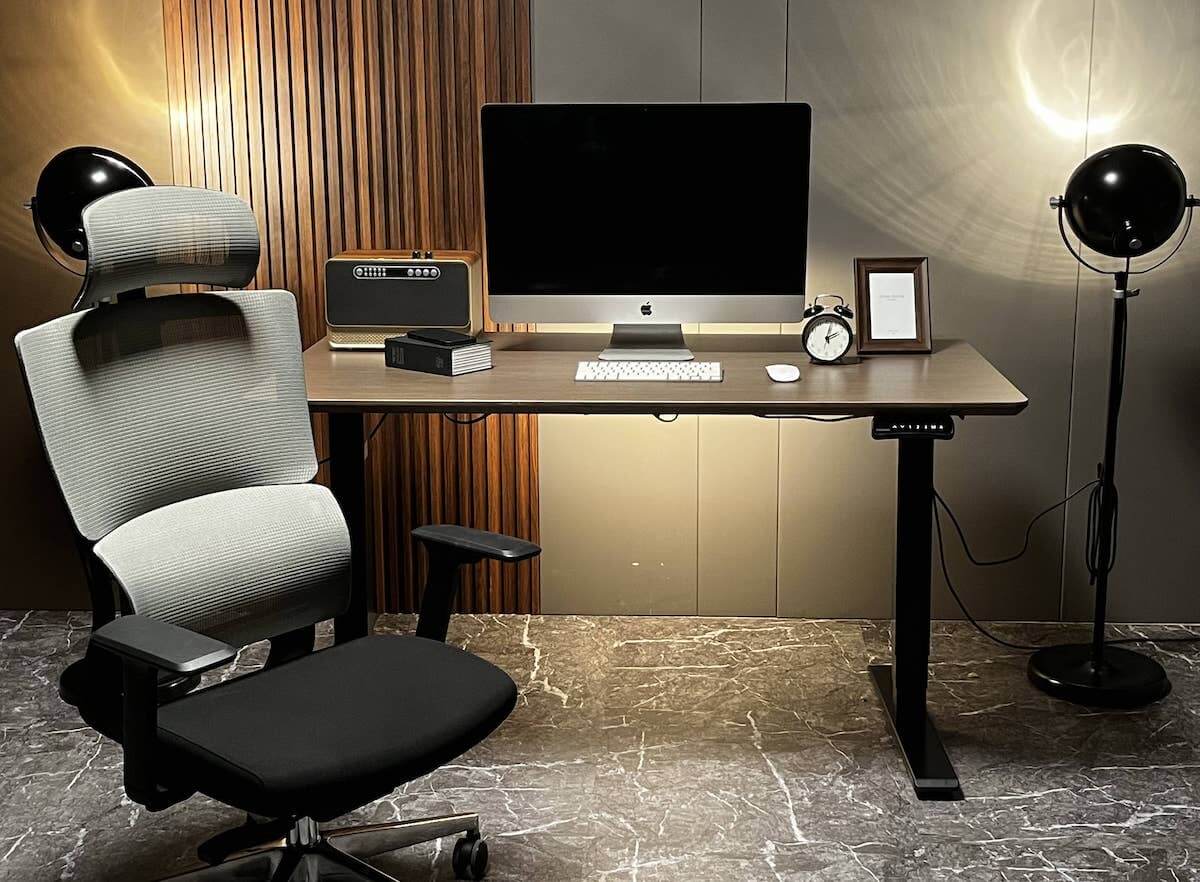 Though the weight capacity of the EC1 is lower than the advertised load capacity of the 48" VIVO desk, this is not concerning at all. 
The EC1 is a pretty stable and sturdy desk at all heights while the VIVO starts to wobble even before reaching the max desk. Thus you will not be able to use the max desk height of the VIO, there are significant wobbles. So essentially, they might just have the same load capacity. 
Another downside of the EC1 is that it does not have memory presets. Instead, it has an up and down arrow button. But the control panel is very smooth and responsive, it transitions fast too. However, only one person might use this comfortably since you will not be able to save multiple desk heights. So this is for me only a desk and not for sharing.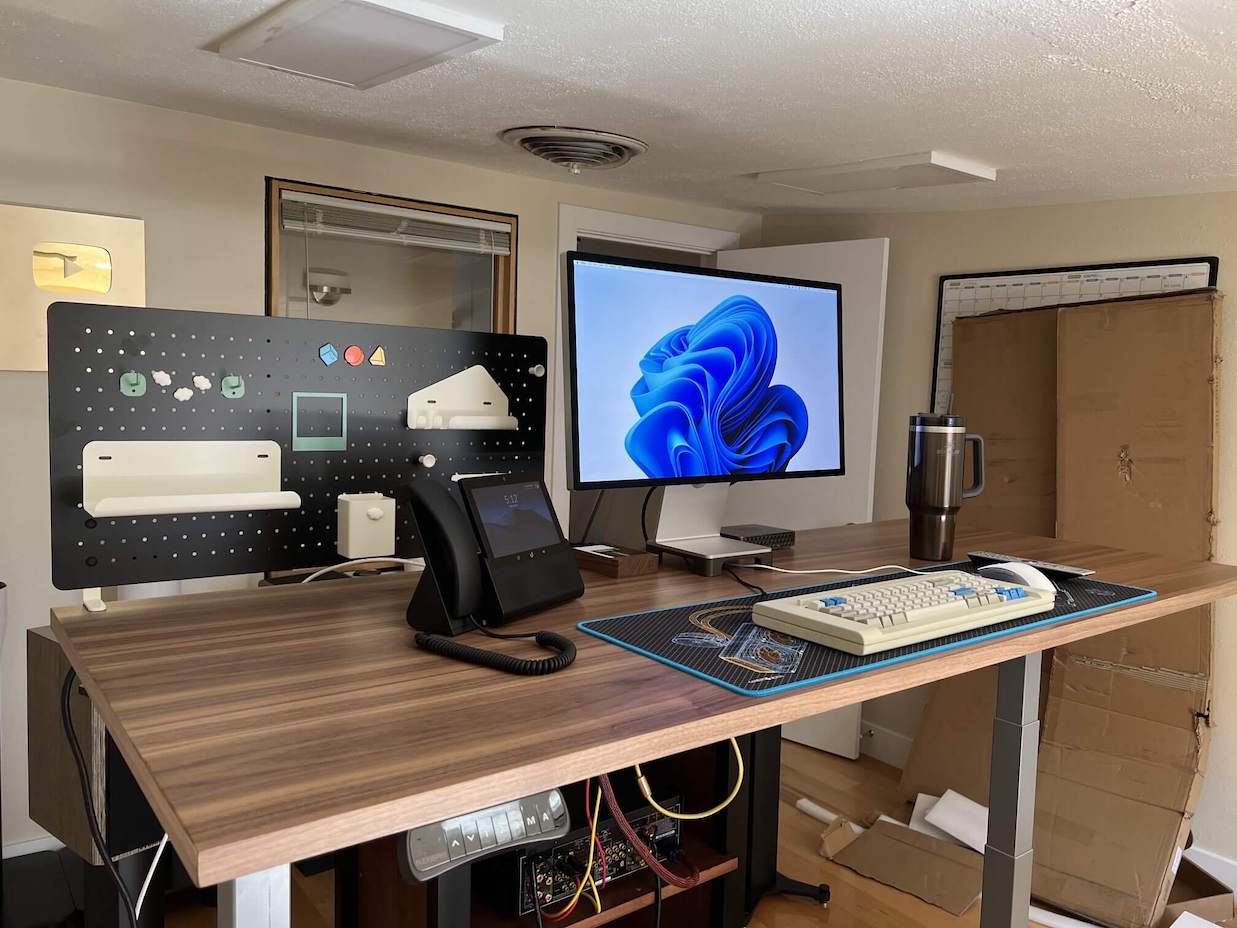 The control panel of the VIVO desk, on the other hand,  albeit having memory presets, is not that responsive. And overtime, it tends to dwindle down further.  After a while, you might need to exert more pressure on the buttons so that they respond.  This is a looming problem, it might even happen after several months of use since there is already a responsiveness issue out of the box. And oh, even if the desk is brand new, there is a delay of like 1 or 2 seconds before the desk moves. 
The controls of the VIVO also feel awkward. Though the legs are width adjustable, you will be irked more by the caveats rather than the advantages. 
And looking at the warranty of each brand, Flexispot has a longer warranty by a year compared to VIVO. So this will also speak of which is more quality and durable. 
EC1 is not at all a good-looking desk but it is durable and stable at all heights. So if you can't bear a less than handsome top for your standing, then, by all means, pick a different desktop that you fancy. 
Both standing desks have almost the same height range, which is suitable for average people to slightly taller ones. But as mentioned earlier, it's best to use the VIVO up to mid-height only. There are shakes and wobbles as you approach the highest desk setting. So we see this decently comfortable for average height folks only.
And here's a closer look at the seat height range. This will most likely help you choose if the unit will be able to go low enough or go high enough for you. You will also see below the available desktop sizes for the EC1 and VIVO. 
Flexispot vs VIVO – Comparing the height range
To be able to make a clearer comparison between the two units of each brand, let's take a look at the table below. We can see the different table sizes of VIVO and their corresponding height range versus that of EC1. 
VIVO standing desks
43 x 24
48 x 30
60 x 24
63 x 32
71 x 30

Height range

29" to 48"
28.8" to 48"
29" to 48"
29.5" to 49.6" 
28.8" to 48"
Flexispot  EC1 standing desks
40 x 24
48 x 24
48 x 30
55 x 28
60 x 24

Height range

29" to 48"
28.8" to 48"
29" to 48"
29.5" to 49.6" 
28.8" to 48"
VIVO does have an option for a wider and larger working surface. While if you opt for the EC1 model, the largest desk that you can get is 60"x 24". But other Flexispot units, such as the Willow, are available in a larger 60 " and 72 " desk. But of course, this will cost more since it's a more upgraded unit.
The Better Standing Desk for the Petite
Flexispot offers a unit that is suitable for petite users. The Pro Plus or the E7 frame can go as low as 22.8".The Kana Pro can also be a great option with the desk's lower limit at 23.6". It can also be a great alternative to the expensive Fully Jarvis bamboo. You can also opt to get the E8 frame and pair it with a tabletop of your choice. It can go as low as 23.6"
On the other hand, VIVO desks are not for petite people. Most of the units can only go as low as 28". Not to mention, you also have just a handful of desk models to choose from.
And in this department, Flexispot still has the upper hand. The Pro Pro E5's max height is 50″. The Seiffen desk can also go as high as 50". So you have a couple of options for taller dudes from the brand. These can be used by someone who stands 6'1"-6'3".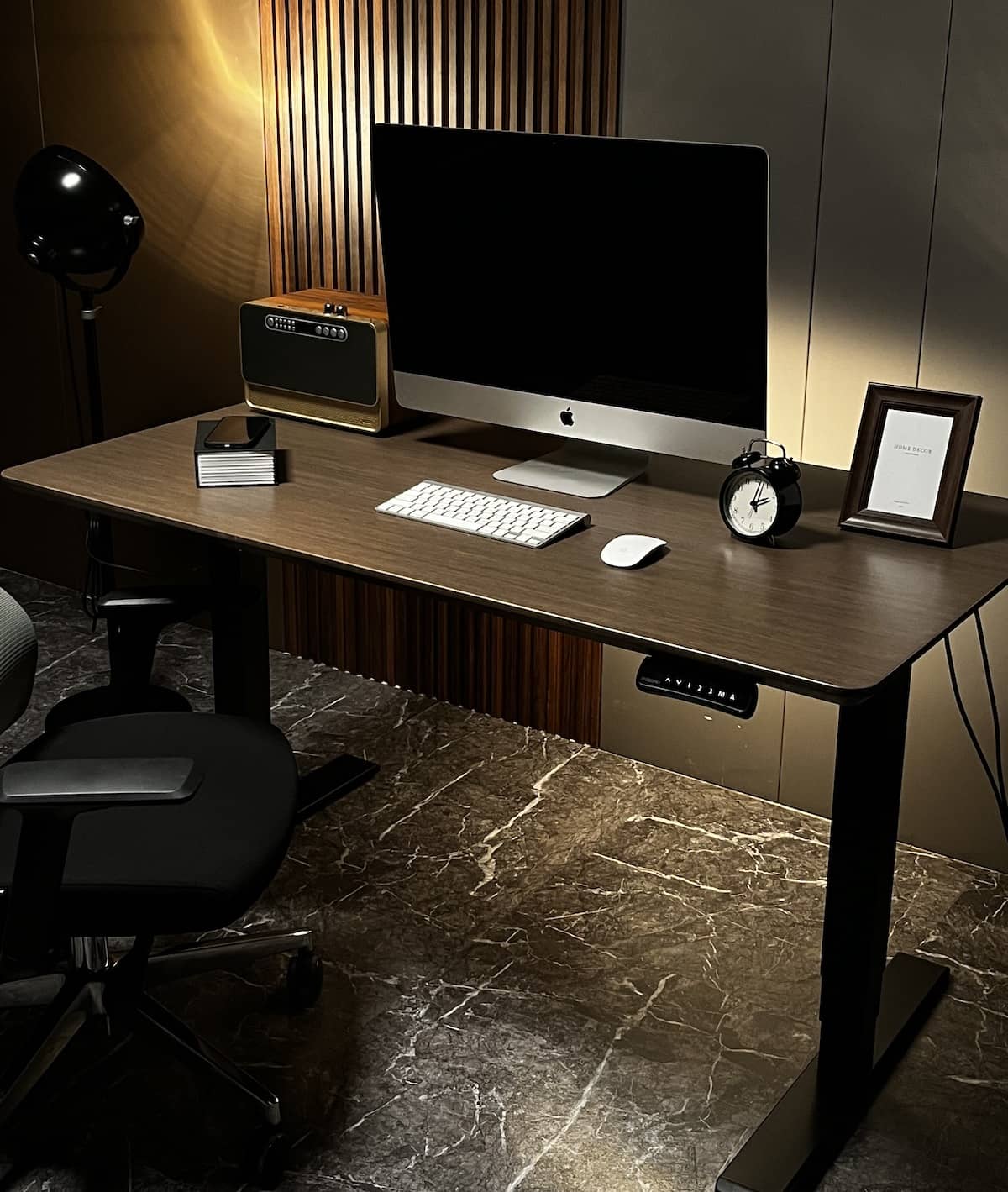 The brand also has a handful of units that can go as high as 49" which are suitable for slightly taller folks. We Have the Kana Bamboo and the E8 frame.
VIVO has limited options. The 63 x 32 desk model can go as high as 49.6" and can be used by slightly taller folks, but they must not be taller than 6 feet. 
So considering the height range of both brands, you are most likely to be able to find what you need with Flexispot, especially if you're either petite or taller. 
But of course, some of the Flexispot desks that have a wider height range can cost more than what you're looking for in an entry-level unit. 
VIVO, on the other hand, can cost lower but it is more suited for people of average height. Though some units can go as far as 49", the wobbles will be a problem here.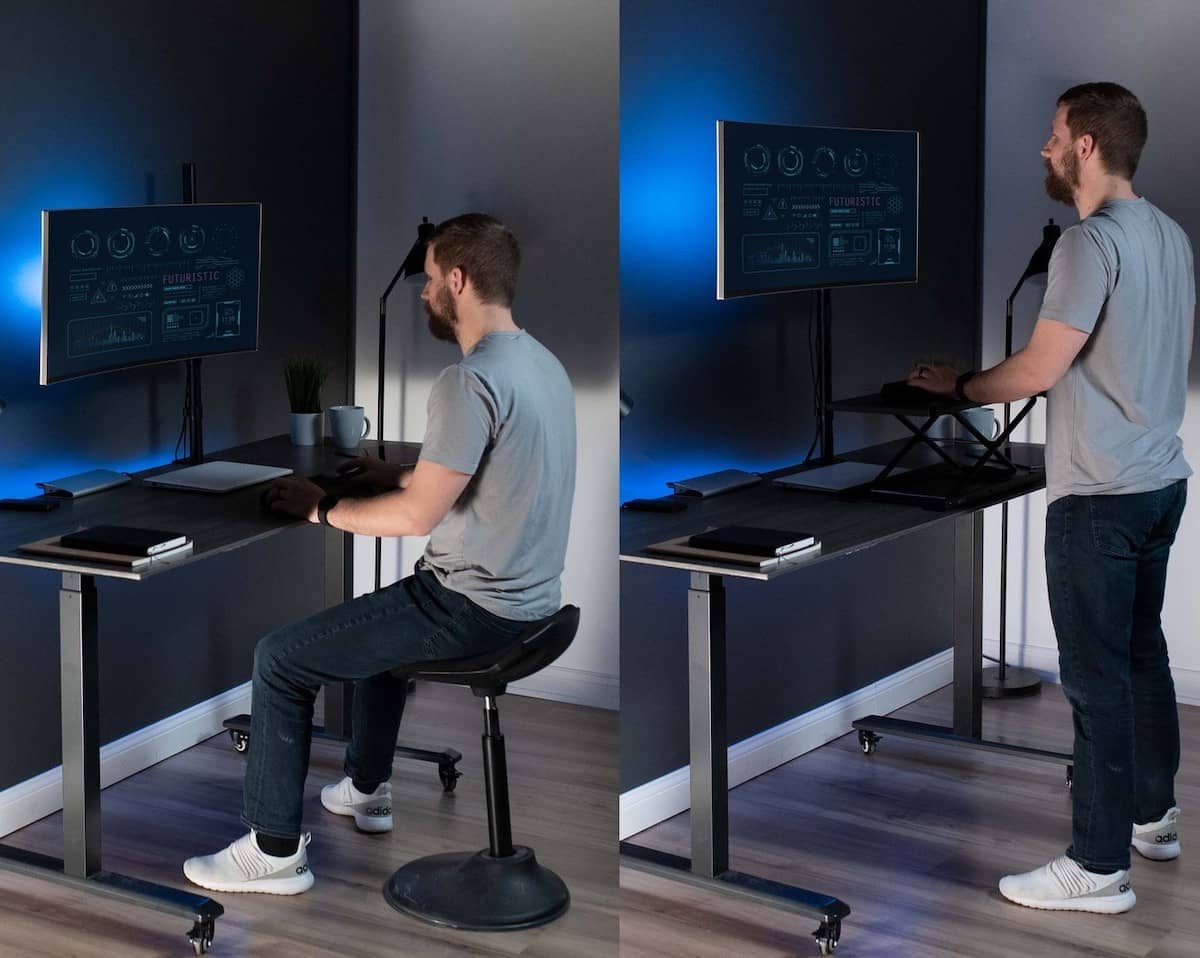 Flexispot is a mid-range brand to beat in terms of durability and frame strength
Overall, the Flexispot will be the better choice, regardless of how plain Jane the top can be or how cluttered some units can seem. Some models may have a cable management tray with the basic purchase, so you can opt for that one if you cannot bear all the dangling wires and cables. 
This is perhaps one of the weaknesses of the brand. Though some units may have a more neat and organized setup, there is a handful that can be messy. This is something that the brand may want to improve on.   The desk is pretty solid, so it is amenable to monitor arms and all and it will have more wires and cables. 
The frames and motor have better quality and engineering. You can tell which is the more hefty one once you get a closer look at the desk or once you can use them.  And the warranty will also speak for itself. More quality products often offer a more generous warranty. 
Having to deal with a less than the appealing top is better than having to live with wobble, shakes, and the possibility of the motor not responding at all. Just make sure to choose a Flexispot unit that is width adjustable so you can pick the tabletop that you fancy. 
Who will like the VIVO standing desk?
We've come across some people saying that they can loan the desk more than its weight capacity and it still will be able to hold itself up well. Don't believe them. It will not. That is why we recommend this brand for light-duty use only. And using it less than the load capacity will also ensure that there will be fewer wobbles and shakes. It will be possible for the desk to transition faster. 
The desk is, yes, pretty, but it's also quite wide.  So we set this a fit for students who only need a laptop perhaps and a few books on the table. And if you need a space where you can draw or write, this is also a viable option. 
And since the VIVO desk is also eye candy, especially the white ergo contoured unit, we see this as a perfect choice if you need a  central table in the office, or perhaps a registration area for a posh.
What's not to like about Flexispot aside from the top? 
Aside from the common complaint of plain Jane tops, the instruction manual of the brand can be improved. It is very misleading and if you are not much versed at DYIng desks and stuff, you will not be able to pull through. So in the meantime, watch videos of unboxing and YouTube videos. Do not even bother to try to understand the manual. It can eat up a chunk of your time and you might not still get it. 
Also, the desk comes with a small screwdriver, but it's best to have a regular-sized one, it can speed up the setup. 
The Flexispot is the more durable find at everything vs VIVO
When it comes to durability and stability, Flexispot frames are king. For a standing desk at their price, it's hard to beat that.
The less-than-glamorous look may fool you into choosing the more appealing VIVO. But Flexipsot has more heft and substance. Even the not-so-pretty desktop feels more sturdy than the gorgeous top of the VIVO. 
Also, VIVO has a limited option. You can choose from the size, color, and shape of the desk. Though they do have a different model it's just a handful.  Flexispot, on the other hand, has a wider range of choices. They have a more appealing desk than the EC1, some units have more innovative features and different aesthetics. So you are most likely to find one that can meet your needs with a wider array of selections.