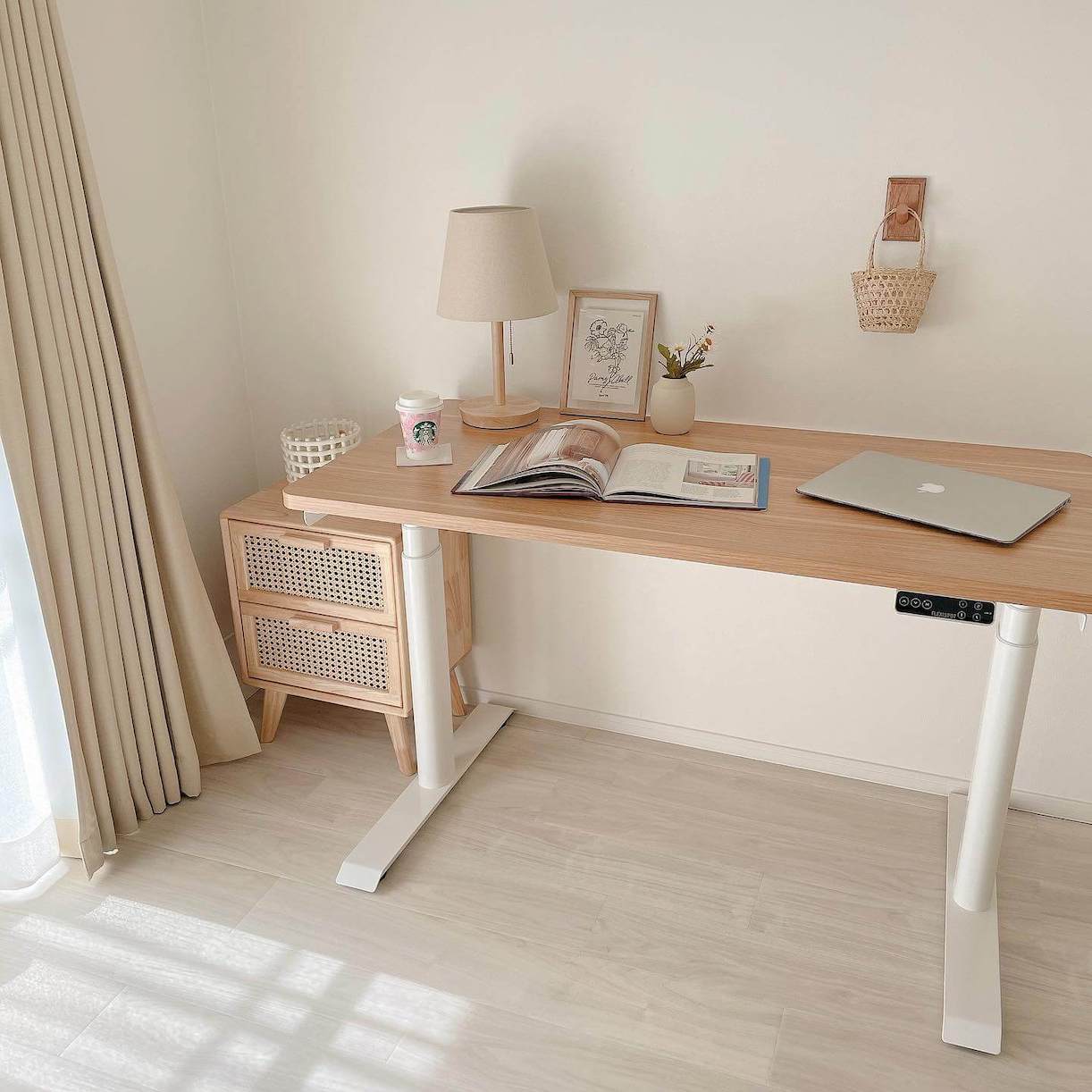 Flexispot is one of the famous brands we pick when choosing the top list of the best electric standing desks. The most confused when people do research on this brand, it has lots of versions. An example, the EN1 vs EC1, EC5 vs EC9, EG1 vs EW8,…
If you are worried about choosing the ideal desk between 2 common versions of this brand, EC1 vs EN1, congratulations! Problem solved. After finishing this post, you will find out the answer.
The truth is, the EN1 and the EC1 from Flexispot are pretty much the same. You might not be able to tell the difference from afar. As we have tabulated on the table below, you can see that they have almost the same specs. From the height range, the width of the desk, the transition speed, and load capacity, they are like two peas in a pod.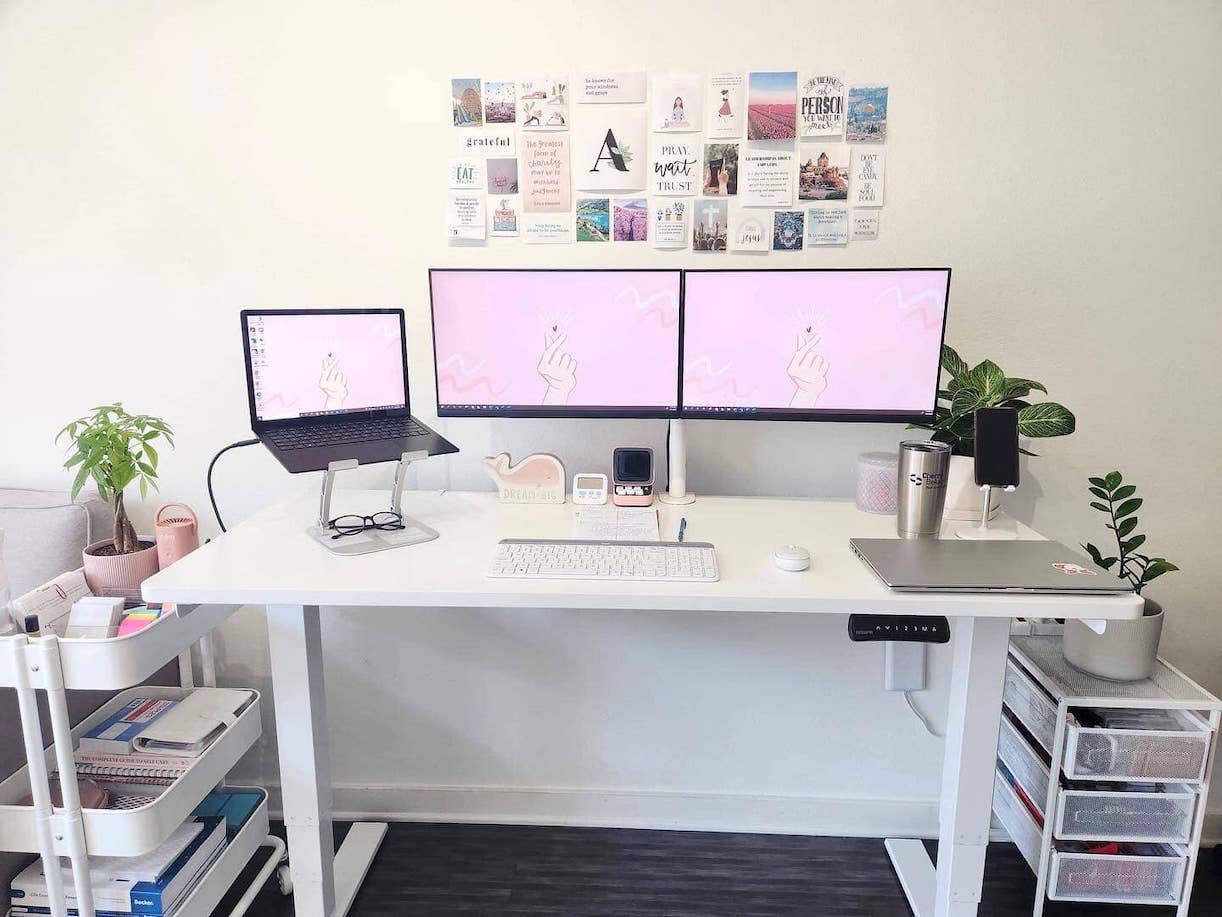 It's hard to tell if you don't have a keen sense of details. So you may wonder, what makes them different? And which model are you better off with?
Let's take a look at some of the specs of the EN1 and EC1 to make a better comparison. And there is one obvious difference that we'll elaborate on in this article. 
| | | |
| --- | --- | --- |
| Flexispot standing desk | EN1 | EC1 |
| Programmable presets | 3 | none |
| Height adjustment range | 28″ – 47.6″ | 28″ – 47.6″ |
| Weight capacity | 154 lbs | 154 lbs |
| Desk Width | 33.5″ – 50.8″ | 33.5″ – 50.8″ |
| Tabletop sizes | | |
EN1 has programmable presets
This is perhaps the most obvious difference between the two Flexispot desks.
The Flexispot EN1 has a LED display and 3 programmable settings where you can save your preferred desk height. It also has some extra features that are not present in other electric standing desks with memory presents, EN1 has a long time sitting reminder function that you can activate by pressing the A button on the touchpad.
The Flexispot EC1 is simpler and has a more basic mechanism for an electric standing desk. You will be able to change the desk height by pressing the up and down arrow button. So there is no option to save any preferred height. This is more of the brand's entry-level desk, the most basic one. It's also one of the more affordable options.
Though if you'll hover through the brand's website, you'll mostly see an E1 or E2 desk as one of the entry-level units of Flexispot. And you might probably not find an EC1 standing desk among their offerings. Just take note that with EC1, it only has the up and down button. Whereas, if you buy the E1 or the E2 unit, you can still configure the desks and choose to have it go with a touchpad with memory presets at an additional cost of 50 dollars.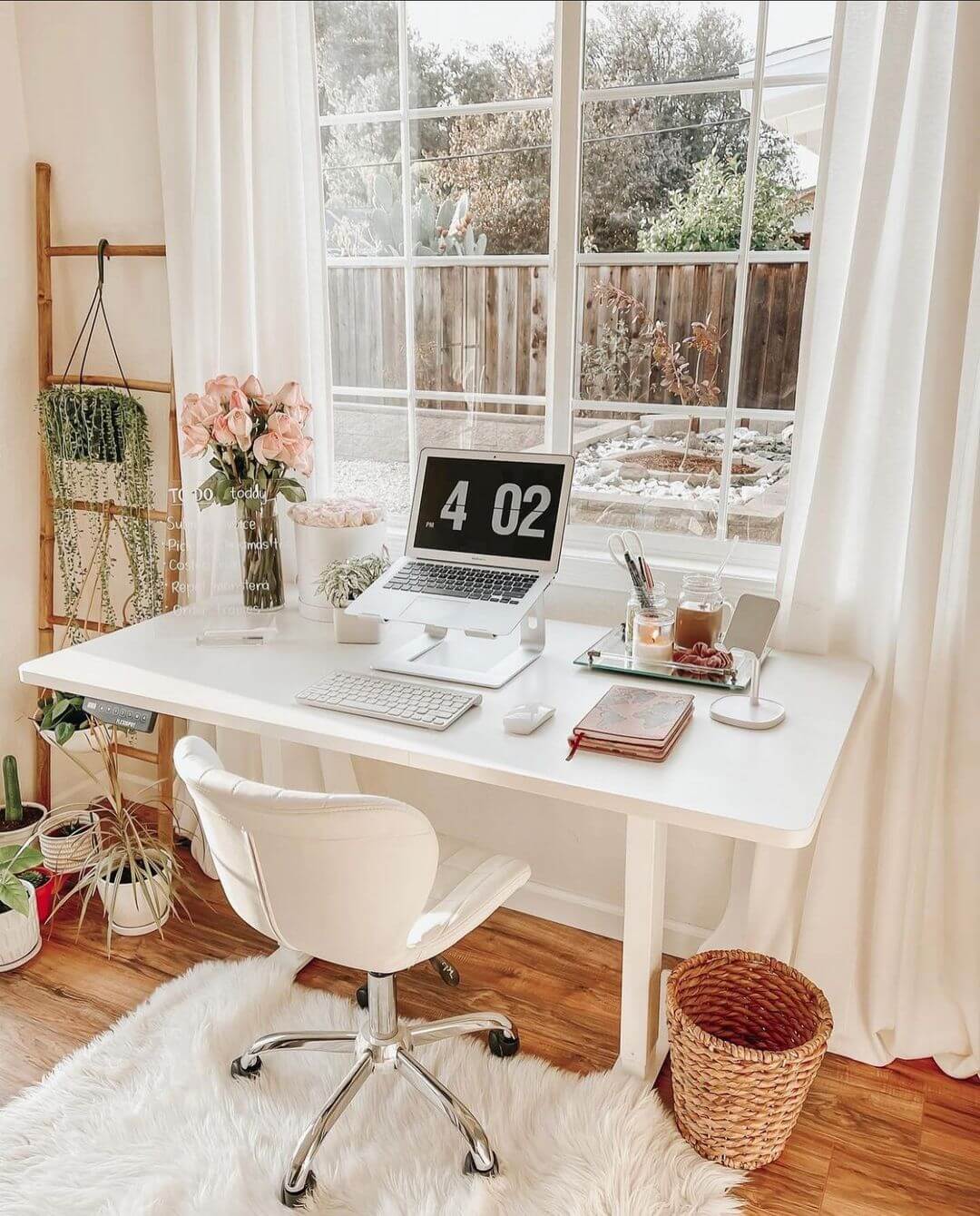 The EN1 has a cable management tray
Apart from the memory presets, you can also enjoy additional functionalities with the EN1. It comes with a cable management tray whereas the EC1 lacks one. So while it doesn't make the EN1 more high-end, it can have added value, especially if you don't have a cable management tray, to begin with. Or you do not want to shell out additional money.
Though if you purchase the EC1, you have an option to buy the cable management tray for an additional 5 dollars. But you might be better off buying the EN1 if you really do need to keep your wires and cables together. Adding to the cart additional items will incur a higher fee at the end. 
Which is a better value?
Comparing the price of the EC1 and the EN1, there is a slight increase, but not a lot. So you can instantly see that you can get more value from the EN1 with an inclusive cable tray and a touchpad with memory presets.
Everything else is pretty much the same. Both desks move at the same speed and have the same load capacity. You can also expand the width of the frame, so you'd have the liberty to change the tabletop whenever you fancy. 
Both units operate with a noise of fewer than 50 decibels. Though you might hear an initial creaking sound when using the EN1 for the first few times. We're not sure though if it's just one of the units that we bought or if there was a problem with quality control. But we didn't notice the same whining sound after a few weeks of using the desk. 
Who will benefit more from the EN1 and the EC1
Both desks are of great value for those who need an electric standing desk and are on a budget. Though we have mentioned that EN1 will be a better purchase, if you are very tight on the moolah and a couple of dollars will make a big difference in your budget, then by all means, the more basic EC1 is still a decent work solution.
But do take note that while these Flexispot desks are lower in tag and decently stable for their price, they come with some restrictions. 
It has a lower weight capacity, so this is just fine if you have a minimal setup. Maybe for working students, those who attend online schooling, or if you need a basic setup with a laptop and a few light office supplies. As for the measurements,  both desks come in the same size options, so you can choose one that can fit in your living space.
The smallest EN1 and EC1 measure 42" x 24", so they can fit in a regular-sized room but not a super cramped one. And since these desks are rectangular in shape and not corner desks. So the square foot meters are something you should consider when buying the EN1 or the EC1. 
Another thing too, both units can go as high as 47.6 " only. So while it has been advertised as a standing desk that can be used by taller dudes or those who stand up to 6 feet tall, we do not see it that way. 
A desk that has a max height setting such as these can only be used comfortably by someone who stands 5'7"-5'8". You can try to use it if you're a 6-footer, but you'll soon realize that your shoulders and back are getting all hunched up. 
So bottom line, both the EN1 and the EC1 are not for taller people as opposed to what they have been marketed as.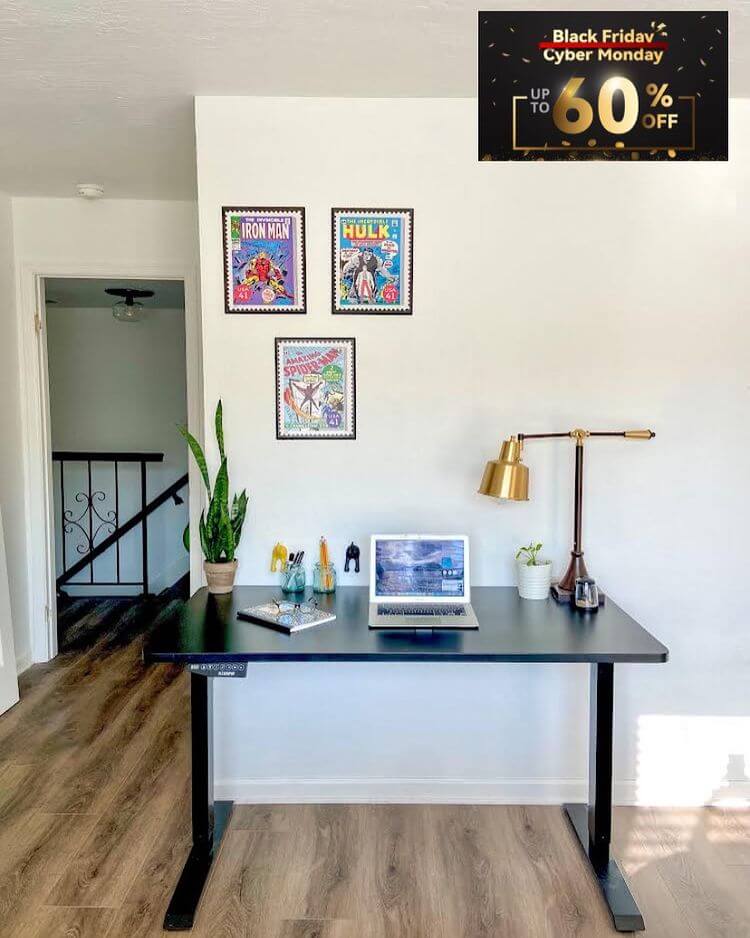 What about the other Flexispot standing desks?
To be fair, the brand offers one of the more decent yet budget-friendly, entry-level standing desks in the market. And they have been honest when it comes to the load capacity of these units. So we'll give them that.
So if you need a Flexispot desk with a bigger load capacity, some of the options are the PRO, with the E3 OR E5 frame. This particular model has a higher weight capacity of 220 lbs. It also comes with memory presets and options to upgrade the unit's configuration on the brand's website. You also have the E8 with a 275 lbs weight capacity.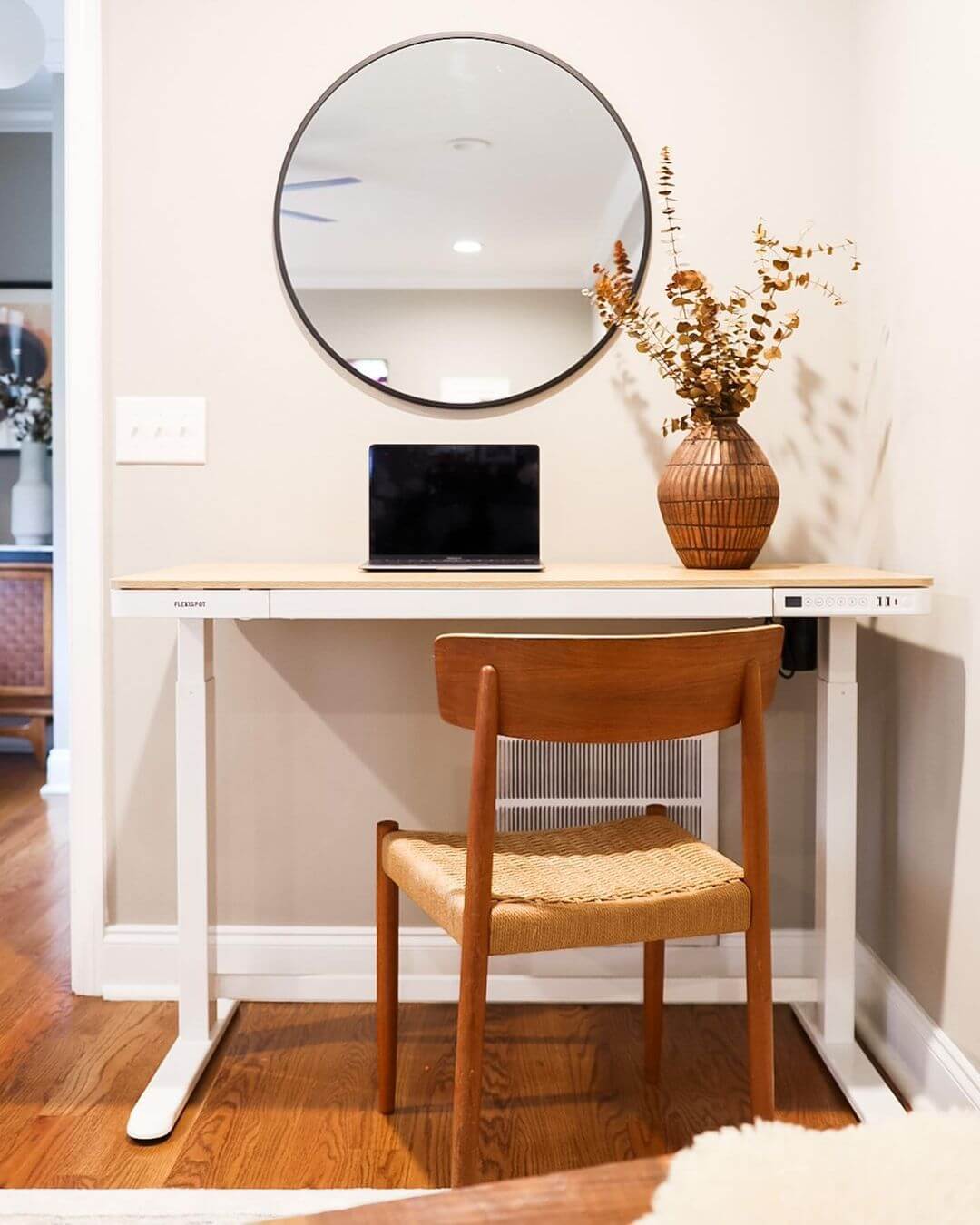 Also, the PRO PLUS E7 has a much higher load capacity of 335 lbs. So this is one of the more viable Flexispot desk solutions if you have more than the basic setup. But the desk's highest setting is only 48".
So despite much higher-end specs and configuration, it still cannot be used by taller folks.