Branch and Herman Miller (before it's Fully) both look like handsomely made standing desks. Though Fully is the more commercialized and you'll see a lot of people raving about the brand's bamboo standing desk.
So we decided to pit the Jarvis Bamboo with Branch. Though the laminate tabletop of Jarvis also has the same features, it might not be at par with the sleek and classy exterior of the Branch standing desk. 
So to have a fair standing desk comparison, we are going to make a showdown between the Jarvis bamboo and with Branch Team. The size we prefer is 48×30″, it's common with lots of spaces and users
Quick comparison table
Standing desk
Branch Furniture
Jarvis Bamboo
Weight capacity

275 lbs

350 lbs

Height range

25"-52" (classic version)

28″ – 47″ (Duo)

30″ – 49.3″
25″ – 51″ (3-stage)
22.9″ – 43.2″ (3-stage low)

Where to buy
https://www.amazon.com/Branch-Standing-Desk-Inches-Productivity/dp/B0C3WW1ZFL/
https://store.hermanmiller.com/standing-desks/jarvis-bamboo-standing-desk/2542428.html
Desk thickness

1.5" (stain & impact resistant)

1" (waterproof and scratch restart)

Transition speed

1.3 cm/second speed

1.5 cm/second speed

Features

Brushed grommet, 4 memory preset, up & down arrow buttons, 10-year warranty ( 3 years on motor and electronic parts), beveled edges

4 memory presets, bamboo top with rounded edges, anti-collision, 15-year warranty
A higher price does not necessarily equate to a more stable desk
One thing we loved about the Branch standing desk is that you don't need to shell out additional money just to be able to work on a stable desk. After all, nobody wants to work on a shaky desk.
The stability and sturdiness of the Branch desk can be attributed to the robust steel frames and the way the desktop was connected to the frames and legs. Even in the absence of a cross beam, it is still void of wobbles. And amazingly, even at the max setting of 52 inches, the desk will still not budge.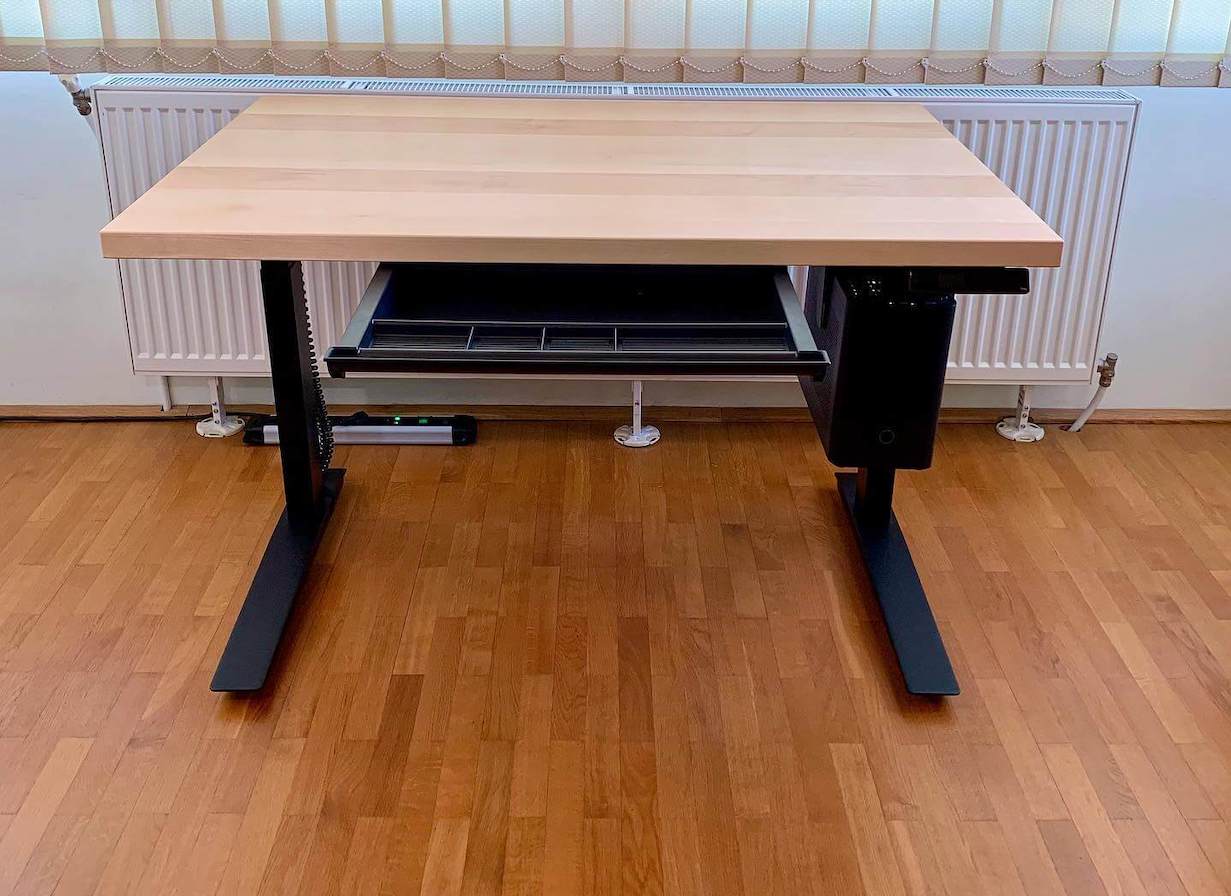 The Jarvis, on the other hand, has some things to work out, especially when it comes to stability. Some people complained about the bad wobble, like this post and they made a video about it. 
The 48" bamboo sting desk has a lower height range compared to what the Branch desks of the same tabletop size have. And even at a lower 46" max height, there is still no shaking. With this particular Herman Miller desk, wobbles slowly start to come in at the 40" desk height.
Though you might be able to experience fewer wobbles if you opt for a wider tabletop. With the 60" bamboo desk, the rocking is significantly lesser compared to the 48" desk. But then again, the pricing is a different story.
And you know how it is with brands like Herman Miller, every add-on will entail a substantial cost. So a 60" desk will be way more costly than the Branch Team Plus desktop.
Though on its own, without comparing it to a very sturdy standing desk, Jarvis still stands out. The steel frame legs of the Jarvis seem substantial enough when used up to mid-weight. 
But there is also the excess grease that you have to be wary of. If you're wearing white or anything pastel or light-colored, better stay away from the frames because they will stain your designer clothes.
Branch also had us with its Centimeter-level adjustment 
Apart from the gorgeous exterior and no stability issues, what also sold us to the Branch standing desk is the centimeter-level adjustment. This desk will then offer multiple desk heights, on top of a higher range. So a lot of users can find their preferred spot. More users will find it valuable.
Jarvis has a 2'5″ – 4'1″ lift range. So it's basically almost the same as what you see in other midrange standing desks such as UPLIFT V2. And when compared to what Branch offers, it's a lot of difference.
And oh, when it comes to transitioning speed, the Branch decks can move more seamlessly and faster than Jarvis. It's up by .5". And it's because of a higher quality and stronger motor.
Branch makes use of an EasyGlide motor, there is not much information on where the motor is originally made. But we are reckoning it's not from China. This enables the desk to move faster, creamier, and without any noise.   
Then we all know that most of the issues have something to do with China-made Jiecang motor. So, we rest our case. When it comes to the transitioning and motor quality, we'd go for Branch any time of the day.
Herman Miller banked on its generous warranty and customer service
Despite the motor issues and stability issues of the 48" Jarvis bamboo desk, this is still one of the more popular mid-range standing desks on the market. One of the reasons is the gorgeous and "more sustainable " bamboo tabletop. It is by far the most popular bamboo tabletop of any standing desk in the market, a highly marketed one.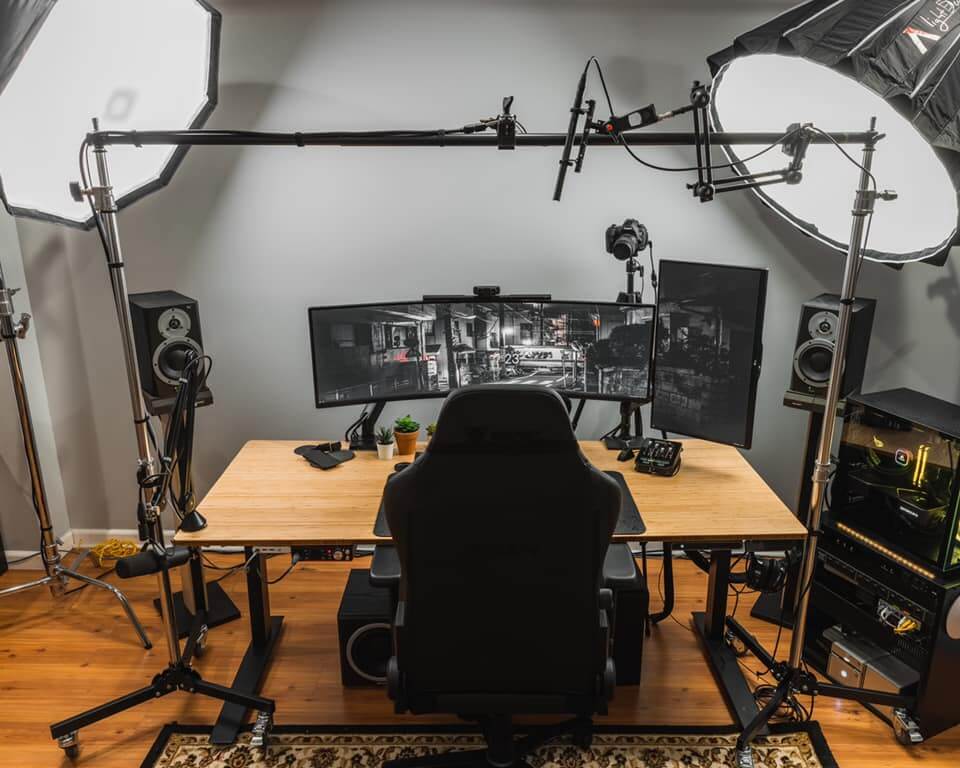 But despite the raves on this bamboo tabletop, we're still in love with the overall look of the Branch. It still looks more regal, cleaner, and pristine.
But Jarvis armed itself up. They knew that the weaker Jiecang base could be a problem and can cause people to revert to other brands. So that's why they might have come up with a very generous warranty of 15 years. Though you also get a generous warranty of 10 years for the Branch, with 3 years for the motor. 
So even if you purchased a desk with a weaker motor, the brand has your back for 15 full years. Should anything happen to the motor, should it stall or something, you will not spend a dime on repairs. So that's savings in the long run.
So that could be two of the primary reasons why people still love Jarvis. 
Jarvis also spoiled their customers with lots of options
And another thing that their clients love is the smorgasbord of choices. Though not all will be enticed with an area of features, a lot still.
The Branch is quite limited when it comes to color options and accessories. It doesn't even manufacture a cable management tray
And this is where Herman Miller excelled, and still is. You'd have lots of options, so personalization is very welcome when buying. But hold on, it doesn't come for free. Every addon equates to a fee.
That's why even if Jarvis is one of the preferred brands when it comes to customization, we did not see it as one of the primary factors as to why people still love a slightly wobbly unit. 
Well, because you have to pay for every bit and most upgrades of the brand do not come in cheap. 
So if you want a fully personalized Jarvis desk and a more stable one, you have to upgrade to a 60 " desk with the works. And that can cost as much as 1500 dollars. 
Are you a Jarvis Team or Branch Team?
Though Jarvis is a less stable standing desk, the longer warranty, great customer service, and array of options make it still one of the crowd favorites.
As for us, we are still going for the more stable, more sturdy, and more regal-looking Branch desk. Albeit the lack of customization options, we find that this will be a better pick, especially for taller users.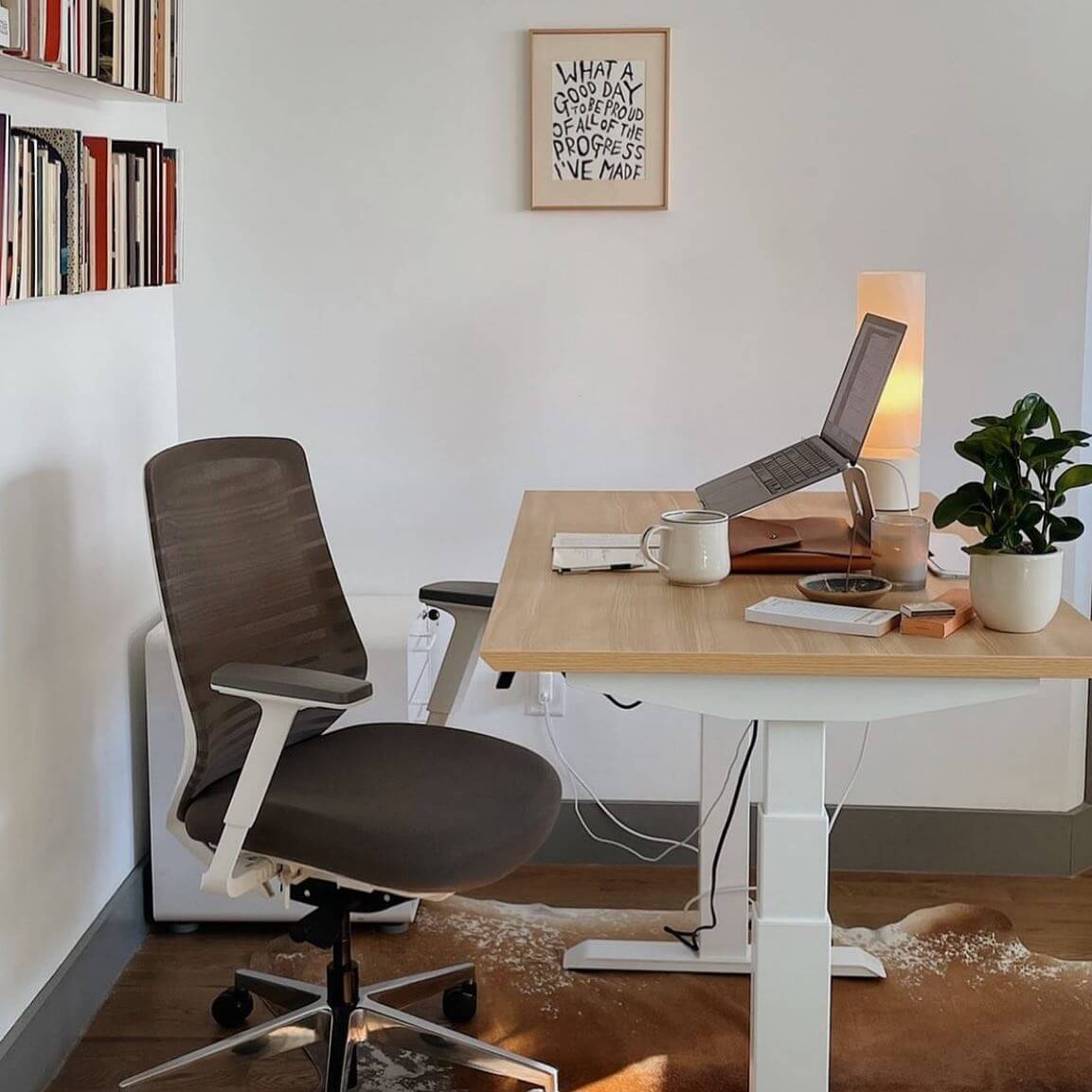 And even if Jarvis has a more generous warranty, we are pondering over the hassle that it can bring whenever you have to have it repaired. Yes, repairs are free for the next 15 years, but they can eat up a chunk of your time.
Well, unless you have a big need for personalization and do not mind the cost of the add-ons, then the Jarvis can still serve you well.