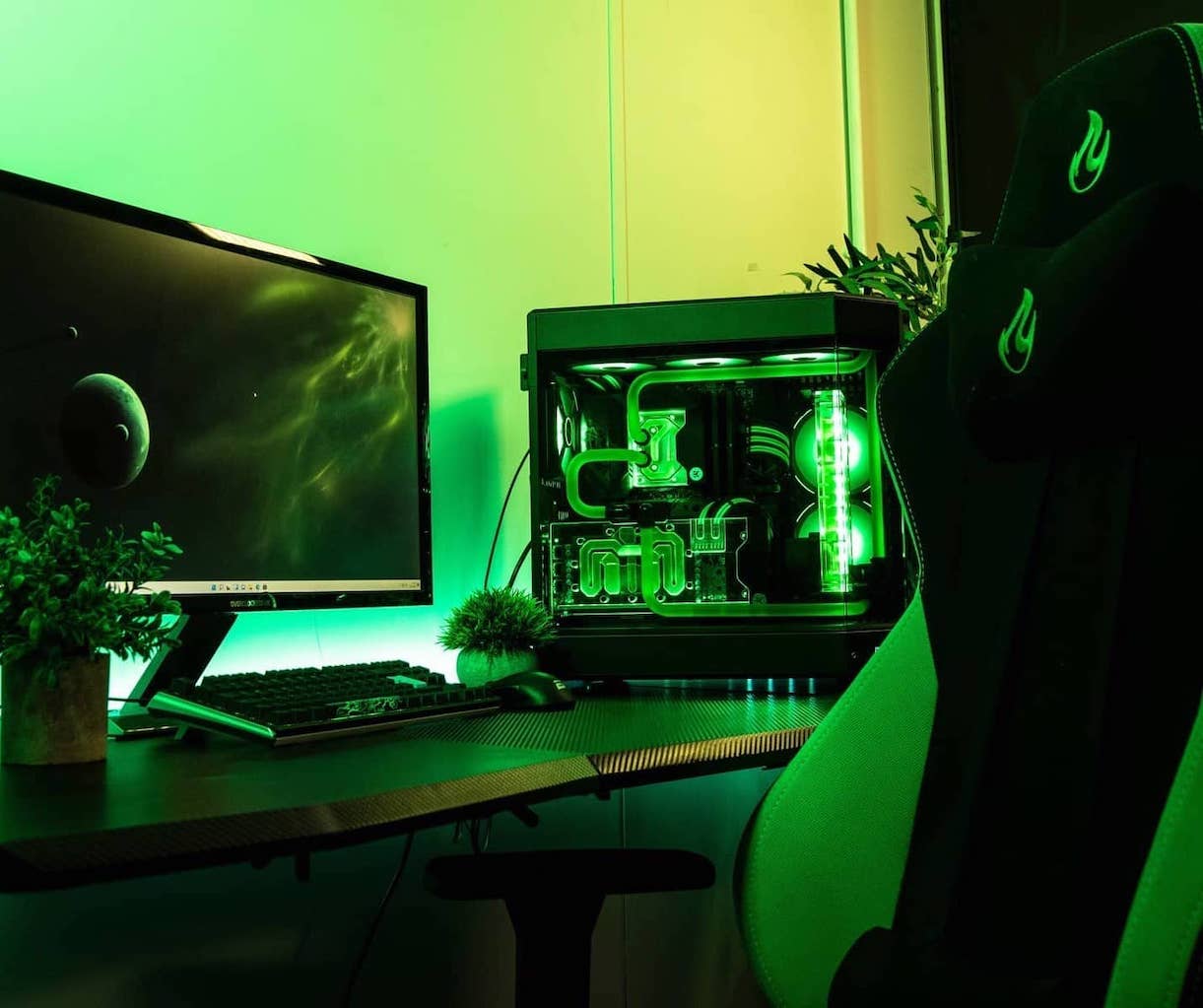 Nitro Concepts and Dxracer both offer a range of affordable gaming chairs. One has a more go-to gaming look while the other is minimalist but a more ergonomic choice. So let's see which of these two brands can be more comfortable for gaming marathons.
Old School look vs the Minimalist
Nitro Concepts offer a range of gaming chairs that are different from other brands. Aside from the classic faux leather gaming chairs, the brand has a handful of gaming chairs that have fabric upholstery.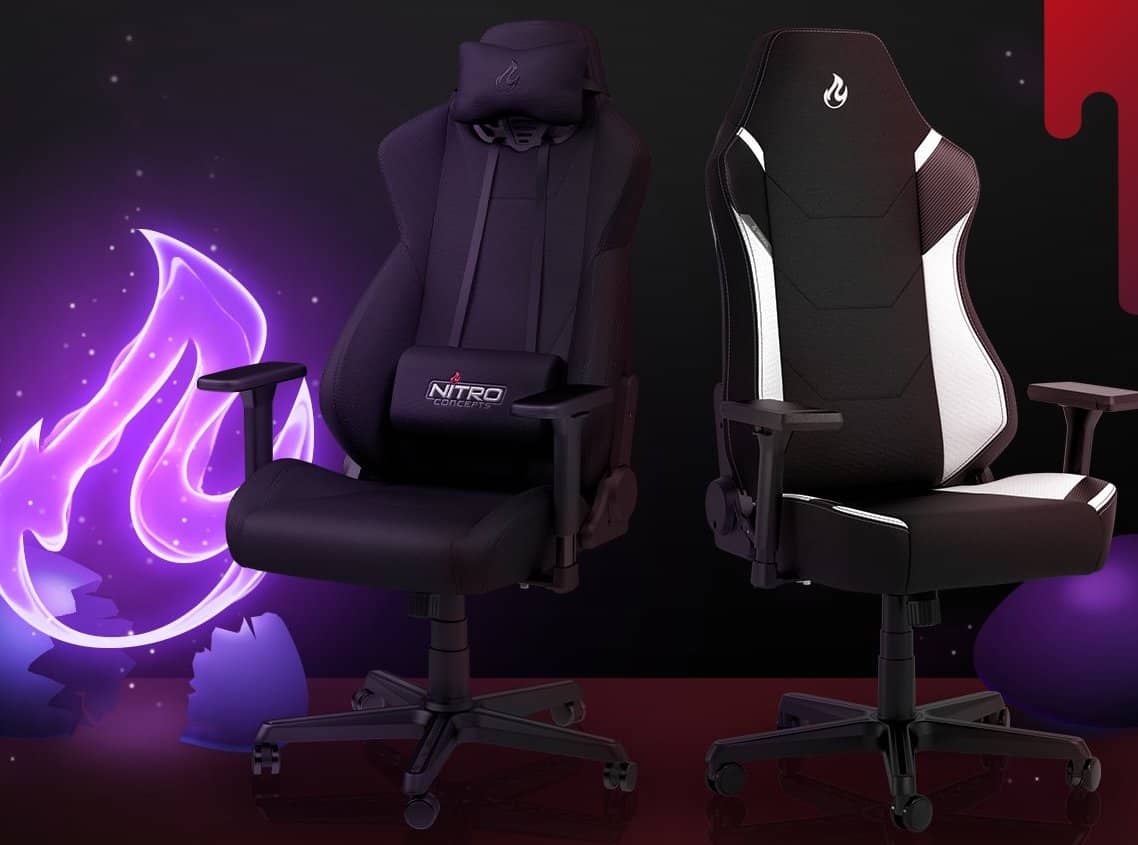 The brand's fabric gaming chairs are a breath of fresh air. It veers away from the de facto heavy padded and thickly cushioned chair. And in these times when temperatures are rising, these types of materials are very much in. 
Nitro Concepts is a mid-range gaming chair. But for its price, the quality is quite impressive. One of the things that make this brand stand out from the competition is that it is more ergonomic. 
So if you need one that can offer more support but don't want an office chair, Nitro Concepts are a great option. Though premium gaming chairs like the Secretlab and Omega are better options than those hot and sweaty thickly padded gang chairs, they are just too expensive.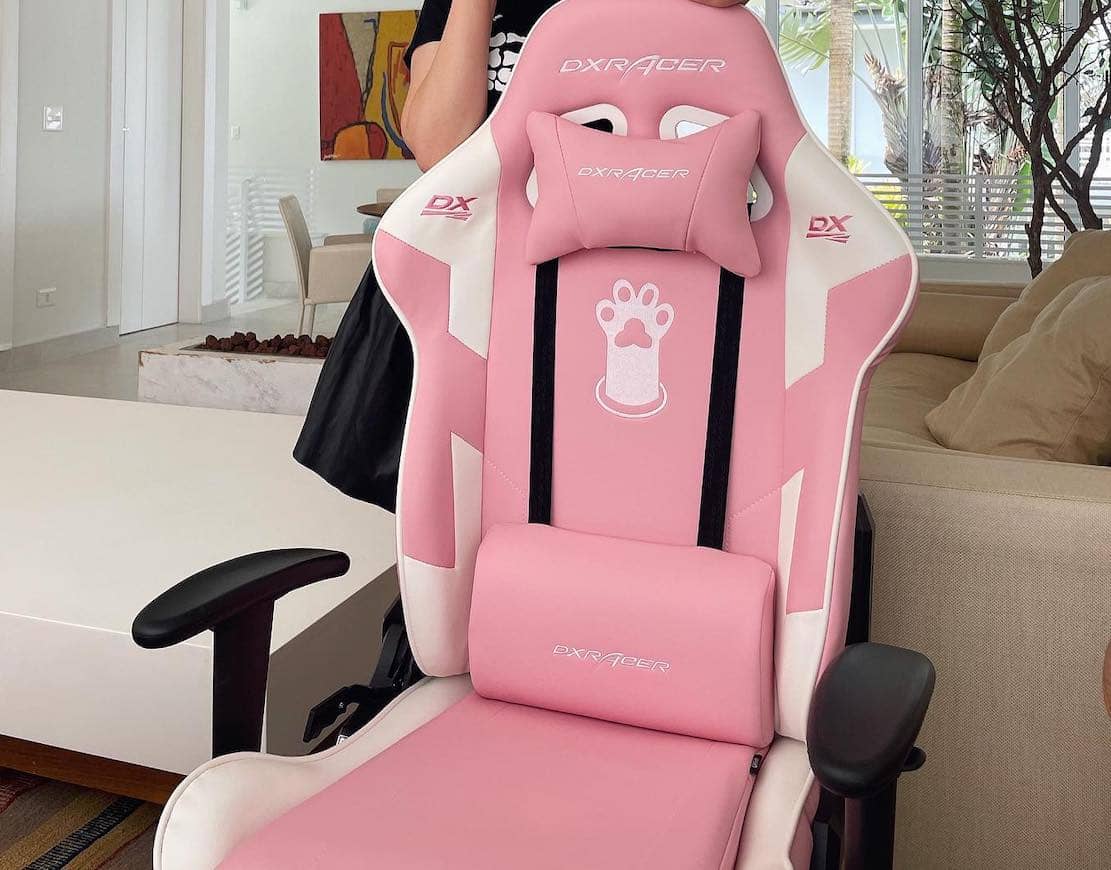 Dxracer gaming chairs, on the other hand, are one of the go-to chairs, especially for beginners. The brand offers a handful of options from 200 to 800 bucks, or even more for the more premium options. So beginners can get their hands on a classic gaming chair for a price that will not break the bank. 
But what makes it a go-to choice for some also makes it a no for others. The Dxracer is a very typical gaming chair. It looks very generic and you can see a lot of cheaper brands that offer some of the more affordable units of the brand. But the thing is, these types of office chairs can have an even lower price than what it was sold for. 
The choice between a generic thickly padded chair and a more breathable one
Nitro Concepts also have gaming chairs that are made of PU leather. But they feel more breathable and more comfortable. The brand also has this system that helps repel heat. So even if you go for the PU leather gaming chairs, it will feel less hot than that of the DXracers.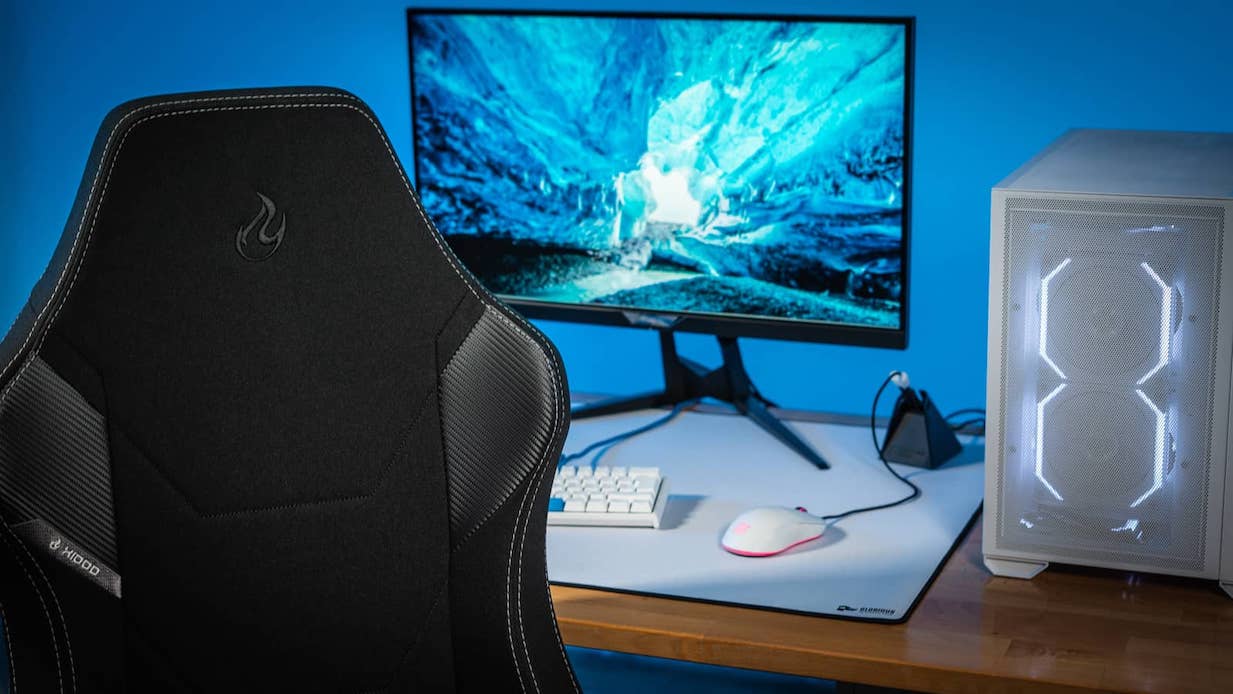 Also, most of the units of Nitro Concepts are made for the big and tall gamers. But compared to Big and Tall chairs. They do not look too bulky, especially if you get the upholstered fabric ones, they are the sleeker type. So they can be for the big and tall but they are not really big and tall gaming chairs. They also have a minimalist look compared to the Dxracer.
Dxracer, on the other hand, being more generic and thickly padded, can get too hot and sweaty. And it is quite bulky too and will not be a great fit for those who are looking for a minimalist gaming chair. 
All Dxracer chairs are thickly padded and they feel very, very hard on the butt and back. You will be able to notice the hardness more if you've been sitting all day long. And the lumbar support pillow is too thick so that pillow might be a better option.
Also, the controls are very loose and unstable. But some of the controls can be too stiff. For instance, the spring that controls the tilt is too stiff. And you will not be able to have a subtle rocking motion. These problems might have been resolved had there been better quality control.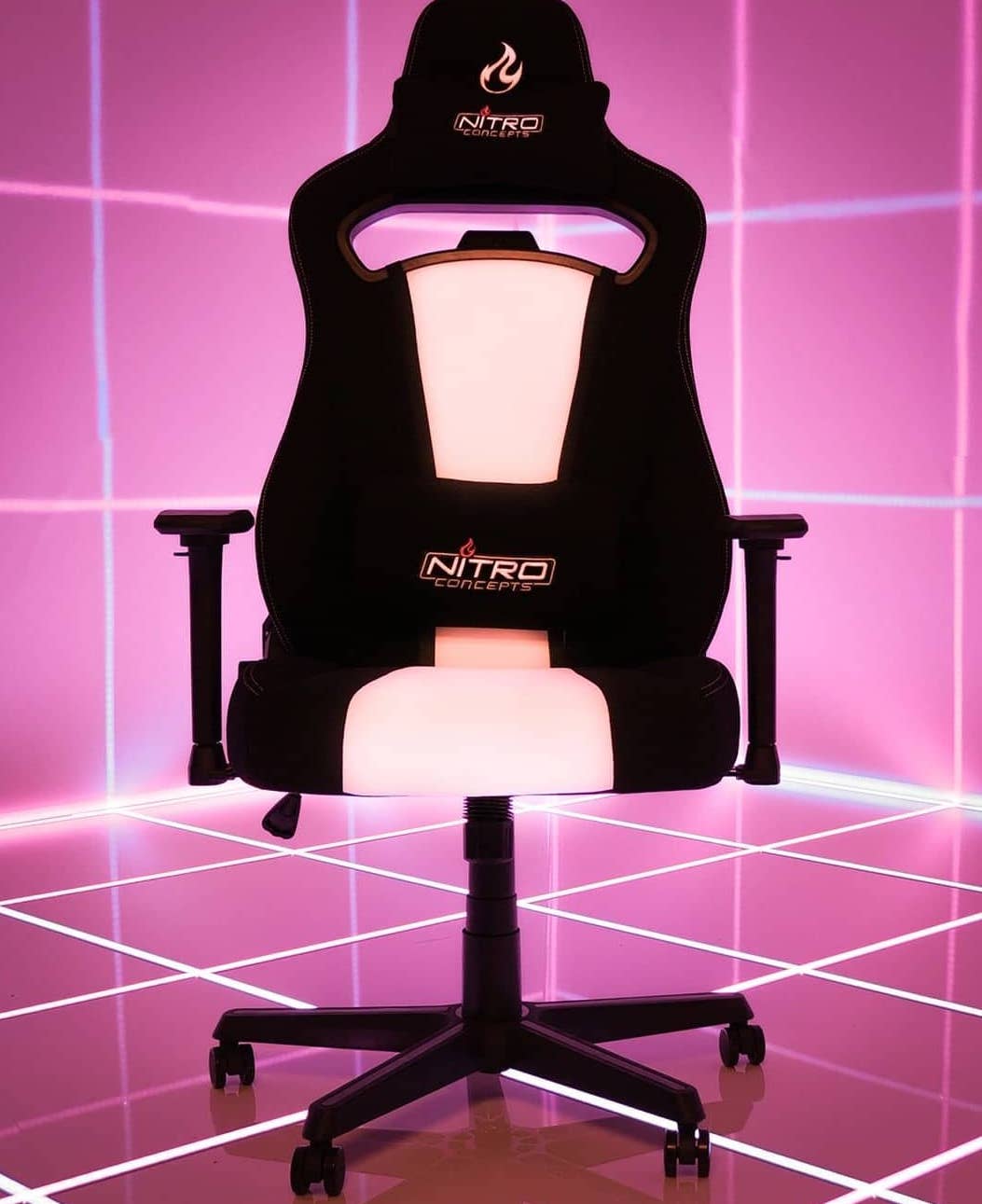 We also think that these chairs are overpriced for their quality. But the interesting thing is, that it does have a longer warranty compared to the Nitro Concepts. So this is something different since more quality units tend to have longer warranties. 
What's nice about Dxracer?
DXRacer has a more gamey feel. And since it has this classic look and feel of a thickly padded seat, those who want an old-fashioned gaming chair may opt for it.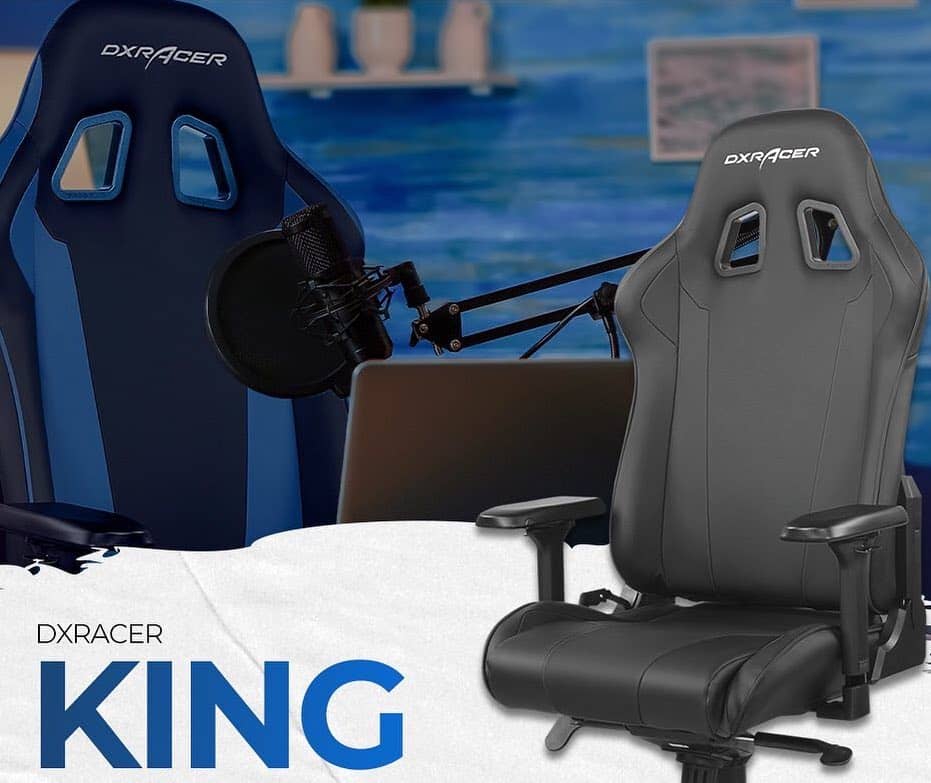 It does have some good points. For one, the footrest is functional and steady. It's one of our favorite parts of the Dxracer chair too. They also have units that have a higher weight limit, so they can be used by someone heavier. 
Also, it is available in more eye-catching colors that can appeal more to gamers. 
Nitro concepts s300 vs DXRacer King Series OH
| | | | |
| --- | --- | --- | --- |
| Gaming chairs | Seat height range | Arms | Weight capacity |
| Nitro Concepts s300  | 19"-24" | 3D | 297 lbs |
| Dxracer King Series OH | 20"-23" | 4D | 300 lbs |
Now let's take a deeper look at a specific unit from each brand, the S300, and the King Series OH. 
The S300 is one of the fabric upholstered gaming chairs from Nitro Concepts. And must we say that it feels very comfortable, airy, and it feels like it's something that you can sit on for the entire day?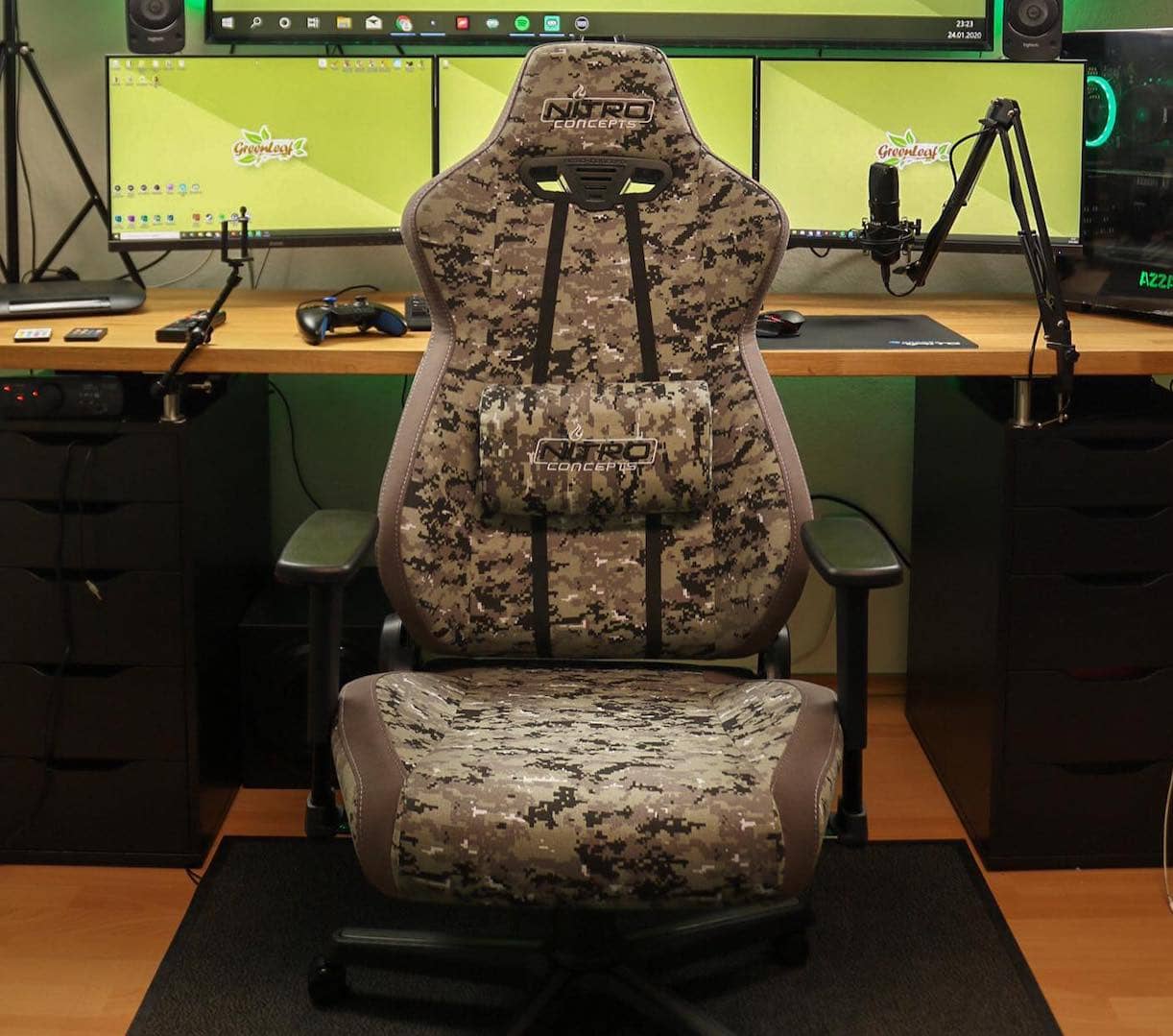 The neck and lumbar pillows are quite usable and cozy too. But if you are shorter or stand below 5'5", you might not find the correct or comfortable position. Thus this is more of a gaming chair for the tall.
The seat also feels very supportive and springy. The back support can help one sit upright, so even if you are playing for the entire day, you can be assured of a better posture with less effort. 
Also, it has a subtle rocking mechanism and it can tilt up to 135 degrees, one that is lacking in any Dxracer gaming chair. So this unit is quite ergonomic. You'll be able to add micro movements so that it helps you stretch. You can also recline the chair super far back without the fear of flipping over. The chair is quite solid and durable. 
But keep in mind that this is not still a rocking chair, it is not meant to be rocked back and forth that much. But it can indulge you in a subtle rocking motion.
The caveats, however, the arms can feel a bit stiff. So we hoped it was made better, then it could be a complete package. But otherwise, it feels very solid and durable. 
This is also the more sporty-looking unit of the brand. Most of the choices come off as too plain and minimalist. So the S300 is the more aesthetic and sporty-looking unit in the line.
Another con is that the fabric upholstery easily catches pet hair. So this is one thing to consider if you want one of these. 
DXRacer King Series OH, on the other hand, doesn't have much difference compared to the other chairs of the brand. But this model has a side frame that can keep your legs in. It can either be a con or a pro depending on our preference.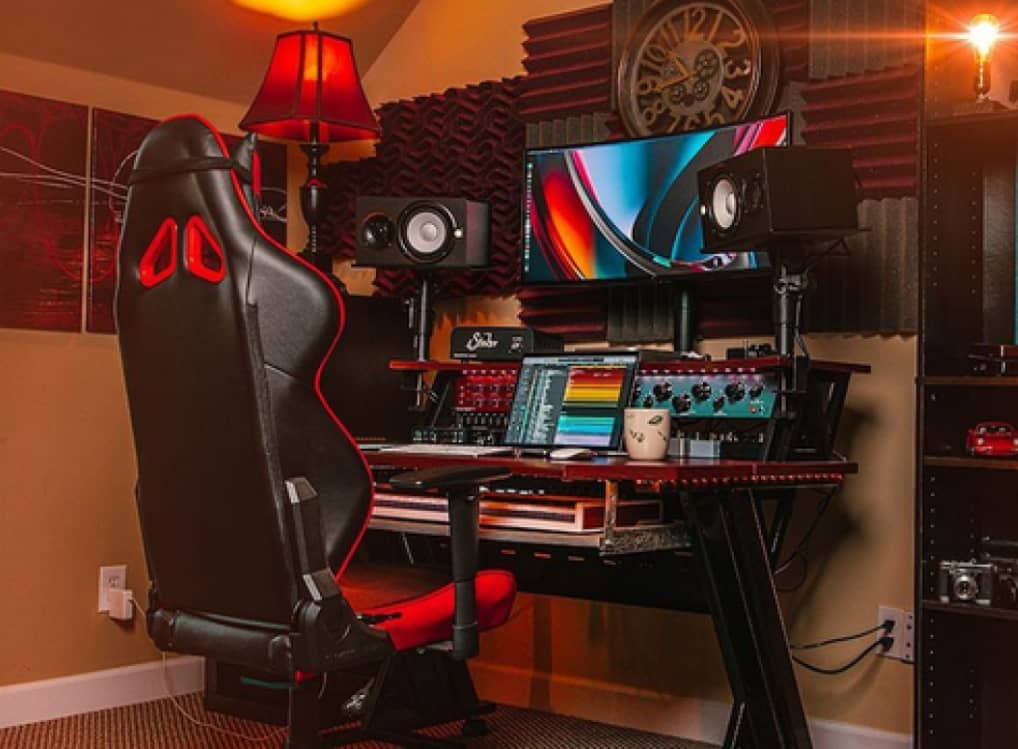 If you're a sprawler, then you may find it very restricting. But if you need to keep your body at the center of the chair, then it will be useful. 
That's why we see this feature only working for those who are on the thinner side. Also, the frame is not soft and it's not made from padding or more indulgent material. It actually feels like it has metal parts in it. So if your body or legs are too close to the frames, it can hurt a bit. 
And if you do not sit with your legs together, you will feel tired.
The King Series OH is also advertised as a big and tall gaming chair. But we find the seat width and height a bit too narrow for big folks. Not to mention the tough side frames are a problem for those with wide dimensions. 
We also advise just tossing the lumbar pillow. The same issue goes for the rest of the units. It feels better and more comfortable without the thick and tough pillow. 
Nitro Concepts feels better in everything
For the price you're paying, the Nitro Concepts gaming chair will feel like a better buy. It will be more supportive, more durable, more ergonomic, and more stable than Dxracer chairs. So it's like more in everything, well except for the warranty.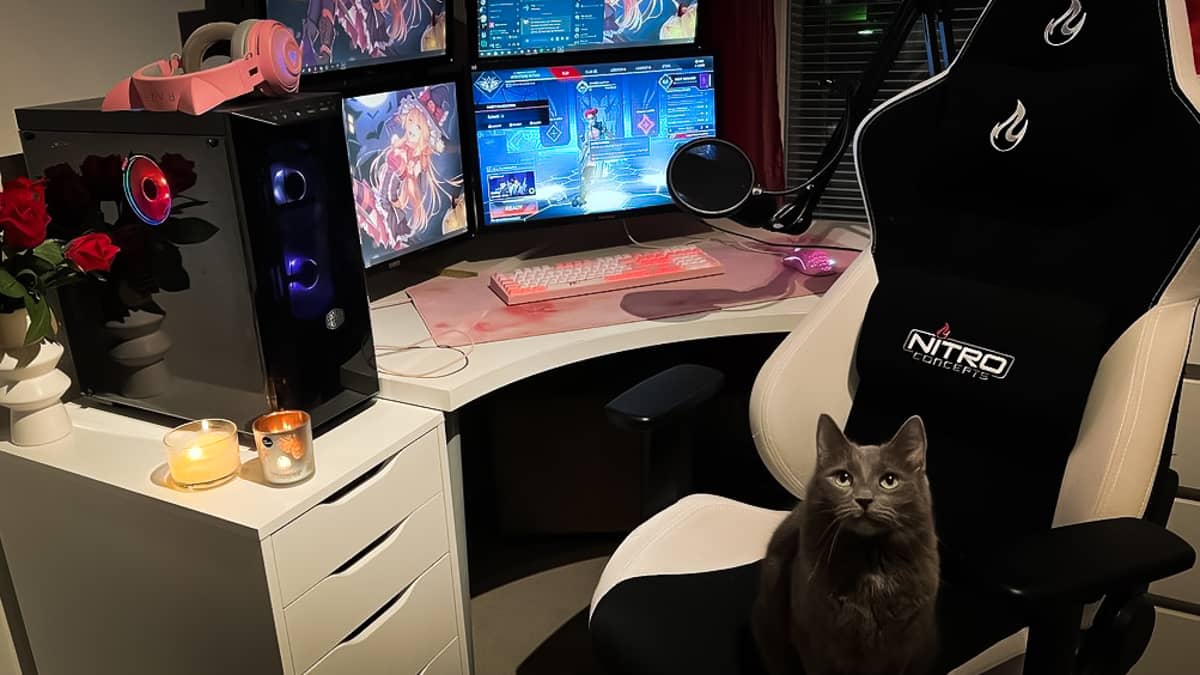 The Dxracer can be an entry-level option since it still has that gamey aesthetic and old-school look. But there are other budget-friendly gaming chairs that have the same look and features but cost lower.
Related showdown: [Compare] Arozzi vs DXRacer | Gaming Chair for Master Gamers