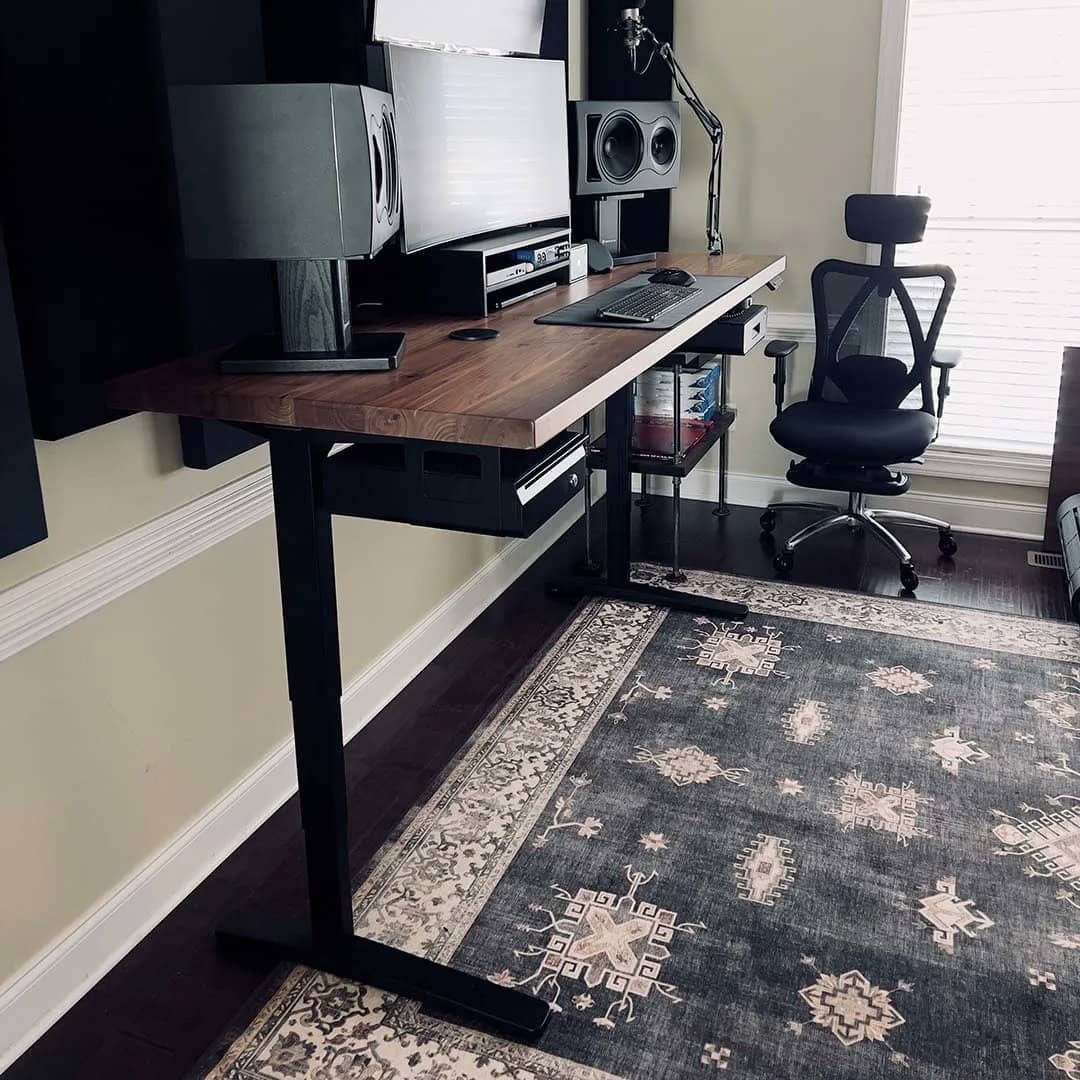 While we are all in for a stable and gorgeous standing desk, there are other things that are also as important: The brand's customer support, warranty, and return policy.
Customer service and the return or refund policies also make a brand a must-buy or something that you need to get away from. Especially if you encountered issues with your purchase, you will have first-hand experience with some of the worst or some of the best in the industry.  
Due diligence on a brand is a must. And we'll list some popular brands when it comes to things on the fine print. 
Uplift – One of the best
Before 2023, Fully and Uplift seem to have common conditions when it comes to their warranty and return policies. Now Herman Miller take over the Fully, we won't assure you about their new product anymore! But Javis Bamboo is the one that survives from Fully to Herman Miller
In case you're not satisfied with your purchase you can return or refund the unit within 30 days.
For Jarvis, they will shoulder the return cost provided that you meet certain criteria
All desks should be in a new and unused condition and should still be in their packaging.  
For the exchange of an item, the brand technically does have to allow for exchanges per se.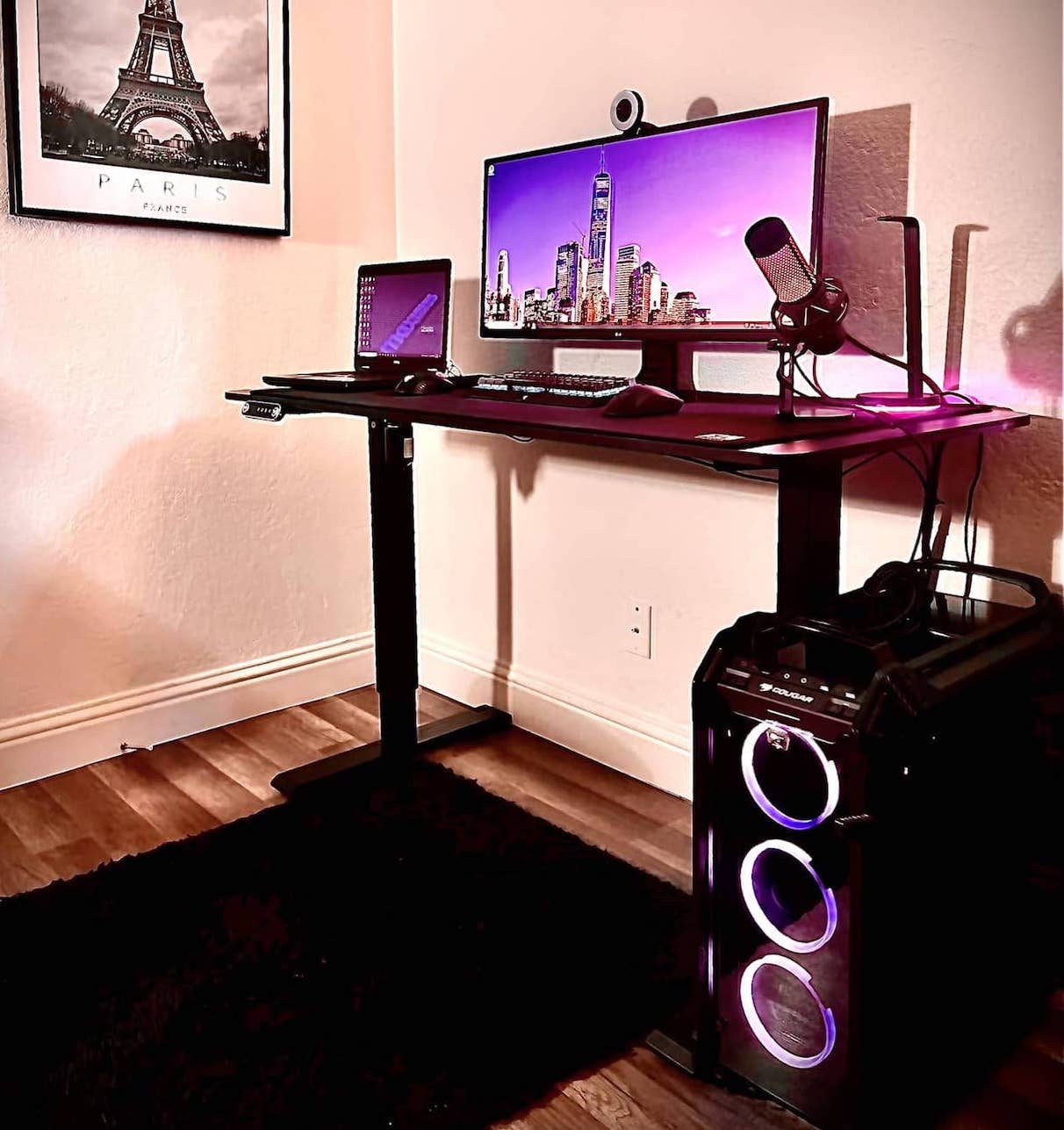 The brand Uplift basically has almost the same conditions as Fully for their returns and refunds.  
You also get a 30-day risk-free return. The brand has a 30-day risk-free return and like Fully, FedEx will also pick up the unit you want to have returned. Thus, no added cost to you and no effort in arranging for the return pick up. But of course, same with Fully, provided you are in the 48 contiguous states of the US. 
But if you live in Canada or Alaska, you will have to shoulder the return fee and arrange for the pickup yourself. 
Also, these two brands offer a generous 15-year warranty. Though they make use of China-made motors, the warranty is still one of the longer ones on the market. So even if the desk has its shortcomings in terms of desk stability and motor durability, these still remain to be one of the more popular decent units.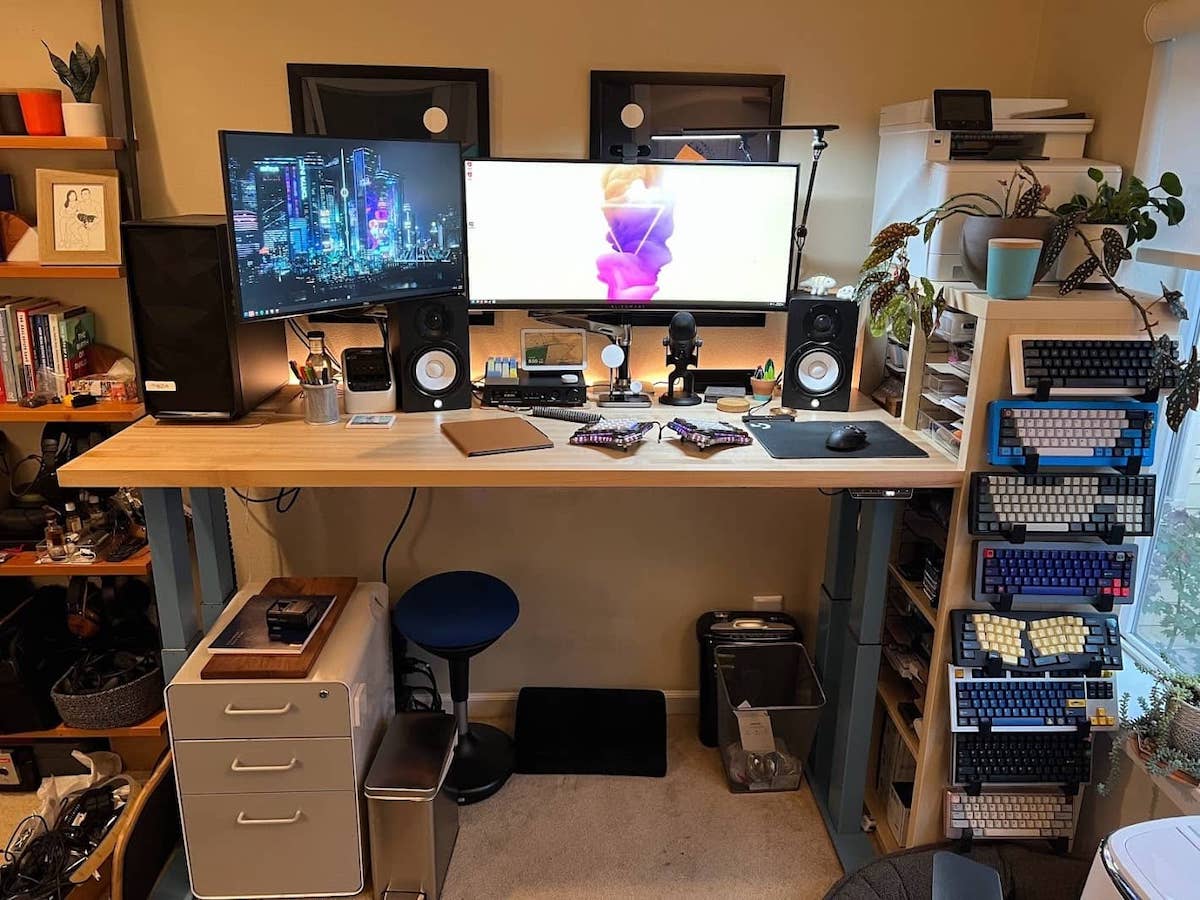 Progressive Desk – may not shoulder return shipping fee but makes up for it
This brand is among the new kids on the block, but it sure is gaining its own fandom. Aside from durable, stable, and quality units, their customer service is also great. 
Most customers are getting more personalized treatments for their problems and issues on their purchases. The brand is just a small company, so kudos to the more personalized approach for the after-sales.  
But as much as the customer service is great and all, a customer service lacking in manpower can soon tumble.     
So the brand is recently receiving backlashes for some queries not being addressed asap. Some were also irked when the brand aired out its frustration on Reddit. Nevertheless, a lot of their clients seem to understand the frustration and understand how a one-man team can come shorthanded with the surge in clients and orders.
But even so, we have to give it to the brand. A little improvement in adding more manpower will easily do the trick. 
The brand also offers a 30-day risk-free warranty. And the desk, like Fully and Jarvis should also meet certain requirements, which are pretty much the same.  The only difference though is that the customers will have to shoulder the cost of the shipping for the returns and arrange for them to be sent back to the brand. Though you also don't have to pay the restocking fee. 
And one advantage Progressive has over Fully and Jarvis is the longer warranty. You get 15 years for not just the frame but for everything. And honestly, it is a more stable desk compared to the two more famous brands. 
But keep in mind that this generous warranty will only cover items purchased from 2021 forward, so this is relatively new. So this is something the brand is trying to improve on to serve its customers better. So we are hopefully seeing a more consistent personalized after the sale with the addition of manpower. 
Flexispot
This brand has a more generous warranty compared to the stingy assurance of Autonomous.   
You get a 15-year warranty for all components of selected units and a 10-year warranty for the other models. This is a leap from the short 5 yr assurance it has. 
The brand is trying to update their terms to pacify complaints. The desktops also have a longer coverage. For tabletops purchased Oct 5, 2016, onwards, you get a 2-year warranty. And the bamboo top will have better coverage for 2 years. But this applies to bamboo tops that were bought from April 2023 onwards.
While this is a great improvement, we hope that the aftersales itself will also be given the same importance.
In addition,  it has the same issues that clients have encountered with Autonomous. You can rarely get answers to your queries, that is if you are able to reach a real person. 
The brand also has the same 30 days risk-free return warranty. And you will not have to pay for the cost of the refund or return. At least, these are tasks off your plate. 
This can also be a hassle especially if the brand takes a long time to ship your purchase. 
Most have to wait 1-2 months before the return process will be fully accomplished.  Add that to the initial waiting time when you first bought the desk, then only to find out it doesn't suit you. So this isn't for those who need a desk asap.
Vari (Varidesk)
Most of the electric standing desks of Vari are covered by a 5-year warranty and some units are covered by a longer 10 yr assurance.  
While this may seem average, the brand is close to having no after-sales at all. Not to mention, it can take a while before your desk can be delivered to you. This is something it shares a lot with Flexispot.
Also, the brand doesn't have a refund policy. However, you can refund a product and then complete the return process. Afterwhich, you can purchase a new desk. But of course, add in more waiting time.  
The same goes for the replacement of damaged parts. They have mentioned on their website that they do not have policies for replacements of any parts. Instead, they are just encouraging a return of the entire desk instead of just the parts. 
Though they also have a 30-day risk-free return, the brand will also shoulder the cost as long as it's within the specified time frame.  They will also arrange for the pickup of the item. But keep in mind that if you had the desks installed by Vari, you will be charged a 10 percent restocking fee. 
Autonomous
Warranty-wise, Autonomous has a shorter assurance for their desktops. You can only get a one-year warranty. But like Vari and Flexispot, the brand made improvements on the coverage of the frames, metal parts, and electrical components. Perhaps to keep up with the very competitive industry and new players emerging.
From a five-year coverage, some units are now assured for up to seven years. And the Smart Desk Core and Corner are still covered for five years.  But the Home Edition frame still sits at a very stingy one-year coverage. 
But despite these changes, many still do not see any improvements with Autonomous's terrible customer service.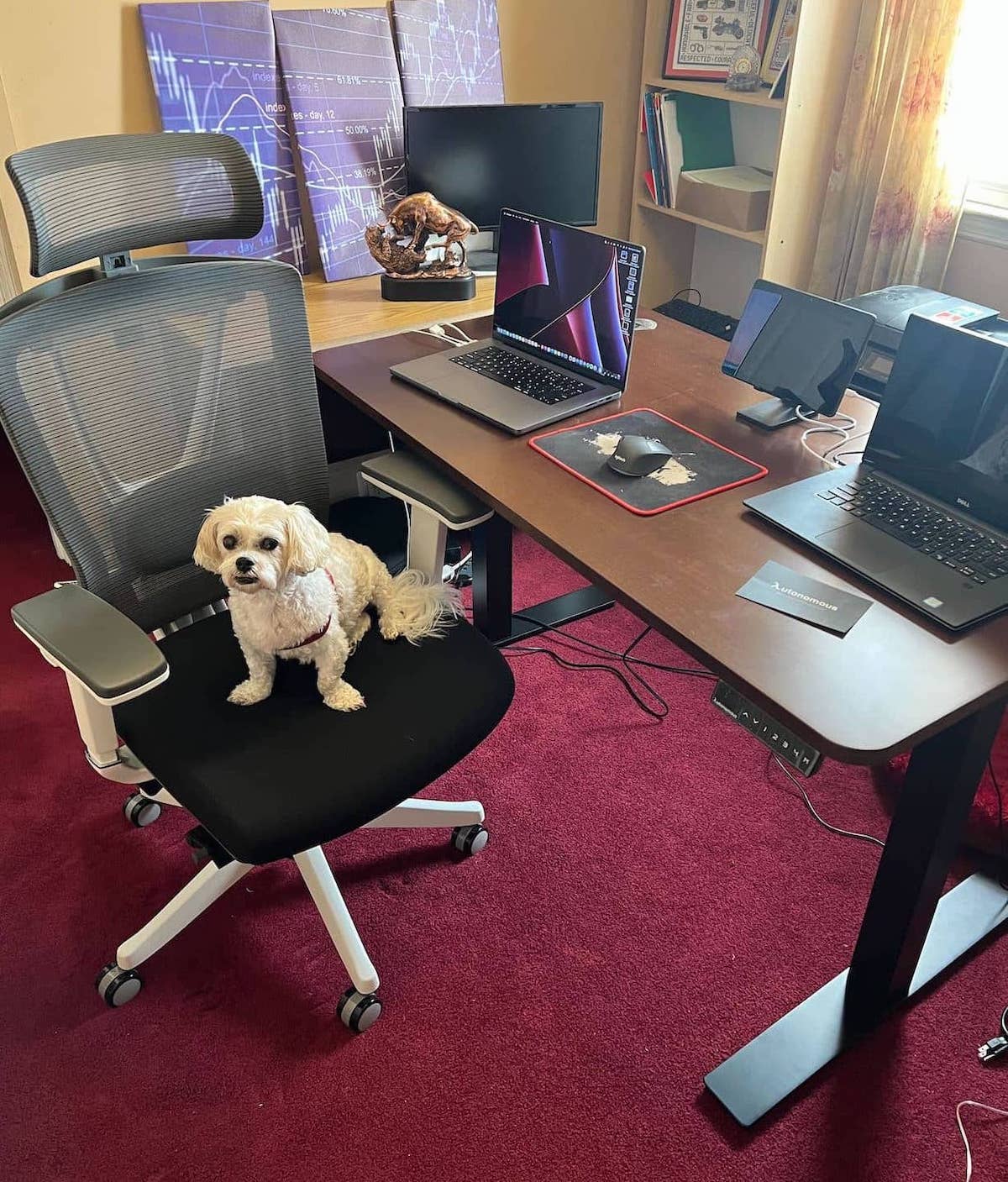 If Progressive has a very personalized approach to how they do after-sales, Autonomous is at the other end of the pole.
You will rarely have a chance to talk to a real person. In fact, you'll be chatting more with a robot And most queries are not addressed since comprehension can be limited.
So while the brand does offer almost the same return policy as Fully or Uplift, it can take a while before your request can be processed. 
You do have a 30-day return period for items that don't meet your expectations. And the return and exchange are free of charge. But you have to arrange to drop off the item at the local carrier. Thus, if you opt for a pickup from your house, then you'd have to shoulder the cost entailed. So you still have to do a bit of a chore here though the shipping fee is waived. And that may sound like a decent deal but beware of the fine lines. 
Take note that you will not be able to return promotional items. The same return policies may also not be explicitly explained. So you have to do your due diligence on this one.