Have you gone absolutely bonkers over the battlestation setups you see on social media platforms like Reddit, Pinterest, and more? We don't blame you – those PC gaming setups are downright impressive! And let's be honest, the pièce de résistance of any battlestation is a 4K gaming monitor. The jaw-dropping visuals and unbeatable performance of a 4K are something you simply can't resist.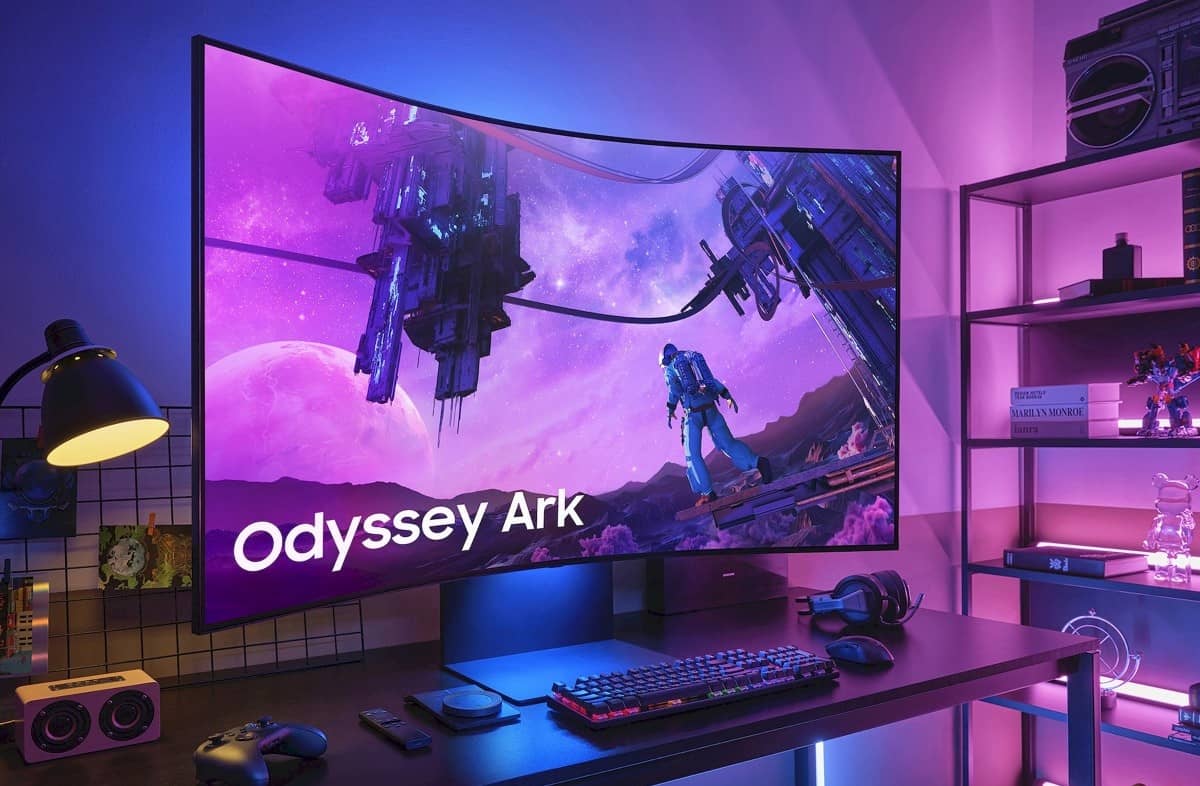 And before you jump headfirst into the world of 4K gaming monitors, just calm down! Choosing the best one is not an easy game for a child. You don't want to end up in a rabbit hole after all
That's why we're here to guide you through this maze of confusion and make things a whole lot simpler for you. Whether you're a professional photographer, a hardcore gamer, a content creator, or simply just a casual player, we've got some options that are perfect for unique individuals like you.
So let's find your ideal 4K gaming monitor that's guaranteed your own dream
Who will need the 4k monitor the most
For a professional photographer and videographer, a monitor with a high resolution is essential for editing and post-production work. The display must be color accurate, sharp, and offer a range of features that cater to their specific needs. Ideally, the monitor should also be compatible with the Mac Studio, which is the go-to computer for many creatives.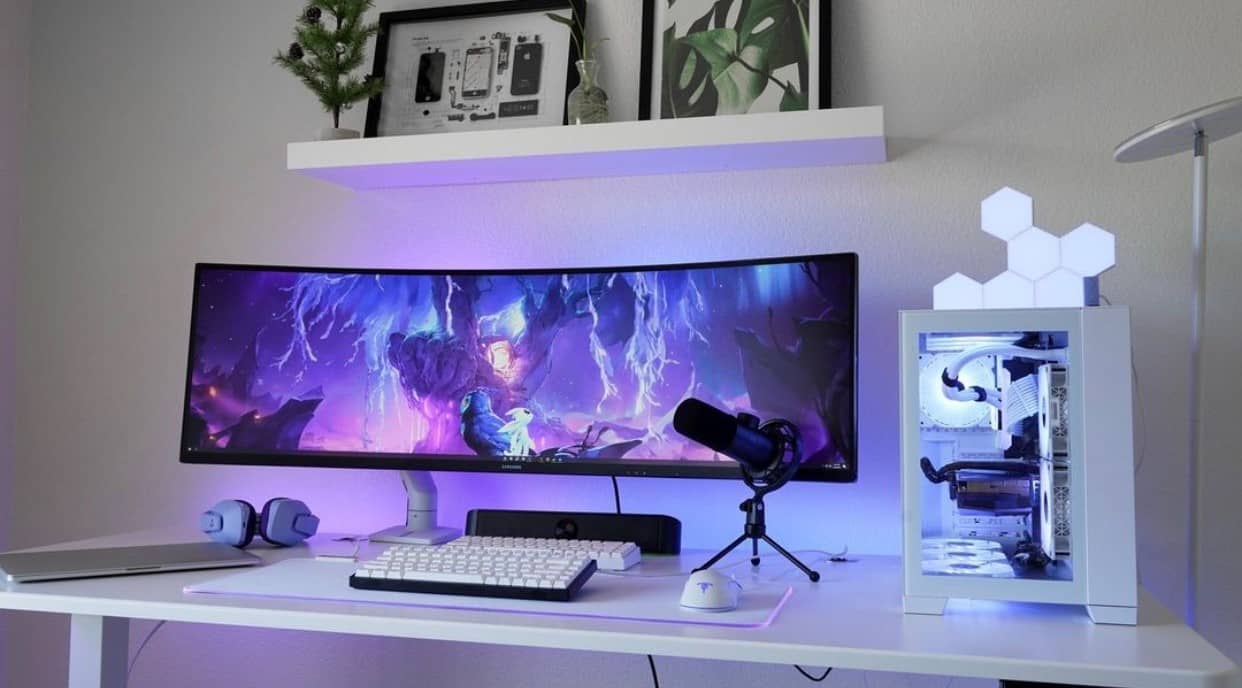 And in this situation, a high refresh rate is not necessary for photo editing or video editing tasks, which typically involve working with static images or footage rather than fast-moving content
Dell Ultrasharp U2723QE, LG 27UP850-W, and Samsung Odyssey Neo G8 are some good choices! Let's check some specs
Feature
Dell Ultrasharp

U2723QE

LG 27UP850-W
Samsung Odyssey

Neo G8

Display Size
27 inches
27 inches
32 inches
Resolution
4K (3840 x 2160)
4K (3840 x 2160)
4K (3840 x 2160)
Color Gamut
99% sRGB
98% DCI-P3
125% sRGB
Check Price
amzn.to/3yqOy79
amzn.to/3l0qZiD
amzn.to/3ZDpOV9
Connectivity
HDMI, DisplayPort, USB-C
HDMI, DisplayPort, USB-C, Built-in USB hub
HDMI, DisplayPort, USB-C
Refresh Rate Max
75Hz
60Hz
240Hz
Response Time
8ms
5ms
1ms
Stand Adjustability
Tilt, swivel, height, pivot
Tilt, height, pivot
Tilt, height, pivot
Additional Features
Anti-glare coating, VESA mount compatible
Built-in USB hub, Sleek design
High refresh rate, Gaming optimization
For gamers looking to play 4K games at high FPS on medium to high settings, a high refresh rate monitor with a fast response time and low input lag is recommended.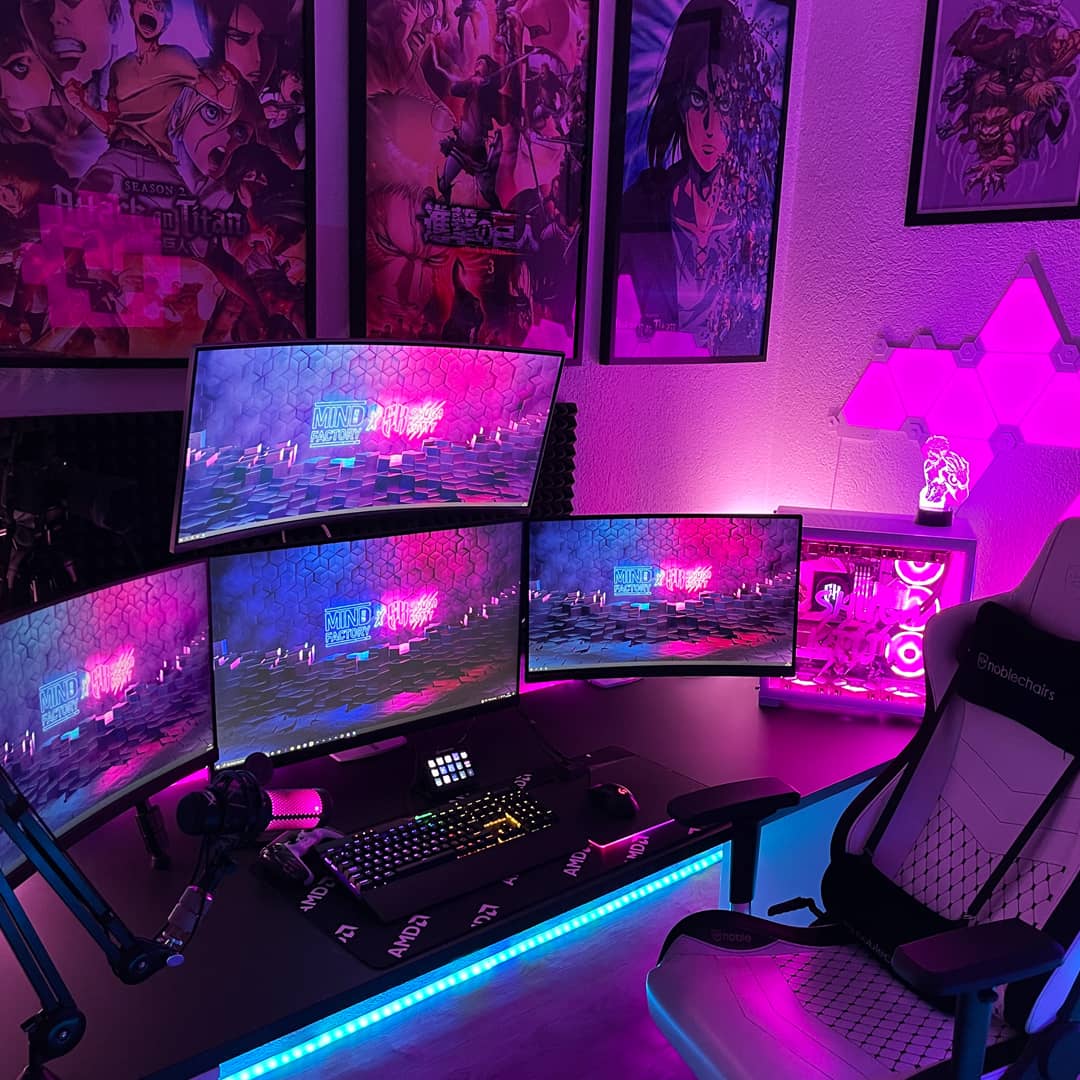 Here are some key features to look for:
4K Resolution: A 4K resolution (3840×2160 pixels) is necessary for gaming at 4K. This will provide the necessary pixel density to ensure crisp and detailed visuals.
High Refresh Rate: At least 120Hz or higher for smooth and fluid gameplay. Allow displaying more frames per second, resulting in a smoother and more responsive gaming experience.
Fast Response Time:1ms or less can help reduce motion blur and ghosting, which can improve the clarity of fast-moving images on your screen.
Low Input Lag: this is crucial for gaming, as it ensures that the monitor displays your inputs as quickly as possible. A monitor with an input lag of 10ms or less is a must-have
HDR Support: enhance the color and contrast of games, providing a more immersive gaming experience. No need to explain more, of course!
G-Sync or FreeSync Support: Adaptive sync technologies like G-Sync (for Nvidia graphics cards) or FreeSync (for AMD graphics cards) can help eliminate screen tearing and stuttering, providing a smoother and more responsive gaming experience.
So, how about examples in this situation? Again, we won't disappoint you
Feature
LG

48GQ900-B

GIGABYTE

M32U

SAMSUNG

Odyssey Neo G7

Screen size

Recommend

48″
32″
32″
Panel type
OLED
SS IPS
VA
Check

price

amzn.to/3JteYLN
amzn.to/3yqUn4v
amzn.to/3ZAj22t
Refresh rate
options
120Hz
120hz/144Hz/160hz
165hz/170hz/240hz
165Hz/240hz
Response time
1ms (GTG)
1ms (MPRT)
1ms
Adaptive sync
G-SYNC Compatible, AMD FreeSync Premium
FreeSync Compatible
G-SYNC Compatible, AMD FreeSync Premium Pro
HDR
HDR10
VESA DisplayHDR 400
Quantum HDR 2000
Viewing angle
178°/178°
178°/178°
178°/178°
Color gamut
DCI-P3, sRGB
10-bit color, 90% DCI-P3, 123% sRGB
125% sRGB
Curvature
Not curved
Not curved
1000R
Connectivity
DisplayPort, HDMI, USB
DisplayPort, HDMI, USB, USB-C
DisplayPort, HDMI
Mounting type
VESA mountable
VESA mountable
VESA mountable
Special features
FPS Counter, Crosshair, Black Stabilizer, On Screen Control, Smart Energy Saving
KVM, OSD Sidekick, PiP /PbP, Dashboard, Black Equalizer, Game Assist, Auto Noise Cancellation, Ergonomic Design
Quantum
Top 7 best 4k Gaming Monitors for 2023
These monitors were named the best for 2023 because they have the latest technology and features to provide an excellent gaming experience. They all have a high refresh rate, all have HDR10 support plus a wide color gamut for stunning visuals, and fast response times for smooth gameplay. And they also have either G-Sync or FreeSync technology to prevent screen tearing and stuttering during gameplay.
ASUS ROG Swift PG32UQX
The ASUS ROG Swift PG32UQX is not just a 4K gaming monitor, it's a gateway to another world. As soon as you turn it on, you're transported to a realm of unparalleled clarity and vibrancy!
This 32-inch masterpiece boasts an impressive 4K resolution with a refresh rate of up to 144Hz and a 1 ms response time. It's also a powerhouse of performance when features NVIDIA G-Sync Ultimate technology, providing tear-free and stutter-free gaming with no stuttering or lag, along with HDR 1400 for stunningly vivid colors and contrast. Also has HDMI 2.1, DisplayPort 1.4, and two USB 3.0 ports for seamless integration with all gaming devices.
And we can't forget to mention the Mini LED backlighting, for the experience every moment of your favorite games in stunning detail, whether you're exploring a dark dungeon or soaring through the skies.
Where to buy
LG 27GN950-B
The 27" UHD (3840 x 2160) Nano IPS Display is stunning, providing sharp and vibrant images. The display features a 16:9 aspect ratio and a 178º viewing angle, making it easy to see from any position. The monitor is also HDR 600 certified, which means it can display a wide range of colors and offer great contrast.
The 1ms response time is excellent, and it ensures that fast-moving objects are displayed smoothly with minimal blurring. The good thing about the monitor: it features both NVIDIA G-SYNC Compatible and AMD FreeSync Premium Pro technology, allowing it to work seamlessly with both NVIDIA and AMD graphics cards. And with a tilt, height, and pivot adjustable stand that will allow you guys to adjust the monitor's height and even though it's nothing too new, we think it's a plus compared to others and especially useful for those who spend long hours of working in front of the PC, as it reduces eye strain and improves comfort.
While this LG UltraGear is an excellent 4K monitor overall, there still are a few potential cons. For example, the 27-inch display only. If you need a bigger screen, well, find another one! And Limited Connectivity Options can be a problem. If you want to connect multiple devices, it's too difficult since this one has only a USB Type-C with an HDMI cable, and the USB 3.0 Upstream Cable.
Where to buy
ViewSonic Elite XG320U
If you aren't happy with the 27″ LG 27GN950-B we mentioned above, then this ViewSonic ELITE XG320U 32″ screen size is perfect for gaming and provides an amazing balance between a large enough display for an immersive gaming experience and still a small enough size to fit on most desks
The monitor comes equipped with several special features such as height adjustment (which allows you to adjust the monitor's height to the preferred viewing level and avoid neck and eye strain), reducing screen tearing and input lag with the adaptive sync. Adjust the monitor's angle vertically for optimal viewing comfort with the tilt adjustment
Another feature like the swivel adjustment that can be easier to share the screen with others. You can do your own research with the blue light filter, adjustable stand, frameless design, built-in speakers, flicker-free technology, and of course High Dynamic Range (HDR). These features ensure a comfortable and customizable viewing experience with vibrant colors, excellent contrast, and sharp visuals.
The AMD FreeSync Premium Pro technology also ensures that the monitor provides low-latency gaming with smooth visuals and exceptional HDR. The PureXP motion blur reduction technology ensures ultra-smooth graphics, and the 99% sRGB and 99% Adobe coverage provide excellent color accuracy for digital and print work.
One of the cons of this monitor is the on-screen display (OSD). Frankly, it is not user-friendly and can be challenging to navigate. We also noted that the OSD buttons on the monitor's back are difficult to locate and use. And it may wobble when the desk is bumped, especially when you use a standing desk in the max height setting. If you are in this case, we recommended using an aftermarket monitor stand (you can get it on Facebook Marketplace to save some bucks) to ensure stability.
Where to buy
SAMSUNG Odyssey Neo G8
Samsung is a brand that's synonymous with high-quality displays, and the Odyssey Neo G8 32″ is always one of our favorites. The matte display is a very nice touch, as it reduces glare and makes it so easier for everyone to see the screen in bright lighting
The Neo G8 monitor has a blazing-fast refresh rate of 240Hz, boasts a 4K Ultra-High Definition (UHD) resolution, features Quantum HDR2000 technology, and supports both G-Sync and AMD FreeSync Premium Pro.
Some additional cons that our testers have found include the backlight bleed, limited HDR performance, color accuracy issues, the lack of adaptive overdrive, and fan noise. Some users have reported to us that the glitchy firmware causes issues such as flickering or black screens
Where to buy
Acer Predator XB323U
Acer Predator offers three different screen size options: 24.5, 27, and 32″.
For a debate between 27″ and 32″, you'll need to understand something. Firstly, it's worth noting that the level of pixel density becomes less noticeable on smaller displays, which makes the difference between 1440p and 4K resolution less significant on a 27″ screen. The 4K resolution is not recommended until you have a screen size of 32″ or larger due to the pixel density issue.
For gaming, of course, having a higher refresh rate of 144Hz is much preferable over 60Hz. Games are also more likely to run well at 1440p than at 4K, so we see here there's little point in spending extra money on a 4K monitor at 27″ when you will see fewer frames per second than with a 1440p monitor. That's why, the sweet spot for gaming right now is a 27″ 1440p 144Hz monitor.
The Acer Predator XB323U is built with a variety of features, similar to the Neo G8 or ViewSonic Elite. Having a WQHD (2560 x 1440) display with an aspect ratio of 16:9, a 170Hz refresh rate, and a response time of up to 0.5ms, also can't forget to mention the common VESA Certified DisplayHDR 600, the very 99% Adobe RGB coverage, and NVIDIA G-Sync compatibility. Good thing for gamers who love connections: it has 1 Display Port, 2 HDMI, and 4 USB 3.0 ports.
Some key features:
Quantum Dot Technology: Acer has integrated quantum dot technology into the Predator. It achieves a color difference of Delta E<1, which means that there is no noticeable difference between the colors on the screen and the original colors of the image.
An exceptional contrast and color accuracy with the VESA Certified DisplayHDR 400 certification
The Acer Predator XB323U has a peak brightness of 600 nits in HDR mode, which is higher than both the Neo G8 and the ViewSonic Elite
The refresh rate can be up to 270hz with the WUHD
About the cons, let's start with gaming. Unfortunately, it seems that the Acer Predator XB271HK monitor falls short when running 4K on a PS5. Despite boasting a maximum resolution of 3840 x 2160 and multiple inputs, including DisplayPort, HDMI 2.0, and USB 3.0, it appears that the monitor simply won't allow for a 2160p resolution to be set in the PS5 settings. This could be due to a number of reasons, but it's likely that the monitor's hardware simply isn't up to par with the PS5's demands. It's a frustrating issue to encounter, and unfortunately, there may not be an easy fix for it. If you're looking to enjoy 4K gaming on your PS5, you may need to consider investing in a different monitor altogether.
Where to buy
Dell S2722QC
The Dell S2722QC is a golden budget 4K gaming monitor that comes with both functionality and style. With a three-sided ultrathin bezel design, you get more screen real estate with less distraction on this 27-inch 4K monitor. It boasts a 178°/178° viewing angle (L/R) (CR>=10), a brightness of 350 nits, and an aspect ratio of 16:9. The monitor's USB-C connectivity enables easy charging and connection to your laptop, reducing clutter on your desktop while transmitting power, video, audio, and data simultaneously.
The Dell S2722QC has a stunning new Platinum Silver finish and a subtle textured back. The height-adjustable stand is also very customizable, and easy to tilt, swivel, and pivot the monitor to your most optimal position. One more good thing, well, it's equipped with built-in dual 3W integrated speakers.
While the Dell S2722QC is primarily designed for office use, it still provides for true gamers at a low cost, truly an amazing budget monitor you can find in the market. The 60Hz refresh rate and an 8MS grey-to-grey response time (normal mode) are still a little bit good enough for playing 4K games up to 60 fps from the PS5 or Xbox Series X. But it doesn't support HDMI 2.1 bandwidth, so you'll need to spend more bucks on some thing like the Gigabyte M28U if you want to take full advantage of the consoles.
Where to buy
SAMSUNG UR59
The Samsung UR59 is a 32-inch curved 4K UHD monitor that delivers an immersive viewing experience. With 4 times more pixels than Full HD, it displays finer details and fits more content on the screen. The monitor supports a billion hues and has a 2500:1 contrast ratio, which produces deep blacks and accurate colors.
The 1500R screen curvature involves you more fully in the action, providing a realistic, lifelike viewing experience. Additionally, Samsung's UHD upscaling technology seamlessly upconverts SD, HD, and Full HD content to near 4K UHD-level picture quality.
The monitor also includes Game Mode, which optimizes image contrast in-game scenes for a competitive edge during gameplay. It also has a Picture-by-Picture (PBP) feature that allows you to connect two different devices and view input from both side-by-side simultaneously at their native resolution.
While the Samsung UR59C is not a high-end gaming monitor, it still offers a decent speed compared to other curved, 4K gaming monitors. In our testing, it posted a 22ms response time and a shorter 63ms input lag, compared to the MSI Optix MAG321CURV's 71ms input lag. The monitor is also affordable and one of the best budget 4K monitors available.
The 15000mm curve is noticeable and effective in upping productivity with multiple windows open. It didn't feel as extreme as it would on an ultrawide, but that also meant no distortion. Games looked tear-free and without apparent lag when we paired it with a GTX 1080 Ti, while the VA panel's high contrast of 2,648.4:1 out of the box made cut scenes feel like a movie and graphics more realistic.
Where to buy
To 4K or Not to 4K?
For larger displays above 32 inches, 4k becomes a requirement due to the fact that the pixel density of a display decreases as its size increases. With a larger screen, the pixels are spread out over a wider area, resulting in a lower pixel density, and as a result, the image may appear less sharp or even blurry.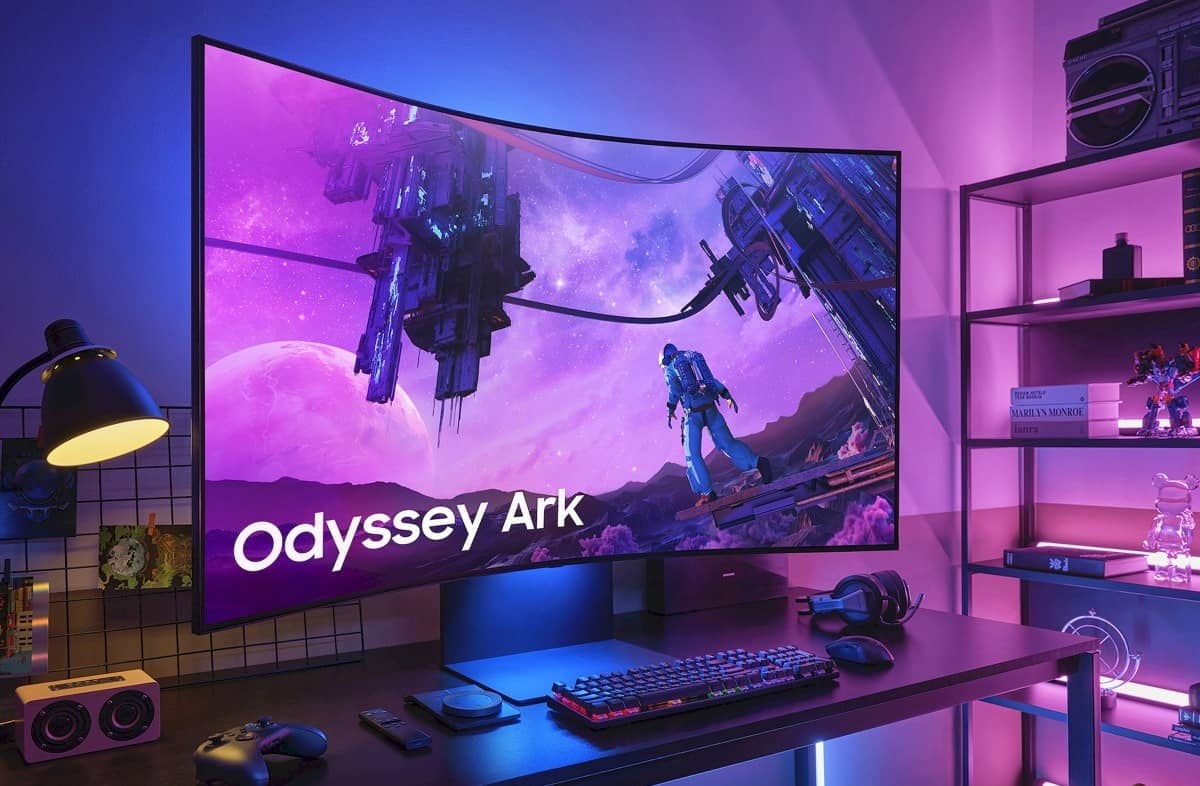 While a 4k monitor may not be worth the performance hit for monitors below 32 inches, once you get used to the higher pixel density, going back to 1080p monitors can be jarring.
And the cost is a crucial factor
Why are 4k gaming monitors so expensive? You'll get what you pay for, right?
Same thing with the 4K. A high refresh rate, low input lag, variable refresh rate (VRR) technology, and so much more features. These features require more advanced hardware and engineering to implement. This a simple way to explain why the manufacturing costs are increased from the beginning!
About the Monitor's Market Competition
The crazy expensive cost of 4K can be explained, but you'll need to understand the market first.
The smaller size of the monitors makes it difficult to install the technology physically. But the market is highly competitive with a multitude of brands vying for a small piece of the pie, making it less lucrative than the TV market.
Let's see the TV market, for example, has only three significant players like Sony, LG, and Samsung.
But the monitor market has a plethora of big-name brands such as Acer, Asus, LG, Samsung, Gigabyte, etc. And don't forget there are numerous minor and off-brands competing in the same space. Another challenge is the transition sizes of 30-40″, where they have to compete with actual TVs.
TV manufacturers use a simple trick to make larger TVs by merging multiple smaller panels at the end of the process. But this method cannot be used to make monitors as the smaller sizes won't sell as well as larger TVs.
Profit margins for the monitor market are low, making it challenging for newer brands to establish themselves in the market. People tend to focus on price competitiveness, making it difficult to sell monitors at a premium. Moreover, panel technology has not progressed much in recent years, and there are few innovations that can entice repeat sales. OLED panels could be a solution to the HDR problem as they don't require FALD, but they are not suitable for the monitor market. They suffer from burn-in issues and are not designed to handle monitor workloads, including static UI or constant high brightness.
It would be an excellent idea for LG to create OLED backlights for LCD monitors using older, cheaper OLED processes and only white OLEDs. This could be the solution to the small form factor HDR problem, but the cost of this technology is unknown. OLED is the logical solution to the HDR problem, but it is not yet ready for this market. LG could be the company to introduce this technology, but the cost would be a significant factor.
Overall, focus on finding a reputable brand with the features and size you need, while keeping the price in mind. Consider the advantages and disadvantages of different panel types and HDR technology, and be aware of the limitations of OLED for monitor use.