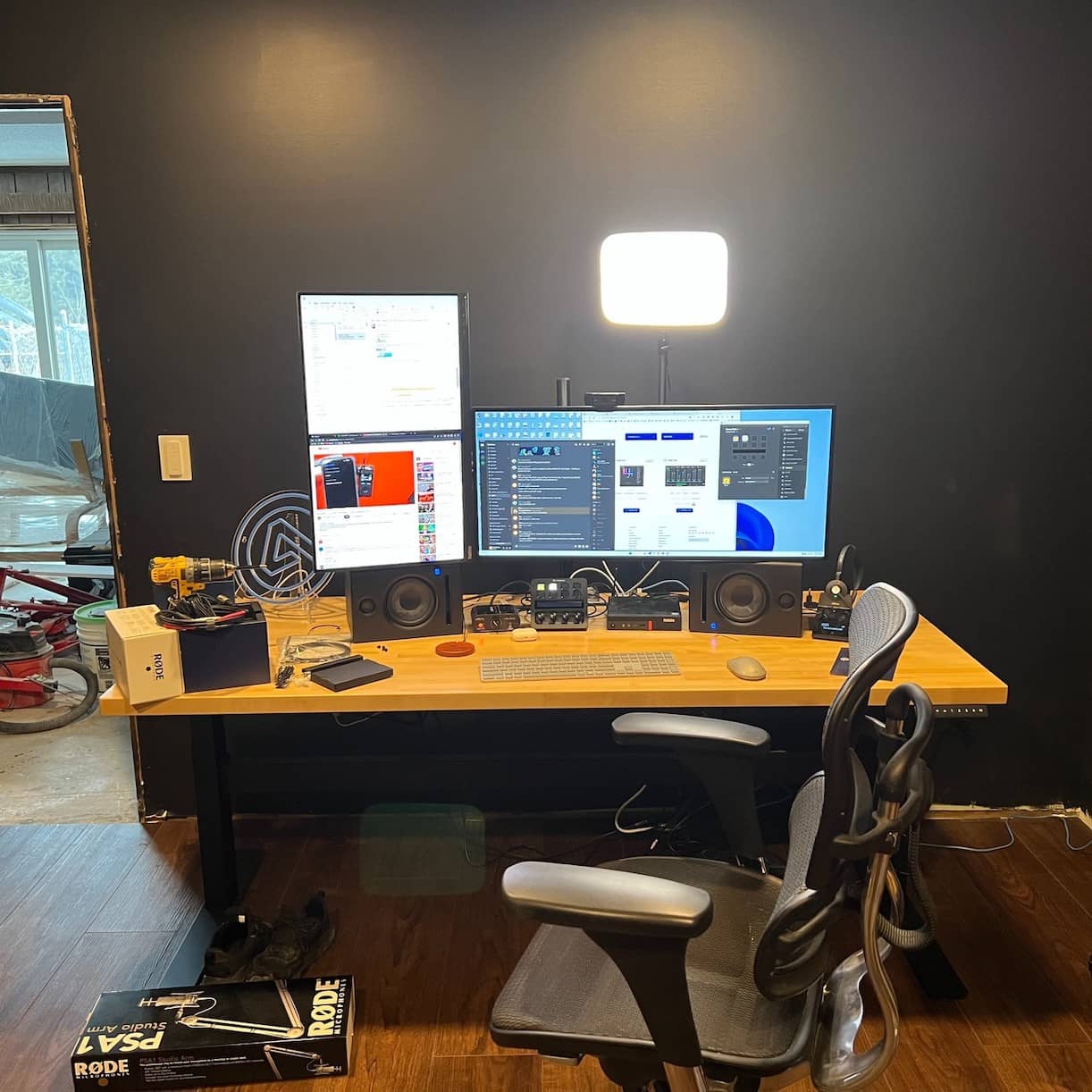 The ApexDesk and UPLIFT are two high-end standing desk brands in the market today. So to get a fair and better performance and overall comparison, we are pitting the special version – Apexdesk Elite Series 71" versus the 72×30" V2 Desk of UPLIFT.
These two brands maybe two of most people's go-to brands for standing desk solutions for WFH, online schooling, gaming, and everything that the pandemic may have pushed us through. 
So let's see which can be a more suitable option for you.
| | | |
| --- | --- | --- |
| Standing desk showdown | ApexDesk Elite Series 71" | UPLIFT V2 72" |
| Height range | 29″ to 49″ | 25.3″-50.9″ |
| Features | Motor form TA Nikoda electronic, 4 memory settings, Soft start and stop | Jiecang motor, Collision avoidance system, 1.57" travel speed/sec, 4 memory presets |
| Weight cavity | 225 lbs | 355 lbs |
| Warranty | 2 year | 15 years |
| Price starts at | Check | Check |
We chose the UPLIFT V2 because it is one of the more stable and has fewer wobbles from UPLIFT. If you have tried the UPLIFT Home Edition, you know how frustrating the wobbles can be.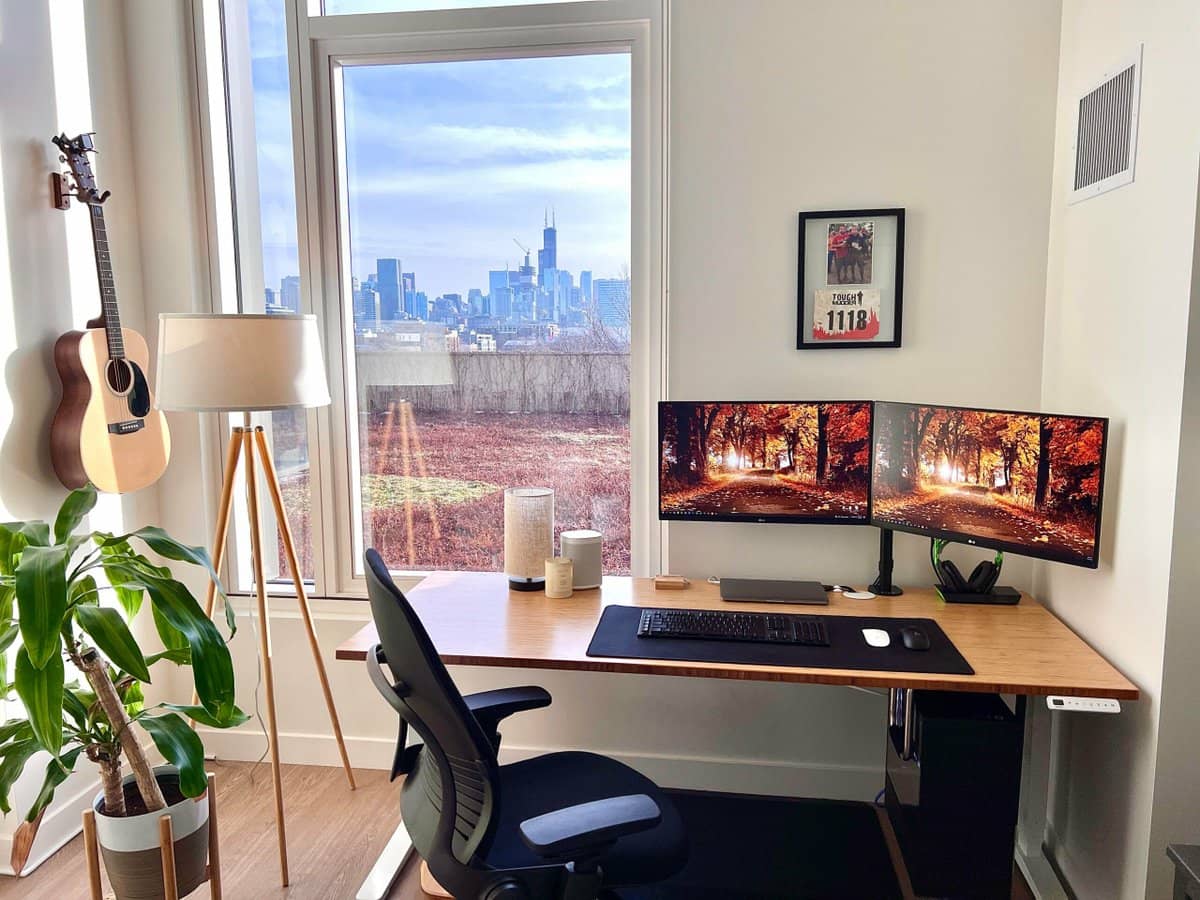 So opting for a V2 frame rids or significantly lessens that problem. Though this is not the most stable frame from the brand. The V2 commercial frame still is more solid because of the presence of the cross support. 
But opting for cross support will entail an additional 80 dollars. And we are not really fans of the cross support. For us, it makes a standing desk look less chic. One without a cross beam also makes up for a more clean and minimalist design. 
The V2 frame does have a wedge system that is used to connect the frame to the desktop. So this is something that other midrange standing desks lack. Thus, it makes the UPLIFT V2 more stable than its competition despite the lack of crossbar support. 
The ApexDesk Elite, on the other hand, does have strong frame legs. But the steel frame legs of the UPLIFT look more robust. And the Elite series does have more wobbles compared to the V2.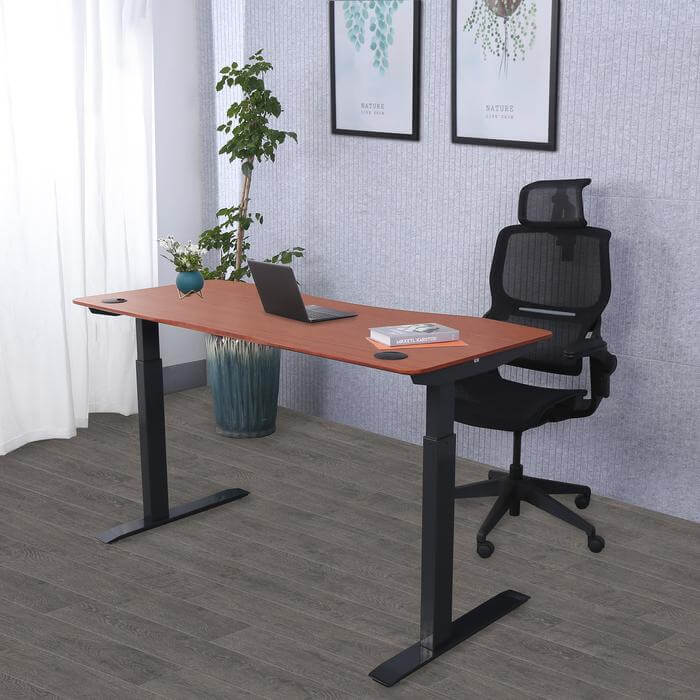 Though the foundation of the Elite Series desk looks promising because the legs are solid, the type of connection between the desktop and the frame makes it wobble. The brand used only two screws to tighten or secure the connection of the tabletop to the frame. And once you see just how thick these screws are, you'll understand where the wobbles came from. 
So maybe it's one way of cutting the cost because the ApexDesk Elite 71" desk is one of the more affordable units with this size of the desktop. 
Both have China made motors but one is cheaper than the other
One of the common denominators of the UPLIFT and ApexDesk is that both use a China-made motor. And this goes for all the units and frames of each brand. 
Even if UPLIFT looks clean and classy, a weak China-made motor is one of the things you wished were different. 
UPLIFT uses a Jiecang made motor while Apexdesk has a TA NIKODA motor, all made in China. But UPLIFT did something to assure its users that despite China-made motors, they can still put their trust in the brand's units. The brand offers a more substantial warranty for its motors at 5 years. And ApexDesk only offers a 2-year warranty.
And compared to Jiecang, TA NIKoda doesn't really give you a clear idea of how long they have been making motors for standing desks. Or how long have they been making them? So we cannot gauge their expertise. And though the brand has been around for several years, there is still no clear evidence of how long they have been engaged with standing desk motors.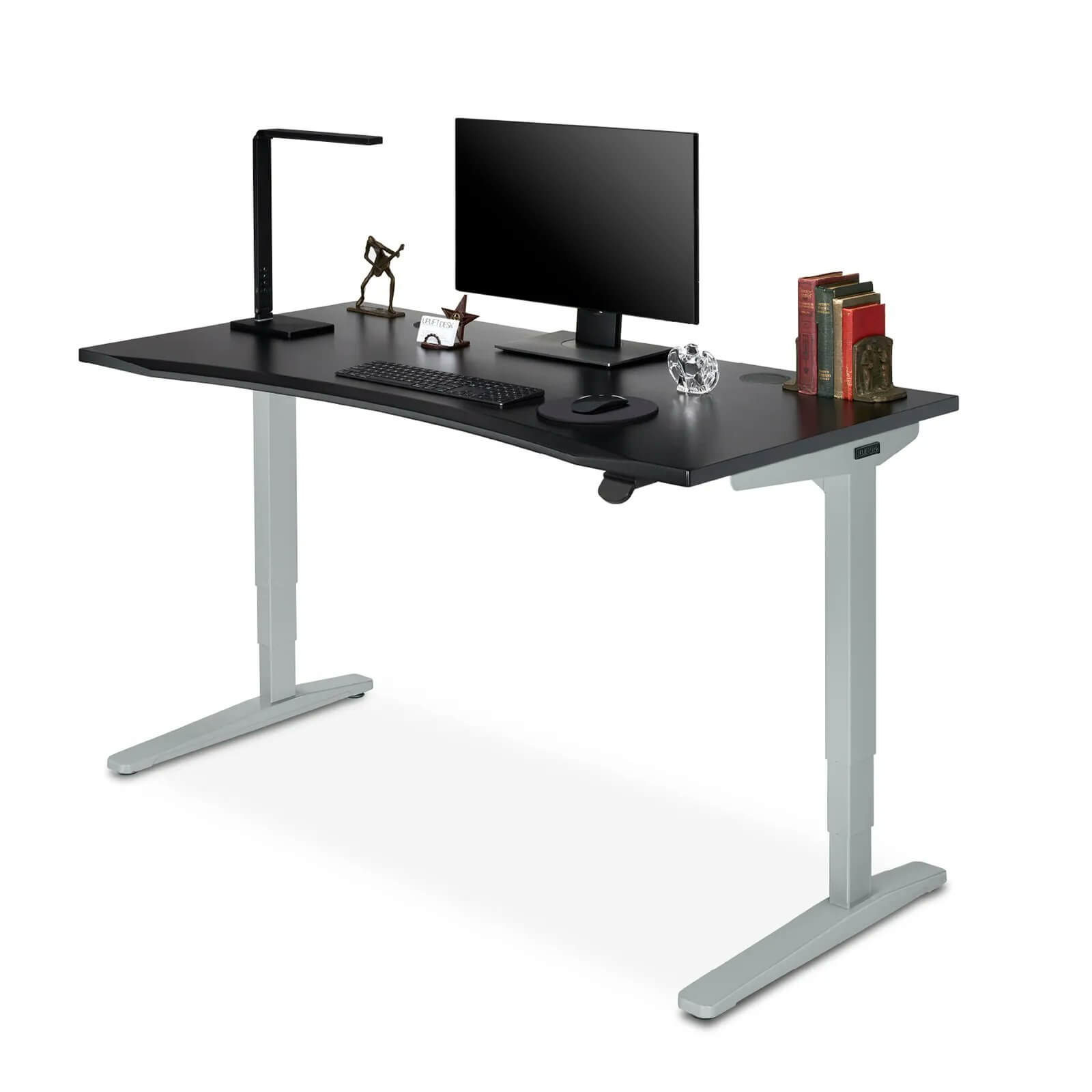 And we can say the opposite with Jiecang. Jiecang has been working with standing desk motors for several years. Even Fully Jarvis and other midrange standing desks also use a Jiecang motor. 
So you might not have full confidence in a brand that technically doesn't have a clear track record of things. And the stingier warranty may, of course, speak for itself.
And though ApexDesk does feature a soft start and soft stop button, the motor just tends to sleep. We meant it takes time for the motor to move after you have pushed the button. And uplift did have a nice responsiveness score. 
Both have spacious and wider working desks, but one is more ergonomic
One of the things that will draw you to buy the ApexDesk is the wide working space and the beveled edges. And as mentioned, it has one of the lowest-priced midrange standings that has a 71" tabletop.  The beveled edges make the desk more ergonomic too.
For the options, you also have a pretty decent palette. Though not as elaborate as that of an UPLIFT, but still decent.
And one thing we liked about the brand's tabletop is that it's a bit thick. But this can also be a problem when it comes to the setup. But for durability, we are going to vouch for the ApexDesk tabletop. It also offers a wood finish that looks like real wood at no added cost.
The UPLIFT, on the other hand, features a slightly thinner desk than what the Elite has. But the nice thing about Uplift is that it offers tons of tabletop options. If you want to go premium, you can find an area of interesting and gorgeous options, but that is if you're willing to shell out more moolah. 
But even so, their basic list of choices is still more compared to what ApexDesk offers. So they can offer more options for customization just as long as your budget is up to it. You can also choose a wider 80" desk at an added cost, the Elite desk's largest size is 70". So this is something to think about if you need a larger wrong area.
But, there's a but here. Keep on scrolling.
UPLIFT could have made the desk look more classy and cohesive with a different control panel
The basic control panel of UPLIFT is what ticked us off. Though it has the settings that you need, it just feels like a toy and it looks like a toy. Though you have the option to go for a more sleek and classy control panel or a paddle switch, that adds up to the cost. Remember, the more options for customization you tick, the higher the price goes. 
The V2 desk in itself has a great minimalist look. But the control panel can be an eyesore, it feels like it just does not belong to the desk. It may be the cheapest part of the desk. 
But it is quite responsive, and the desk transitions decently fast. But a well-thought-of and better-designed control panel that comes with the basic unit will make a lot of difference. Right now it's just Instagram-worthy.  
Why some would still choose the more wobbly ApexDesk Elite Series 
So the price here is given. But there are also other reasons why some may be enticed to buy an Elite Series desk instead of a V2 desk. 
And it boils down to the tabletop. The tabletop of the Elite series desk is quite thick and sturdy, and if you need a contoured edge, you don't need to pay extra as you would with any UPLIFT unit.  
If you will not use the desk at its max height, you may find the wobbles not that pronounced. But it's going to be more because of the desktop quality versus the cost.
But you have to be prepared for the setup. With one thick solid piece tabletop, expect things to be heavy. So make sure that your muscles are up for some lifting because you will definitely need to. Otherwise, ask for help. 
Why did we choose the Uplift V2?
Weight capacity wise, UPLIFT V2 takes the bacon home. The Elite series desk has quite a low-weight capacity for a large desk. So while you may be able to use a large space, you have to be careful about how much load you put on it.
For the height range, both units are head to head. But then again, with the significant wobble of the Elite desk, you really will not be able to use it comfortably at its max setting. While the V2 is not void of wobbles at max height, it is not as pronounced.
And though UPLIFT V2 costs are higher, we are favoring it over the ApexDesk. Especially if you are slightly taller, you will not be able to use the Elite series desk comfortably, the wobbles may drive you crazy. And we are indeed questioning ApexDesk's stinger warranty. 
A warranty of 3-5 years, for us, should be the average warranty of a motor of a midrange desk. A too-short warranty is a sort of telling your consumers that we are not confident if it will still work for a couple of years, so yes, we're offering a shorter warranty.
So UPLIFT will, in the long run, give more value to your money. Even If you have to spend more money upfront, you'll find it worth it.
Thus, we can say that UPLIFT can offer a better solution. Should the unit stall in less than 5 years you're still fully covered. Where after 2 years the desk shuts down, and you have to find the solution on your own. And that's a problem that warrants additional money. 
Related post: Standing desk Showdown: Fully Jarvis vs Uplift V2