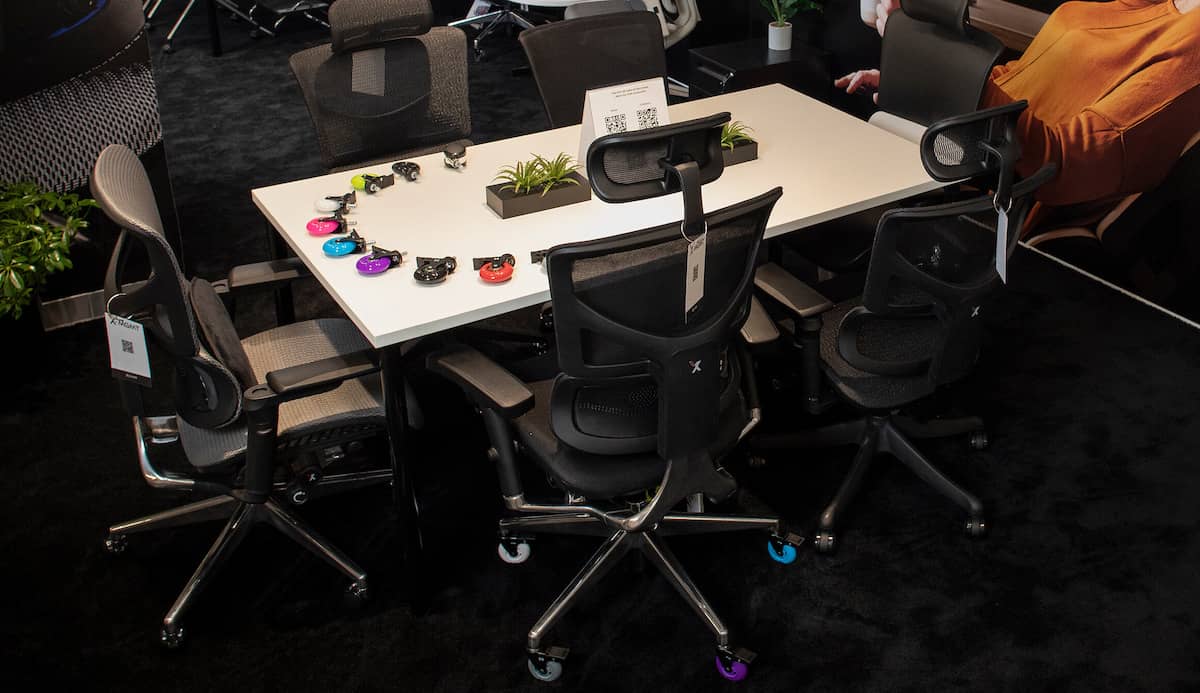 X-Chair vs Herman Miller? Let's hear our expert's advice: When to Buy it and When Not To?
X-chairs are coming in as the next best alternative to an Aeron, Fern or Embody. But is it really? 
If price is not an option, everyone would be going for a Herman Miller chair. But the steep price is just beyond reach for most. So let's see if X chairs can be a promising alternative.
Herman Miller Embody vs X Chair Ultimate Executive 
If we are to compare these two office chairs, we're looking at firm vs plush seating options. This is the first thing that you would notice if you sat in these chairs.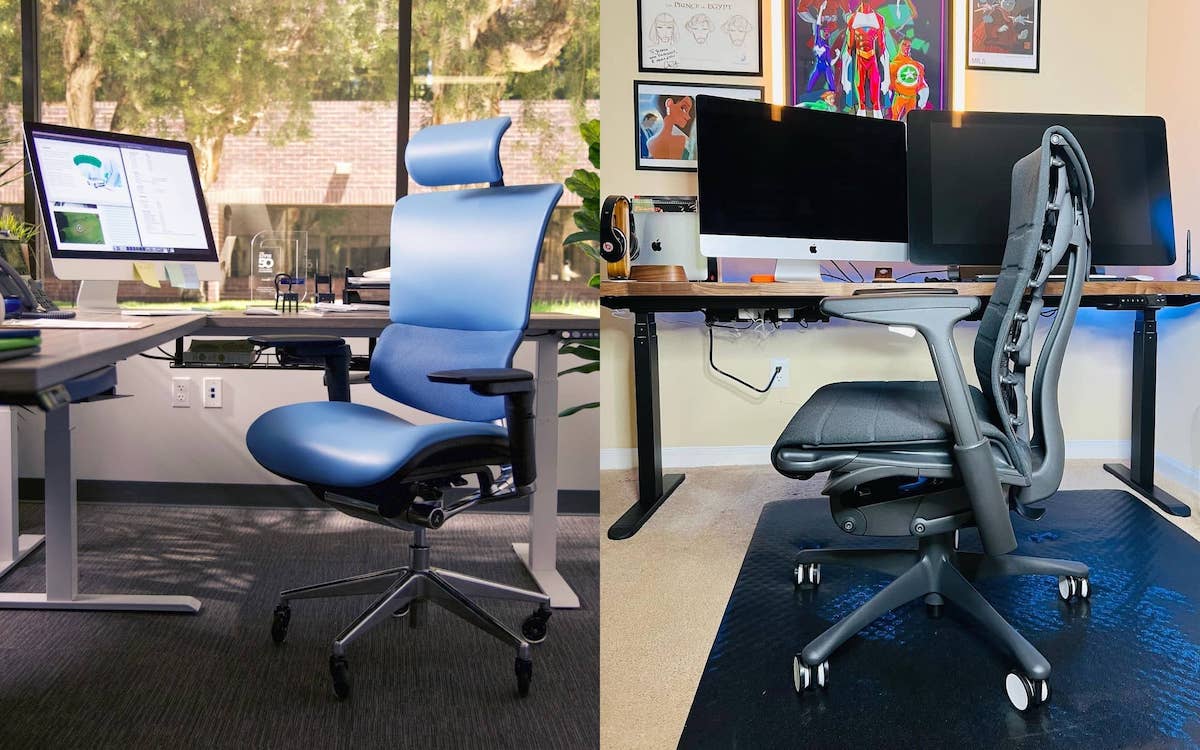 It's no secret that the Embody is one of the firmer supportive office chairs on the market. The pixelated lumbar support is not just an eye candy, it provides a very sublime support. 
The backrest material is very flexible and can go with the flow. The backrest also runs a bit narrow and this is primarily to help you correct your posture. When it comes to support, only a few chars come close to what the Embody can offer. It can surely support micro-movements. But with a firmer seat, even how flexible and supportive it is, some may still say no to this flexible and supportive chair. 
The Ultimate executive chair is quite the opposite. While the Embody runs a bit thinner and narrower, this X chair looks quite bulky, well, mention executive chair and this is to be expected. Not only that, when it comes to comfort, this X chair is very plush and offers a cushioned comfort, it's very different from how the Embody feels like. 
Though when it comes to support, this bulky chair also has some surprises up its sleeves. It has a Dynamic Variable Lumbar that also offers dreamy support for the back. It can also respond to movements. Though we find the Embody more supportive in terms of micro-movements, this X chair is not far behind. 
Also, the Ultimate executive X-chair is a cooler option. It has a cooling gel embedded in its cushion to keep you cool. 
So despite the bulky and thick appearance, it is rather airy and breathable. That can also make it a great gamers chair, especially if you still want a cushy chair but need more ergonomics and support. 
And when it comes to durability, the Embody still tops it. The X chair still has a stepper price.
X3 Chair vs Aeron showdown
This next comparison is rather fitting. We will compare two of the more popular seating options from the brand. We have the X3 on one corner and the Aeron on the other side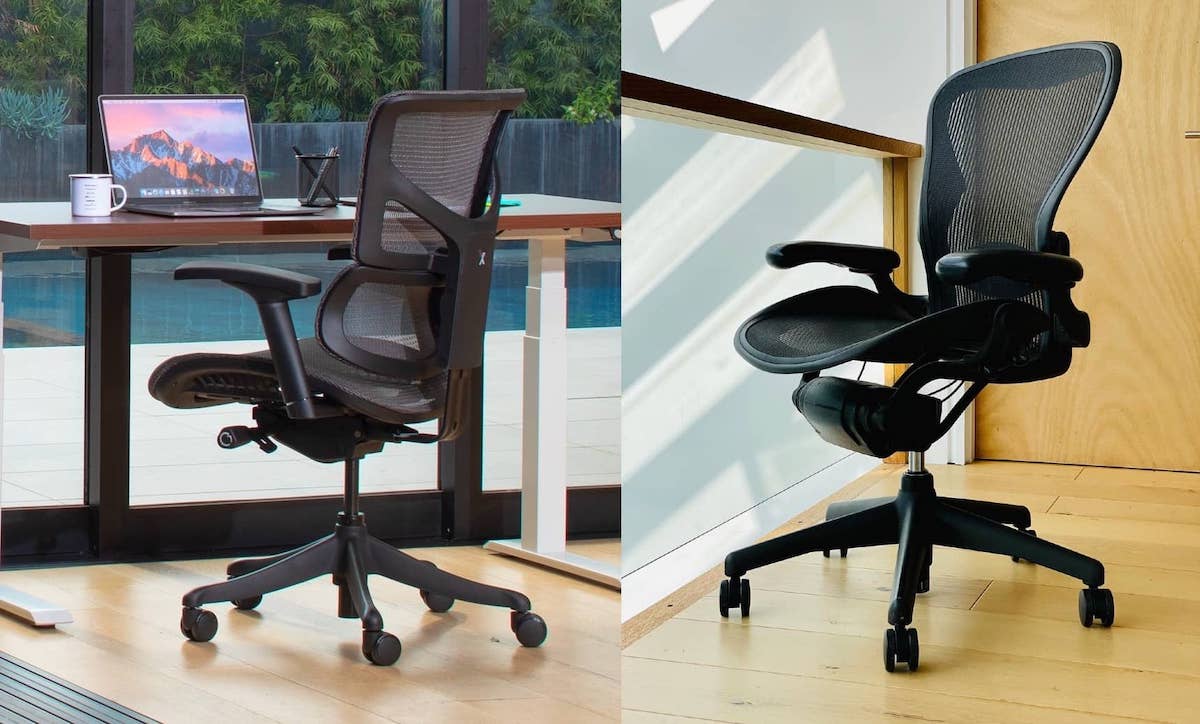 Both chairs are mesh and airy. They also offer tons of customization, but the Aeron runs at a higher price. When it comes to comfort, the more affordable X3 feels somewhat the same as the Aeron.
These two chairs offer great support for the back, but the X3 is a more pocket-friendly choice. Though when it comes to aesthetics, we still love how the Aeron looks.  
But when it comes to warranty, X chairs have a rather shorter coverage. And even if the X3 looks and feels substantially durable, the Aeron will still outlive this new kid on the block. 
Also, the mesh of the X chair feels more scratchy and firmer compared to an Aeonr. You can also feel the plastic frame more and can somewhat dig into the shoulders if you have a wider upper body. 
So if you have the moolah to spend and comfort is your priority, then by all means, the Aeron will still deliver better. 
Mirra 2 vs X Chair 4
The X3 and X4 are basically almost the same chairs, it's just that the X4 has a more posh upholstery, it's leather comfort. 
The Mirra 2 is another unique and breathtaking chair from Herman Miller. It has a rather unique construction that can adapt to small movements. And the aesthetics are one of the more perky ones you can find in the market.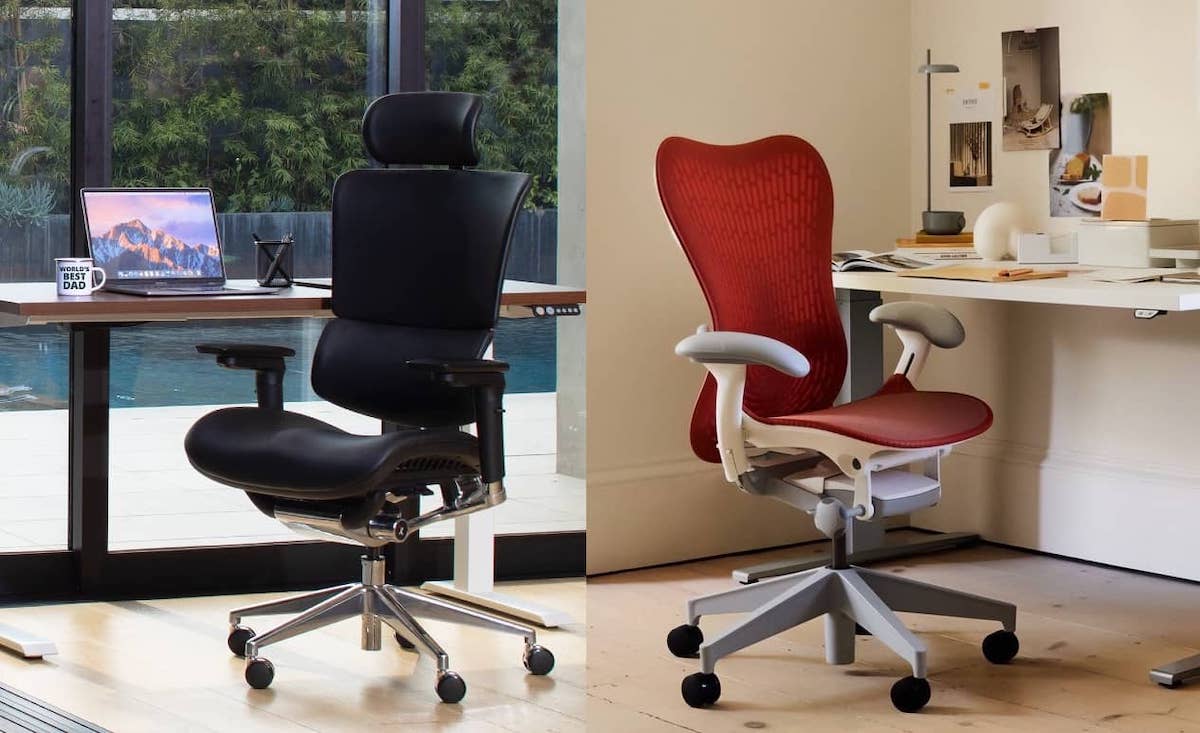 When it comes to comfort, the X4 is also a very supportive chair that can follow your every movement. And since it basically shares the same features as the X3, then this is a highly ergonomic chair that offers tons of customization options. The Mirra 2 may lack adjustable options, but it can support your every movement.
So the Mirra 2 will be better suited for those who don't want to fiddle through the options to find the perfect spot. You just sit down and let the chair do its job. But let us warn you, it's not for everybody. 
Despite having fewer knobs and levers, it is highly ergonomic too.
Aesthetic wise we still love the Mirra 2 more. It is also a more expensive option but you will also be able to tell that it has a sturdier and more flexible design.
When to Choose X-Chair over Herman Miller
The X chair isn't by any means not a cheaply constructed China-made chair. Compared to standard office chairs in the market, it is crafted with precision bearing multiple options. But you will also be easily able to tell the difference between an X chair and a Herman Miller, even if you try sitting on them blindfolded. There's just something about how sturdy and stable an Aeron or Embody chair feels. That would explain the steeper price tag too.
With the X chairs, you get a highly ergonomic office chair that offers great back support. It has tons of options for customization. These chairs are not necessarily cheap, they are priced almost the same as other high-end chairs, it's just that it is more affordable than Herman Miller's. But when it comes to building and construction quality, it feels like a mid-range chair. The opinions for customization perhaps account for the price.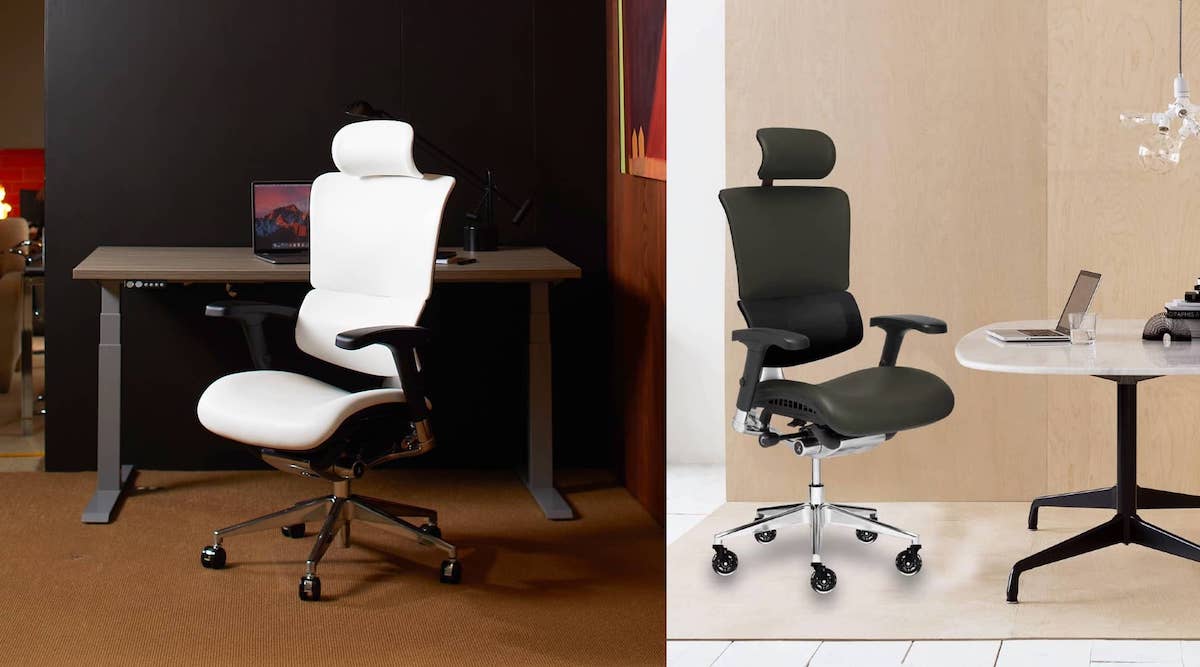 Thus, X chairs are perfect for those who cannot afford a Herman Miller chair yet. But you will be lacking the flexible support Herman Miller chairs are known for. X Chairs are also somewhat firmer, the mesh material is of a different material. Well except if you get the padded executive chair then it's going to be a different story. But mesh to mesh, X chairs are less flexible and feel firmer.  
Herman Miller uses more high-end materials and you will be able to tell the difference. So you will not feel as comfortable and sublime in an X chair. But super wise, it will suffice. 
When to buy the X chair? If your priority is ergonomics over aesthetics and durable construction, and if you can't wait to save up buy an Aeron or Embody. But if you want a chair that will perform well in all areas, it's still worth buying a Herman Miller office chair. It might take some time for you to save up on it, so you can also opt to shop for preloved ones.