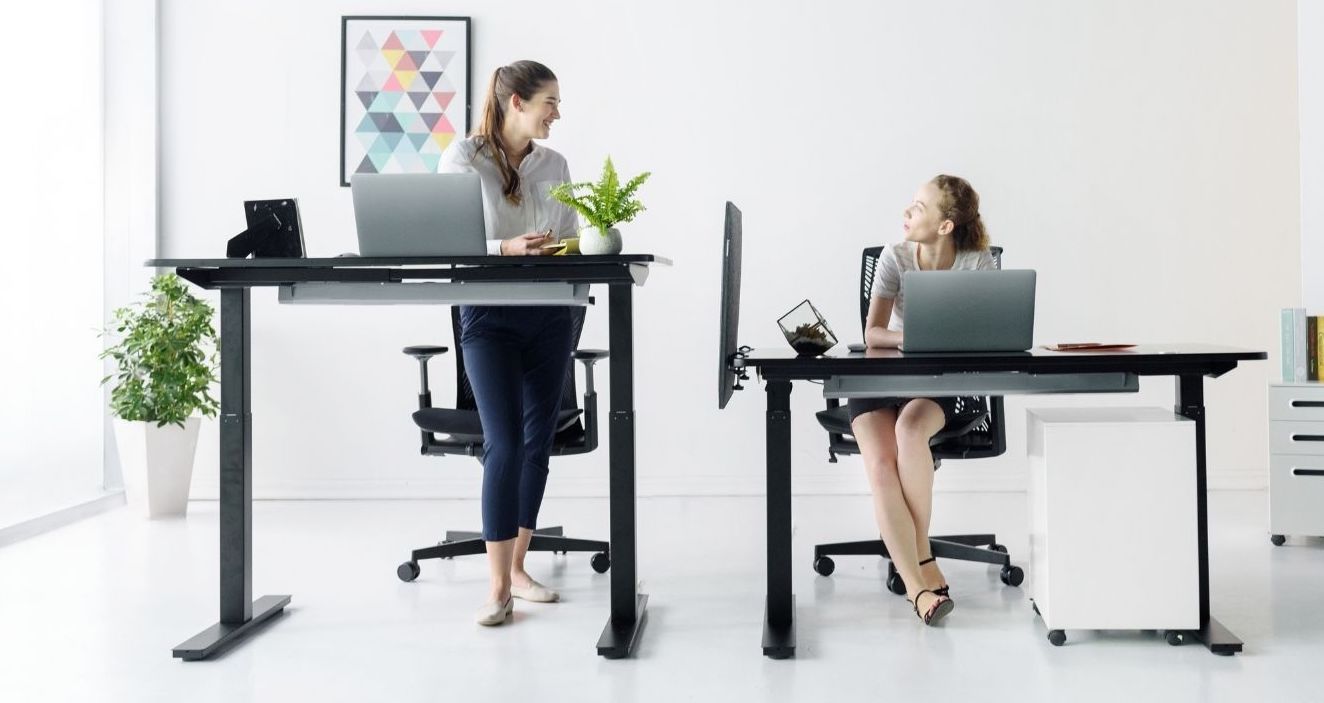 PrimeCables and VIVO standing desks are among two of the more popular eclectic standing desk brands in Canada. Primecables are made in Canada while VIVO desks are made in the United States. If you hover through the website of PrimeCables you can see that it's almost a one-stop-shop for all electronics, home theater needs, and an array of tools. Also, this brand is known for its budget-friendly prices.
On the other hand, VIVO desks manufacture an array of ergonomic solutions for both the home and the office. So in this article, we will be reviewing two of the more popular standing desk units from each brand. And at the end, we will be comparing these two brands side by side.
All about VIVO V103 Electric standing desk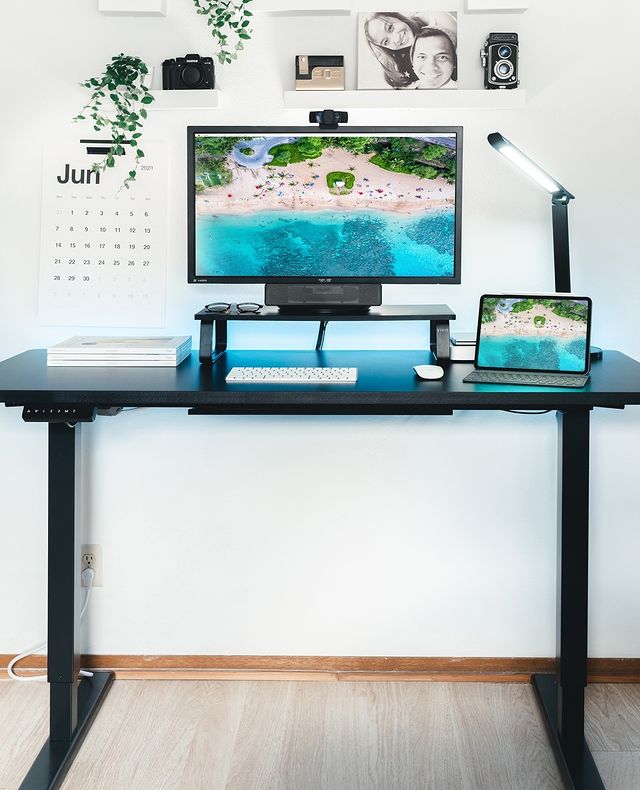 Even though this standing desk is made in the USA, it is known to be one of the least expensive electric standing desks in the market. Let's dabble on the features and performance of the VIVO 103 E and see if it's a "you get what you pay for" kind of situation.
Stability and height adjustment range
If you will find an affordable standing desk with a lower price, that's quite a gem. Unfortunately, that's not the case with the 103E. This standing desk has a height adjustment range from 25 inches to 49 inches. 
This height range can somehow accommodate those who are slightly taller. But due to instability and wobble issues, we will not advise you to use this if you are slightly taller.
The max height at which it's decently stable is 34 inches. By the time that it reaches 35-36 inches, it starts to wobble. Though it's not enough to make you stop working, it will shake momentarily. 
Now if you use it at the highest desk setting at 49 inches, it will shake like crazy. Thus, it can only be used at the max of 35 inches, which is okay for users with average height.
Construction and build quality
The entire build of this standing desk is quite solid. The feet, legs, and columns are made of steel. It even has a wedge system that makes it stable at 36 inches and below. Unfortunately, the wedge system and the solid construction are not enough to eliminate the wobble beyond 36 inches. 
One of our chief complaints when it comes to the legs and the columns is the excess grease and oil. It seems the brand didn't bother to wipe it down before sending it for shipment. The excess grease makes the entire desk look messy. And if you accidentally rubbed your white dress or pants against it, you'll not be too happy.
So you'll have to do a good wipe before using the desk. But still, a little bit of grease can come out from the columns afterward.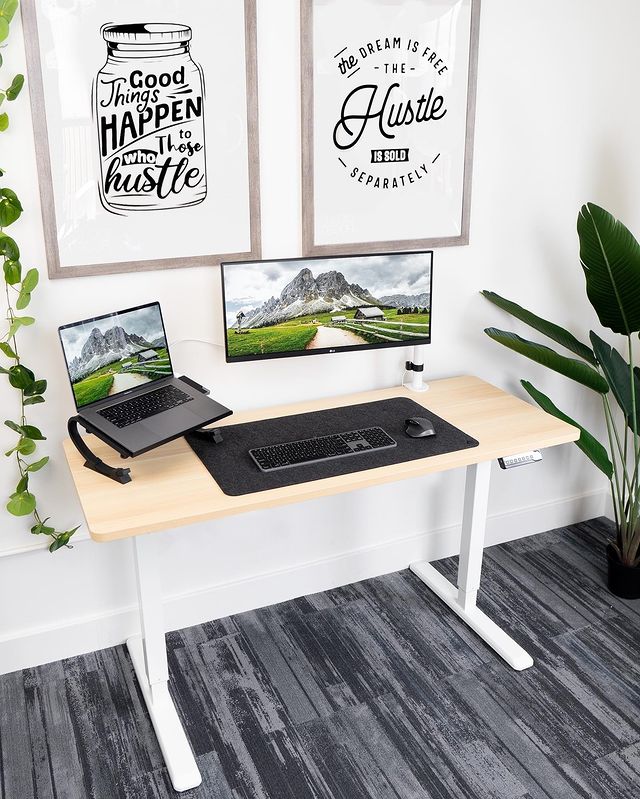 Warranty
VIVO desk offers just one year warranty for the electronic parts and the desktop. This is such a meager warranty and often does not serve a consumer well. So if the electronics and motor fail, you will have to deal with it on your own.
Weight capacity and transition speed
This VIVO desk can lift 220 lbs of weight. And the transition speed is 1.5 inches per second. Now, this is perhaps one of the things we liked about 103 E. The transition speed remained constant at all heights. Also, it is quite seamless and there is no significant noise. 
The anti-collision comes in really handy. We tried overloading the desk and it automatically shut itself off. 
Control panel
We didn't have any issues with the 3 programmable height settings. It is decently responsive and it did not stall. Though the overall look is not sleek and it kind of looks boxed up and bulky. But it does the job quite well.
All about Primecables stand up desk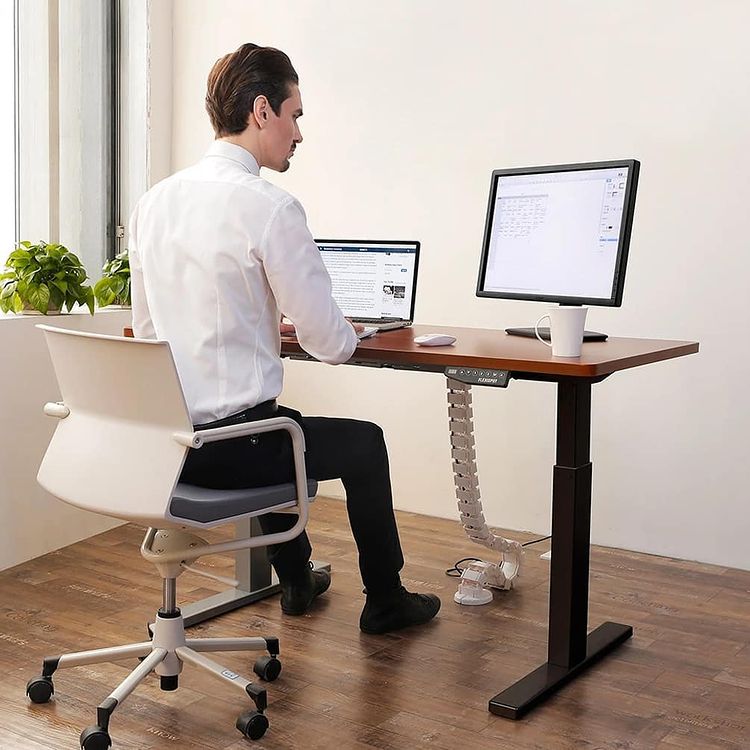 The dual-motor electric standing desk with a black wooden top is the only offering of PrimeCables that comes with a tabletop. Though there are other 2 desks they make use of a more gaming type of frame. The brand also offers several options of desktop frames, they are actually more known for just the frame rather. (Click here to see the greatest price of the frame only)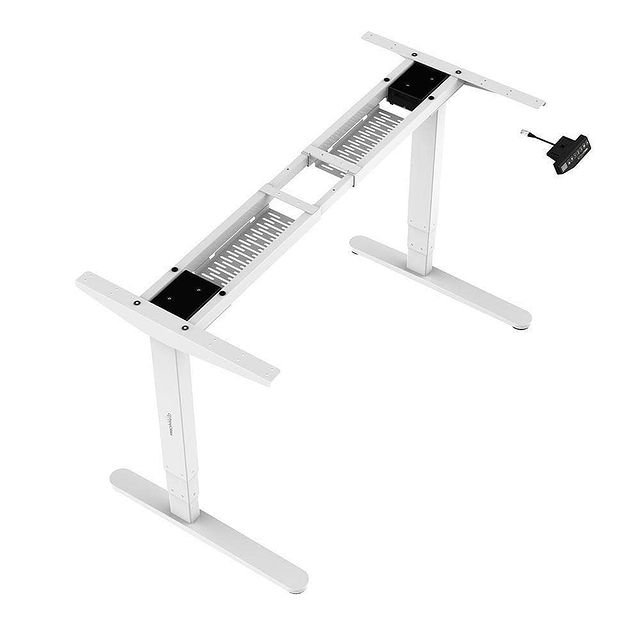 Stability and height range adjustment
PrimeCables has a height adjustment range of 25 to 47 inches. So it's 2 inches short of VIVO's max height range. But in terms of stability, it's stable at all heights, even at standing height. 
The max height will also work for those who stand near 6 feet, but might not be enough for those who stand 6 feet above.
Construction and build
This standing desk is quite heavy and has a heft to it. You may need to ask for help in carrying it inside your house. 
It seems that it can last longer. The overall look and feel are durable and rock solid. And compared to the VIVO desk, there is no excess grease that came out of the columns and legs.
Control panel and motor
The control panel features an up and down button and 3 memory presets. It also automatically shuts off when not in use. Also, you have to press and hold the M button for a few seconds before the deks can start to transition.
This feature is very handy if you have kids in your house. They won't be able to figure out how to hover through the desk. So this is one nice safety feature.
Also, you can see the current height setting on the LCD screen. So pretty much it has all the basic components that you might be looking for in a control panel. Perhaps even more.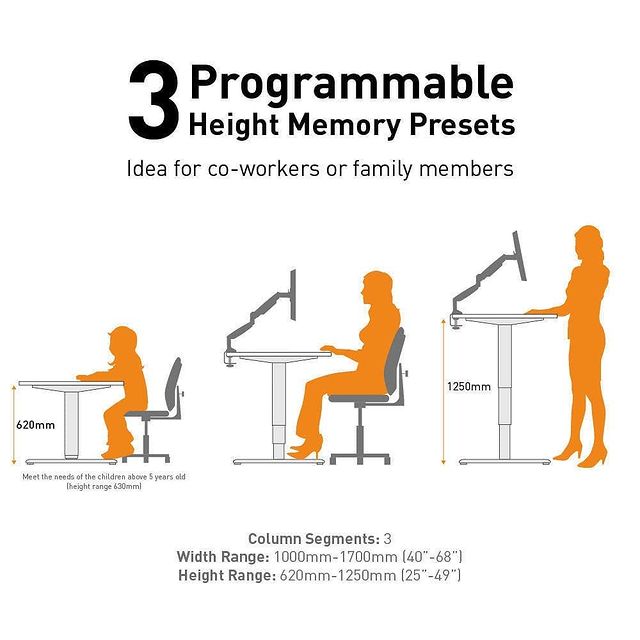 You'll also be able to see a T button on the control panel, this is the timer. So in case you've been sitting down for too long, you can set a timer when you want to remind yourself that it's time to move your butt. So it comes in handy for those who are trying to embark on a healthier lifestyle.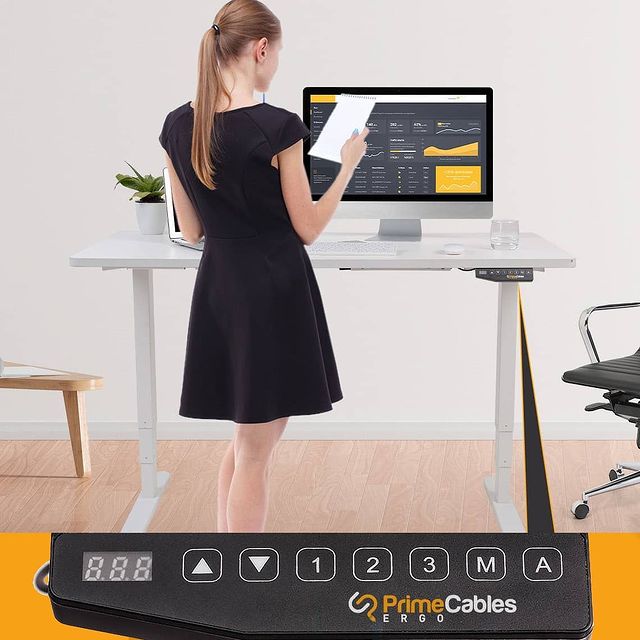 But as far as a transition goes, it's not that desirable. Sometimes it tends to stop or stall. And sometimes the legs will not go up to your desired presets. So there is some motor failure going on. This seems to happen if you increase the height of the desk. But there aren't any such issues when you are lowering the desk.
The only consolation regarding the transition speed is that it can be pretty fast and quiet if it doesn't stall.
Weight capacity
The total weight capacity of the PrimeCables is around 154 lbs. It may not suffice for an elaborate setup considered that it's more of a midrange desk. But what we love about it is that it is stable even if you have maximized the weight capacity of the desk.
Extras
Now, this particular sit-stand desk comes with other nifty features that other affordable standing desks would not have. It has 3 × 2.4 A USBs that can simultaneously charge up to 3 devices at full speed. So you can charge your laptop, your iPhone, and IPAD all at the same time.
Apart from that, it also has a cable management tray. So this unit really makes up for a clutter-free workspace. 
Overall
The VIVO and the Primecables can be purchased with a desktop or with the desk frame only. The PrimeCables did have more advantages over VIVO desks. The desk frame of PrimeCables has an adjustable width so it can fit more tabletop sizes and designs. Moreover, we were put off by the excess grease on the frames and columns of the VIVO desk. It just makes up a rather messy and icky working desk.

Stability-wise, it's still a win for the PrimeCables. Though the desk has a lower weight capacity than VIVO, a stable desk is more. And though VIVO has a higher height adjustment range, PrimeCables is stable at all heights.  
The VIVO desk can be used without causing a nuisance at the midrange level. But sadly, you will not be able to use it comfortably past the 36-inch mark, it will get annoyingly wobbly.
Both desks have some extra features. The VIVO has a collision stop button while the Primecables has some sort of safety feature that will prevent your kids from fiddling through the height adjustment. But Primecables seems to have more going for it. And we have also reviewed several desks within the same range, but they lack USB cables. So you'll be getting more out of the PrimeCables standing desk.

In terms of price. They are almost in the same range. So the hat goes off to PrimeCables. Stability is very important when it comes to standing desks. Because how else will you be able to work comfortably if otherwise. It is one sturdy and stable desk
So there you have it. PrimeCables may be a less popular brand, especially if you are living outside Canada. But it sure fared better overall compared to the more popular VIVO standing desk.