Even if the world has started opening up, online shopping is here to stay. 
Why not? As long as you know what you're looking for, you can save a lot of time. And sometimes, there are online sales that you will not be able to see in the physical store.
Amazon has been a go-to online platform for almost anything. But you can also find your next standing desk at Wayfair. 
There are also lots of options. So how can you spot good deals and the most suitable standing desk for your home office?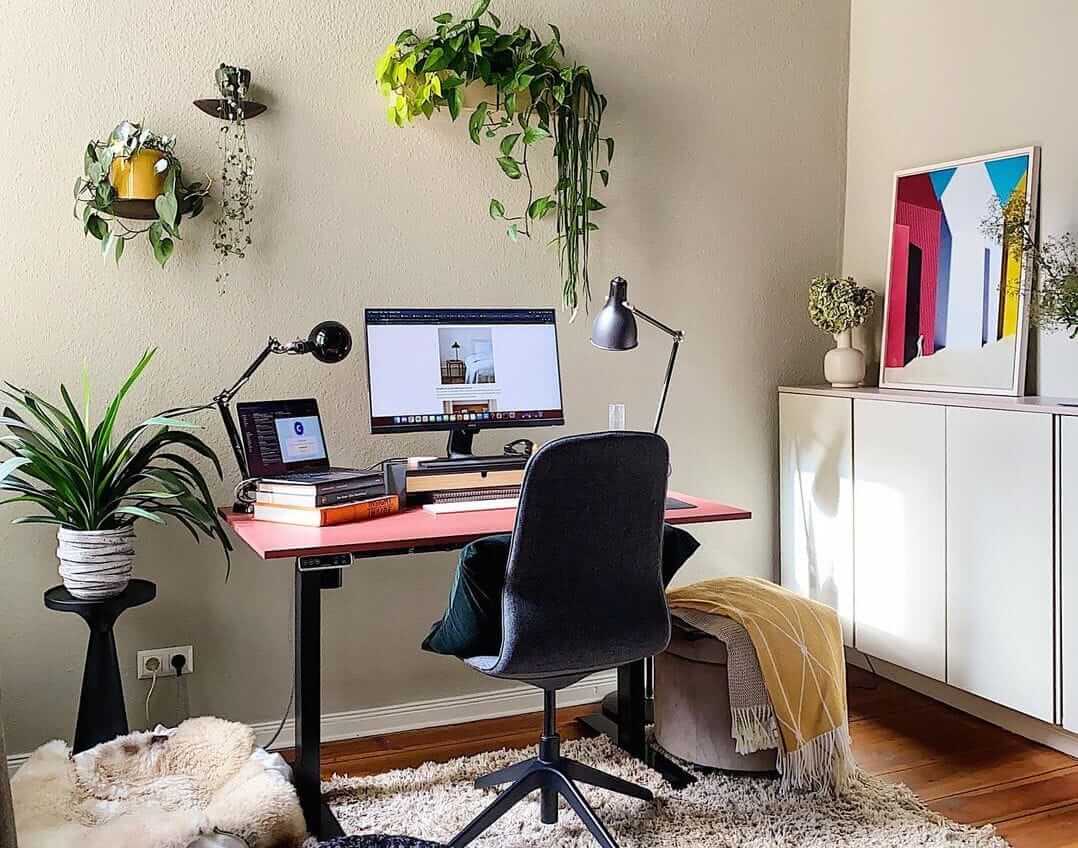 Measure the space available in your home office
Get this wrong and it can be a hassle. 
Even if you're buying from physical stores, you still have to get the proper measurements. It is imperative to know how large or how small the area is in your home office. You don't want to buy a desk that will engulf the entire room. 
If you have more dead spaces in corners, an L-shaped sit-stand desk can suit you better. And do not forget the space that the cabinets and shelf will occupy. 
Especially if you're just starting to put up your office, you could be buying all desks, cabinets, and paraphernalia all at the same time. So planning a layout before buying will help you get a better choice. 
Be familiar with the dimensions of a standard desk
If you have lots of options laid out in front of you, it can be a smorgasbord of delight. But it will also be challenging.
So knowing the standard or the basics will help. The standard size of a desk for home offices is around 48"- 72" in width, 24" to 36" in-depth, and 30" in height. And this is where you'll have it easier when you buy online, considering that they send you the item that you have specified.
When buying in physical stores, it's not always you'll have somebody helping you be certain of the measurements of a product. Sometimes, you might end up with nobody to assist you, or some of the staff might not be knowledgeable enough. 
And you must get the proper measurements since it has to match the available space in your office.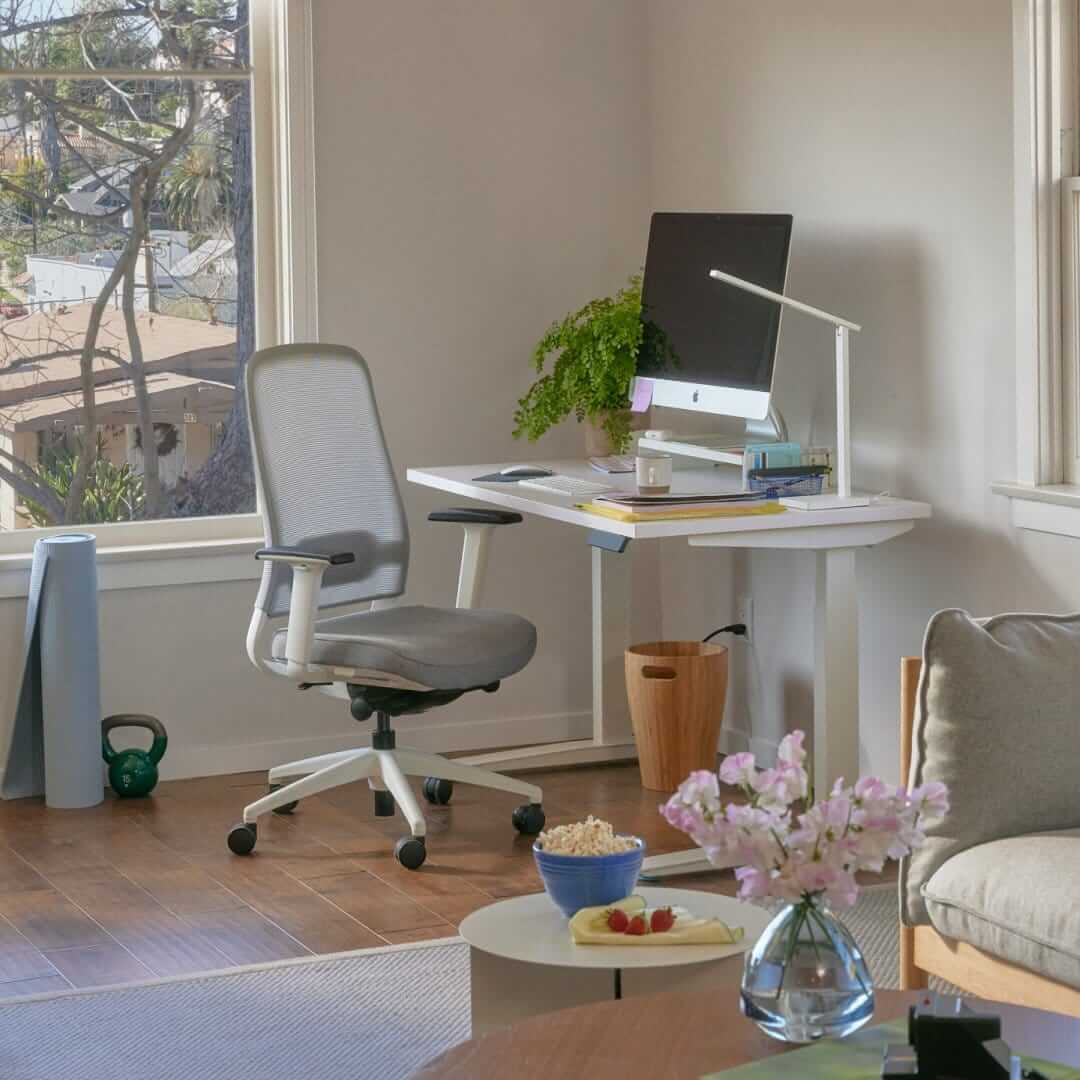 Types of a standing desk and their pros and cons
Do you want a hand crank desk or an electric one? You can find an array of both types of desks in Wayfair. So it will feel like being a kid in a candy store.
So knowing what you really need and want can help narrow down the choices. 
And once you know the dimensions of the desk that you need, the available space in your office, and the type of standing desk, you'll only be left choosing perhaps the color and the material for the tabletop. 
Also, you have to ensure that the desk can go high enough or low enough for you. And it's actually pretty convenient to get all the pertinent information. Everything Is laid out on the site. 
But though it will not necessarily tell you if the desk is good for a 5'8" person or someone who stands 6', the description will indicate how high and how low the desk can go. As such, you can refer to sites with standing desk height calculators. 
How much should you spend?
This is perhaps one of the primary controllers in buying standing desks, let alone anything in life. Your budget will be the prime mover when choosing between brands with the same features. But of course, do not just be blinded by cheap prices. 
One of the perks of online shopping is you get to see reviews from people who have purchased and tried the product. 
But also be careful before heeding their suggestions, because some online stores can sponsor accounts of people pretending to have bought the product. So you also have to do your due diligence. Scour the net and do a bit of research on the unit that you have your eyes on. 
Check out  Wayfair sales
When you're on a budget, Wayfair sales are so convenient. And even if you're not yet set to buy a new unit, you can be tempted. The sales are just too good to pass out on. 
Make the most out of the site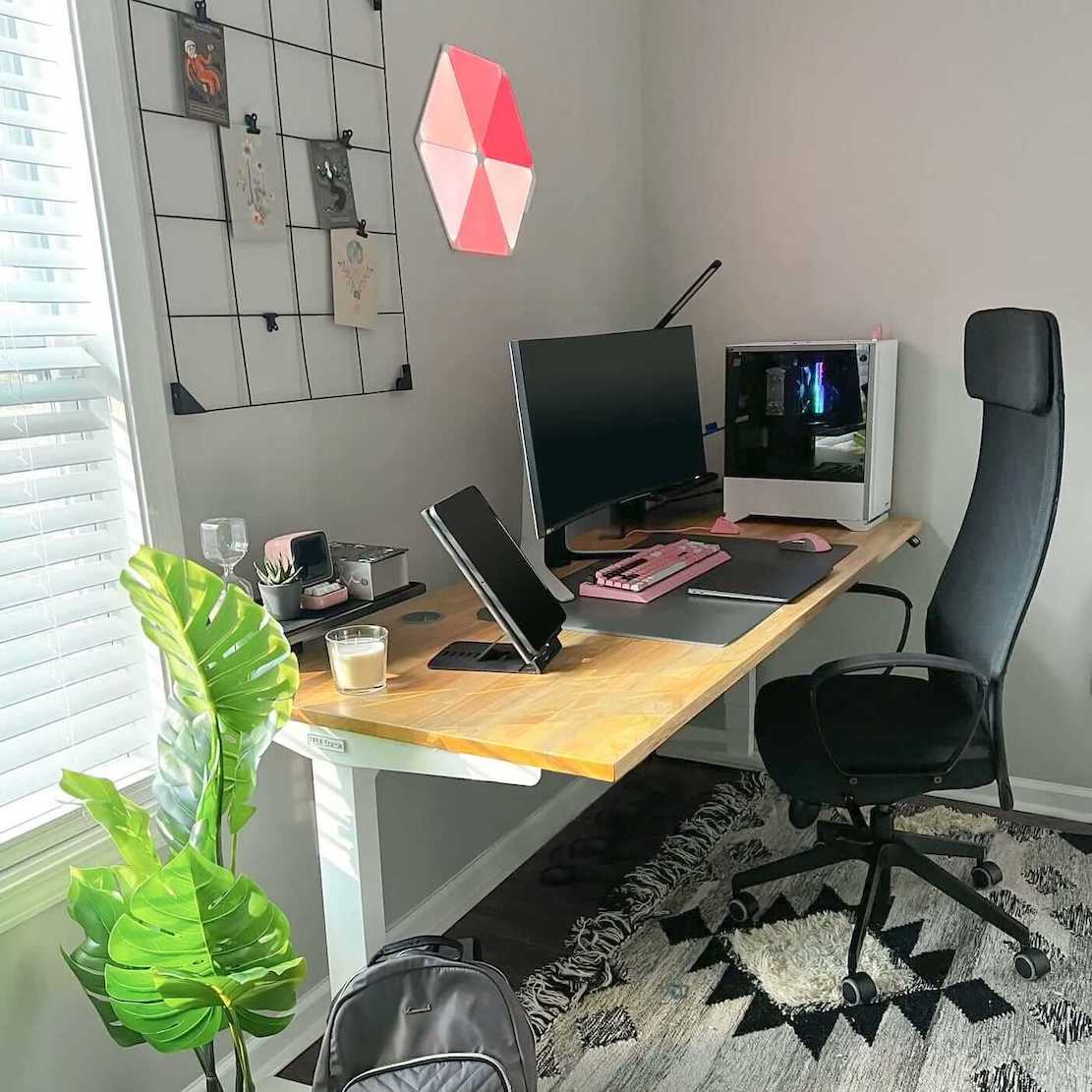 If you hover through Wayfair, you can see on the upper part of the website the categories of the items that the site offers. Simple click on furniture, and you will be taken to a page listing all types of furniture.
Click the desk and the website will show standing desk options, both manual and electric. You may also see traditional desks. 
To narrow down your choices, use the search panel located on the left-hand side of the page. 
And compared to Amazon, you'll be able to fine-tune your searches better with Wayfair. You can even choose the word species and recommended application of the units, so you'll not buy a home office desk if you will need it for commercial use. 
This feature will make your life easier and it will also help you make the best choice. You may also click on the items on sale and see if there is anything that fits your requirements.