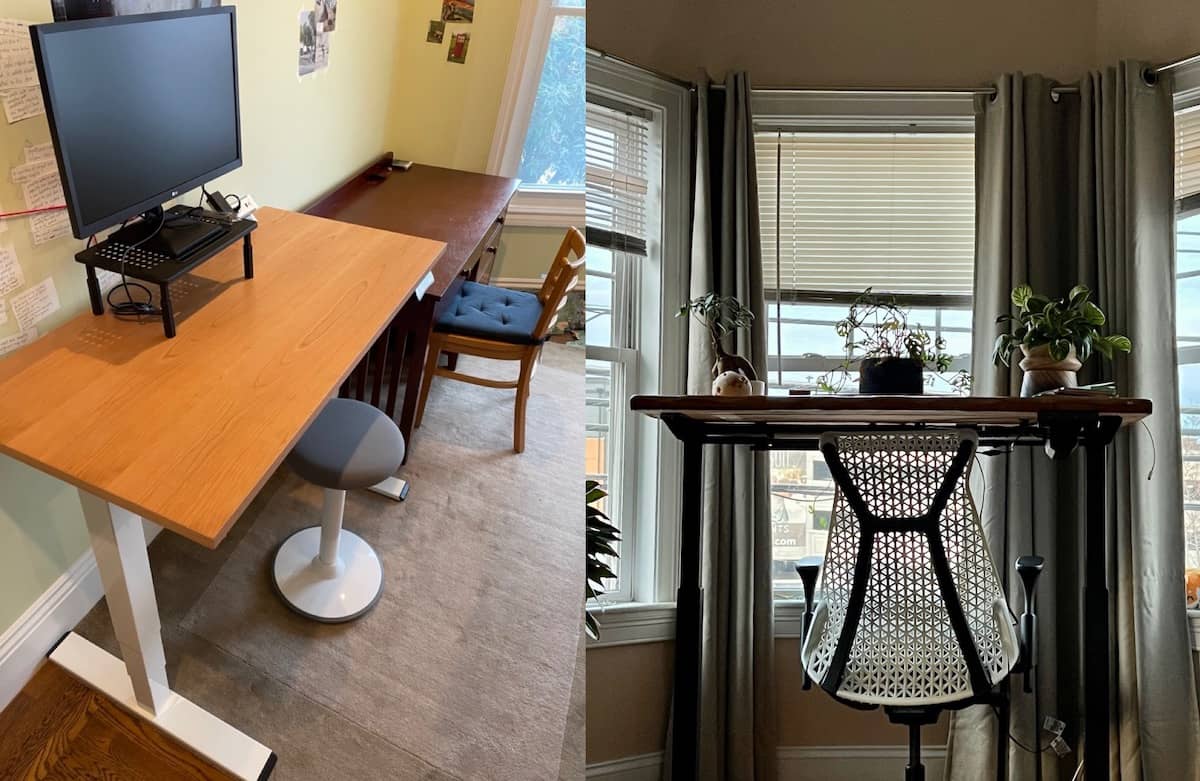 With a limited budget, for example, within $500, which standing desk brand makes you feel more comfortable completing a payment? Flexispot E5 or Monoprice V2, let's find out!
Our testers will scrutinize these contenders across crucial categories: height range, weight capacity, customer service, errors, and finally, the warranty. As we analyze each desk's capabilities and assess their promises, you'll gain insights into which one truly delivers on its budget-friendly claims.
First, take a look at the table with an overview
Specs
Flexispot

E5

Monoprice V2

Workstream™

Height Range

24.4″ – 50″

(3-stage)

24.4″ – 50″

(Standard)

25.2″ – 50.8″

(Tall Option)

27.2″ – 46.5″

(2-stage)

28.7″ – 48.4″

(Average Option)

Motor option
Dual motor
Single &

Dual motor

Frame Warranty
10 years
1 year
Max Weight Capacity
220 – 287 lbs
220 – 265 lbs
Frame's price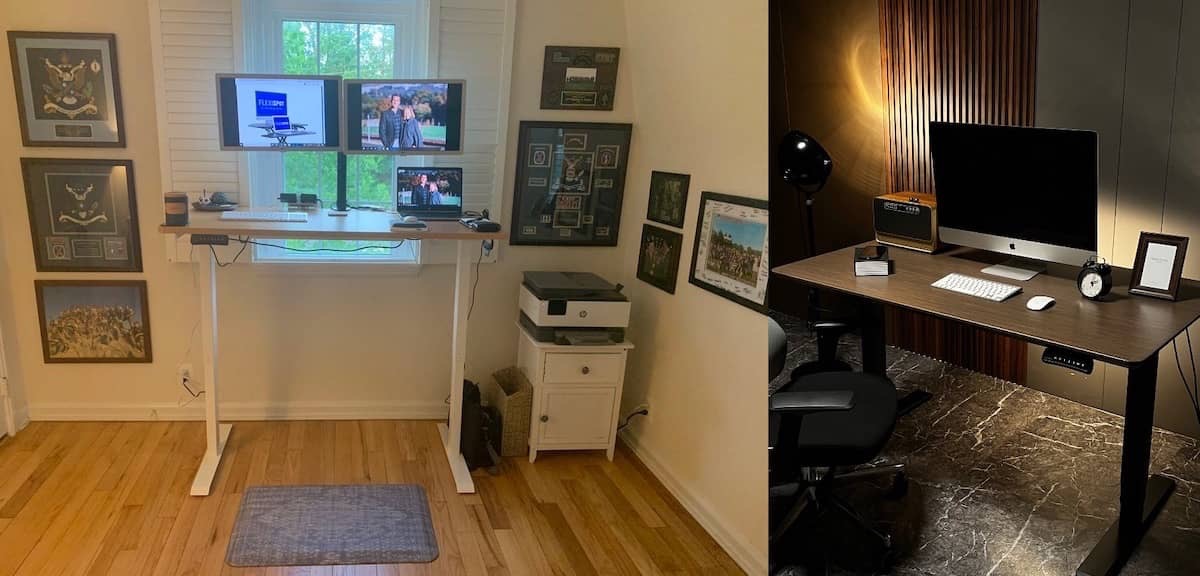 Define the most important factor for you
For your home office, which factor has the big impact?
If you are taller than 6'8″, then both products we mentioned above are not suitable. You need to spend more bucks to get a Flexispot E7 Pro Plus or other desks here: The 7 Best Standing Desks for Tall People above 6 feet with the max height setting at least 50″
What if you are so petite, under 4'9″??? You need at least a desk with the lowest height adjustment from 22-23″. Clearly, both Flexispot E5 and Monoprice V2 are not
Now you understand how height range adjustments have a big impact on your choices, don't you?
After testing 230+ standing desks, our experts believe that here are the most important factors for buying a sit-stand desk
Adjustability – if your height is average as most people, congratulations, you can spend under $300 for a quality option with any brand offering a long-term warranty
Warranty: At least 3 or ideal 5 years for the frame. We have to say, lots of cheap Chinese-made brands disappear after a short time of promotions, so what happens with their customers? What if some beautiful day, the controller is not working? They have to deal with it because no email support, no phone call response and no one answers their inbox!
Stability: Take a look at the picture below, what do you see?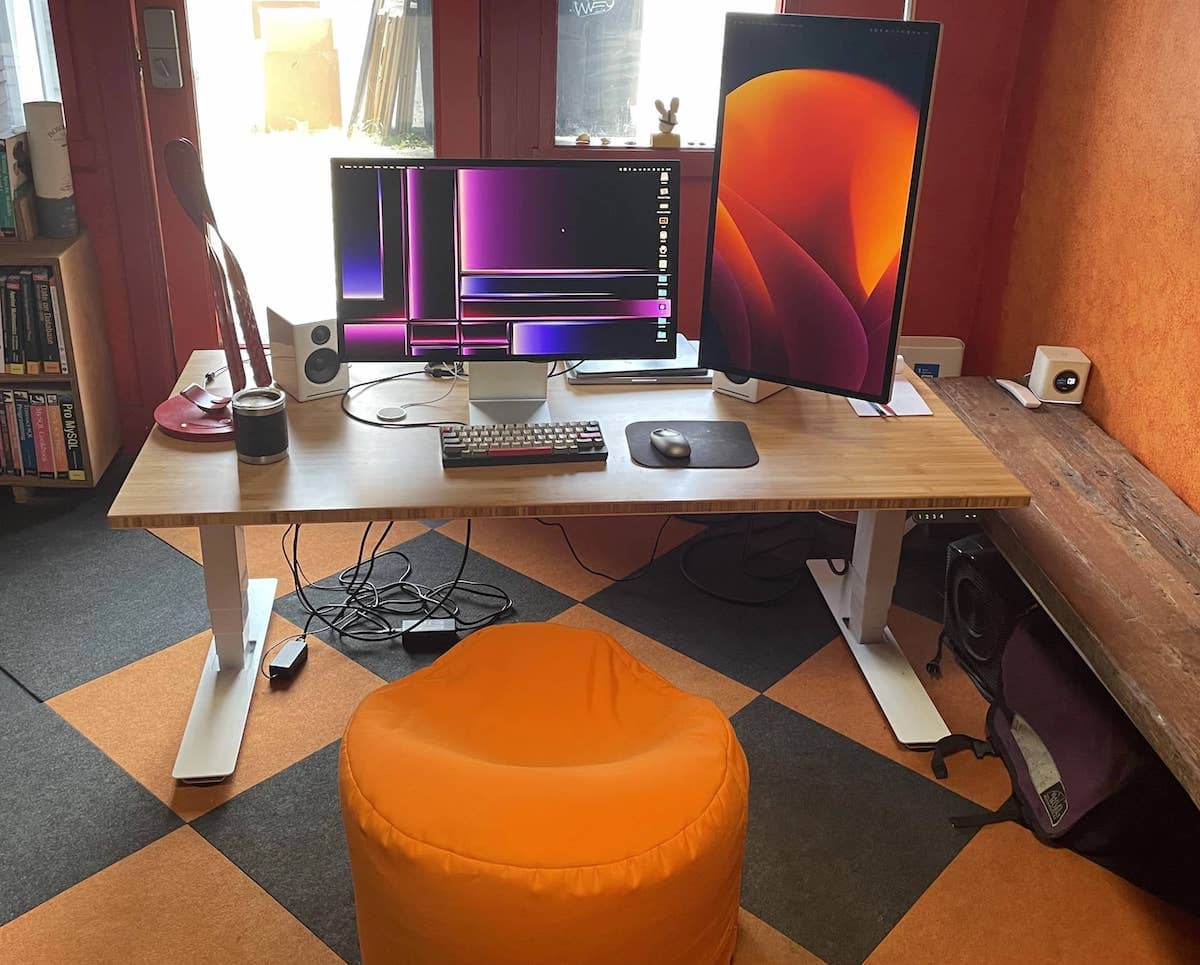 Only 2 screens and a few little accessories. The desk will work fine. What if we put a person on the table? Are you sure about the safety of PCs or not?
So a good desk needs 220 lbs+ of weight capacity. If you think you only put a Macbook Air on the table, nothing more, then ignore this factor. But other folks will think twice if some budget options have 176 lbs or even smaller
Price: At the end of the day, you don't want to break the wallet with $1k+ for a desk. At least for the first time buying a new thing. $500, for us, is totally fine.
Good people will buy high-end products, they do not want to do more research. Instead, focus on trusted brands and spend time on other activities.
Smart people will buy quality options, spend more time on research, spend a limited budget, and hope for the best
If you are smart, and you read this post until now, take a look at the table above again. You'll know the answer to the showdown!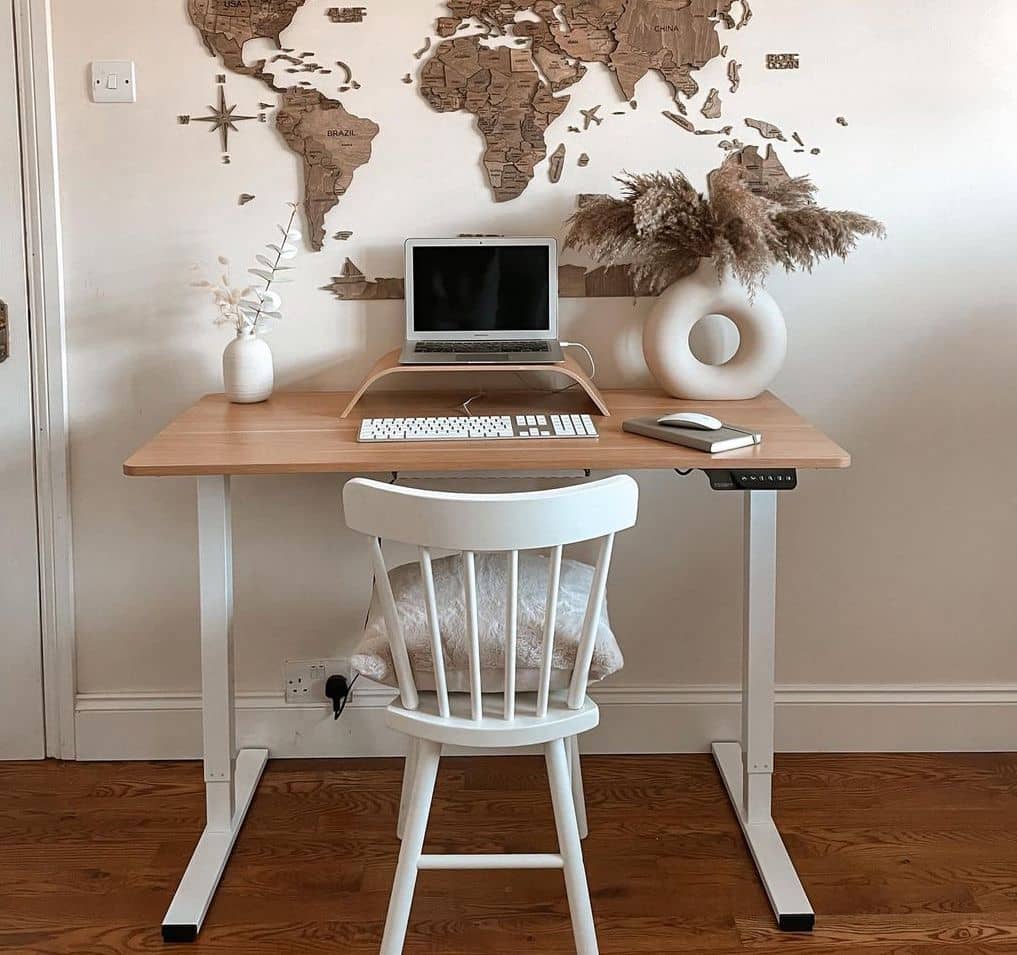 Flexispot E5 is the winner
Of course, we bet lots of people will agree with us. And here is why:
A longer warranty: 10 years for a reputable brand. You do not want a good product but one year later, the brand is no longer available.
A focused brand: Flexispot sells standing desks and other accessories. Monoprice sells lots of things and they don't have enough models for all people
Cheaper price: Compare the frame only, you can save more money to buy ergonomic chairs for long hours of sitting or a better monitor.
Customer support: Flexispot's marketing team members are active on social channels. At least you know where to cry when bad things happened to your desk.
One last thing, the V2 Workstream™ of Monoprice is not always available on their official website. At the moment of the post, it's out of stock!
What if you are too short?
As we say, if you are shorter than 4'9″, consider other options here: Top 5 best Standing Desks for Petite People with the lowest height range from 22″
How about the common errors
Both options are solid desks. But sometimes you still get common problems
With the Workstream standing desk, if it is not moving, and the controller is unresponsive. >>>> Perform a complete power down of the standing desk by disconnecting it from the power source. Leave it unplugged for a few minutes, then reconnect it and try using the controller again. This can sometimes resolve temporary glitches or errors. Or simply hold 10 seconds+ for the down button and see the result
The E5 of Flexispot: it is not easy to install for a newbie and sometimes you will get angry with the controller box. Again, contact their support, the easiest way!