When it comes to office chairs, there is no one size fits all for many chairs. Some people need chairs to accommodate their height a bit more than a standard chair might be able to offer. For example, many chairs are big and tall, only left to accommodate users that have a taller or wider frame by having a wider and deeper seat pan and taller chair backs.
Some petite chairs offer similar accommodations, but without the ergonomic benefits of full sized chairs. Smaller seat pans and shorter chair heights can make the petite chairs more comfortable for short people, but without the state of the art benefits everyone has come to know in the 21st century. Smaller users who may find a petite chair slightly uncomfortable have an option that is a full size chair, but thanks to its customization options, can accommodate user of all heights, even some of the shortest professionals in the business.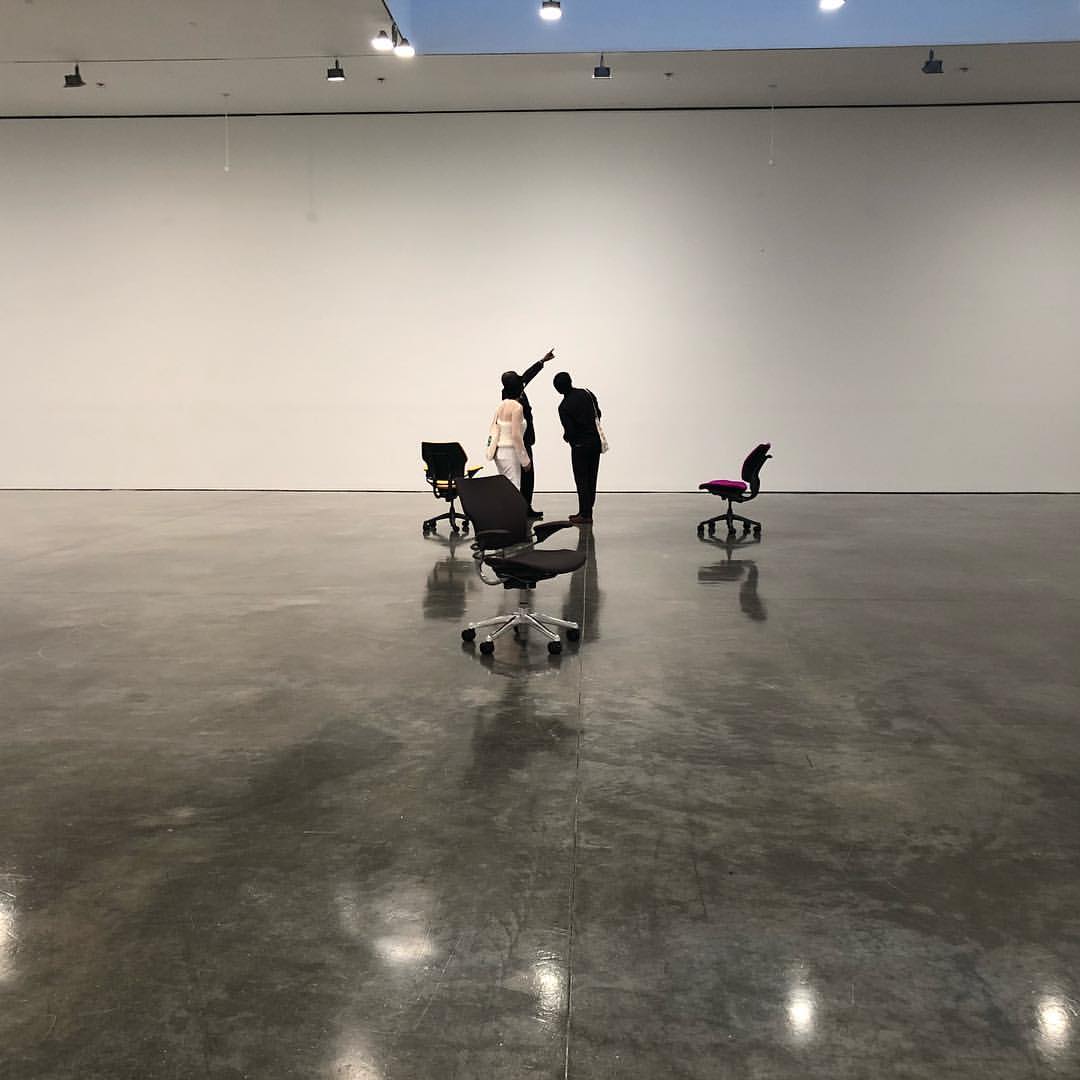 What is Important for Short People Buying an Office Chair
There is no set height that you have to be, however, its important to keep in mind your chair should fit you comfortably. This includes the seat height and the distance between where your knees bend and where the end of the chair is. It's best to have a little bit of space between the end of the chair seat and where your knees bend. Your feet should be able to touch the floor.
To give you an idea on measurements, the seat height for petite chairs usually range from 20-23″H. The back height for standard chairs can range anywhere from 21″H to 27″H, while the back height of petite chairs is typically is around 21″H. The choice chair for short professionals that we'll highlight in this article features a back of 21.4 inches.
Getting the right height adjustment will set your hips and low back in as healthy a position as possible for the activity of sitting as well. The hip position you establish when you get the height adjustment right provides a starting point for all the other chair adjustments. If you are short, it can be increasingly difficult to find a chair that has the correct height adjustment for the chair's seat. Once you've got the height so that it fits with your frame, the next adjustment to make is the seat depth. Why? When made correctly, the seat depth adjustment enables you to access support from the chair back without cutting off circulation at your knees. Seat depth measurement is about how far forward your body is – an ideal seat depth is one that positions you with as much comfort and support as the chair can give. With the chair supporting you properly, your body does not need to work as hard to keep you upright. If you are short, the ability to get support to sit upright from a chair on which you cannot reach the floor is nearly impossible.
Finding a good recline feature can also be difficult for short people. Depending on your chair's features, reclining can often be a problem if it has fixed tilt tension. This is mostly a problem for lighter framed users who find themselves fighting their chair when trying to recline. Once again fixed tilt tension is designed to suit the weight of an average built person and is much too stiff for lighter people.
Make sure any chair you consider has either adjustable tilt tension or adjusts automatically to individual user weight. Typical weight ranges start at 100 lbs and go up to around 250 lbs.
Seat depth is also another key adjustment missing from far too many chairs. Without it it's often difficult to gain good leg comfort. Unfortunately there is no simple workaround for fixing this. Low cost budget office chairs are highly unlikely to be suitable for petite users as they lack the adjustments and flexibility needed to achieve good working task chair comfort. The best part is thanks to technological advances, you do not need to spend $500 on a great office chair for short people. There are options available for short professionals looking to buy a new office chair that won't break the bank and happen to be designed for user comfort and accessibility. 
Height Doesn't Matter with these Office chairs
Is your 5-feet flat height making it difficult for you to find a comfortable office chair? That wouldn't be a surprise. In a recent survey, the average height for American men is 5'9 5'4 is the standard for women. And almost all office chairs in the market today cater to the standard height or even taller. 
You might have your legs suspended from the seat. And this can cause strain on both your legs and back. The too-high seat height always cuts the circulation of your feet. Even the best ergonomic chair could be torture for your legs and back if it's too tall for you.
But not to worry, there are ergonomic office chairs specially designed for people who are shorter in stature. We collected 5 of the best office chairs for short people in the Market righ now. Below is the detail, you will surprise for some brands name
If you have read our review, you already know Why Are Herman Miller Chairs so expensive? But forget about the price, focus on the quality, it's worth
Because Herman Miller is one of the best ergonomic chairs in the Market that provide great lumbar support. And it's nice to see that the brand has a chair that's perfectly suited for petite individuals. 
The Herman Miller Aeron chair can comfortably seat individuals with a height range from 4'10 inches to 5'9." You get the same comfort and luxury that this US brand offers. It has several features that make it a very comfortable office chair.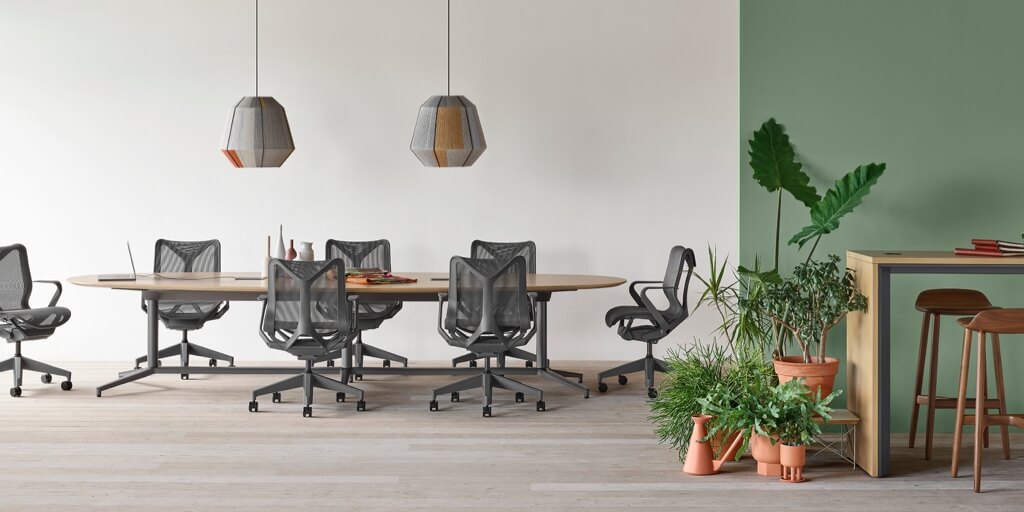 The back and the seat have a webbing. And this provides the chair with good ventilation. And it's quite customizable too. The brand's website gives you options on upgrades. So you can choose to add any of these for an additional cost:
Adjustable lumbar support or posturefit SL

A tilt limiter and seat angle

Height-adjustable arms or fully adjustable arms or you can opt for the built-in stationary ones

A choice between leather or standard armrest

Carpet caster wheels
These nice upgrades make this Herman Miller Aeron chair even more comfortable. And what's nice about it is that you have options on whether to get it or not depending on your needs. And of course, that's with your budget considered
All in all, it's a perfect ergonomic chair if you have the budget for it. It's adjustable where you need it to be.
Pros
Durable polished aluminum legs

Has customizable features

Breathable backrest and seat

Offers 12-year warranty

Great recline function

Comes in fully assembled
Cons
The seat may not be comfortable for some who are looking for more cushion

Doesn't offer seat depth adjustment
Check the price
Modway Edge is one of the best options for an affordable office chair for the petite and chubby.
It's built with heavy-duty materials and can support a weight of up to 300 lbs. It has a backrest dimensions of 19 x 19.5 and seat measurements of 18.5 x 19.5. These are the sweet spots of comfort for short people. 
The entire build of the chair is durable. It's made of an iron frame and uses vinyl materials for its upholstery. But the trade-off is with the seat itself. It's comfortable and cushioned. But the vinyl cover and sponge tend to deteriorate quickly.
Though the lumbar rest is quite comfortable. It has a curved shape that follows the normal shape of your spine. Though it can't be adjusted, it can follow your spine's movement. And in addition, the waterfall design seat adds comfort to your legs. 
It also has a synchro-tilt mechanism that's quite convenient when you want to recline your seat. You can have your legs comfortably flat on the floor while at a reclined position.
Though it can't be fully reclined and it feels more like a subtle rocking than reclining.
In a nutshell, it's a heavy-duty chair for the short and those who are on the heavier side. It's also one of the low priced stylish office chairs in the market today.
Pros
Heavy-duty materials that can last long

S-curved lumbar support

Flip-up arms

Breathable mesh back

It has a synchronized and tension function. 
Cons
The armrests aren't adjustable

The cushioned seats easily deteriorate
Where to buy
It's a high-end office chair brand that's suitable for the short and heavy.
Compared to the more popular Steelcase Leap, the Amaia has a significantly lower price. And it's the perfect Steelcase chair too for petite people. 
And what makes it stand out from other office chairs is that it has a seat depth adjustment. Most office chairs lack this option. And this is an important feature for those with short legs. The chair height status is 16 inches but it can go a bit higher to accommodate slightly taller people.
Amaia boasts of some features similar to Steelcase Leap. It has the same 4D adjustable armrest, with which the brand is known for. 
Another advantage is that you can configure some specifications of the chair. You have fabric options. You can choose to have it sewn, upholstered, or go for the leather. And a mesh backrest and seat are also available. 
And lastly, it's known for its LIve Lumbar technology. This offers great back support for people of all stature.
In conclusion, it's a high-end chair that has high-end functions too. The comfort that it can give you is well worth it.
Pros
Has seat depth adjustment

4D armrests

Offers a 10-year warranty

Features a Live Back technology for optimum lumbar support

Comes in fully assembled
Cons
The slight tilt may not be for everyone
Where to buy
SIDIZ T50 is another highly adjustable ergonomic chair suitable for short people. And it has one of the loveliest designs on the market too.
The biggest need for petite people would be the adjustable slope and seat depth. This allows you to configure the chair to your height. One of the challenges of petite individuals is the lack of adjustments. And this chair has almost everything adjustable.
Another advantage is the S-shaped backrest. Though the backrest isn't adjustable, the lumbar support is fully integrated with the chair with the curved backrest. It mimics the natural curve of the spine. And you can adjust how much it tilts forward. 
And also, it offers a comfortable reclining seat. The multi recline function offers 5 ranges. It's easily adjustable too and feels quite stable. There may be a slight creaking noise when reclining this seat, but it's nothing too bothersome. 
All in all, it's a stylish and affordable office chair for petite people. If you're loving the Herman Miller Aeron design but find it too expensive, this is the best alternative. 
Pros
Breathable mesh back

Slope and seat depth is adjustable

Fully adjustable armrest

Has a multi-recline function

Integrated lumbar support with an S-shaped backrest

Has a 360-degree swivel function

Easy to assemble
Cons
Though breathable, the mesh backseat doesn't look that it could last

Not for those looking for an office chair with a cushioned seat
Where to buy
This high-end office chair boasts of 16 adjustable features. And that could offer a lot of comfort for those who are petite. 
It offers adjustable options for the following features and short people will surely find the sweet spot. 
You have three options for the backseat- mesh, mid, and high back. The mid and high back are adjustable.

For the seat style, you can choose between petite and minimal contour.

You have an option either to get the two-way adjustable headrest or the adjustable neckrest.

 There are 7 types of caster wheels to choose from.

If you fancy memory foam, you got that choice!

 DIY or fully assembled? You choose!

You can also add on a thoracic support cushion and inflatable lumbar support.
Among the adjustable features, there are 3 which are quite important for petite individuals. First are the adjustable seat depth and height. The lowest seat height adjustment is 15.75 inches while the lowest seat depth adjustment is just around 15.5 inches. That's very comfortable for someone who stands at 5 feet.
Secondly, the adjustable armrest offers 360-degree rotation. The brand's armest, which is referred to as the 5 way arms, is perhaps the most adjustable in the market. And Neutral Posture XSM is known for this feature.
Another icing on the cake is that it gives you options to customize your chair or add upgrades to it. So you're buying a chair that you really need. You're not just settling for what is built-in or lacking. You can also choose from 3 different lumbar support.
In a nutshell, it's specially designed for the most petite. Its highly adjustable features can accommodate even those who stand below 5 feet.
Pros
Has 13 adjustable features

Highly customizable

5-way adjustable arms

Comes with a Fring footrest

Comfortable cushioned seat

Has an inflatable lumbar support

Offers 2 seat back style ( mid or high back)
Cons
The many customizable features may be confusing for some
Where to buy 
Conclusion
Chairs, like a lot of office furniture, are not often built with shorter heights in mind. Rather than struggle to find a chair that you can make work, find a chair that works for you. In a perfect world, you would have a chair that allows you to find the perfect seat height, back and seat angle, recline options, and most of all, feel like the chair is yours. Well, the world is not perfect, but these chairs do exist. 
A highly adjustable ergonomic chair is the most comfortable for petite individuals. Our recommendation contains the best office chairs for short people. Hope you find the best office chair to help you work productively!