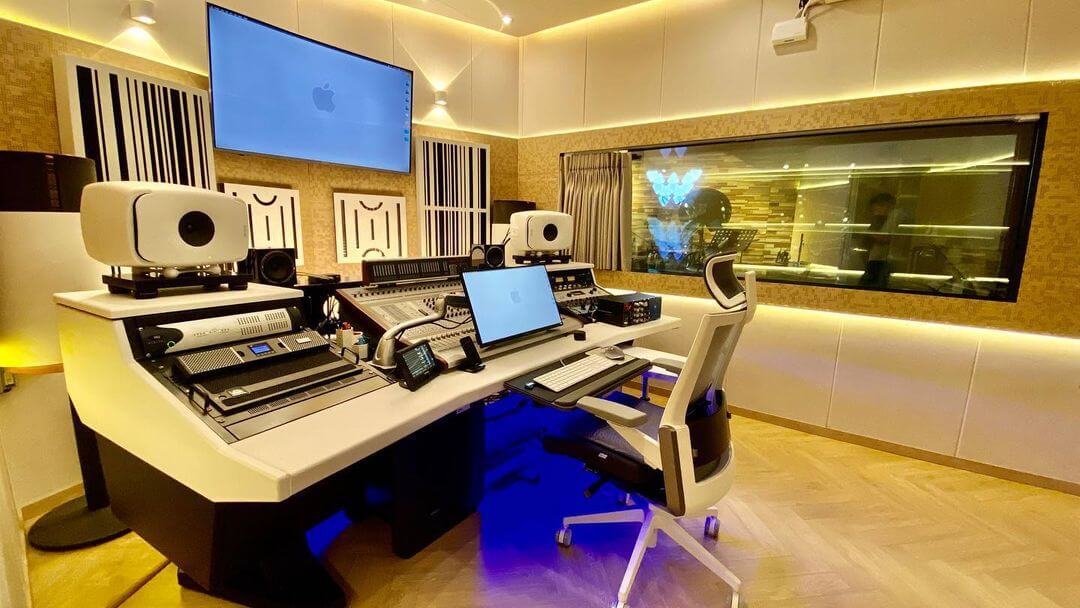 The SIDIZ T50 is often compared to a Herman Miller chair. Some pertain to it as the budget option of an Aeron. Can it be true that something as affordable as the SIDIZ T50 can be as comfortable as a premium Herman Miller chair?
Well, there's no other way to find out than to try out the chair. It's quite exciting to see an office chair that has almost the same features as a Herman Miller chair. We do hope that this is going to turn out fine. 
SIDIZ T50 Home Office Desk Chair – Gets assembled in just 10 minutes
We were able to put the chair together in under 10 minutes. But if you are going to install the chair yourself, you will find the seat pan rather heavy. You can still go about it, you just need a desk or any solid surface where you can rest the seat pan while you connect the legs and the other parts of the chair. But if you are not used to lifting heavy objects, it's best to ask for help. 
Though we love the heftiness of it. It means that the chair is solid and durable. So we didn't mind flexing a few muscles. The setup itself was fairly easy and straightforward, so no complaints there. 
Ergonomics and adjustability
As we have mentioned earlier, this chair is often pitted against an Aeron. And we can also say the same. It's like a more affordable version of the premium Herman Miller Aeron, with a few exceptions ( we'll dabble into it later).
This SIDIZ T50 chair offers several ergonomic and adjustable features. Hover through our detailed report below.
The seat
T50 has a seat width that measures 18.5 inches. This is pretty comfortable for a wide range of users. So many people will be able to find this chair roomy and quite comfortable. It doesn't feel too cramped or too restrained. 
In terms of the cushion, it sits in the middle of a firm and plush comfort. The padding measures about 2 inches and is covered with soft fabric upholstery. We find the cushion sufficient enough to provide comfort for your butt. But it will not be able to satisfy those who are used to plush comfort with the likes of a Serta executive chair. But it is less firm than the mesh seat of the Aeron So this can be a great alternative if you want the features of the Aeron but find the mesh seat too tough and aggressive.
The problem though with the cushion and fabric upholstery is it's not as breathable as that of the Aeron. So it will not be able to provide much comfort during the hot sweltering summer. But the good news is, you can plan ahead and purchase the SIDIIZ with the mesh seat instead. The brand offers the T50 in a mesh seat called the AIR. so if you are a heavy sweater better opt for it instead.
Going to the seat height, this chair can have a wide range of seat height adjustments. It can go from 15 to19 inches. Thus, it can go lower and higher than most mid-range office chairs. So it does have a larger scope of users. 
Another feature that you'll be delighted to have is the adjustable seat depth. Only A few office chairs have this, and most are the likes of Steelcase and Herman Miller chairs. 
An adjustable seat depth means that you can find the most comfortable position, especially if you have longer legs. 
The seat of the SIDIZ T50 offers a ton of adjustable features. Apart from the ones that we mentioned above, you can also tilt and recline the seat to 5 fixed positions. It also offers a seat pan tilt where you can tilt the seat forward. 
Though we personally do not see much need for this feature. But if you are practicing active seating, then you'll have a use for it. Or if you're working on a lower table, this can help you. Otherwise, you might find it uncomfortable.
The backrest
The SIDIZ T50 features a mesh backrest. You also have an option to outfit with a neck or headrest. 
The mesh material of the backrest is tough and looks strong and durable. It's the type of mesh that will not easily sag or loosen even after years of use. Upon seating on the chair, you will find that the mesh is quite tough and aggressive. It's like pushing you to assume an upright position. 
But as you stay in the chair longer, that tough comfort begins to soften. Then you'll feel that the S-Shaped backrest is starting to become more fluid.
So, this backrest of the SIDIZ T50 has a break-in period. You will not instantly feel comfortable the minute you lay your back against the chair. Many may even find it too firm and tough. So it will not be for you if you're looking for a more plush La-Z boy-like comfort. But it did work for us, especially for working longer hours. 
The lumbar support can also be adjusted in height and depth. So you have the option of how forward you want your back to be pushed. We felt that this is less demanding than the lumbar support of the Aeron. 
Aeron is like a very strict teacher with no leeway haha. With the SIDIZ T50, we felt that we had an option to entertain demanding lumbar support or reject it. So this will work more for most people, especially those who do not want a chair that pushes them to sit upright all the time, even if it's good for them. 
Armrests
The armrests are not 4 way adjustable, you cannot widen them. But you can move it up-down, left-right, and in-out. So it might not be more ergonomic than most Herman Miller chairs, but it would suffice if you don't need to increase room around your waist. 
Head and neck rest
The T50 also gives you an option to get one with a headrest. But we discourage upgrading to one. It feels a bit flimsy for us. And when compared to the other parts of the chair, it seemed kind of lost. All the fixtures, knobs, levers, and parts of the chair feel sturdy and solid, except for the headrest. 
When we pressed our neck against it, it did not feel cradling like what you'd want a headrest to feel like. So It's just better to get the chair without it. That will just be an extra cost.
OVERALL of the SIDIZ T50 Home Office Desk Chair
We love the number of adjustable features the chair offers. It allows you to use the chair virtually for any activity. We used it for working on the computer, for watching and chilling, and for just taking a breather from a full day's work. The combination of the tilt, recline, and seat depth made this chair one comfortable unit. A lot of people will be able to find the SIDIZ T50 very comfortable.

There are some things that could have made the SIDIZ T50 more high-end or more ergonomic. Though the seat can be adjusted in several ways and there are tons of tilt options, it does not offer a synchro-tilt mechanism.

This is where you can independently adjust the seat from the tilt, which most premium chairs have. So if you are keen on getting a SIDIZ office chair but really need this feature, you can opt for the SIDIZ T80 instead. It has almost the same features as the T50. We'll also elaborate on it later.

Almost everyone will be able to find this chair comfortable. Well, except for those who are looking for plush comfort. 

This is a very posh-looking chair. The younger generation will also fall in love with its simplicity and sophisticated looks.

The wheels of the chair move uncontrollably on hard surfaces. It doesn't seem to have a stopper or the wheels are just too fluid. It would work best on carpeted surfaces. Or you have to use a floor mat to prevent it from sliding. Yes, it can still slide even if you are sitting on it already.
Top 3 best Alternatives for this office chair
The SIDIZ T50 may tick the boxes on most people's lists. But if it doesn't, here are some of the alternatives.
As we have mentioned above, this chair has almost the same features as the SIDIZ T50. But it is more of an upgrade of the T50. 
The T80 has a synchro-tilt mechanism and wider dimensions. It offers a wider seat and a higher backrest. Also, the headrest is also inclusive with your initial purchase. And if you're going to use the chair for gaming, the T80 will be a better choice than the T50 since it also offers a synchro-tilt mechanism.
The Alera Elusion office has a multifunctional tilt mechanism. So like the SIDIZ T50, you'll find this office chair very comfortable for a wide range of tasks. Though one of the limitations is that the armrests can just be moved up and down, and that's about it. It also looks less sophisticated. 
And this chair lacks lumbar support and the backrest is lower. So it will not accommodate taller users. 
But it is a great alternative if you are looking for something that's more affordable than the SIDIZ T50. The Alera Elusion offers the same comfort and adjustability sans the lumbar support. So it can work for those who have more of an upright posture already. 
RIMIKING Store office chair
We find this chair unique and quite charming. This is an all-mesh chair that can be more breathable than the SIDIZ T50. It has functional lumbar support that can also make the chair usable for a lot of tasks. Though the chair can be firmer because of the all mesh material. But if you want a headrest that works better than the SIDIZ T50, the RIMIKING office chair is a great alternative.