Your gaming oasis couldn't be complete without a comfortable gaming chair. And this is where Secret lab's expertise lies. The brand has been manufacturing gaming chairs fit for the game master. And their Titan series seems to be one of the most coveted gaming chairs for 2023.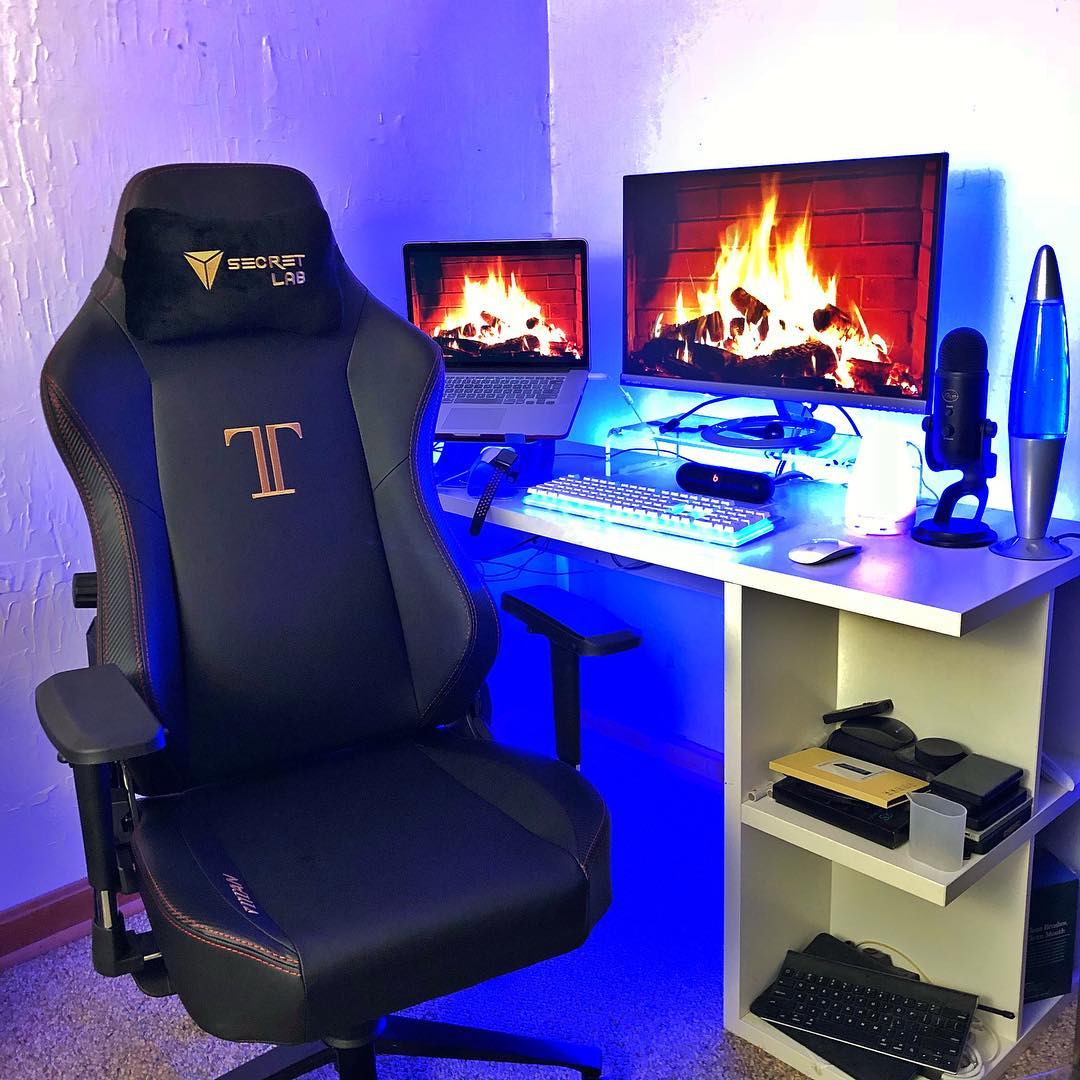 Let's take a quick peek at what makes Secret Lab Titan gaming chair so special!
Assembly
The product came in neatly packed so we're excited to unbox it. Upon opening the box, we were greeted with a big instruction poster. Now this one of the biggest instruction manuals we've ever come across. It has illustrations on how to set up the chair. For sure you wouldn't mix it since it's almost as large as a half size illustration board. This is a great idea for those who don't have the patience to read through small printed instruction manuals. 
It's quite easy to set it up. And we were able to do that in less than thirty minutes. However, if you're not physically fit, you might need someone to help you assemble this chair. 
And there are also a lot of parts. So if you have a knack for DIYs, you can complete this with flying colors. Otherwise, find someone to help you.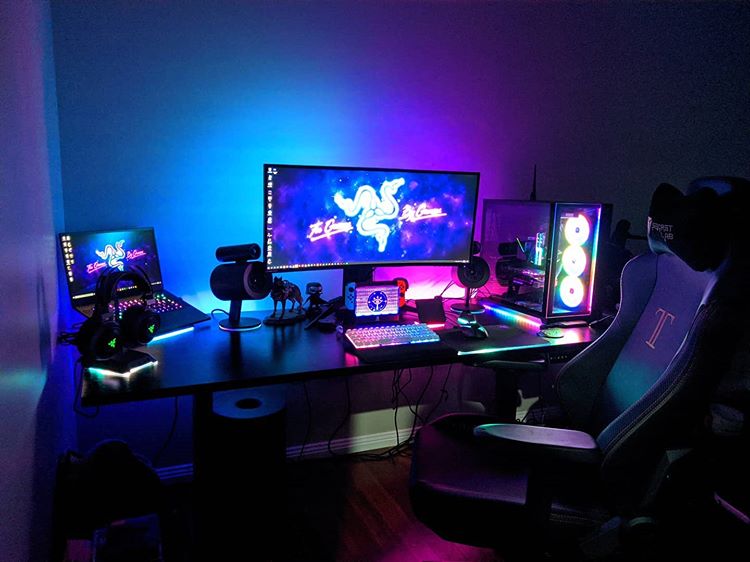 Warranty
The chair offers a 3-year warranty – decent warranty for everything except wear and tear. But the brand also offers an option for an extended free 2 year warranty period. How do you avail of that? You simply have to take a photo of your chair and share it on your social media pages. Post it on your Facebook, Instagram, or Twitter, and don't forget to include the #secretlab. And register at the brand's website. 
Now, this is a smart marketing tactic of the brand to get free advertisements from its users. Negative or positive? Well, it depends on how you perceive the situation. But for an expensive chair, we're hoping to get more than 3 years warranty without having to do free advertisement for the brand. Just our thoughts.
The three-year warranty period is similar to other ergonomic chair brands such as DX Racer and Verta Gear. Though DX racer has a lifetime guarantee on its frames. 
Comfort and lumbar support
Now the Secret Lab Titan was designed to comfortably seat the heavier gamer. With its high backrest and wider seat, we find it rather comfortable for a 6-foot player. The chair has a nice solid built to it. You wouldn't hear any yanking or cranking sound.
As for the seat, it was firmer than we actually thought it would be. We've imagined it as somewhat sitting on fluffy clouds. That was our first thought when the brand claimed that it's one of the most comfortable gaming chairs in the market today.
Yes, it was indeed firmer. And some may find it a bit hard too. It has adjustable lumbar support. And it also comes with a removable headrest which is made of memory foam. And the cooling gel is rather comfortable too. It feels like a soft massage to your neck. And the pillow won't push your neck forward.
But what surprised us is that after sitting for roughly eight hours, our backs didn't hurt a bit. We didn't feel tired or sluggish as compared to other ergonomic chairs. So overall we loved it! Though it was firmer than anticipated, it did provide that great lumbar support.
The Titan can also be reclined from 90 degrees to a full 165 degrees. It feels solid even reclined at the maximum angle. And the combination of the memory foam and reclined seat almost lured us to slumber.
Fully adjustable armrests
We loved how highly customized the armrests are. It can go up and down or inward and outward. It can also be moved forward and backward. It offers a little bit more leeway in case you are extra wide around the waist. 
So for us, the armrests are a fantastic feature that adds to the comfort of this chair.
The high-quality PU leather
Titan gaming chair makes use of faux leather, a high-quality polyurethane material. One of the advantages of this material is that it's easy to maintain, unlike real leather. And it also looks fashionable and high-end. 
There's no doubt that polyurethane leather is highly durable and built to last. Though we found some trade-offs.
One, it's not ideal if you're in a region where it tends to get too hot and humid in the summer. You wouldn't want to be working in this chair. though the PU leather is a bit breathable, it won't be comfortable if the weather is too hot. It feels too warm to sit on. We find the lower backseat really warm. And this spot can be sweat-inducing. We reckon it's because of the combination of PU leather, foam, and contact with heavier bodyweight. Combined all together and you'll be drenched in sweat.
And excess perspiration can render it undesirable. But even so, the myriad of customization and adjustable features well compensates for this little bump in the road. And the PU leather is quite easy to clean. Just wipe it off with a damp cloth. 
And if you don't like PU leather, the Titan series came up with a different type of material that might suit you better. Titan introduced its software material and its part of their Software series. Secret Lab Omega also has this kind of material. Just be aware that it costs a bit more than the PU leather material. 
There's another part of the chair that is covered with PU material. The caster wheels are covered with a softer PU material. This makes it friendly on your hardwood floor. It wouldn't scratch nor chip it. It's an upgrade from those nylon wheels that can damage your floors. And these wheels don't; have much grip on the floors. So may find yourself sliding from time to time. And we tried gliding it along carpeted walls. And it glides smoothly as well.
Heavy duty
The Titan is vastly known for this- durability. It is one of the most famous heavy-duty gaming chairs in the market today. And it can accommodate a heavy gamer who weighs as much as 130 kg. Its weight capacity is similar to GT Tracing and AKRacing ProX.
We even think that the chair can accommodate someone heavier than this. But perhaps this is the maximum range where the chair can still function at its best.
And in terms of height, it can comfortably seat gamers from 175 and 195 cm.
Flatter seat
As compared to other race car type gaming chairs, Titan boasts of a flatter seat. We find the bucket style seat very restrictive. So the flatter seat base is more comfortable and provides more room for your long legs. DX Racers Big and Tall also offers the same kind of a flatter base. 
Cold cured foam
Another thing that we love about Titan is that it feels solid and really firm. Form the backrest to the seat, everything feels like a single unit.It's because it is. Compared to other ergonomic chairs, every part is a singular piece. So it's more solid, durable and has more integrity. It will not bounce back nor would you sink. The firmness of the backrest and seat is made possible with a cold cure foam method. 
This is the explanation of why this gaming chair is firm. And contrary to popular belief, a soft chair won't do your back any good. In fact, it can hurt your back at the end of the day. We find that the Titan chair outweighed the seemingly comfortable plush soft cushioned chair. 
Titan 2023 series
The Secret Lab Titan 2023 version is bolder and bigger. It's called the Titan XL series. And we reckon that it's a larger and wider seat.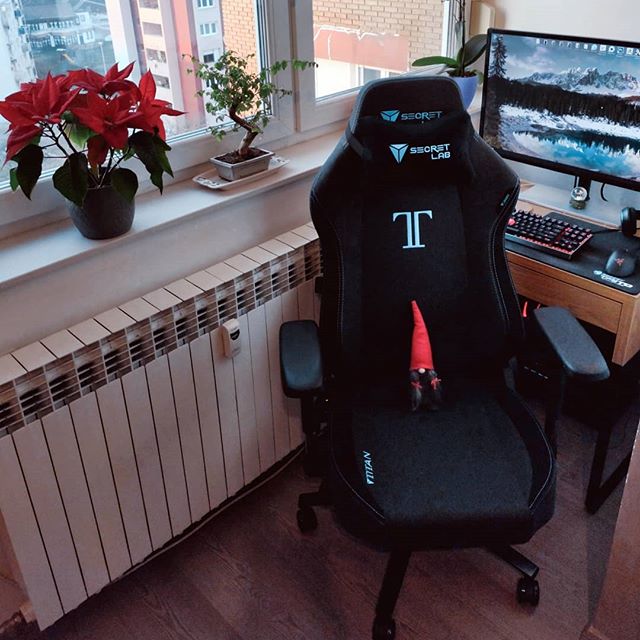 We find this 2002 series pretty much identical with the previous model, only that it has a wider and bigger seat. So this is perfect for those really heavy gamers. 
Titan XL has a weight capacity of 390 lbs and a maximum height capacity of 6'10'. It comes close to the weight capacity of a Vertagear PL600.
Where to buy
The Titan gaming chair has many similar functions as that of the Omega chair. Especially in terms of design and aesthetics, these two Secret Lab gaming chairs share the same fashion. But the Titan chair stands out as the perfect gaming chair that can provide great support for the heavy gamers. 
Overall, the Titan chair really lived up to its name. Titan means massive and huge. Hence, this gaming chair is truly for the bigger and heavier game master. If you want to buy this chair, take a look at the Check we recommend here
Read more: Top 10 Best Affordable Gaming Chairs You Can Buy this 2023