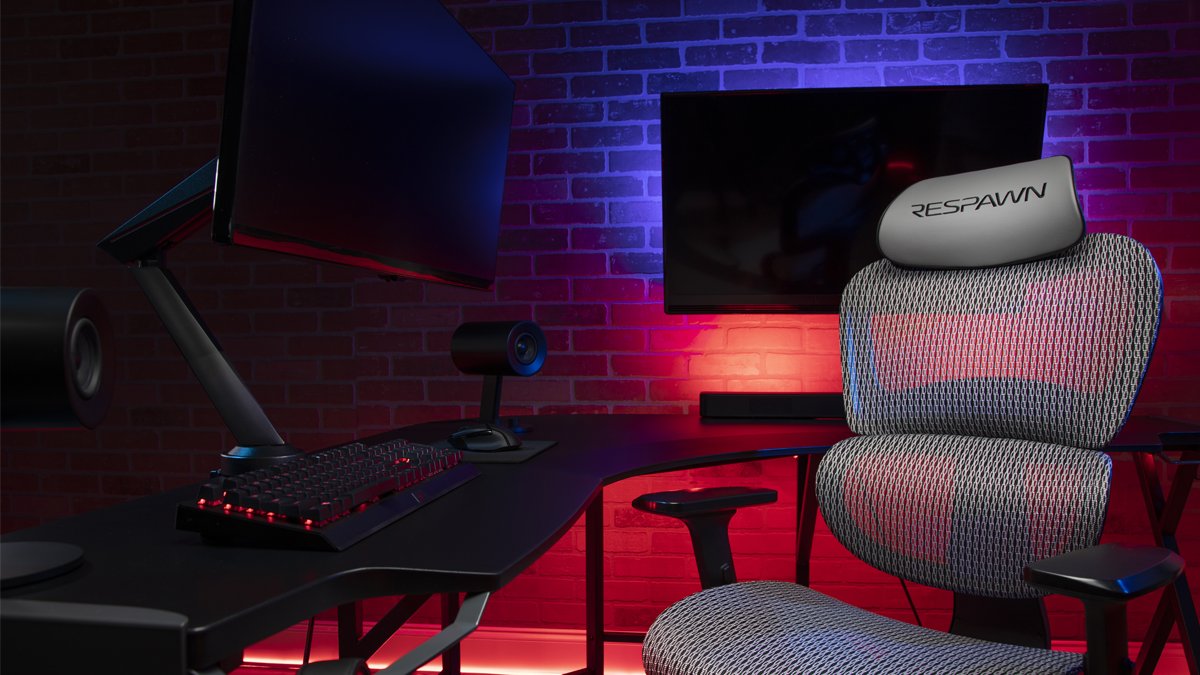 Simulation video games are becoming more and more popular. Especially now that all of us are confined in our homes, online games can keep you sane. And a high-quality gaming chair can elevate that experience.
Respawn gaming chairs are popular among gamers. These gaming chairs can intensify the sense of realism. It can even improve your gaming skills. But which one is the best?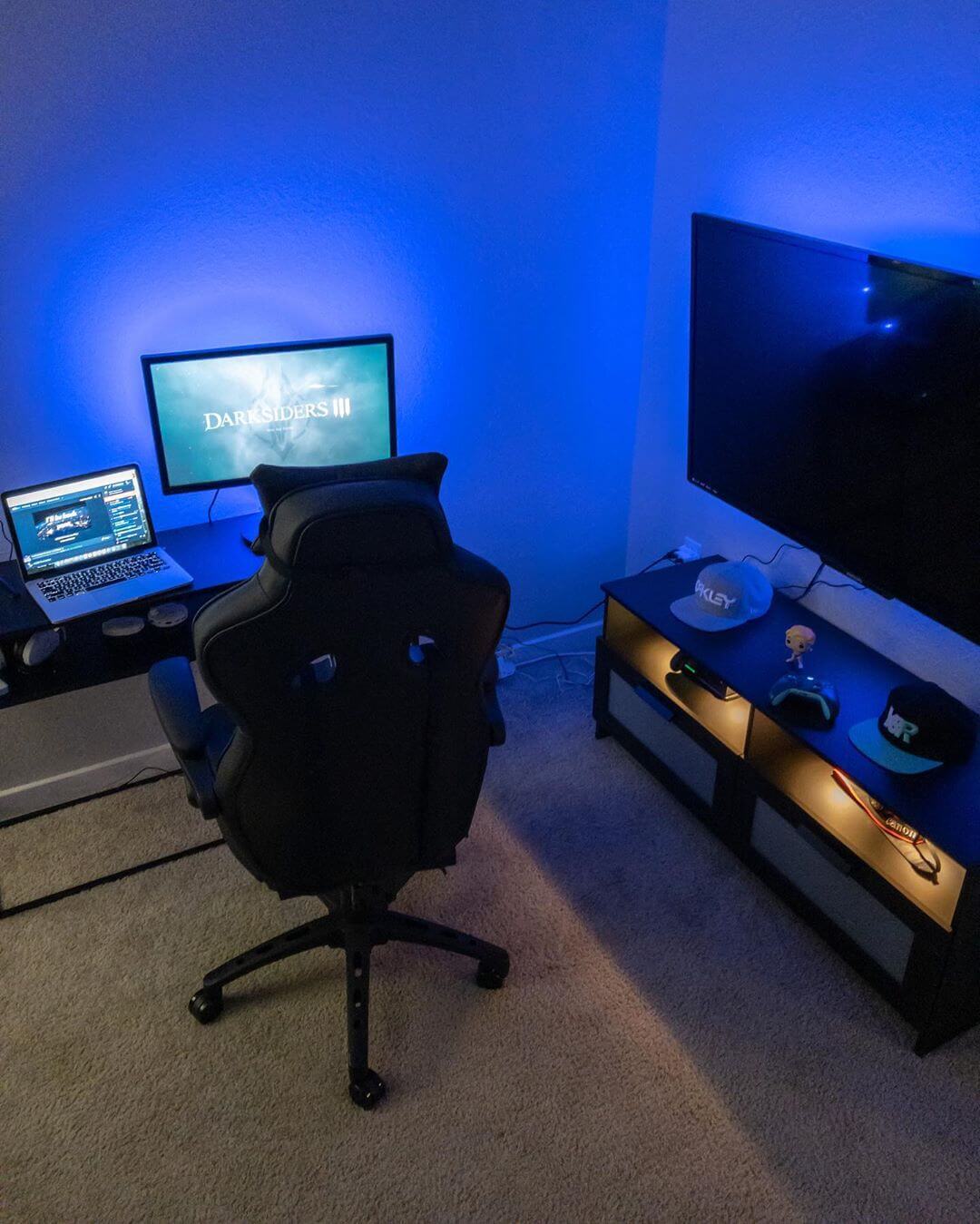 Let's find out! We've narrowed down some of the popular Respawn gaming chairs.
Respawn 110 is one of the trending gaming chairs of the brand. A lot of gamers favored the Respawn 110. After all, it's the first-ever gaming chair to come out with a footrest. That feature is also one of the biggest advantages of Respawn 110.
You may also find a smiler footrest with the Omega XI and Raven XI from the Fortnite Respawn collection. 
The footrests are extendable too. As compared to other expensive high-end gaming chairs such as the DXRacing and VERTgear, Respawn 110 is cheaper.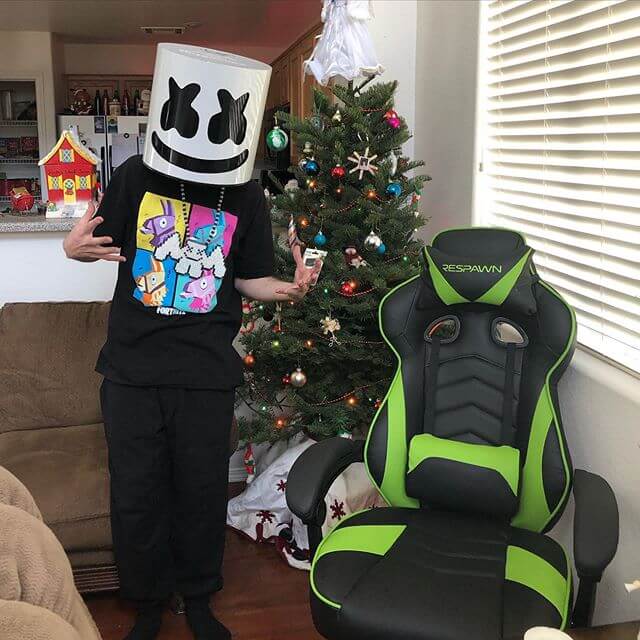 But we have some issues regarding the structure of the footrest. It doesn't go that smooth and can be a bit clunky. Sometimes it's challenging to pull it out and it can make some noise. But we think it can be improved with a few modifications. Maybe an upgrade in the future? 
But the fact that it does have a footrest is already an advantage. So it's still a great addition to a gaming chair. 
Also, it has a racecar aesthetics that is similar to the other popular chairs of the brand. As for comfort, it has lumbar support, a removable headrest, and a cushioned seat. Though we don't recommend sitting on it for a prolonged time. The cushion feels a bit too firm for some. And might hurt your butt in the long run.  
It pretty much has high adjustability. It reclines and the set can be adjusted. One thing that might seem lacking is that the armrest is fixed. The only way it can be adjusted is when you recline the backseat.
All in all, the Respawn 110 is perfect if you want a great gaming chair at a very affordable price. The Respawn 110 is a great low-budget option. Or if you just want an upgrade from your old regular chair, this is a great alternative. 
It has the basic features that you might be looking for in a gaming chair, plus an extendable footrest. Though it might be uncomfortable for those who don't have much meat on their buttcheeks. 
Respawn 400 is the brand's version of a high back seat chair. This tall and big chair can provide exceptional support for taller people or those who have a longer torso. It also has options to fine-tune your comfort. The seat is firm enough to support prolonged hours of gaming.
One of the great features of RSP 400 is its highly adjustable armrest. Compared to the static armrest of RSP 110, you can adjust the armrests in a lot of ways. You can move it up-down, you can also widen it and even change the angle.
It also took us less than 10 minutes to set up this big bad boy. As compared to the Respawn 900, this model is quite easy to assemble.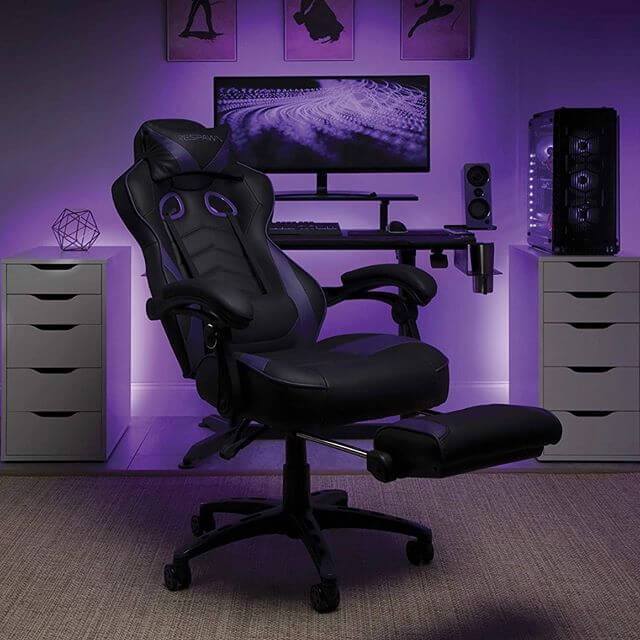 Respawn Big and Tall is also one of the most high end and most expensive chairs of the brand. It provides almost the same level of comfort as the Respawn 900, only that the latter is a reclining chair. But it has a lower price than the Respawn Big and Tall chair. 
The high price was given justice indeed. It's one of the most heavy-duty chairs of the brand. Also, we find that it offers one of the widest seats for a gaming chair. 
In conclusion, it is a handsome gaming chair complete with the works. And with the works comes a higher price tag. So it's a perfect upgrade. Or if you can shell out that much money, by all means, go for it.
Another popular Respawn chair is the RSP 200. It's known for its integrated lumbar support. Unlike the Respawn 900 and 400 that has adjustable lumbar support, this chair's lumbar support is inside the backrest.
It's not adjustable and functions quite similar like the lumbar support of a Herman Miller Aeron. The lumbar support felt really nice on the back. It somehow cradles your spine. We only wished that the 2D armrests can be tweaked a bit more.  
Another great feature is that it has a rocking function and reclines up to 130 degrees. Also, it has a different styling and design compared to most Respawn chairs ( except for Respawn300).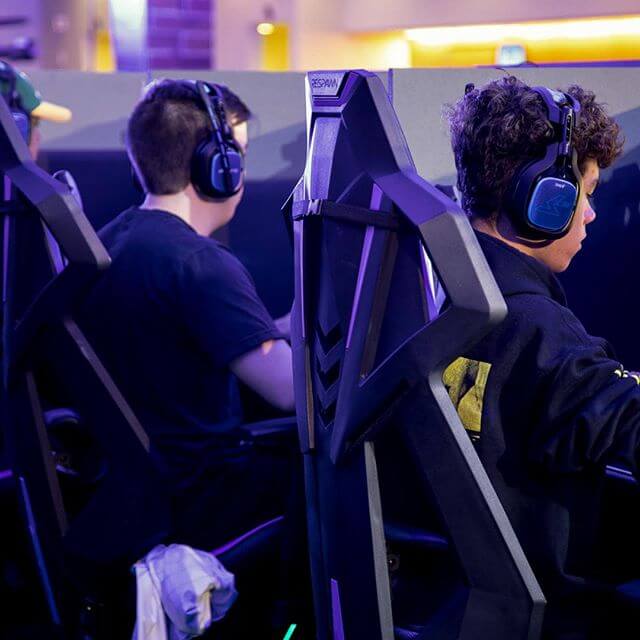 And instead of a bulky padded backrest, it has a breathable mesh backseat. And we find it rather comfortable. It's perfect for hot weather. 
Also, it looks and functions almost similar to Respawn 300. Except that Respawn 300 has both mesh backseat and the seat itself. And the RSP 300 has a lower price tag too.
We just find the chair a bit narrow. So it's not advisable for gamers who are wider around the waist. 
All in all, it's a great option if you're looking for a gaming chair with integrated lumbar support and if you tend to sweat a lot in chairs with padded back seats. 
The Respawn 900 is a gaming chair that's designed to recline. Respawn 110 may be one of the most popular chairs of the brand, but the Respawn 900 is an upgrade in all aspects.
It still has the big gaming chair look, with an additional icing on the cake. The Respawn 900 looks hotter and sexier than other chairs of the brand. It's one of the most comfortable gaming chairs in the market too. The Respawn 900 has thick and comfortable padding that's most similar to a couch.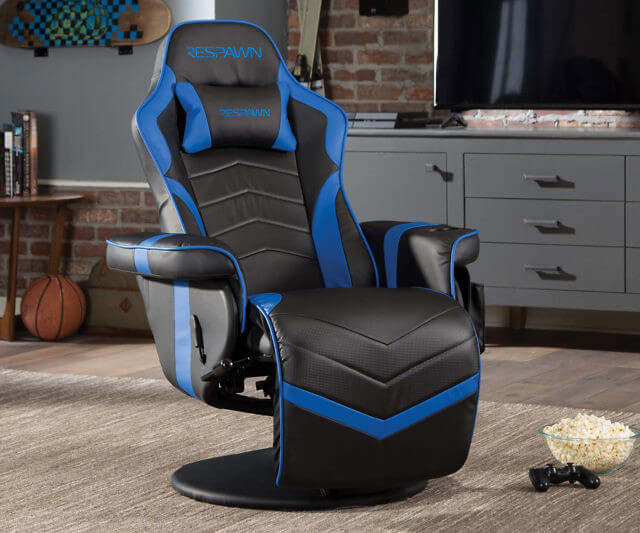 It looks like a one-seater couch complete with a footrest. As compared to Respawn 100, the footrest of Respawn 900 is more stable and rolls out smoother. It looks and feels more plush too. All the adjustable parts function as one unit, so it indeed looks and feels like a lazy boy. 
Another upgrade is the armrests. They are wider and come comfortable. It even has a cup holder, so it means prolonged sitting is very well tolerated. And what's more comfortable than having a beer at hand while playing?  Also, we even find it very easy to take a nap in this comfortable chair. 
There's a bit of a trade-off though, it functions as a one-seater couch. So you have to treat it gently as you would a couch. The footrests also need a bit of force if you're going to return it into its unextended position. 
But the pros outweigh all the cons. You can recline the chair to any angle. And as we've mentioned before, we wouldn't blame you if you dozed off in this chair. Especially when reclined, it might be hard not too. 
In a nutshell, if you're looking for a comfortable gaming chair that reclines, this is one of the top contenders in the market
The Fortnite collection is the newest gaming chair of Respawn. If you're an avid Fortnite player, these chairs will take your gaming experience to the next level.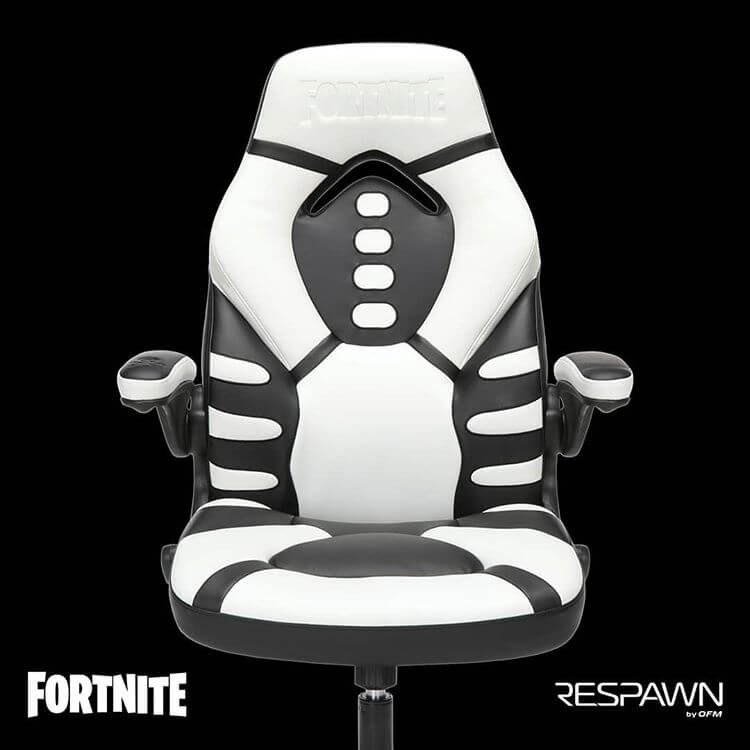 It's all in the design. Each Fortnite Respawn chair has a design that identifies with the game. Let's take the Raven X Fortnite as an example. Basically, it functions almost the same as a Respawn 200 and 300 gaming chairs. All three chairs share the same function and features such as the 2D armrests. And they can be inclined up to 133 degrees.  
With Inclusions for your comfort and convenience, it's like an upgrade of the Respawn 200 and 330. The Raven X Fortnite has an extendable footrest and the armrests have thicker padding. And of course, the exclusive Fortnite styling does come with a higher cost. 
In terms of design, it shares almost the same aesthetics as the Fortnite Xi. One of the differences though is that Fortnite Xi can be reclined up to 155 degrees.
Even with the higher cost, it's still a hot item among Fortnite gamers. It's like a cherry on top of the cake. It heightens one's gaming experience. And oh, it makes use of a stain-resistant material so that's another advantage it has over the other Respawn gaming chair. 
All in all, it's like a collector's item. If you're an avid fan you have to have at least one of these chairs. And novelty items do come at a higher cost. And we heard they're on sale and planning to have an extended one.
Conclusion
So all in all, Respawn chairs can be an alternative to other high end and expensive gaming chairs. If you're loving the big gaming chair look, you'll surely find the perfect gaming chair in one of Respawn's collections.