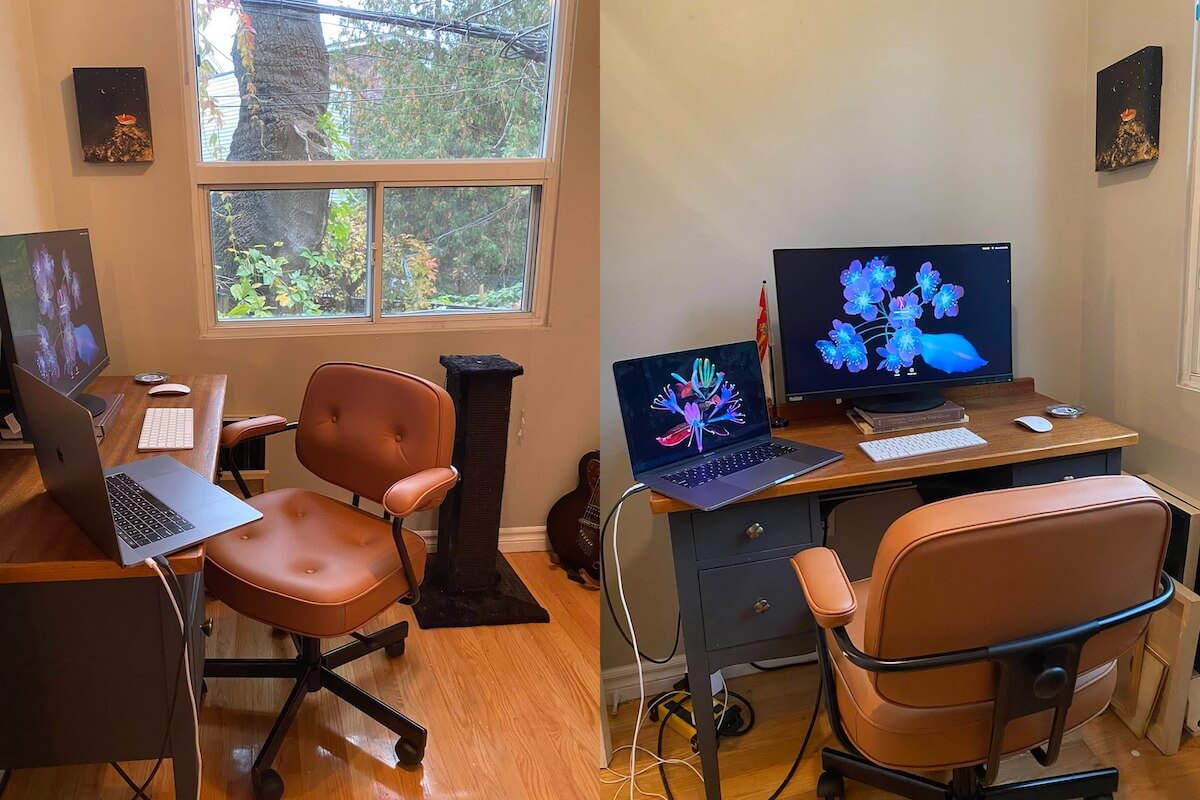 The Alefjall is probably one of the most comfortable chairs that you can try on IKEA. It looks simple yet has a touch of elegance to it. It is also an underrated model from the band. 
When you say IKEA office chair, you often would think of the Markus or the Jarvfjallet. And the Alefjäll can be an interesting take on a desk or office chair. 
The Alefjäll is not the most ergonomic chair, but it is very comfortable
Highly ergonomic office chairs often present a big advantage. Due to the multiple options and features for customization, you will be able to get the best sitting position. Though it's not uncommon for an IKEA to be less ergonomic, the more popular Jarvfjallet and Markus are not highly ergonomic. But if you fit into these IKEA chairs, you may find them decently comfortable.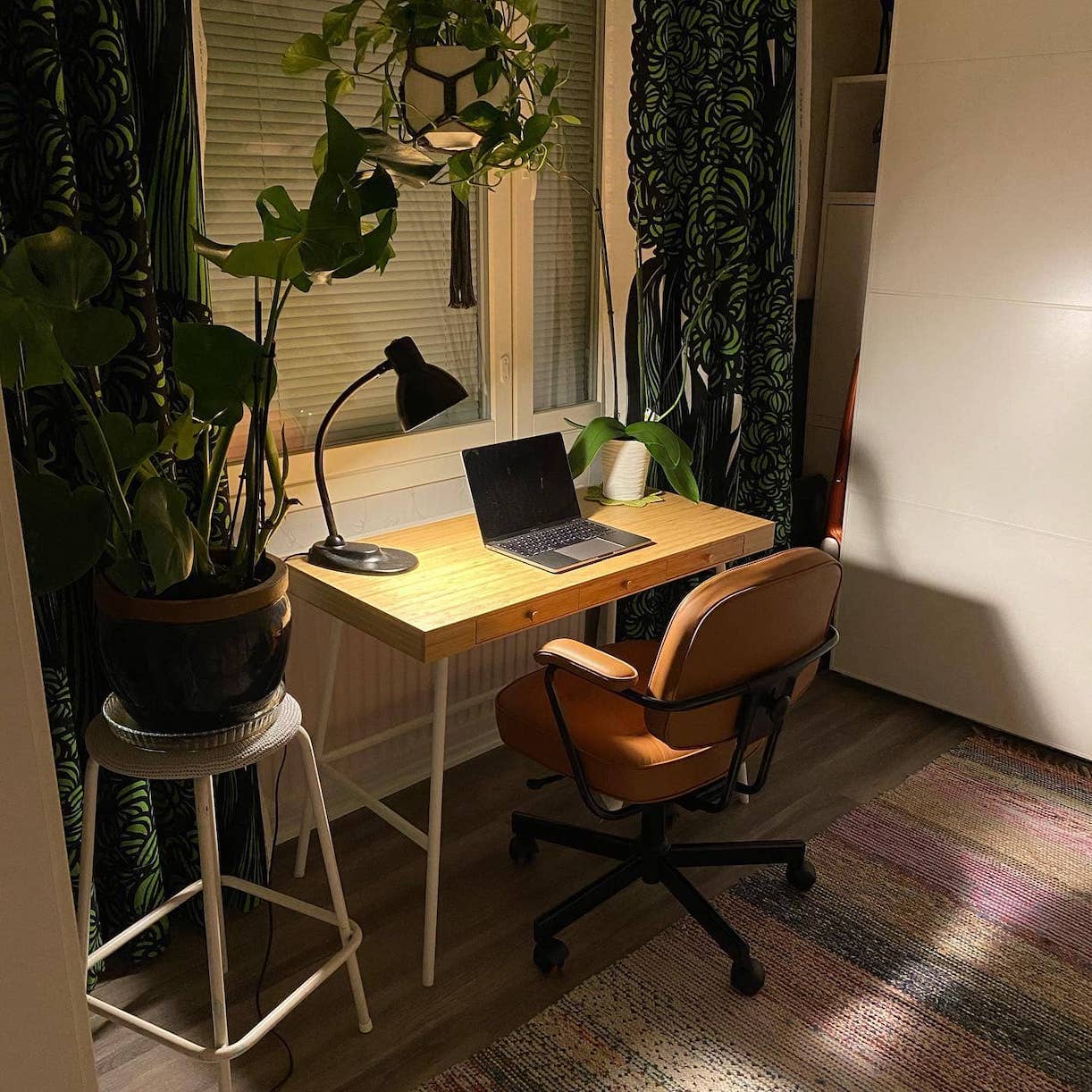 And this is what sets the Alefjäll apart from other office chairs of the brand. It is very comfortable for most people. It does have a particular group of people that will find them the most comfortable, it's far off more accommodating than Markus.
The seat is very plush and cushy but it's only available in leather
This is perhaps our favorite part of the Alefjäll. The seat is quite thick and plush. It has the right firmness and softness to it. So you won't sink too deep or lie flat as if you are sitting on a piece of plywood. This type of cushion is ideal for working for longer hours. Though the seat does not really have a distinct shape or modern technology, it is surprisingly very comfortable.
But the thing is, it is only available in leather upholstery. And all will like to sit on leather chairs. One, it can get too clingy and hot during the summer. And two, leather can uncomfortably cling to bare skin. That's why many find leather executive chairs not so versatile. But then again, this is where you'll also love leather chairs. The leather material for the Alefjäll feels better, it's not too hot and it doesn't feel plasticky, it instead feels softer even to the bare skin. But of course, it might still not be suitable for those who sweat easily.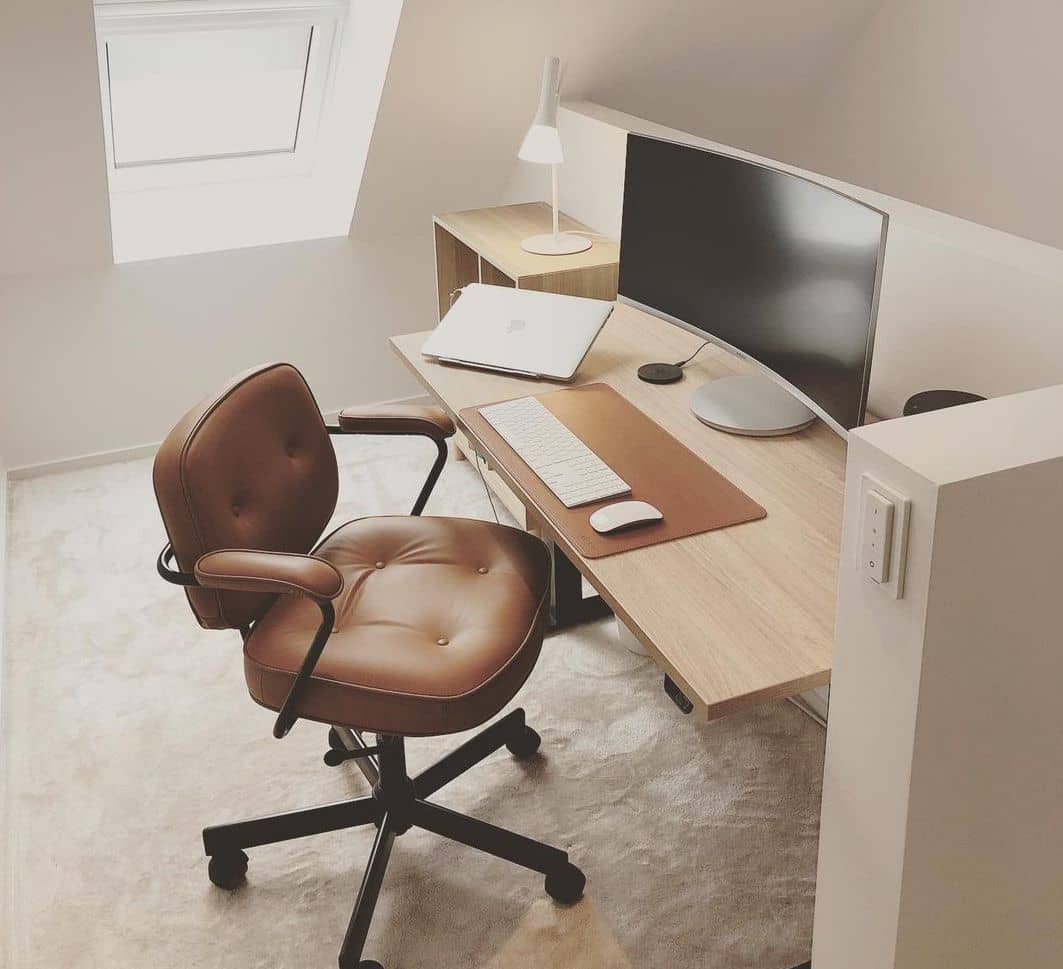 The Alefjäll is not loaded but its adjustable features seem to suffice
If you're looking for a highly ergonomic chair with bells and whistles, this is not it. But if you don't mind a handful of basic adjustable features, then this could be a great option. This is for those who just need basic lumbar support and don't mind if the chair is lacking upper back support. 
It has basic adjustable features. You will be able to tilt the back, change the seat height and swivel the chair. Also, you may be able to adjust the seat pan and change the height of the backrest. Though the increments are just by a few inches, not a lot of ergonomic chairs allow you to change the height of their backrests. 
The seat is also pretty wide
If you've sat at a handful of IKEA chairs, you can tell that most of them not only have firmer seats but also have narrower seat dimensions. And Alefjäll is a standout. The seat is not only soft, but it is also indulging roomy. You may also be able to rest your legs on the seat and use the chair for relaxation.
It is a very pretty desk chair
It looks classic yet has a unique twist to it. This chair has a unique armrest that makes it look sleek. Though the arm pad can run thinner than what most have, it still has the same soft cushion the chair has for the seat.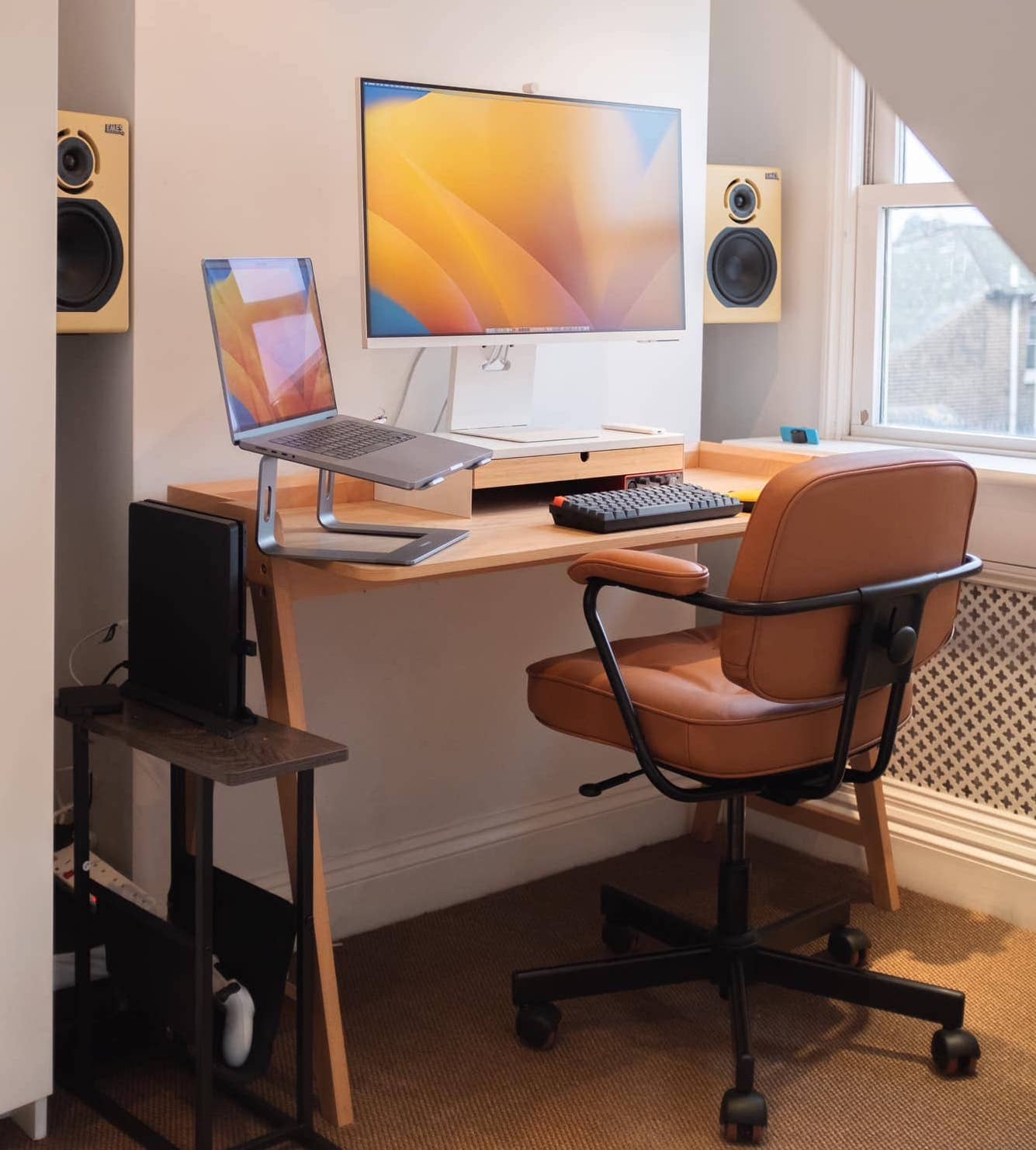 So what is not to love about it? Well, by all means, there will be caveats. Let's see them below
The Alefjäll has a lower backrest 
Though you can change the height of the backrest it still runs too short, even for average-size individualism. This is a defining feature of the Alefjäll. The backrest just runs up to the mid back for those of average height. And it's best used by petite individuals. Though if you don't need a chair that has upper back support, you may still find it comfy if you stand 5'6"-6'57". 
So, slightly taller to taller individuals will not find it comfortable even just for 2-3 hours. 
It may have a decent tilt but there is a lack of tension
The backrest can be nicely tilted, but you will not be able to control the tension. So. Those who want to have a say on how easy or hard it will be to recline the chair will find it lacking.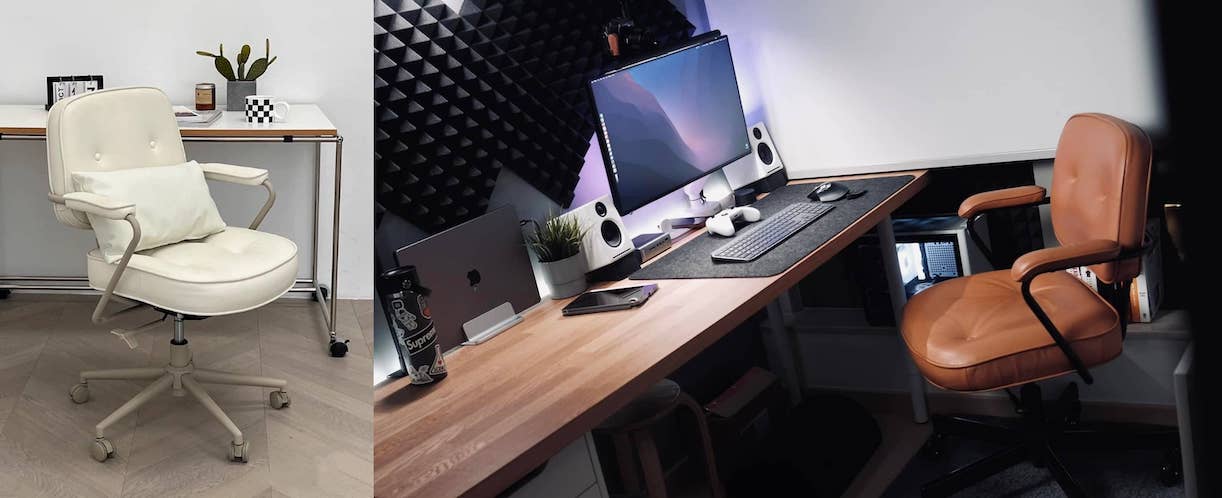 The seat is cushy and has nice support for the buttocks, but some may find that it is lacking in thigh support.
This would often be an issue if you are taller or have longer legs. Though you may be able to adjust to seat depth, you may still look for additional leg support. t
Other issues that you may encounter with the Alefjäll
The chair is decently sturdy and does not feel flimsy, yet there may be some areas or features that feel like it could have been built better. This may also have something to do with quality control since not all units seem to present this issue. Here are some features or parts that can spoil the cushy comfort of the Alefjäll. 
The backrest may wobble and the knob can loosen over time. This might cause the backrest to slip down. Other users opted to do a DIY by adding a tin layer of cardboard into the gap to make it snug. 

The wheels are not the best feature of the chair. They do not roll smoothly and often warrant replacement. 
The Alefjäll is a low-profile office chair
This is a small and dainty office chair that is perfect for those who stand 5'-5'6". You will also be able to place the chair under the desk even with the arms. So this is also perfect for those who need a low-profile unit for a smaller home office or room.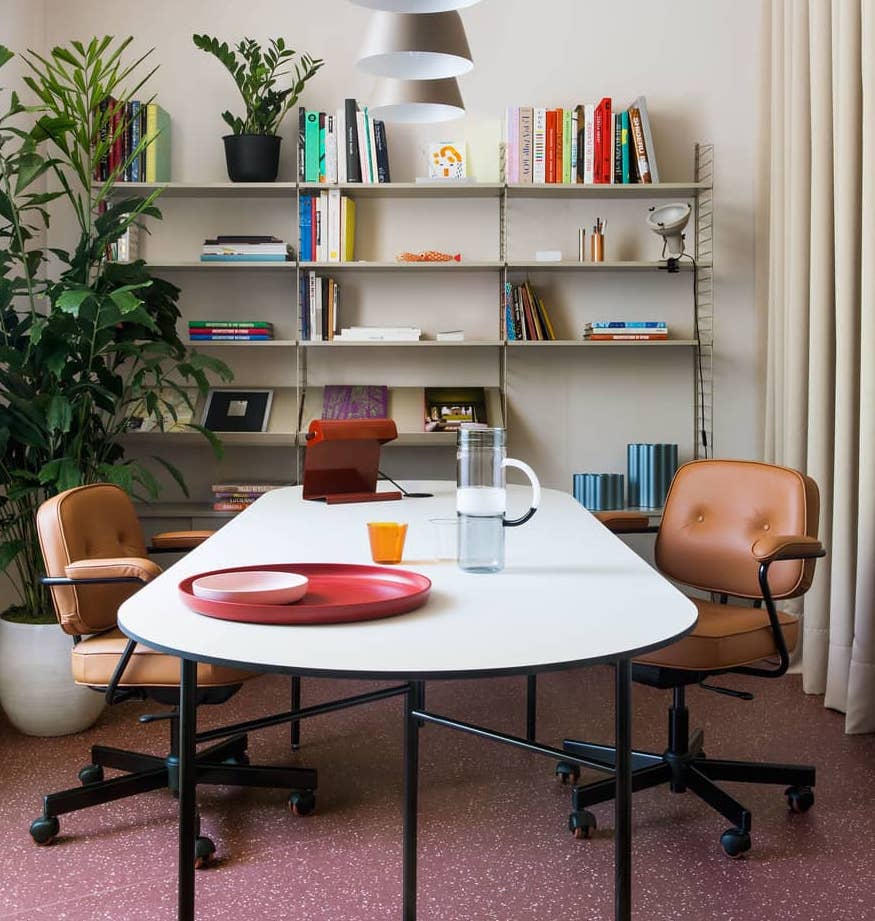 On a side note, it is often referred to as a desk chair rather than an office chair. So it means that it is expected to have fewer adjustable features. But the Alefjäll could also pass off as a basic ergonomic chair. And for a desk chair, it is quite comfy and can be used for longer hours by the right group of people.  
The price is not that expensive, it is also not too cheap. That's why you might be able to compare it with other office chairs that have a higher backrest and the same basic adjustable features. We see the deciding factor being the very cushy seat and the unique fancy design of the chair. 
So to answer the question earlier, yes there's a lot more going on for this chair aside from the looks. It's pretty surprising how a desk chair can feel this comfortable.