Office chairs form an important part of every workspace. It is not only a piece of furniture but a reflection of your work ethic, and panache. It is a platform that represents your work ethic, stature, and commitment to your work. It doesn't matter even if you sit idle, sip coffee or work like a workhorse for days, your office chair is your long-term work companion. It remains synchronous to your routine, regardless of whatever regimen you follow.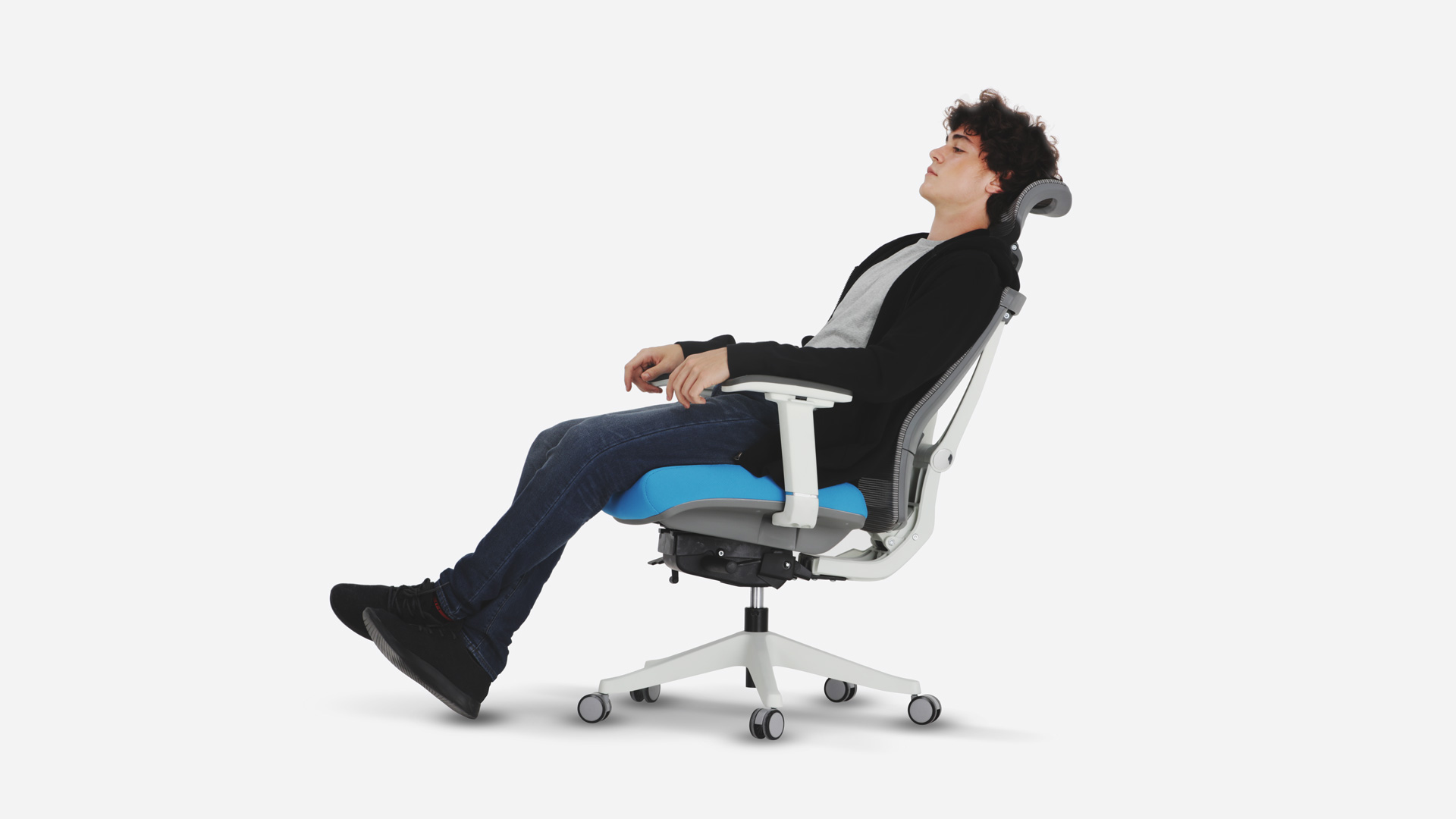 The importance of selecting an office desk chair on the basis of your needs, budget, and purpose is huge. It is simple to understand that without a working office chair for yourself, you can't work at an optimized level. Besides, it also provides you with support and comfort, which makes it an ideal piece of furniture.
Although, the basic fact that revolves around the selection of the best chair is the decision-making and evaluation of the best products. Today, every office furniture-making company uses state-of-the-art tools and techniques to stay ahead of its competition. Hence, from an abundant number of companies, selecting and filtering the right products for your office is a cumbersome process. Apart from the various features and functions of an office chair, it is fairly important to consider its price point as well. Any piece of furniture that puts a dent in your budget should be avoided.
In this article, we have tried to troubleshoot the process of selecting the right office chair for you. Importantly, two different office chairs – Ergo Chair 2 and ALEFJÄLL by IKEA have been reviewed. Both these chairs have distinct features, benefits, and functions to add grace and elegance to your workspace. However, it is only possible with their in-depth research to figure out which chair provides a better value for money.
Important Factors to be Considered
Office Chair selection is not really an easy deal as it seems to be. It involves a number of considerations and factors to be analyzed. Typically, it is important to understand that an office desk chair is not just a decorative item. It is not just purchased for its aesthetic appeal. The primary utility of every office chair is to provide – support and comfort.
Essentially, employees form the backbone of every business organization. A dissatisfied, strained, and stressed individual can never work at an optimum level which can drastically impact the productivity and performance of any business. Further, an office chair can be ideally placed even outside of the office as well, such as a home, library or restaurant, and it would serve the same intended purpose.
The art of doing business has changed over the past few decades. Companies have maintained a high standard of professionalism and work ethics by utilizing style-specific decorum including furniture. As a result, office desk chairs have become an essential component of every office decorum. It has become a component of the philosophy and values of the workplace.
Apart from utility and styling, there is another important factor important while considering an office desk chair. It is the maintenance of the right posture through effective lumbar support in the chair. Poor lumbar support results in poor positioning and posture, which may cause problems such as back pain, strain on the spine, neck pain, and headache.
Lastly, it is the price of a particular office chair that determines its value for money. For instance, a stylish yet expensive chair should be avoided in place of a comfortable and budget-friendly one. It is the foremost concern of every business developer to ensure that the office furniture doesn't create any dent in the financial health of the company.
Ideally, our selection criteria and evaluation are based on all the important factors described in this section. That is why, we have shortlisted only two different office desk chairs which are budget-friendly, feature-packed, elegant, and health-friendly.
The Ergo Chair 2, a wonderful office desk chair has a futuristic or hi-tech design that provides you with a distinct seating experience. The company offers a 30-day hassle-free return policy if in case you're not satisfied with the experience.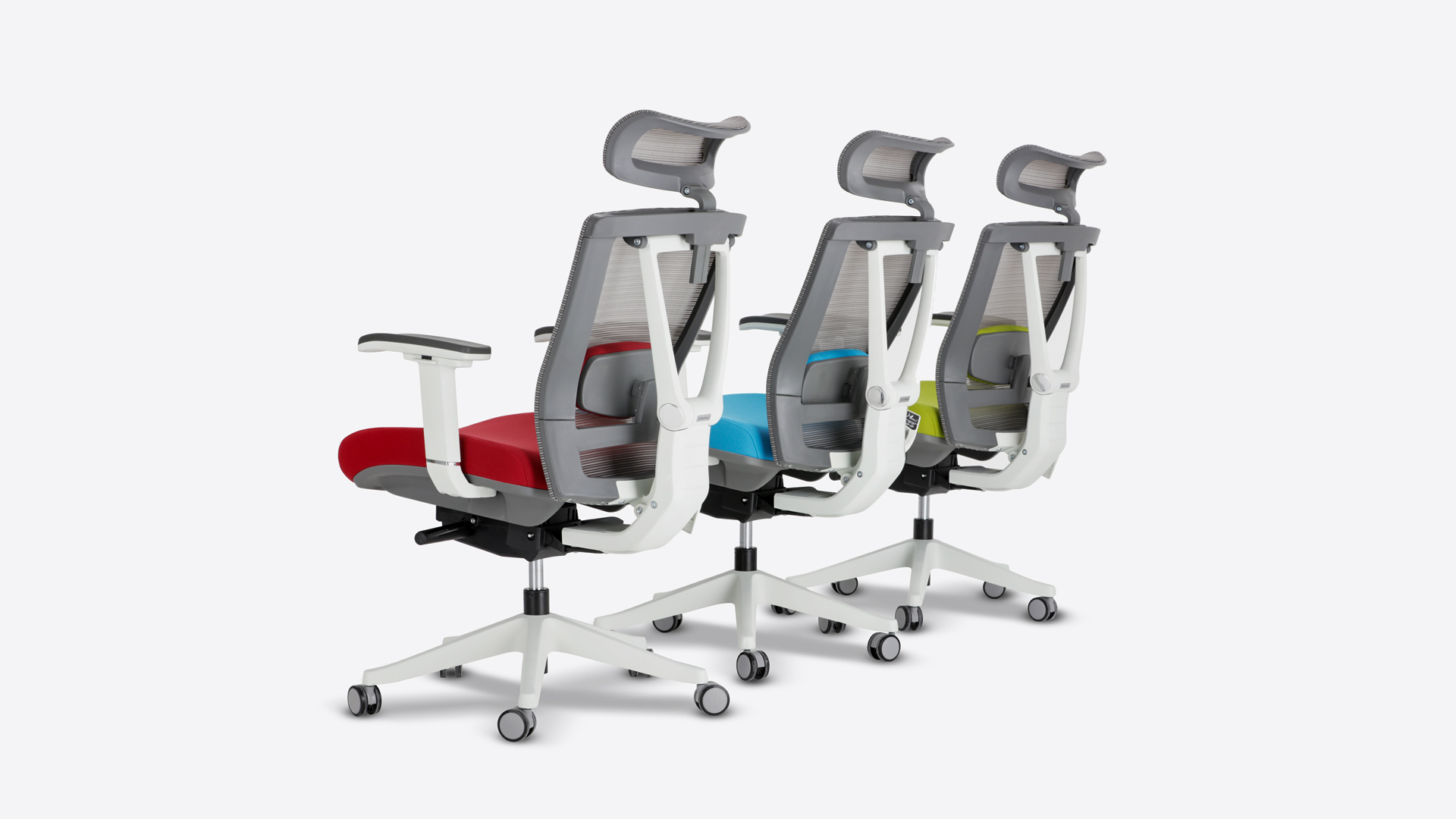 Packaging and Assembly: The Ergo Chair is aptly packed to avoid any damage. The packaging contents include the different components of the chair, an instruction booklet, a set of tools, and a warranty card. The instruction booklet provides a detailed description of all the components, and the entire assembling process is described in detail. The booklet features a number of images that help you to easily assemble the product. Further, the provided tools with the package are more than enough to assemble the chair. Besides, the entire assembly takes 20 – 30 minutes of time.
Design and Styling: The Ergo Chair 2 is a distinct piece of furniture made by the amalgamation of two different art styles – Italian and Korean. The special tilt tension system incorporated in the chair is Italian. Whereas, all-mesh designing is distinctively Korean. Both the design aspects provide a peculiar outlook to the chair, allowing it to be easily recognized. Full of futuristic design elements and shape, the Ergo Chair 2 is a joy to behold for onlookers.
Features and Functionality: The Ergo Chair 2 is a feature-packed product. It has all the modern features of a premium chair with unique styling, comfort, and lumbar support. Construction-wise, it is solid being based on a strong frame. It provides you with a large number of customizable features to suit your varying requirements. The Korean mesh provides an incredible level of ventilation that keeps you away from precipitation even after long hours of work. The tilt tension mechanism provides comprehensive back support, and adjustments to suit your requirements. Autonomous maintains that the Ergo Chair 2 is a revolutionary product that enhances your lifestyle and productivity as a worker.
Additional features of the chair also include the capability to rotate an angle of 360 degrees, and full-body support to provide no-compromise back support regardless of the seating position you're in. With these capabilities, you are free to adjust the chair in any direction and angle without any hassle.
Predominantly, fullback support is essential to eradicate any back pain and spine-related problems. It also helps in maintaining proper blood supply in your body. The entire adjustment process of the chair is convenient as well. You just have to pull the lever down to fix it at any required angle, and you're done.
Benefits: The ErgoChair 2 is feature-packed and provides a number of unique benefits to its users.
A large number of customizations to adjust the chair as per your requirement.

Flawless design and a solid framework that provides unmatched durability.

30-day return period that allows you to return the product in a hassle-free manner if you're not satisfied with the experience.

Full-scale lumbar support keeps your neck, back, and head in a healthy position.

Hassle-free assembly with no requirement of additional tools and equipment.
Drawbacks: There are no direct drawbacks of the chair but certainly some areas where it could be improved.
With the wide range of customization options, the average user may have a hard time getting hold of all the different features and functions.

Not exactly a flaw but the company needs to improve its shipping time.
ALEFJÄLL by IKEA
If the Ergo Chair 2 was a futuristic design, then the ALEFJÄLL by IKEA is a retro design. It is a chair that is made up of grain leather, boasting of its softness and comfort.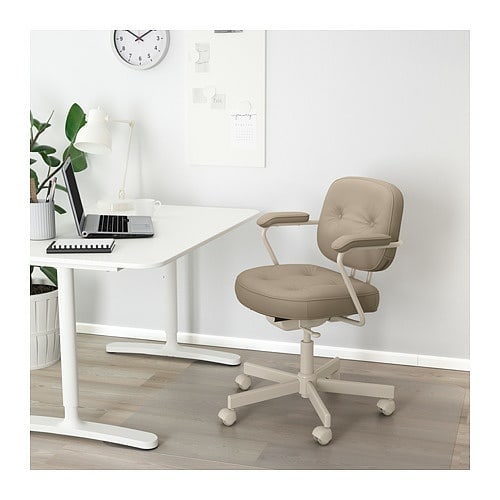 Packaging and Assembly: The product is carefully packed to avoid any damage, and contains all the necessary tools to assemble the product. It has a detailed instruction booklet that has some images describing the assembly procedure. The entire assembly process takes about 40-50 minutes. Though, the company could have provided more details on the swivel attachment.
Design and Styling: The most distinguishing feature of the chair is its retro styling. The product is reminiscent of the 1950s when tanned leather chairs were the trend. The chair has a unique grain leather seat which is highly comfortable, and soft to the touch. The tanned leather is just like fine wine, as it gets better with age. Its brown color acquires a unique texture with prolonged usage that adds to its vintage styling.
Features and Functions: The chair features a distinct tilt and height adjustment function to provide you with comprehensive back support. Unique to its design, the chair has a discreet pressure-sensitive brake mechanism that provides it with the ability to stay in place, whenever you stand up. Similarly, the brake mechanism is released whenever you sit down.
With the seat and backrest adjustment feature, you are allowed to adjust the seat as per your height, posture, and preferences. Although the company boasts of its unique adjustment functionality to favor persons with different heights and body types, with our analysis, we've found that the chair is not so convenient for persons less than 5 feet 6 inches in height.
The company also claims adjustable seat depth that allows you to adjust the chair as per your thighs and back position. The seat and backrest adjustment provides you with maximum support to withstand years of usage. The tilt function incorporated in the chair is a lockable system that adjusts accordingly as per your weight and applied pressure. Further, it increases stability and control regardless of the position you're seated in.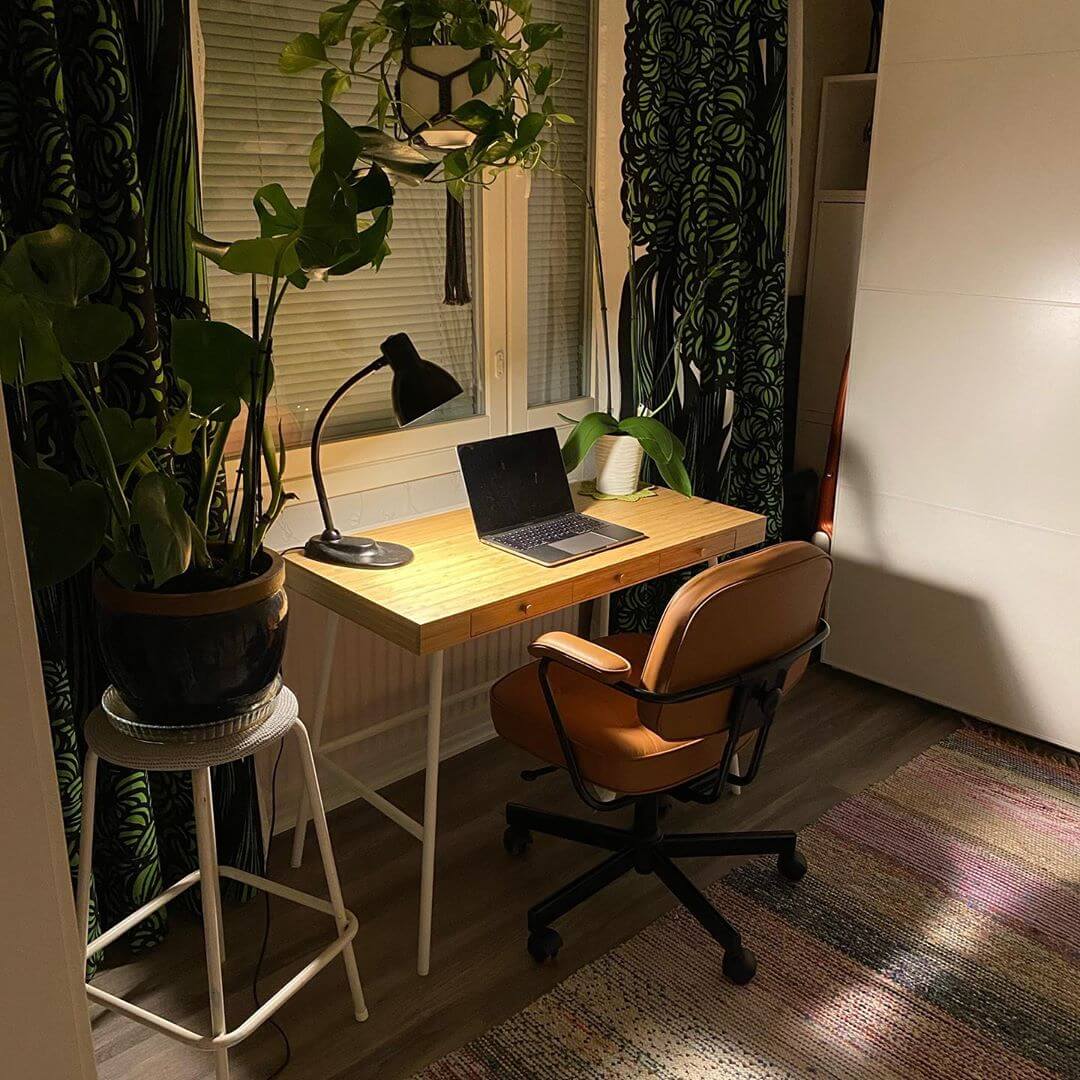 Distinctively, the company provides a magnificent 10-year limited warranty on the product. However, there are various terms and conditions that apply to the warranty.
Benefits: The retro-styled chair provides a number of distinct benefits to its users.
Tested for long-term office usage. The product meets the different requirements of safety, stability, and stability as per different European and International standards.
It also complies with the California TB117-2013 requirements for flammability.

Its unique retro styling is a distinctive feature that is not found in other chairs of its category.
Drawbacks: With the different advantages, come some disadvantages as well.
The height adjustment feature is not up to the mark, as it has been prone to complaints from short-height people.

For its price, the chair has a lesser number of features as compared to the Ergo Chair 2 by Autonomous.
Conclusion
In this article, we compared two distinct office desk chairs – Ergo Chair 2 by Autonomous and ALEFJÄLL by IKEA. Both the chairs have a number of benefits and features that add grace to their description. There are various similarities between the two products in terms of features, functions, and advantages. Although, there are some differences as well.
The major difference between the two chairs is their styling. The Ergo Chair 2 is based on a futuristic design, the ALEFJÄLL is a design from the 1950s and looks like a retro product. Another major difference is the color of the product, where the Ergo Chair 2 is available only in black color, and the ALEFJÄLL is available in a tanned brown golden color.
We have compared both chairs on the basis of three important categories – style, health effects, and price. Although, both the office chairs are incredible performers ALEFJÄLL has some distinct advantages over its competitor.
The major factor is the height adjustment feature in the Ergo Chair 2, which is flawless and provides complete customization options to people with different heights and body types. On the other hand, the ALEFJÄLL lacks in providing complete height adjustment support to people with small heights. This drawback is the single most determining factor that can prevent people from purchasing this furniture. However, the ALEFJÄLL scores over the Ergo Chair 2 in terms of the warranty, as it provides a comprehensive 10-year limited warranty. However, there are certain considerations in the warranty policy as well.