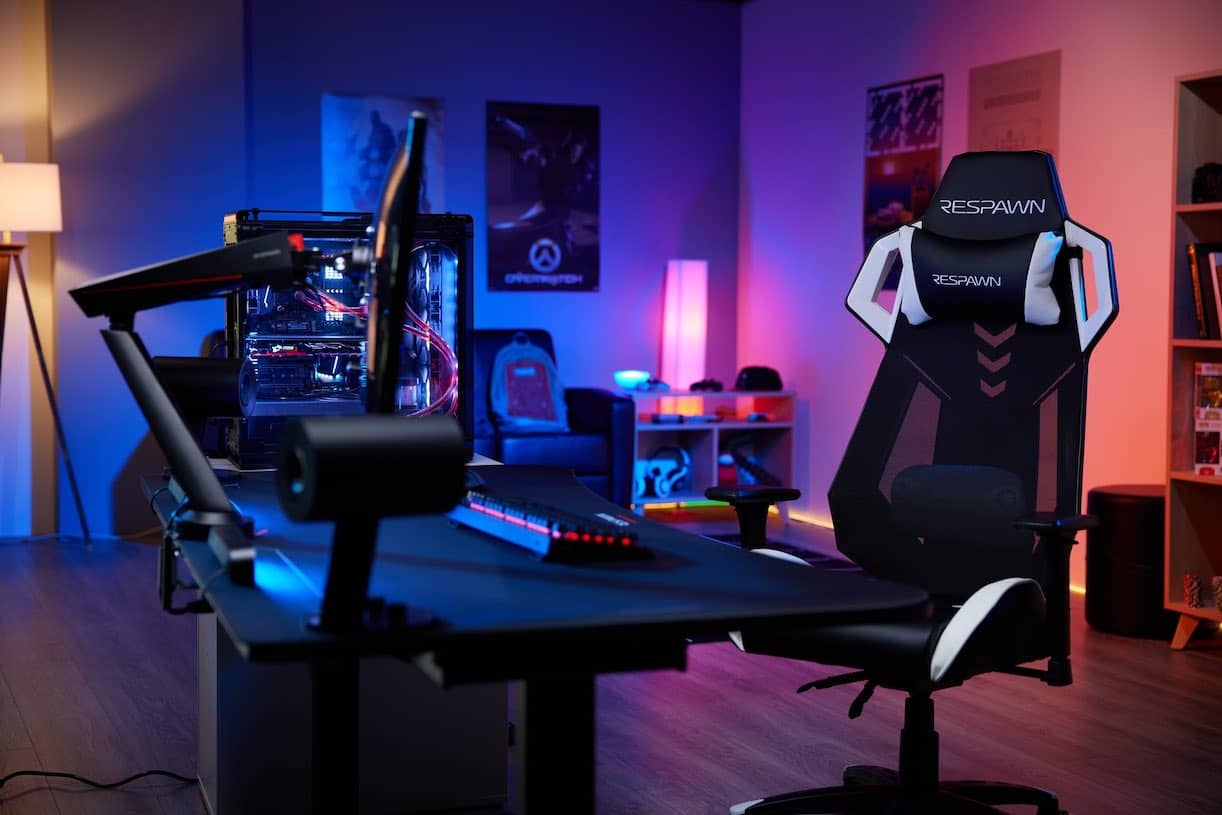 Those on a budget can easily find a gaming chair that can complete their enclave with a Respawn unit. And now it's going to be a battle between the 110 and 210, two of the more lower-priced Respawn brand! If you are new to this name, you may want to read this post first: Respawn Gaming Chairs: Which One is the Best & why it's worth your money
Let's get the ball rolling and see which can emerge as the more comfortable one. 
See the table below for easy comparison.
| | | |
| --- | --- | --- |
| Respawn Chair | 110 | 210 |
| Seat height range | 18.5″-21.3″ | 18.75″-22.25 |
| Seat width | 21" | 21.25" |
| Seat depth | 20" | 17.5" |
| Recline | 90- 155 ° | 90- 130 ° |
Both are basic gaming chairs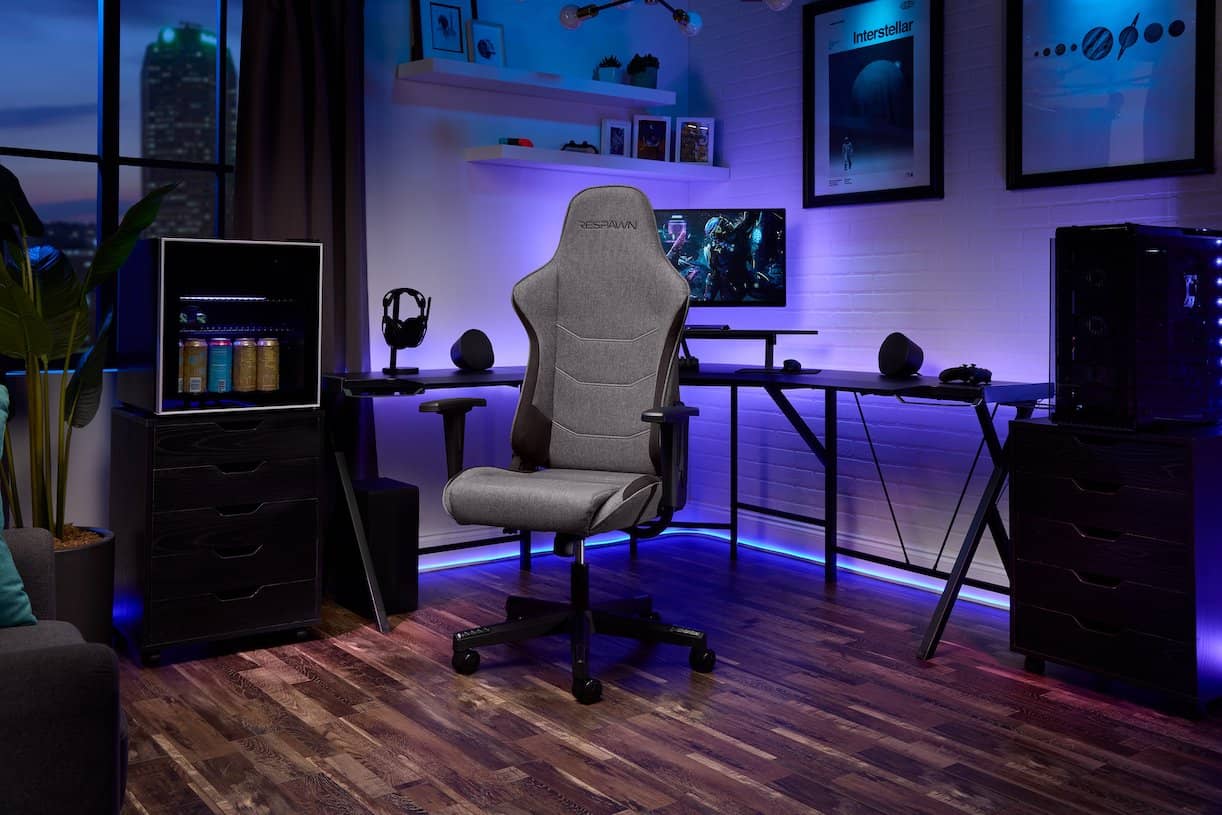 The Respawn 110 is quite popular among novices. It appealed to beginners mainly due to two reasons. One, it is quite affordable, costing more or less 200 dollars. You can buy it for less than 150 if there are discounts.
And two, it looks gamey enough. It's not over the top but it will surely not be mistaken for an office chair. It can easily give away a gaming enclave no matter how you hide it. And second to comfort, the aesthetic is often prioritized by beginners, especially if one is on a budget.
On the other side of the ring, is the Respawn 210. It costs a bit less than the 110. But the 211 is a mix and mash of a mesh back and cushioned seat and armrest. And this may be the reason why it was slightly lower than the 110. 
Both look basic, you often will see almost the same design and the red and black cords in most basic gaming chairs, such as the OFM or a Vertgear. They also have almost the same price tag.
We mentioned earlier that the 210 has a mesh backrest and it does have a slightly edgier look compared to the 110. It looks quite similar to an OFM 3086 except that the back is mesh. 
The 210 is perhaps the brand's offering to gamers who live in hotter regions. We all know how insanely hot gaming chairs can get, especially with entry-level units, come summer. 
But despite the edgier look, the 210 still looks basic. It can even be reminiscent of generic brands that you can spot in local stores. So you have to manage your expectations. These two chairs do match their cheap and affordable price.
It can be a comfortable gaming chair… but only for a few hours
We have seen reviews claiming that both units, especially the 110, are very comfortable. You can see a lot of positive reviews claiming how cushy and comfortable it is. They find the padding thick and supportive.  
In our review and experience, we beg to disagree. 
Maybe those who claimed they are very comfortable did not try sitting on the chairs for longer than 2 or 3 hours. 
The cushion is, yes, thickly padded. But it is not a sublime comfort like what you can feel when you sit in a Titan or at least an AKRacing chair. 
You can instantly tell that the padding, though thick, is made of cheap material. You may find it comfortable if you sit on it for 2-3 hours only after you can feel the material underneath the seat, especially if you are not slim.
As for the 210, surprisingly, it feels a bit better than the 110 given its mesh back. The mesh feels okay. It's not the best or not that flexible, but it's not rough and it's not scraping your skin. The 210 feels like you will be able to sit in it longer than the 110. Perhaps due to the lack of padding for the backrest. 
And oh, the cushion of both units easily flattened out. When you sit on it for more than 2 hours, especially for the 110, it quickly deflates. The problem is with gaming, you will most likely sit longer than 2 hours.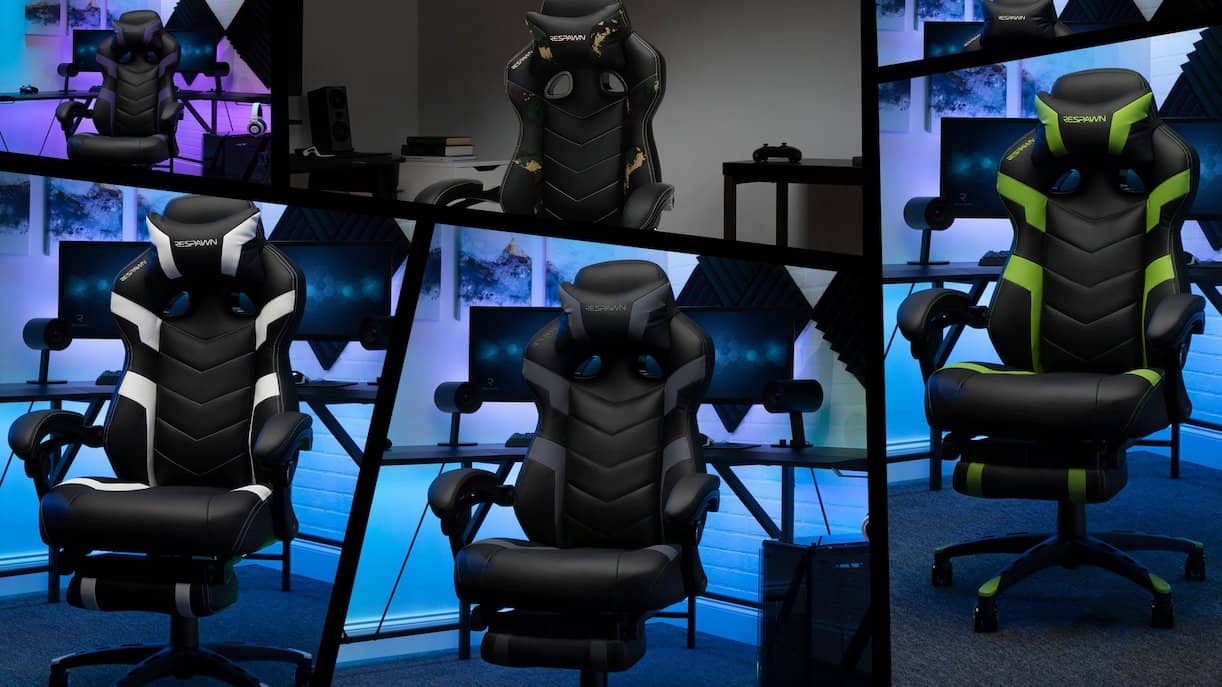 Both chairs are quite adjustable..but not that convenient at the same time
How come?
Let's dive into it later. Let's talk about the adjustable features of the two units first.
110 and 210 both have an adjustable footrest, headrest, and a lumbar pillow. The back support is also fixed. The headrest is decent, but when it comes to the footrest it's a bit shaky.
The pullout footrest can sometimes slide out even if you're not pulling it. We think the heavier you are, the more chance that it will slide out of place. That's why we also see this working only for slimmer and thin people. The weight forces the footrest to go out of place.
And it does feel a bit wobbly when you're using it. The metal connecting the footrest to the chia seems thin and can shake a lot. 
Though the build of the chair can still accommodate those of average weight, the less weight you have, the less chance for the footrest to shake. 
The seat height range is the same for both units. It can go low enough for a petite person, or someone who stands 5'1"-5′ 2". But it will not indulge taller or slightly taller users.
Love and hate the relationship with the recline position
In gaming chairs, the recline feature is very important, everyone needs a breather from an intensive game. But it's not all love for Respawn the 210 and 110 despite an indulgent recline feature.
The chair does easily recline, it also holds itself well for those of average weight. 
But take note that it will go back all the way unless you pull the lever to lock it since it does not have a tilt function. 
That's okay since most entry-level gaming chairs may have the same issue. But the problem is, while reclined, it can be difficult to reach for the lever to lock the recline. So you have to tilt to the side so that you will be able to pull the lever. That can be uncomfortable and inconvenient at the same time. 

But if you have longer arms, then you'd find it easier to reach the lever. But then again, this is not a chair for the tall and heavy. So only a few will have longer arms but a petite or average size body, very few will have that anatomical shape. So very few will be able to fully appreciate the recline feature.
The 210 and the 110 are for slim gamers who are on a budget
Otherwise, we recommend saving a bit more and looking for a more comfortable gaming chair that can last longer. Both the 210 and the 110 will not last over a year. And even for slimmer gamers, you will still feel the cushion deflating after several months of use. 
The seat width of both units is also fit for smaller size or slimmer gamers. It has a bucket-style seat, and the flaps are quite thick. So in no way would a bigger and heavier individual find these two chairs comfortable, even if they have a supposed weight capacity of 275 lbs. 
Even average-sized users might still feel that these are too restricted. 
But If you are still looking at a Respawn chair that's a bit wider, the 400 might be able to accommodate those with bigger bums. But we did find the overall construction and quality pretty much the same with the 110 and the 210. Cushion and seat comfort are the same too. So if you want something that can last longer, you might want to look at other brands. 
The back support of both units is fixed. A Respawn chair with an adjustable lumbar is the 200, but the specs and the comfort level are also likewise.
Perhaps what we can recommend as comfortable from the brand is the Respawn Specter. But this is an all-mesh gaming chair and it might not be every gamer's cup of tea. since it's also very minimalist. It lacks that gamey red and black sort of combo. But it is one of the most comfortable Respawn units, so mesh works better for the brand. 
But take note that this is still a slim chair, so it cannot accommodate taller and bigger gamers. But in terms of comfort, you will be able to sit in it longer than you can in a Respawn 110 or 210.