When it comes to office chairs, there is no one size fits all for many chairs. Some people need chairs to accommodate their height a bit more than a standard chair might be able to offer. For example, many chairs are big and tall, only left to accommodate users that have a taller or wider frame by having a wider and deeper seat pan and taller chair backs.
Some petite chairs offer similar accommodations, but without the ergonomic benefits of full sized chairs. Smaller seat pans and shorter chair heights can make the petite chairs more comfortable for short people, but without the state of the art benefits everyone has come to know in the 21st century. Smaller users who may find a petite chair slightly uncomfortable have an option that is a full size chair, but thanks to its customization options, can accommodate user of all heights, even some of the shortest professionals in the business.
What is Important for Short People Buying Office Chairs
There is no set height that you have to be, however, its important to keep in mind your chair should fit you comfortably. This includes the seat height and the distance between where your knees bend and where the end of the chair is. It's best to have a little bit of space between the end of the chair seat and where your knees bend. Your feet should be able to touch the floor.
To give you an idea on measurements, the seat height for petite chairs usually range from 20-23″H. The back height for standard chairs can range anywhere from 21″H to 27″H, while the back height of petite chairs is typically is around 21″H. The choice chair for short professionals that we'll highlight in this article features a back of 21.4 inches.
Getting the right height adjustment will set your hips and low back in as healthy a position as possible for the activity of sitting as well. The hip position you establish when you get the height adjustment right provides a starting point for all the other chair adjustments. If you are short, it can be increasingly difficult to find a chair that has the correct height adjustment for the chair's seat. Once you've got the height so that it fits with your frame, the next adjustment to make is the seat depth. Why? When made correctly, the seat depth adjustment enables you to access support from the chair back without cutting off circulation at your knees. Seat depth measurement is about how far forward your body is – an ideal seat depth is one that positions you with as much comfort and support as the chair can give. With the chair supporting you properly, your body does not need to work as hard to keep you upright. If you are short, the ability to get support to sit upright from a chair on which you cannot reach the floor is nearly impossible.
Finding a good recline feature can also be difficult for short people. Depending on your chair's features, reclining can often be a problem if it has fixed tilt tension. This is mostly a problem for lighter framed users who find themselves fighting their chair when trying to recline. Once again fixed tilt tension is designed to suit the weight of an average built person and is much too stiff for lighter people.
Make sure any chair you consider has either adjustable tilt tension or adjusts automatically to individual user weight. Typical weight ranges start at 100 lbs and go up to around 250 lbs.
Seat depth is also another key adjustment missing from far too many chairs. Without it it's often difficult to gain good leg comfort. Unfortunately there is no simple workaround for fixing this. Low cost budget office chairs are highly unlikely to be suitable for petite users as they lack the adjustments and flexibility needed to achieve good working task chair comfort. The best part is thanks to technological advances, you do not need to spend $500 on a great office chair for short people. There are options available for short professionals looking to buy a new office chair that won't break the bank and happen to be designed for user comfort and accessibility. One chair stands above the rest in terms of these features for short people. Autonomous has an offering for a chair that puts people first, and does its part to make every user in control of their comfort.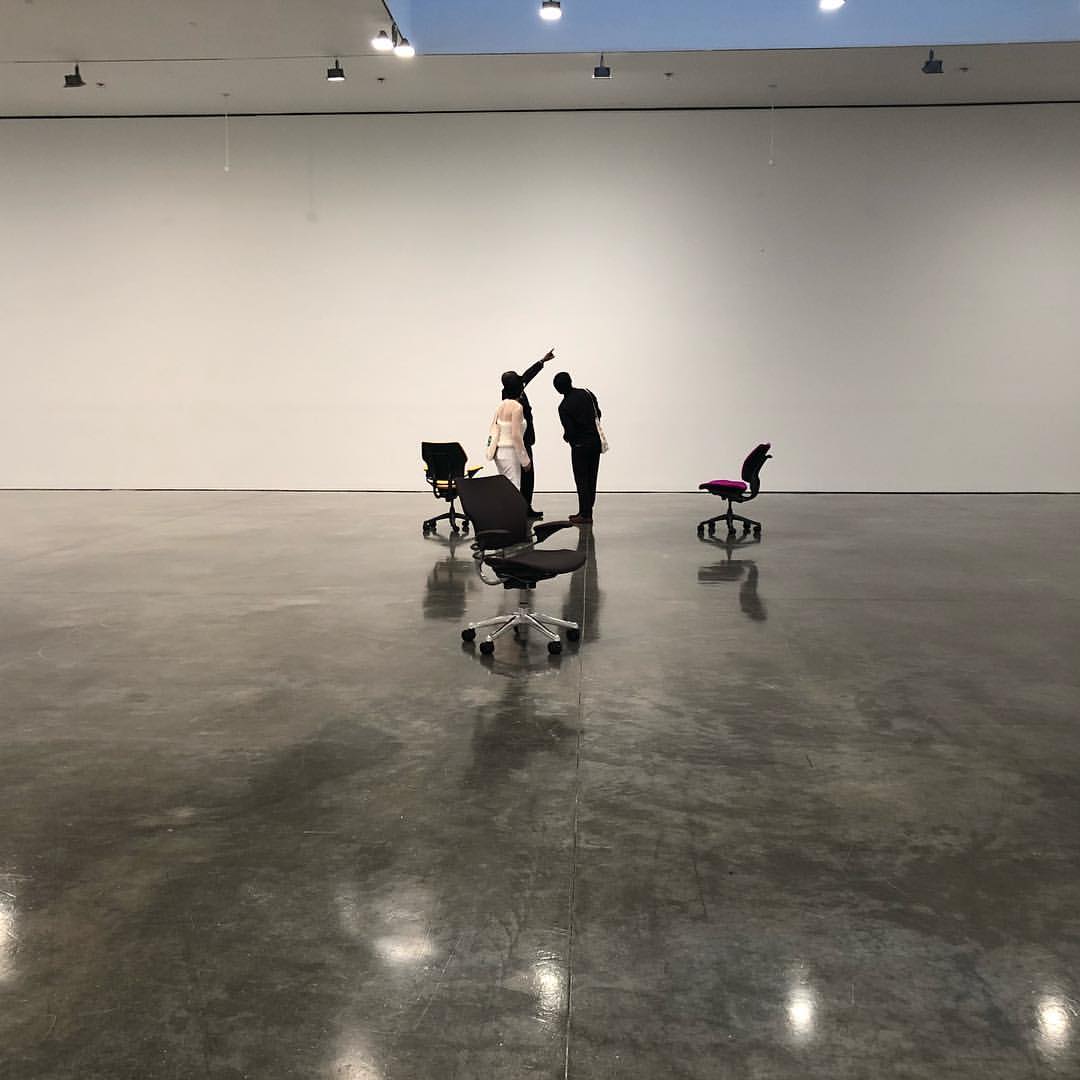 The AvoChair – Find your Fit No Matter How Short
The AvoChair is sleek and functional. Its clean, minimal, flowing lines are inspired by nature and thoughtfully constructed with health in mind. The Avochair provides a modern sitting solution that supports natural good health for shorter individuals. Every element of the AvoChair is designed to offer maximum support to any sitter's body no matter their height. The elastomeric mesh back gives the perfect balance between support and airy comfort, while the gentle waterfall style roll-off at the front and soft ellipsoid arm pads remove hard edges. The minimally designed AvoChair contains a sophisticated mechanism built into its sturdy diecast aluminum alloy base. It allows you to lock in your preferences to create the perfect reclining tension, arm position and seat height. That means you will not get stuck in between settings or limited to stereotypical chair settings. Find the balance for your feet and hips that accommodates a shorter height and program it into your chair.
Conclusion
Chairs, like a lot of office furniture, are not often built with shorter heights in mind. Rather than struggle to find a chair that you can make work, find a chair that works for you. In a perfect world, you would have a chair that allows you to find the perfect seat height, back and seat angle, recline options, and most of all, feel like the chair is yours. Well, the world is not perfect, but this chair does exist. The AvoChairs is an option all short professionals should consider for its customizability and creative interpretation of user-first accessibility. Grab your perfect chair today!