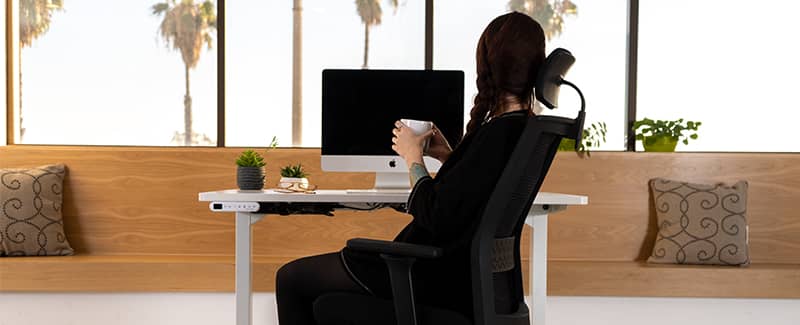 Over the past 12 months, a lot has changed and many people are now taking advantage of the new work from home lifestyle. With more flexibility, surrounded by the comforts of home, and the ability to manage your own workload, there is now a growing demand for ergonomic office furniture. From supportive ergonomic computer chairs to height adjustable standing desks, investing in your work from home environment can help boost productivity, performance, and even creativity. 
With that being said, ergonomic office furniture doesn't need to cost a small fortune. In fact, we're going to show you the 5 best ergonomic office chairs under 200 bucks from Qwork Office. This U.S. brand combines minimalist design elements and smart ergonomic features to create a range of budget-friendly office chairs. Plus, they offer free U.S. shipping!
So, whether you want to level up your gaming station at home or make your new work from home lifestyle more comfortable, Qwork has ergonomic computer chairs to suit all budgets and needs. So, let's get started!
Ergonomic Computer Chairs Under 200
Let's take a look at top 5 best ergonomic office chairs but with a wide range of features and benefits, from Qwork Office.
The Knox Plus – Best Office Chair For A Small Workspace 
The Knox Plus foldable ergonomic office chair is a space-saving solution for work from home professionals. If you're struggling for space while working from home, this compact design is a great alternative to a standard bulky computer chair. While still investing in a smart ergonomic computer chair, Qwork Office has created a chair that can actually be folded away when not in use and stored conveniently and neatly under your desk. The back of the office chair folds in on itself, which means it can fit into even the smallest home offices. The ideal temporary workspace chair! The Knox Plus features a breathable vinyl mesh backrest, adding posture support and comfort. 
Benefits:
1: The back can be folded down and stored neatly under your desk.
2: The Knox Plus ergonomic office chair can be assembled in 3 minutes or less.
3: Budget-friendly ergonomic computer chair
Coru high-back mesh task chair – Ideal For Long Work From Home Hours
If you're a bit of a workaholic, investing in an ergonomic computer chair is certainly a good idea. Long hours sat at your desk can cause lower back pain and neck strain. For maximum comfort, say hello to the Coru high-back mesh task chair from Qwork Office. This particular piece of furniture comes with 3D adjustable armrests and a headrest that can be altered to match your unique comfort needs. Designed to fully support the back and to make long work from home hours easy to manage, the Coru office chair is made with a mesh backrest and breathable seat cushion. Fast to assemble, if you enjoy the freedom of 360-degree swivels, you're going to love this chair. Scoot around in any direction and enjoy this affordable ergonomic computer chair.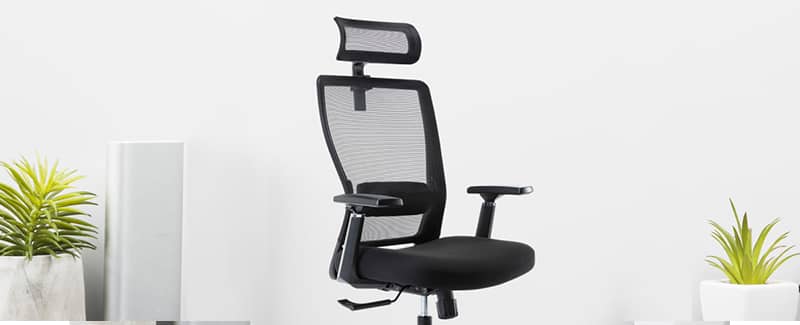 Benefits:
1: 3D adjustable armrests and height-adjustable headrest.
2: 360-degree swivel for the freedom of movement while in a seated position.
3: Easy to assemble and can hold up to 250 lbs.
Another option: Qwork Mesh Office Chair Ergonomic Desk Chair High Back Computer Chair with Lumbar Support, BIFMA Certified Black, see the great price here
Lex high back task chair – Lightweight Design With Superior Comfort  
If you're searching for the best ergonomic office chair under 200, the Lex high back task chair is a great option. Made from innovative, lightweight materials, this chair has been designed with superior comfort and style in mind. The Lex ergonomic office chair features a breathable mesh backrest, that conforms to your body's contours and includes a synchro-tilt. This smart feature helps to regulate the backrest position, offering additional posture support. Suitable for anyone looking for a budget-friendly office chair with all the benefits of a modern, ergonomic design. Both the headrest and armrest can be moved and adjusted to suit your exact height requirements. The seat of the Lex office chair is made from high-density and premium foam, giving you padded support for hours on end. Again, this affordable office chair comes with the fun and playful bonus of a 360-degree swivel and five wheels. With all this, the Lex is extremely lightweight at only 33lbs, yet it has a weight capacity of 250 lbs.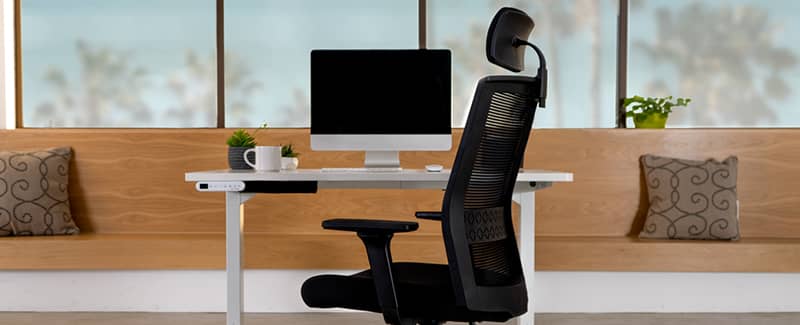 Benefits:
1: Maximum comfort with premium foam seat and synchro-tilt backrest.
2: Both armrests and headrest can be adjusted for additional comfort requirements.
3: Extremely lightweight at only 33lbs, making it super easy to move around.
The Arlo mesh task chair – A Budget-Friendly & Stylish Option 
The Arlo mesh task chair is one of the best-looking budget office chairs currently on the market. With lumbar support and sleek curved ergonomic mesh backrest, it's a sound investment under 200. Like most Qwork Office chairs, it comes with adjustable armrests and a 360-degree swivel, giving complete freedom when it comes to moving around the office. If you work from home, you'll be glad to hear that the Arlo is super easy to assemble too, and Qwork Office has its own YouTube channel to help their customers assemble their new piece of ergonomic furniture within minutes. It's the best budget option and still features the key ergonomic elements to boost your comfort and productivity levels.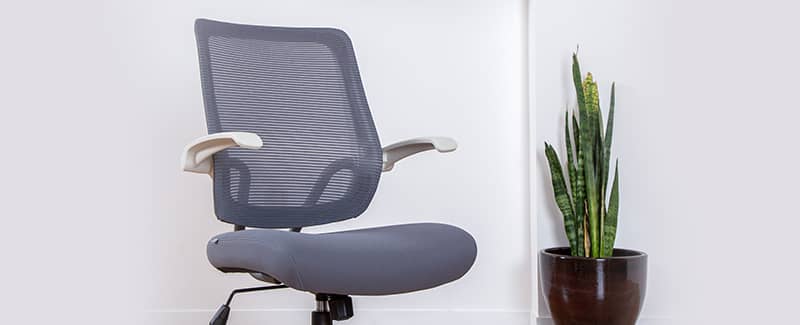 Benefits:
1: Budget-friendly ergonomic computer chair.
2: Stylish design with lumbar support and sleek curved backrest.
3: Easy to assemble at home or in your office.
The Finn ergonomic task chair – Best For Posture Correction 
If you work from home or within an office environment and suffer from lower back pain, neck strain, or problems concentrating, your office chair could be to blame. Ideally, when sitting at your desk, your back should be in its natural S-shape. This is why many posture experts recommend investing in supportive ergonomic computer chairs. Qwork Office has designed the Finn ergonomic task chair to give professionals and remote workers a cushioned seat pad, breathable mesh backrest, comfortable U-shaped armrests, and center-tilt mechanism to offer posture correction and complete support. Equally, the chair features full 360-degree swivel casters, ensuring movement in every direction. Incredibly easy to assemble, Finn is very quick to put together and can support up to 250 lbs. Its polypropylene frame is highly durable, and the lightweight chair weighs in at just under 41 pounds and has a height of 40.9 inches.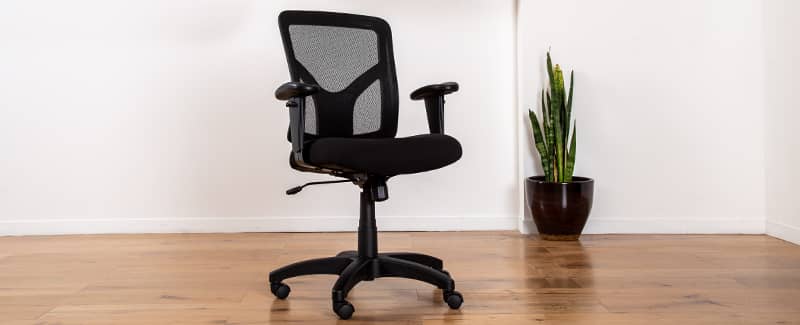 Benefits:
1: Posture correction and lower back support.
2: Center-tilt mechanism and 360-degree swivel casters.
3: Lightweight and can support 250lbs.
Final Thoughts
If you're looking for the best ergonomic office chairs at an affordable price, we suggest checking out Qwork Office brand. They don't sacrifice quality or comfort.