It might seem obvious that a comfortable office chair is a necessity in any office. Unfortunately that's not usually the case. There are still a few people who take this for granted. They fail to appreciate the level of impact a chair bears on the overall productivity and output at the office.
Research shows that creating a conducive environment in the workplace is one of the best ways to motivate workers to put in more effort and stay dedicated. In addition, a conducive environment enhances job satisfaction, which translates to better productivity and efficiency.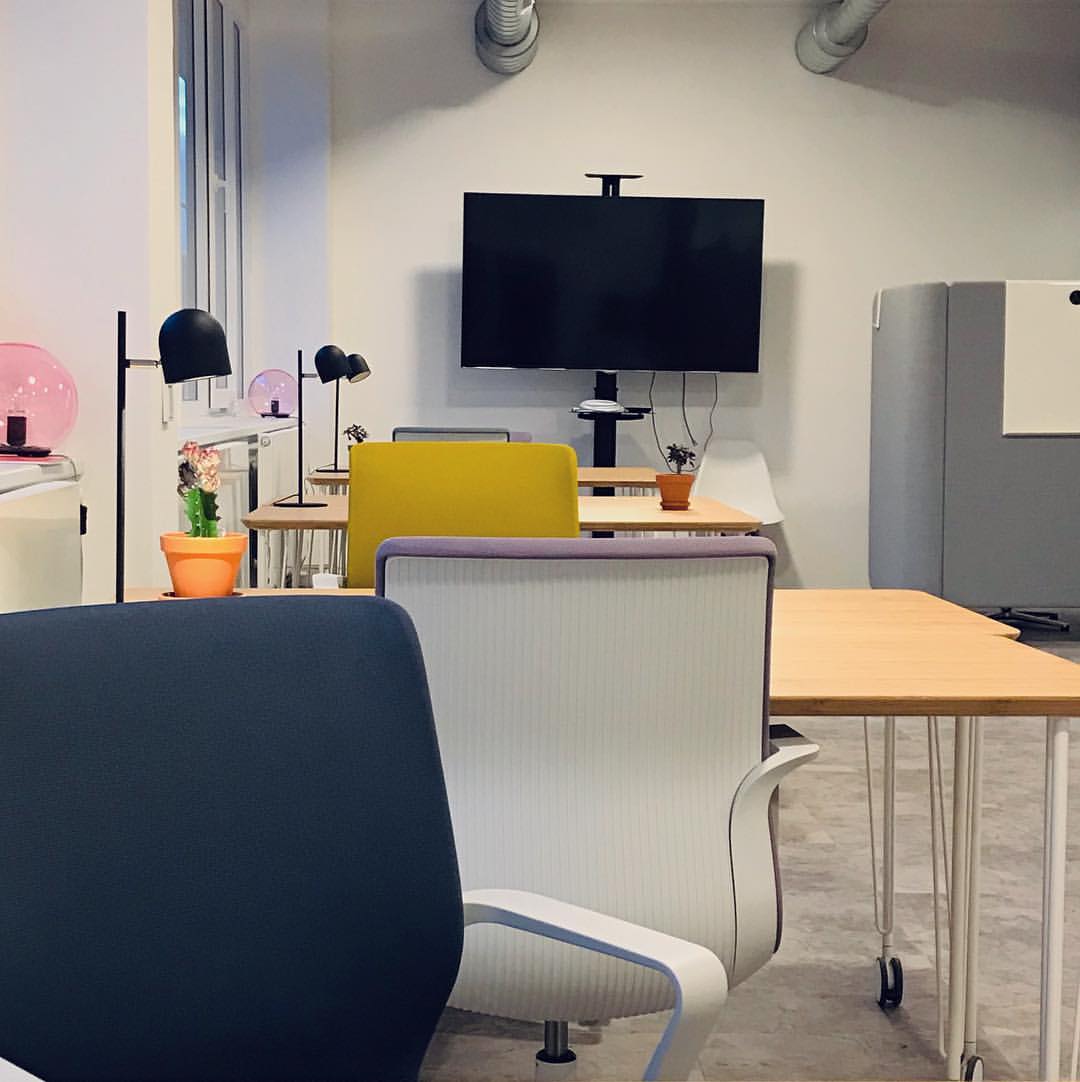 And a great way to develop a conducive working environment is to purchase comfortable office chair. This article explores the most comfortable office chairs in 2019. Enjoy!
SteelCase finally came up with an ergonomic design after carefully studying different human body postures. The chair pays special attention to the spinal cord and encourages motion by allowing you to switch between positions with minimum effort.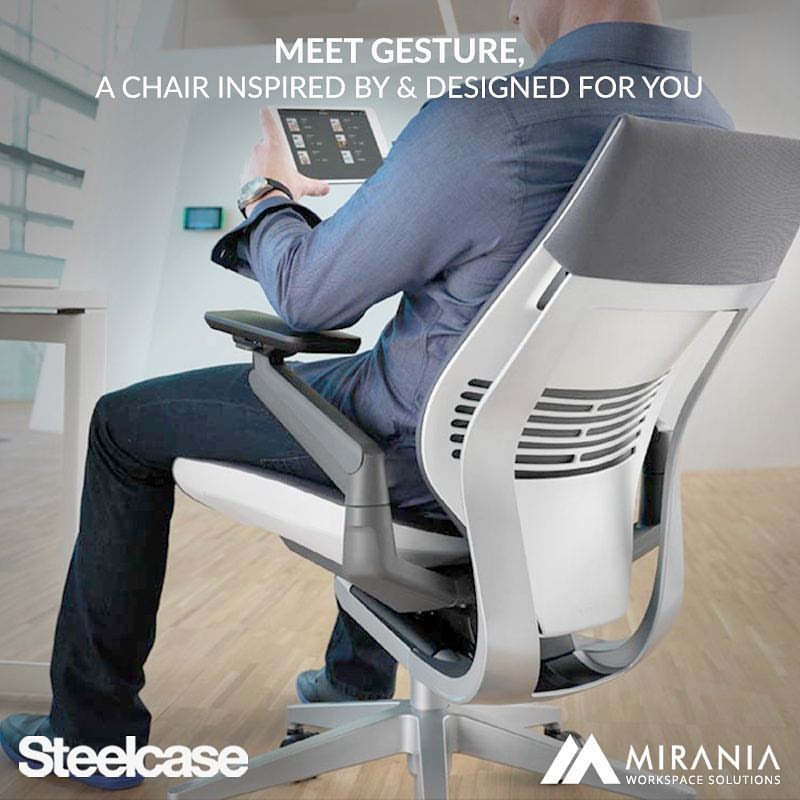 Its foam-filled seat pan, which also incorporates a waterfall design, is built to encourage different sitting postures. The Gesture chair is also designed with air pockets that are carefully positioned underneath the foam to provide consistent support and comfort all day long for any kind of user.
The armrest is also designed with the user in mind. It's easily adjustable to move in various directions angles, including downwards, upwards, outwards, and inwards. The beauty of the Gesture 360 arm is that it mimics the movement of the human arm, thus ensuring you enjoy excellent support irrespective of your sitting position.
Though built with a minimalistic look, the Herman Miller Embody comes with comfort that even some of the most comfortable office chairs struggle to match. The fact that it has been certified by Greengurad goes on to show that its value, standard, durability are appreciated by myriads of buyers.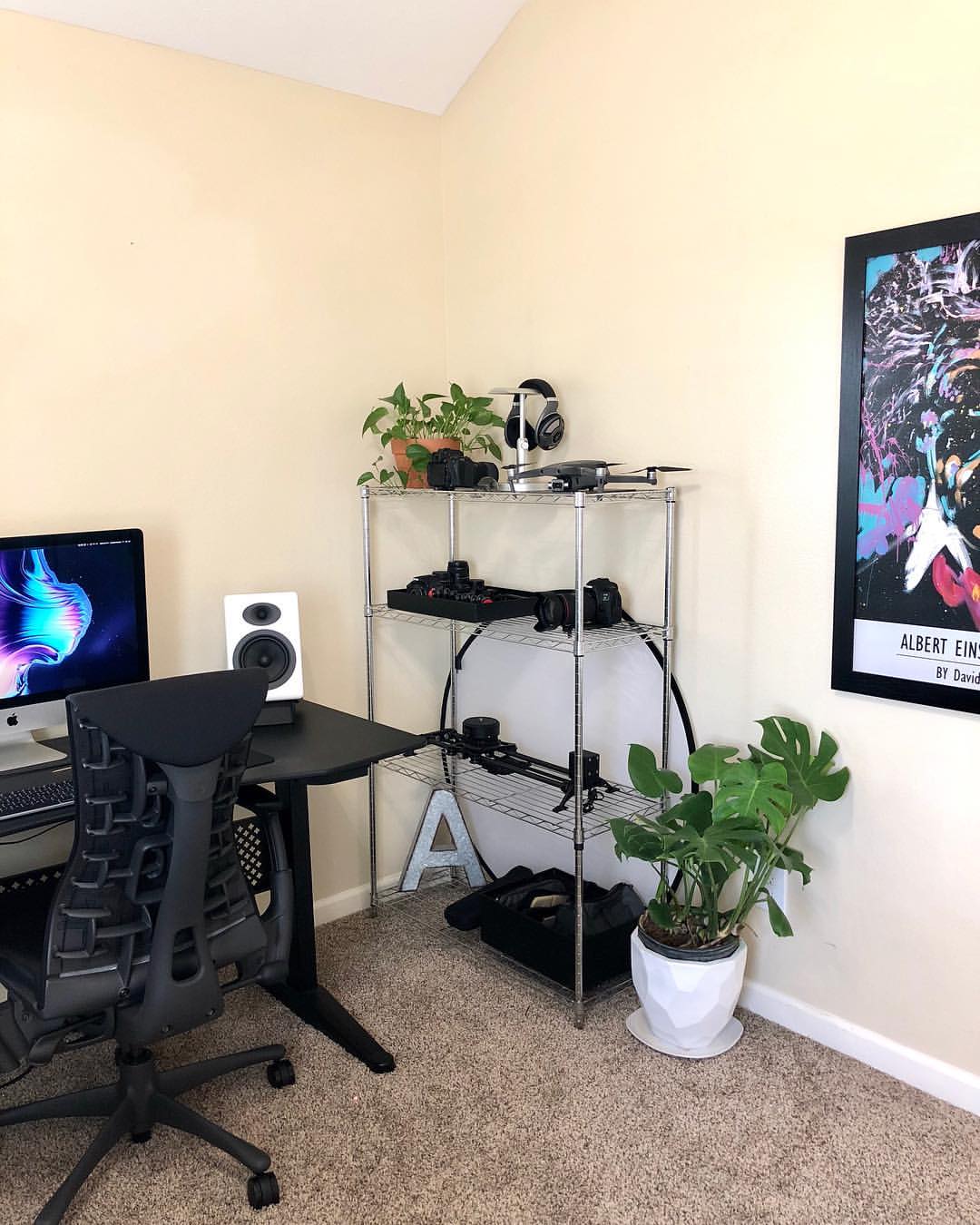 One of its prominent features is its back design, which is designed to function like a human spine. The spine links to the back via a sturdy support system constructed in the form of a H-shaped structure, whose motion is in tandem with that of your back, thereby offering extra comfort during extended working hours.
The chair is also designed to control rearward rotation, thereby relieving pressure on your feet and improving pelvis stability.
It's other incredible features, such as low weight of 52 pounds, dual-caster wheels for enhanced swivelling motion,  innovative armrest design, and more are also worthy of mention.
Erogohuman High Back Office Chair
Chairs have evolved tremendously over time, and so has the Ergohuman.
It boasts of an upholstery mesh back that enhances air circulation, thus ensuring you don't have to deal with sweat as you go about your duties. The chair is designed with a chrome or polypropylene star base that supports its entire weight in conjunction with nylon dual caster wheels, thereby enhancing your movement in the office without the need to rise from your chair.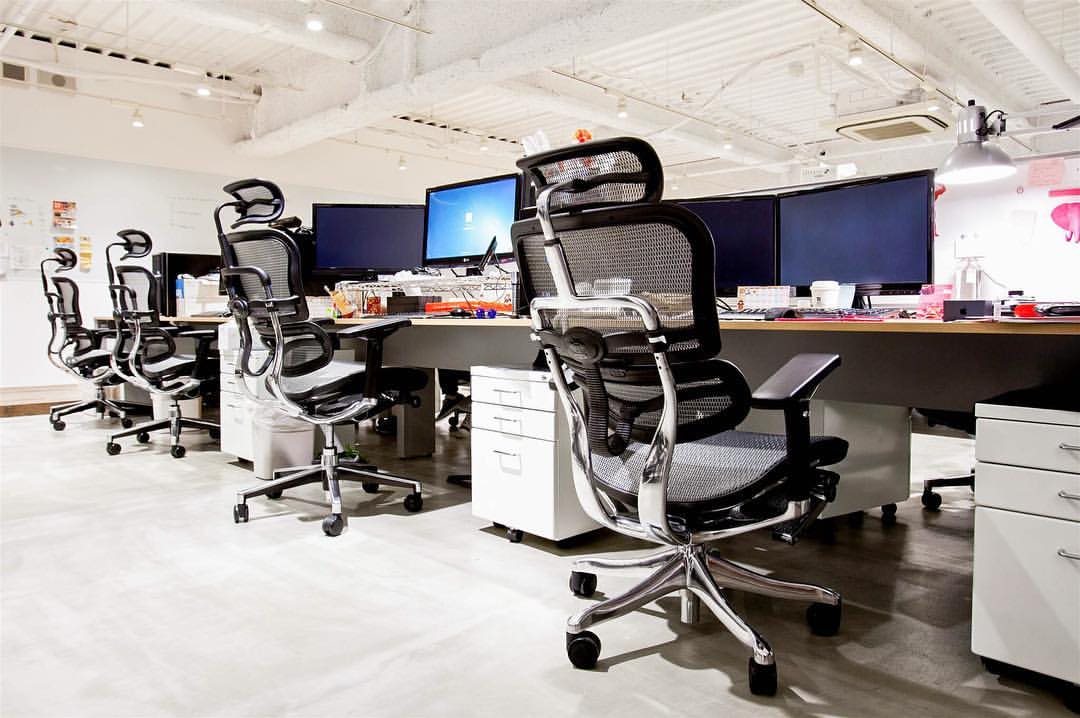 The chair's design resembles butterfly wings because they are designed to enable you sit happily throughout the day. Factor in the eight adjustments that it comes with, including synchronic tilt, tilt lock, tilt tension control, arm height, seat height, seat depth, back height, and back angle, and you have yourself a powerful tool to cater for your needs.
This list wouldn't be complete without a mention of the ErgoChair 2. Designed with the user in mind, the ErgoChair 2, has all the features you would expect from a comfortable office chair: responsive and breathable mesh back, extensive customizable features, durable construction, 360 degrees of flexibility, and more. The list goes on and on.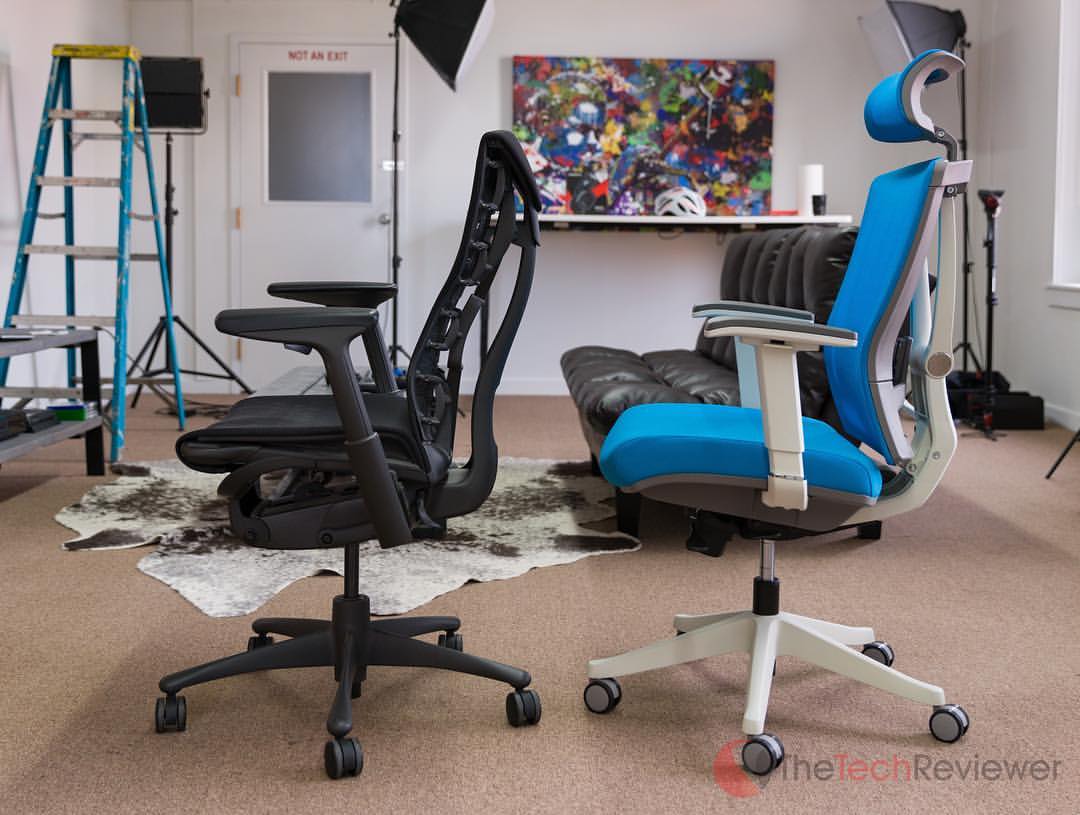 The ErgoChair 2 is designed to encourage a healthy posture, thereby tremendously improving comfortability and blood circulation. The end result is a sharp mind and enhanced productivity.
This ergonomic office chair's design incorporates a high back with contoured mesh that promotes good air circulation for your back all day long. The waterfall edged mesh also encourages continuous blood circulation during long sitting hours.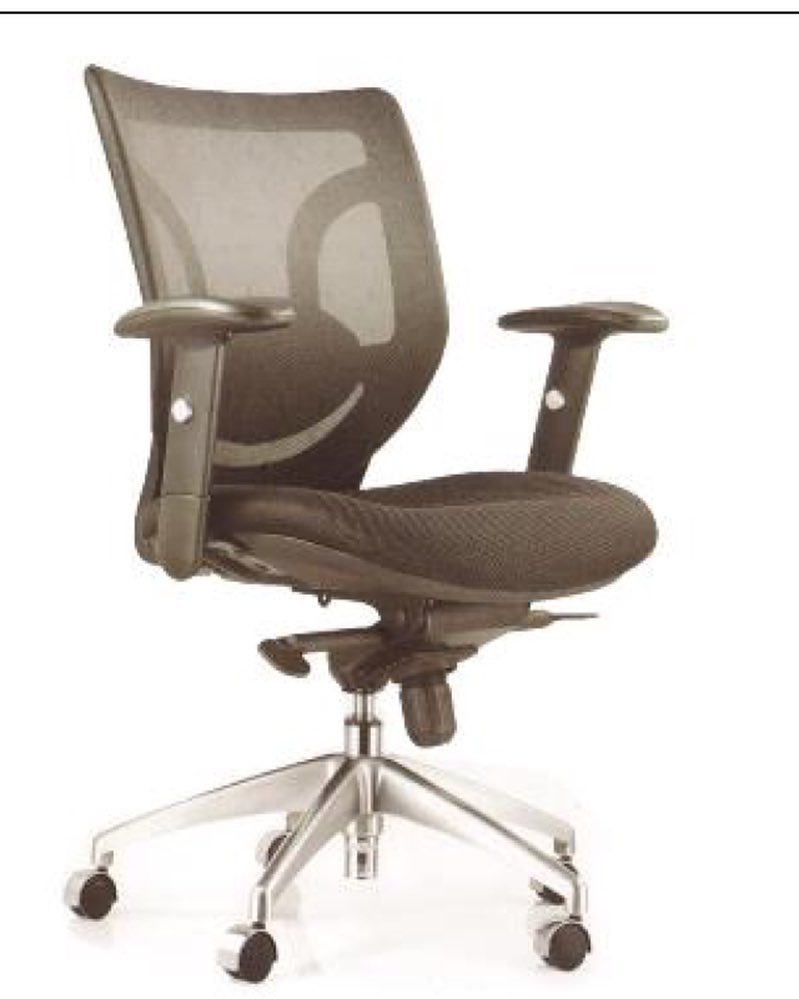 As far as lumbar support is concerned, the chair focuses on lower back support, which most chair manufacturers seem to have overlooked; a phenomenon that may result in consistent coccyx pain.
If this review were to consider the most comfortable chair at an affordable price, then this chair would win hands down.  It's a padded high back constructed from quality leather, giving it both a comfortable feel and a striking look.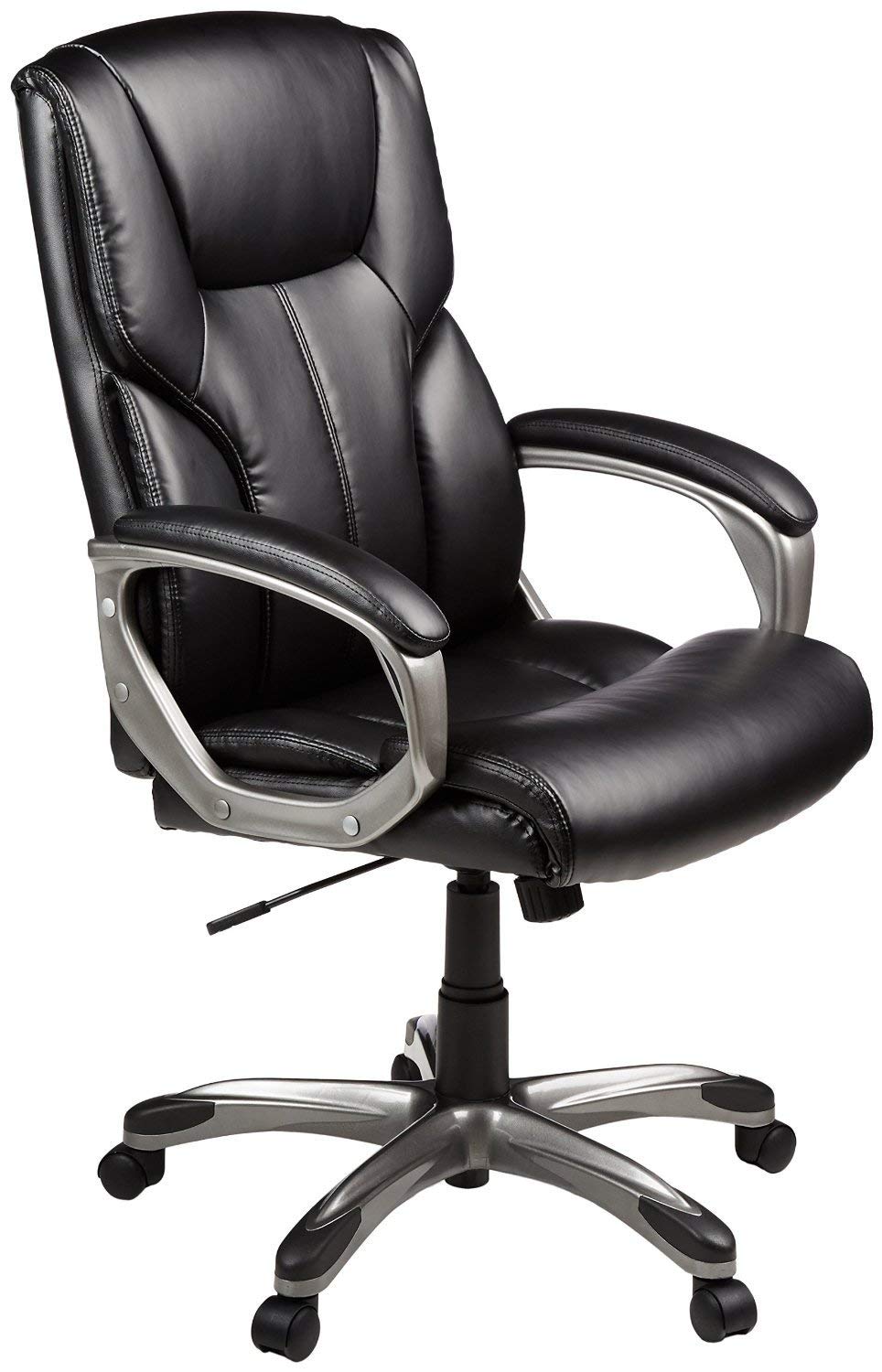 The armrests are constructed with thick foam to give your arms a well-deserved break as you continue to grind at work. The included vinyl upholstery together with its prominent height gives this chair incredible neck support.
OsmoChair
Whenever premium comfortable office chairs are ranked, the OsmoChair can never fail to appear on the list, thanks to its endless adaptability, wide range of dimensions of support, appropriate height range, creative design, and more.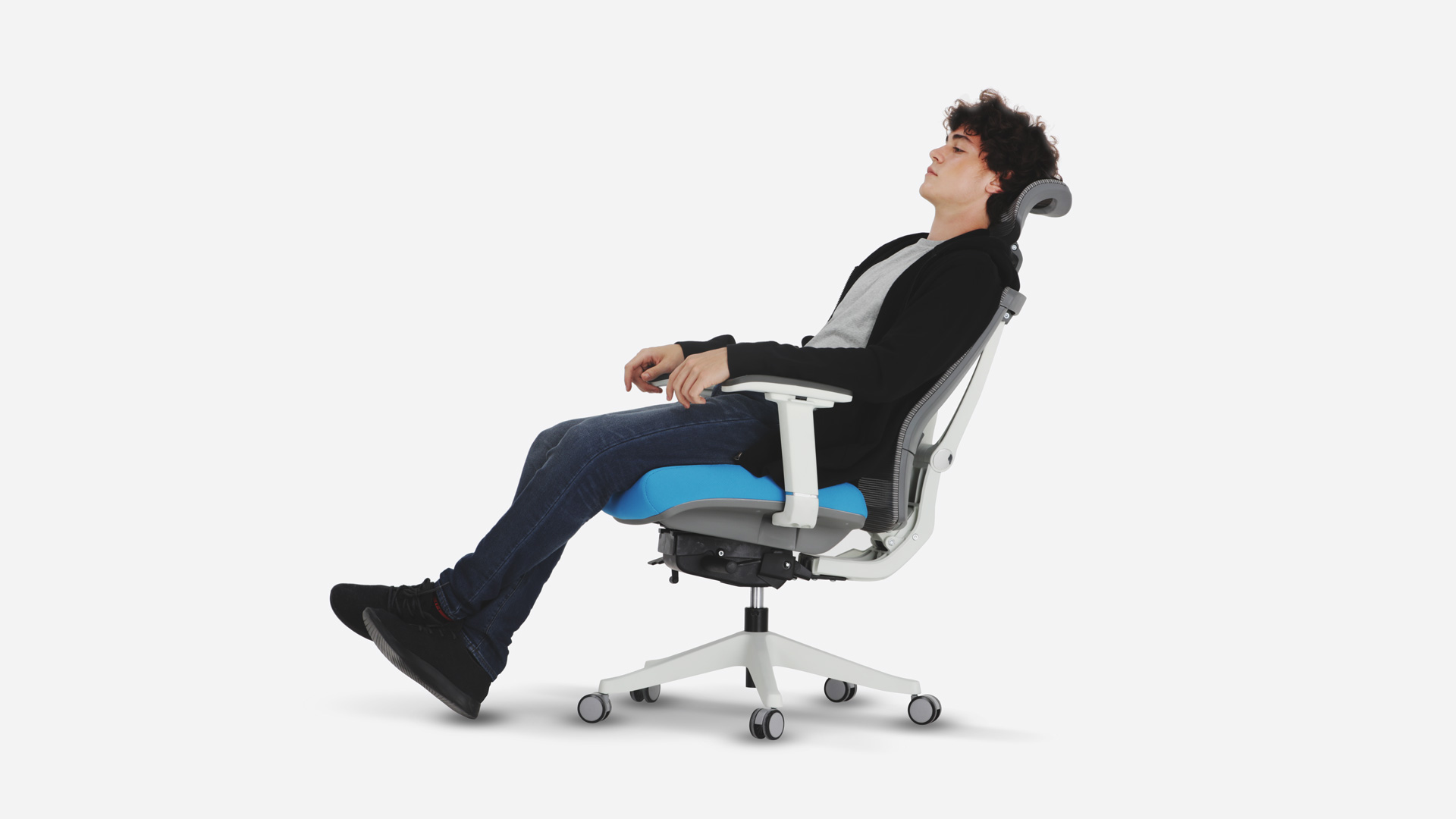 Be sure to give the OsmoChair a try to experience the utmost comfort, multiple optimum postures, multi-dimensional adaptability, as well as superb and functional design.
If there's one chair that can easily fit into any office's interior design effortlessly then  it's the Viva Ergonomic Mesh Chair. That's mainly attributed to its premium fabric upholstery, superior black mesh, and more.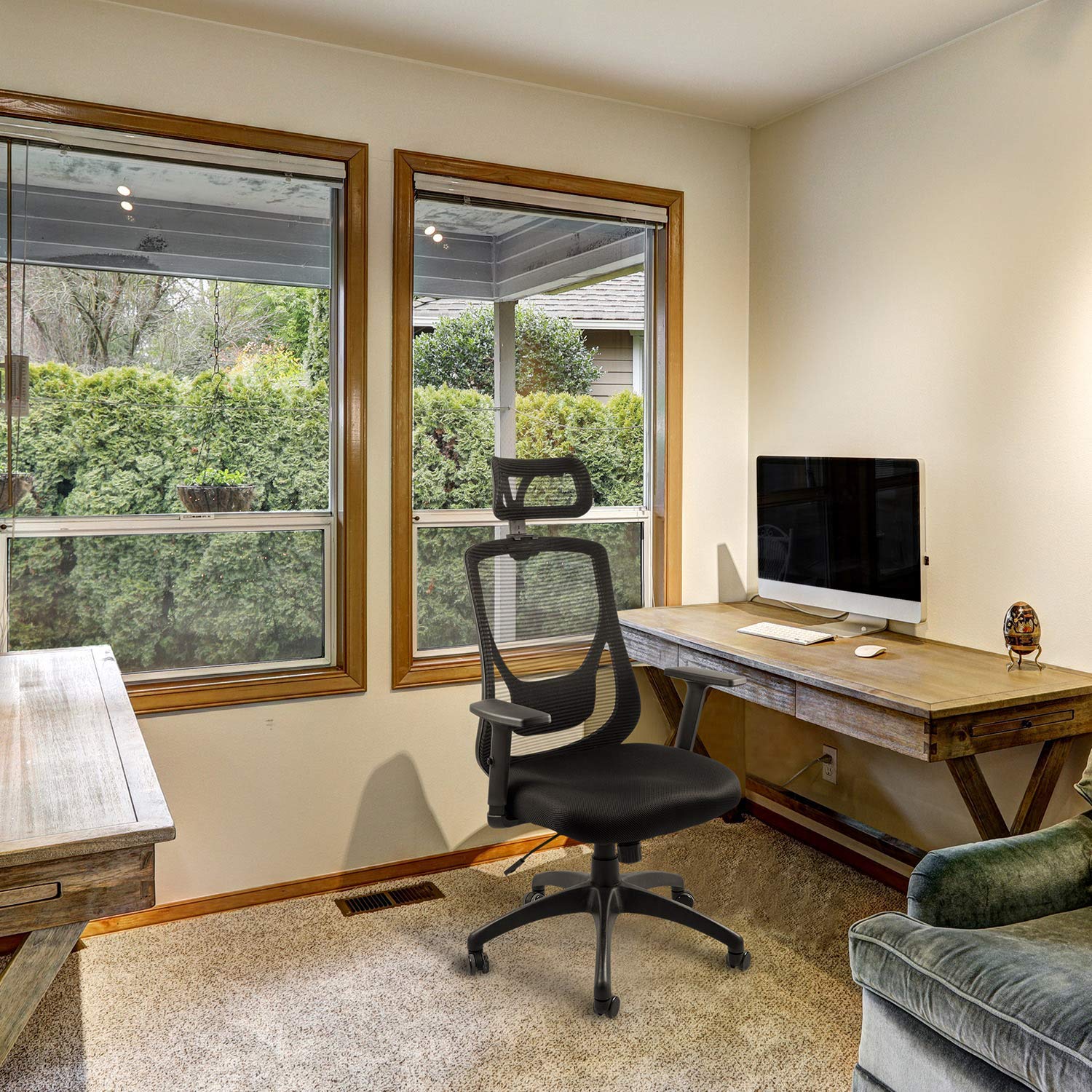 In addition to its elegance, the chair also boasts of a sophisticated foamed seat pan that has the ability to withstand heavy loads while still retaining its sturdiness and reliability. It also comes with pneumatic control to help you adjust your chair in various positions without any difficulty.
Although DX Racer is mostly associated with introducing top quality gaming chairs, this chair is proof that they are a force to be reckoned with when it comes to comfortable office chairs as well.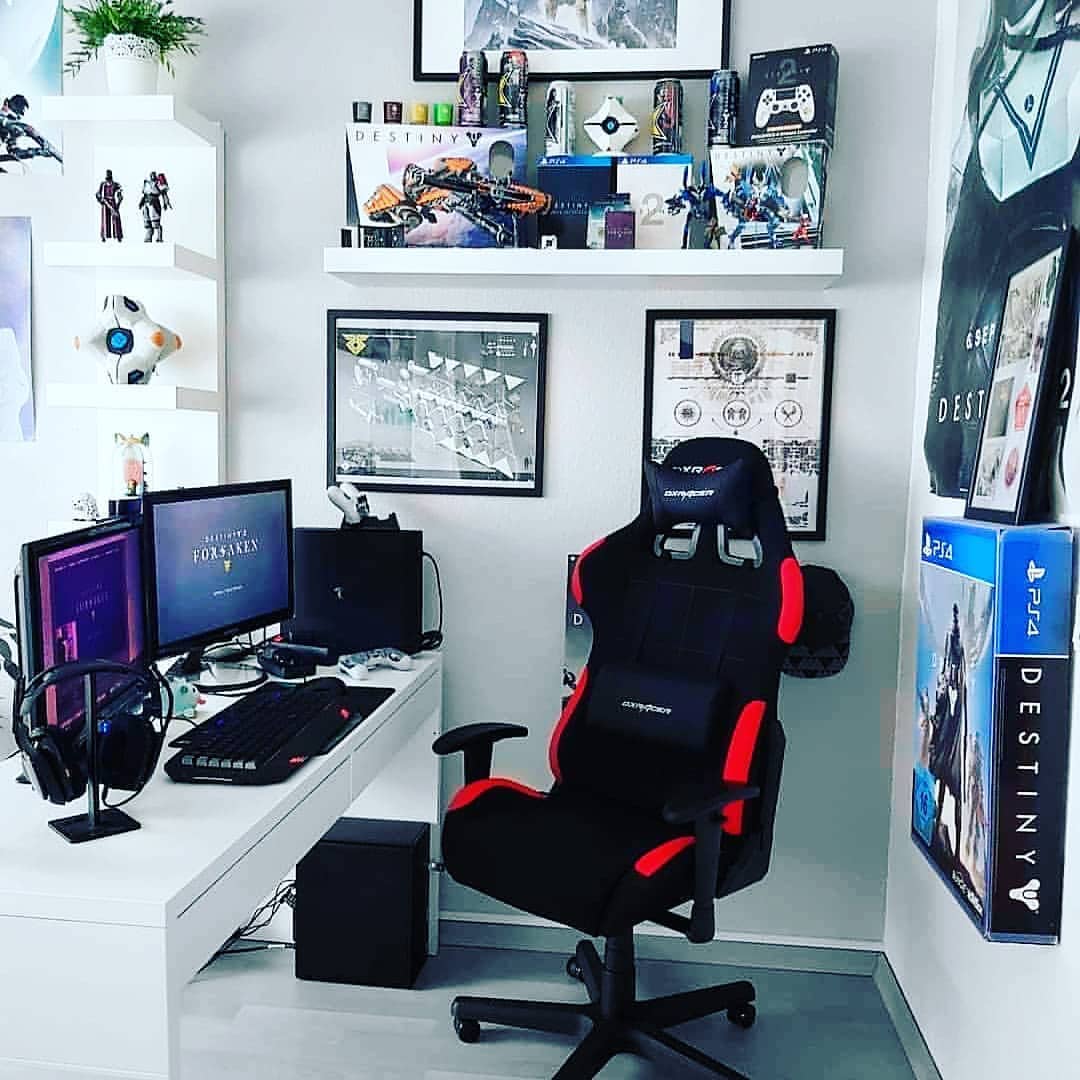 It comes with high-density foam filling to promote extended periods of comfort at the workplace. The size of both the seat pan and backrest have been customized to accommodate even users who are a little bigger in size.
To ensure excellent stability, the chair incorporates top-notch metal bases and steel frame.
The first thing you notice when you take a glance at the Ergolux chair is its superior quality, genuine leather seat and back cover.
Its dense seat pan is constructed with a waterfall design to minimize stress concentration and fatigue in your thighs.
Given that back pain issues are a major concern for most workers, this chair incorporates automatic lumbar support system to aid with alleviating that. Another exciting feature about this chair is its seat pan adjustment feature, which allows you to achieve great recline by simply moving on the seat. This is an important feature because different users have different preferences when it comes to seat pan settings.