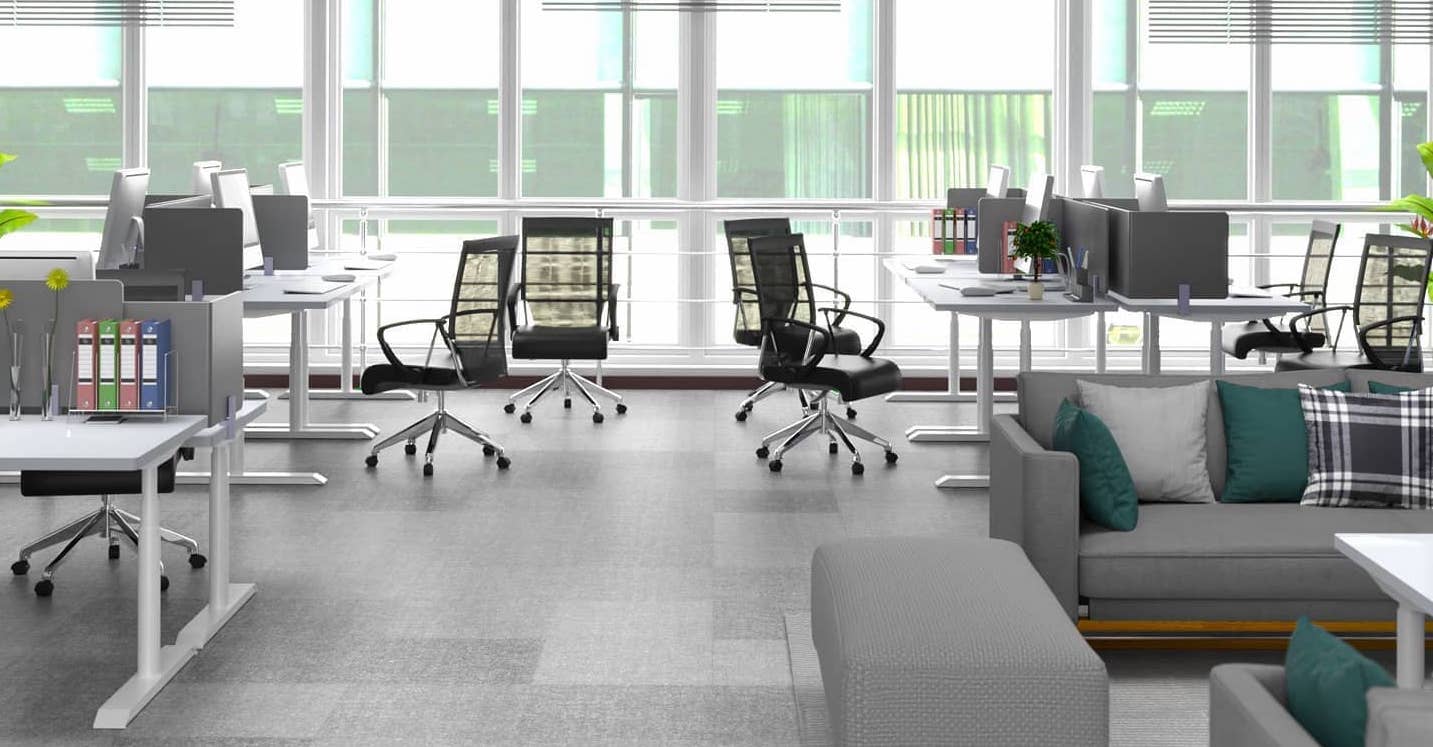 Need Office Chairs For Fat Folks on a Budget? Go on! 
Big and fat chairs can eat a chunk of your wallet. 
And the more ergonomic options like the Steelcase Leap Plus or the more heavy-weight Concept chairs can be very expensive. That's why we just had to search for budget big chairs so you don't have to squeeze yourself any longer into your old chair.  
So if you have an around-300-buck- budget, these are your go-to big chairs. 
Features
AmazonBasics Big & Tall Executive chair
CLATINA ergonomic big and tall office chair
BestMassage Big and Tall office chair
SPACE Seating Big and Tall AirGrid Back
BIGROOF Big and Tall Office chair
Weight capacity
350 lbs
400 lbs
400 lbs
400lbs
400 lbs
Seat height range
19.29" – 22.44"
18.7 – 21.9
18.9″-22″
19.25" -23.25"
19.6″ to 23.6″
Seat width
23" front

21" back

25.98"
24"
22"
25.6"
Seat depth
21.5"
19.3"
24.4"
22"
24.4"
Material
Padded, Faux leather
Mesh backrest, padded seat
Mesh backrest and padded seat
Mesh backrest, padded seat
Arms
Fixed
Height adjustable
Fixed
Height adjustable
Adjustable up & down
Lumbar support
Pressure Adjustable lumbar pad
none
Height adjustable lumbar pad
Height Adjustable lumbar
Detachable lumbar support massager and height-adjustable lumbar support
Recline function
none
none
none
none
none
Tilt function
Yes but does not lock
Yes 95-120 degrees but can't be locked
Up to 110 degrees but can't be locked
Can be locked but only in an upright position
120 degrees max but can't be locked
AmazonBasics Big & Tall Executive chair
This big and tall executive chair has a straightforward design. It's no fuss and has just the basic adjustable features. Though the arms are fixed, this can be an advantage when it comes to the integrity of the entire unit. The arms seem to help the chair hold itself up better. So we can see this lasting longer. 
It has a weight capacity of 350 lbs. Though compared to the other options on our list, this seems to be the lightest-duty. But make no mistake, this is a heavy chair for those who have wider dimensions. The padded faux leather cushion and backrest though tend to get hot in the summer. But comfort-wise, it doesn't sag easily, which is a big consideration when you're buying chairs of this type.
The lumbar support comes in the form of a pad. Though you may not be able to adjust the height, you can adjust the pressure or the tension. You can make it push your lumbar a bit forward by rotating the knobs. And this is an uncomplicated chair, with no bells and whistles, so it's easy to make all the adjustments. 
The chair also has a high backrest since it's a tall and heavy chair. So when you lean back, you can blissfully rest your head against the chair and it will have your entire back and head covered. You will be able to tilt the chair or rock it a bit, but it doesn't have any tilt tension lock. 
CLATINA Ergonomic Big and Tall Office Chair
Now from the slightly lightweight for this purpose, we're climbing up the ranks to a more heavyweight office chair. The CLATINA big ergonomic chair has a 400 lbs weight capacity.
But what sets this big chair apart is that it is quite ergonomic. So we see that this is a very promising unit
From afar, the CLATINA looks like a very plush chair. And yes it is, it's heavily padded, and has this nice gray or beige fabric upholstery that can make it stand out from the other executive chairs. It looks very homey and very relaxing.
It has several adjustable features such as the seat height rant, it can tilt, the arms are also height adjustable. 
But what will make you love this chair more is that the overall back design is streamlined and made to follow the contours and shape of the back. So from afar, it just looks like a plus seat. 
But all the curves and the folds in the backrest and the seat are meant to provide pressure relief and support on particular areas of the body. It also has a high backrest and you can feel that your neck is sublimely cradled. 
This is an executive chair that is great for sitting for longer hours. And you might also be tempted to take a snooze because the material is comfy.
BestMassage Big and Tall Office Chair
The brand name is BestMassage. So weird! Yes
Though the executive chairs that we have mentioned above can be quite comfortable, come summer, you can sweat a lot if you don't have your AC on. That's one of the disadvantages of heavily padded chairs. 
That's why this BestMassage office chair is a breath of fresh air. It has a mid-backrest made of mesh and a thickly padded seat. So you get the comfort for your tush while having an airy and more breathable backrest to lean against. The seat is quite thick and durable enough that it is not easily deformed. 
Though this looks more like a simple computer chair it also has several ergonomic features. So you can find suitable adjustments for your needs. You can adjust the arms up and down, it can tilt to a certain degree, and you also have the height-adjustable lumbar. And speaking of the lumbar support. 
It does offer two layers. One, you have the adjustable bar behind and two, you have that lumbar pillow at the front. Though the lumbar support altogether is more of firmer support. 
And mind you, it can carry a weight of up to 400 lbs. And the dimensions of the seat are rather wide too.
The downside, however, petite users will not be able to find the chair comfy. Their legs will surely hang from the seat because this chair is quite deep. 
So it is for taller users but be mindful that since it doesn't have a high backrest, you will not feel your upper back and neck cradled. It will suffice to lend support for long hours of working or studying, but you will not feel that sublime tilt like the CLATINA executive chair. 
SPACE Seating Big and Tall AirGrid Back
This is a very simple and sleek-looking chair. It caught us by surprise that this can bear up to 400 lbs.
From afar, you will not be able to tell that this is for the heavy weights. It has a rather sleek and slim profile. But make no mistake, this is for the bigger and bigger. It has a load capacity of 400 lbs. And the dimensions, though not obvious from afar, are pretty wide too. 
This is actually a big and tall chair, but it can look deceiving. Even those who stand up to 6'4" will fit into this chair. Though those who are skinny and tall might have used the chair and have their legs at a comfortable angle, they might find the resistance too tight. Because this chair is meant to be sat on by heavier dudes, too light a load can make it seem rigid. 
The position of the backrest, however, is a bit reclined and cannot be adjusted. So this is one thing to consider. This might not be a good choice if you're used to sitting more upright. 
The lumbar support is adjustable and it does have a decent effect, though not extraordinary and nothing memorable about it. 
This chair is also very spacious so these are perfect for those blessed with bigger and wider hips. But even if you are tall but have shorter legs for your height, you might not be able to lay your feet flat on the floor. So this is also for the long-legged ones. 
BIGROOF Big and Tall Office chair
With a thick cushion, this is extra comfy for the tush. And it doesn't flatten out quickly either. 
This chair is a combination of mesh and a padded seat. So plus brownie points come summer, you won't be sweating like crazy. 
This is a heavy-duty chair that can bear up to 400 lbs. And it does offer several adjustable features that you can find a treat for the price and the quality of the unit.
You can tilt the chair but take note that it can't be locked. You can also adjust the lumbar support, and the arms are height adjustable too. So it pretty much has the basic adjustable feature that most people will need to render a chair sufficient for them.
But take note that this chair will offer firm to very firm support. From the thick padded seat to the lumbar support and mesh backrest, it is firm. And some may even find it too firm. So if you're looking for a medium cushy or soft support, this ain't the chair for you. 
Budget Big Chairs Do Share a Common Limitation
Looking at the features of each chair, you can see that they share a common limitation. All these chairs can tilt to some degree but they can't be locked. And these chairs do not have a recline function.
And we think that for chairs of this purpose and price range, it's better not to have a tilt lock and a recline. If it does it might not be reliable anymore, and the tilt might not be fully locked or the recline will just give away. 
A recline function and tilt lock for a chair that is meant to carry heavier folks would entail more cost to make it durable and reliable. Once a shortcut is made, you're guaranteed to fall off the chair once you like it. 
So the limitations are quite logical. They have fewer bells and whistles, but these are durable and reliable units. These chairs will suffice for your basic working and studying needs, so no lounging around is promised.