The OsmoChair – or formerly known as ErgoChair Core chair is the new ergonomic chair by Autonomous, a brand that is known for its intelligently designed office chairs. With the clever ergonomic design, the OsmoChair helps keep your spine supported, your focus sharp and your circulation flowing as required. The new Autonomous office chair features the latest textile and mechanical engineering just like the other pieces of furniture from this reputable brand.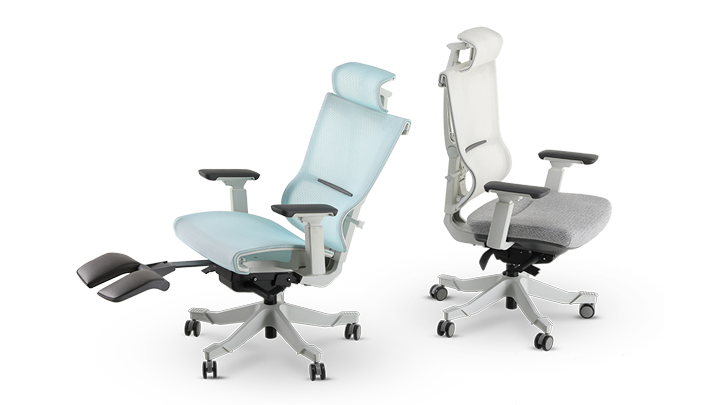 Moreover, OsmoChair is rigorously tested to ensure great functionality and durability. This allows you to be your best self and feel comfortable throughout the day. Therefore, it improves your productivity while ensuring that you remain healthy without any complications that are associated with using standard office chairs. Here we look at the features and other details that you would like to know about the new Autonomous ergonomic office chair.
The Autonomous OsmoChair – ErgoChair Core Review
OsmoChair is the most premium office chair by Autonomous as it features an intelligent blend of top-tier engineering from all around the globe. With the new Autonomous office chair, the innovative Italian design combines with the advanced German textiles to form a durable and an extremely comfortable office chair. The new chair is also equipped with seamless Korean-built mechanisms that bring it to life.
With the Korean-built mechanisms, ergonomic office chair provides generous height range, endless adaptability and multiple dimensions of support. This means that the new chair is just as multi-faceted as you are.
In addition, the ergonomic office chair offers the full executive experience as it is designed with an extendable leg rest. The feature is optimized at a 55 degrees angle to release tension and stimulate circulation. This ensures that the new chair provides unmatched comfort by relieving strain and tension in all the right areas.
It also comes with a 3D adjustable headrest that allows you to find a perfect spot where the right posture is effortless. When it comes to X Chair, flexibility is crucial as it includes detachable headrest and leg rest that can be removed when you feel like going more lightweight. Therefore, the new ergonomic chair provides full support for your spine in both relaxation and deep focus positions.
Apart from the adjustable headrest, OsmoChair is designed with durable, self-supporting and breathable mesh in the backrest that moves with you. On the other hand, the seat of the new chair is a product of 20 years of research and development. The German textile engineers Krall + Roth have created the miracle mesh to adapt to your body automatically. This offers the much-needed support and optimal resistance for any position or posture by evenly distributing your weight for enhanced focus and health.
Moreover, the miracle mesh ensures proper circulation of air allowing you to stay comfortable and work-ready throughout the day. The durable, self-supporting mesh also ensures that you get great value for your money as it allows the chair to serve you longer.
OsmoChair comes with an auto-balance mechanism that enables you to find multiple optimum postures in both relaxation and sharp focus. It allows you to move smoothly, stop anywhere from a focused 16 inch forward lean, and 128 degrees relaxed back recline. Therefore, the auto-balance mechanism is a sophisticated mechanism created by Donati who is an Italian designer and manufacturer. It gives you full control of the height, tilt, and multi-directional set incline. Besides, the X chair is equipped with responsive external controls that help you to adjust position and direction easily, regulate tension as well as lock that perfect spot in the place.
This chair is also multi-dimensional and endlessly adaptable as compared to other pieces of furniture in the market. The new Autonomous office chair acknowledges that one size does not fit all users. Therefore, it comes with flexible lumbar support and an adjustable height that allows you to customize multiple configurations. This helps protect your spine and enhance your posture.
Besides, the OsmoChair includes 4D adjustable armrests that ensure comfort regardless of your body type based on anthropometric research. This means sitting on this chair will never cause your body pain even if you spend many hours working.
The new chair prides of having performance-focused materials that ensure every user enjoys a premium experience. All the materials for the new Autonomous office chair are carefully selected and tested for durability, sustainability, and adequate pressure and heat distribution. These include the stainless gas lift and the miracle mesh that is durable, breathable and self-supporting. Therefore, with the new chair, there is no foam, earth-costing leather or other unfriendly fabrics.
Finally, the OsmoChair offers full comfort and zero pressure making it ideal for people with back or neck issues. The unique breathable mesh seat is intelligently curved to ensure that there is zero pressure on your knees, which is important for active circulation and healthy joints. Moreover, the chair comes with detachable leg rest that makes sure that your body gets the support and rest that it needs. This means that X chair is an excellent choice if you fancy putting your feet up.
Key Features
   Features an intelligent blend of top-tier engineering

   The full executive experience

   Durable, breathable Miracle mesh

   Multiple optimum postures

   Multi-dimensional

   Performance focused materials
Pros
   Features an excellent ergonomic design

   Offers full executive experience

   Provides multiple optimum postures

   It is multi-dimensional and extremely adaptable

   Built with unique breathable and self-supporting mesh

   Allows for active circulation and healthy joints

   Made from performance-focused materials
Cons
   Relatively expensive

   Has few customer reviews since it is a new product in the market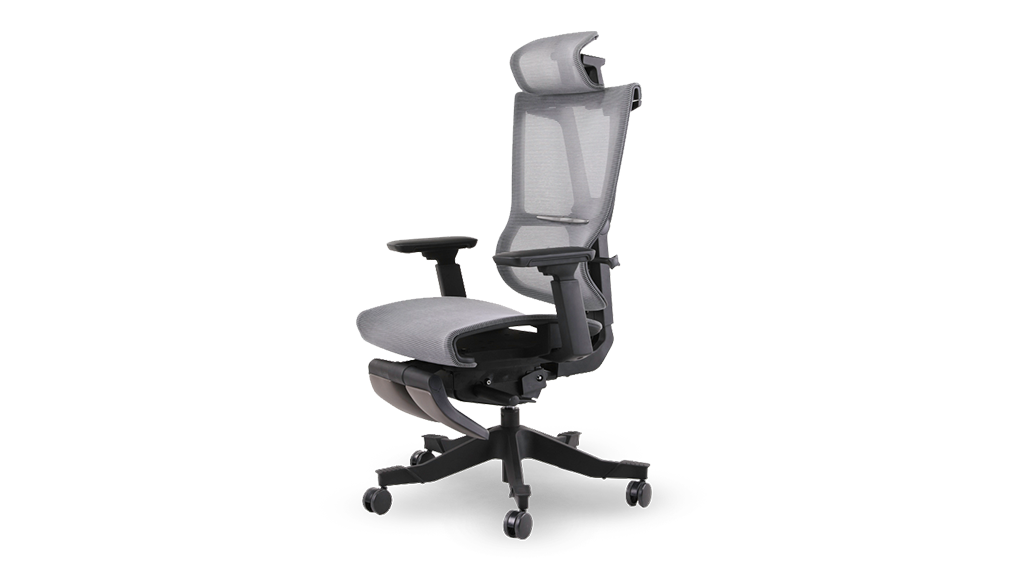 Conclusion
Overall, the OsmoChair is one of the most premium office chairs available on the market today. It features clever blend of top-tier engineering for the full experience. Moreover, the new chair by Autonomous comes with a generous height range, endless adaptability and multiple dimensions of support. It also includes responsive external controls that help you to adjust position and direction easily, regulate tension and lock that perfect spot in the place. This gives you full control of the height, tilt and the multi-directional seat incline.