Autonomous is an office furniture manufacturing company. The range of office furniture offered by the company has been top-notch, durable, and sturdy. In this article, we will compare two different upcoming models of office chairs – Autonomous AvoChair vs MyoChair. (Now they changed the named Myochair to Ergochair Core)
Both the chairs are offered at different price points, and it is important to discuss the differences and similarities between the two office chairs. With this comparison, new consumers will be informed and educated about the different features, specifications, and functions of the two chairs. Being manufactured by Autonomous, both the chairs have various similarities related to the design, features, and durability. But which chair will provide the complete value for money, it is only a question of your preferences and likings. With only a detailed analysis you can understand if there are any discreet pros and cons in these products.
This article will help the people who are looking to purchase. Further, it will also be important for people to understand which chairs suit them the most about the budget, requirements, and styling.
How to compare
Our comparison of both the chairs includes several important factors: price, styling, build quality, features, and value for money. As both the chairs are different, we need to bring them to a common ground for comparison. That is why we have chosen to compare them only as office chairs. Thus, our comparison will prove that which is a better office chair.
Standingdesktopper's pick
Features
Feature-wise, both the chairs present different functionalities and specific features.
Primarily, AvoChair is by far the most premium offering by the company. It sets itself apart from any other office chair as it has been fully loaded with state-of-the-art features and specific functions that are not found in any other office chair by any company.
The AvoChair is sleek and functional. Its clean, minimal, flowing lines are inspired by nature and thoughtfully constructed with health in mind. It provides a modern sitting solution that supports natural good health for shorter individuals. Every element of the AvoChair is designed to offer maximum support to any sitter's body no matter their height. The elastomeric mesh back gives the perfect balance between support and airy comfort, while the gentle waterfall style roll-off at the front and soft ellipsoid arm pads remove hard edges. The minimally designed AvoChair contains a sophisticated mechanism built into its sturdy diecast aluminum alloy base. It allows you to lock in your preferences to create the perfect reclining tension, arm position, and seat height. That means you will not get stuck in between settings or limited to stereotypical chair settings. Find the balance for your feet and hips that accommodates a shorter height and program it into your chair.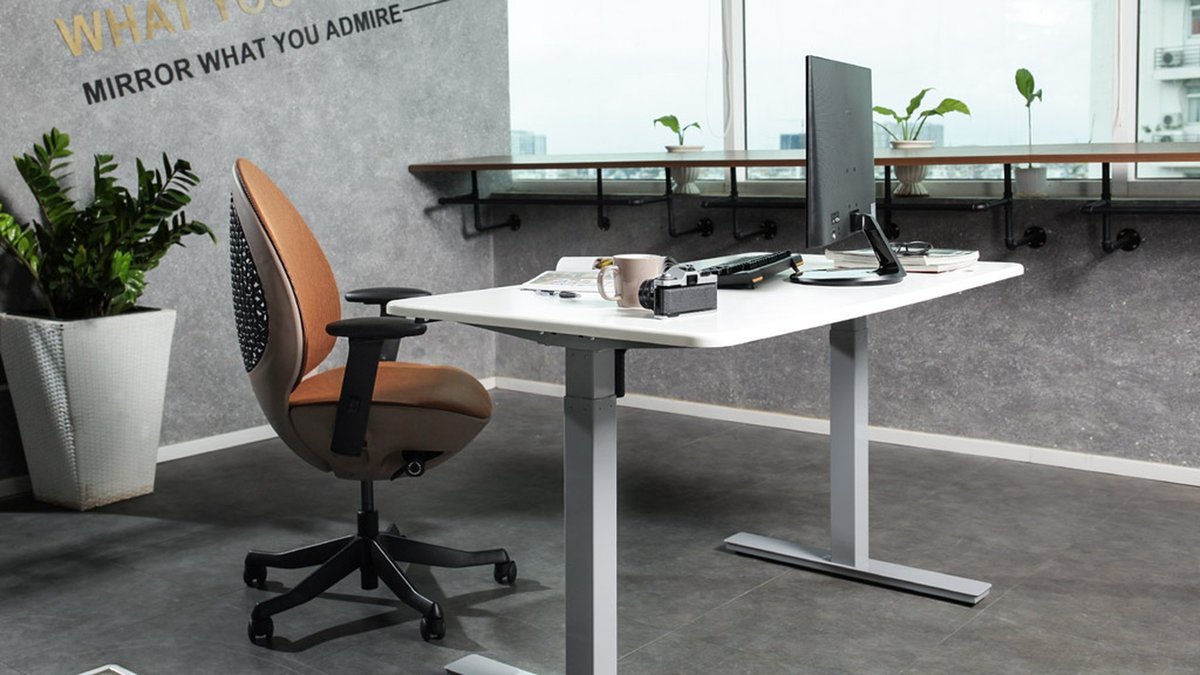 In detail, it offers a highly customizable, multi-dimensional, and intelligently adaptable support system that can be adjusted as per your preferences. Some of its important features are:
Extendable Leg Rest:

it can provide full executive experience with extendable leg rest. This adds to the comforting experience provided by the chair. Moreover, the leg rest is intentionally aligned at an angle of 55 degrees, to ensure that the blood circulation in your body is at an optimum rate. It also serves as a great stress reliever, and helpful for people having a hypertension problem.

Auto-Balance System:

It also features a unique auto-balance system that allows you to move or tilt the chair in any possible direction between 16 to 128 degrees. The chair lets you explore the perfect position where you feel the most comfortable. This unique system has been built by renowned Italian designer Donati.  

3D Adjustable Headrest:

In addition, the AvoChair uses a first in its class, 3D adjustable headrest. This particular headrest can provide you with the perfect posture to comfort your head, neck, and back muscles. It also relaxes your spine and lets you work with deep focus and integrity.

Customizations and Flexibility:

As flexibility and customization are important features of premium office chairs, the AvoChair provides the function to detach both leg and headrests as per your liking. It also serves a purpose if you want your chair to be lightweight and handy.

Breathable Mesh:

The AvoChair also features a unique breathable mesh in the backrest and seat of the chair. This feature is the result of 20 long years of hard work and experimentation carried out by the company. The breathable mesh makes you ventilated and lowers down the level of precipitation of your body. In addition, it adjusts itself automatically as per your body weight and posture and provides you with the optimum level of resistance required to evenly distribute your body weight.
The MyoChair or Ergochair Core is a budget-friendly chair that combines many great features of premium chairs with cleverly engineered functionality that keeps you at the top of your game. It is built to maximize your comfort while keeping it within an accessible price point. It is loaded with some of the best features in the market including:
Adjustable Headrest and Leg rest:

Whether you want to twist your neck to see through your office window, or you have to recline to make a long phone call, everything is easy with the adjustable headrest feature of the  MyoChair. The headrest reduces the stress on your neck and provides optimum support to keep your spine in good shape. Furthermore, the adjustable leg rest helps to keep your body's blood circulation in check and provides lasting comfort to your feet. Incredibly, both the headrest and leg rest can be detached with ease.

Multi-layered Mesh Back and Durable Foam Seat:

The chair features an elegant multi-layered mesh back that can provide comprehensive support to your back and keep it aerated. The mesh back is also an efficient solution to evenly distribute your body weight and keep you tireless for long hours. The comfortable and durable foam seat provides you with a highly convenient seating experience. It ensures the optimum level of resistance to help you build your focus.

Incredible Weightlessness:

The  MyoChair features a unique weight-sensitive feature that lets you sustain ideal tension for the right support. It has intuitively placed levers that allow you to change postures on the go!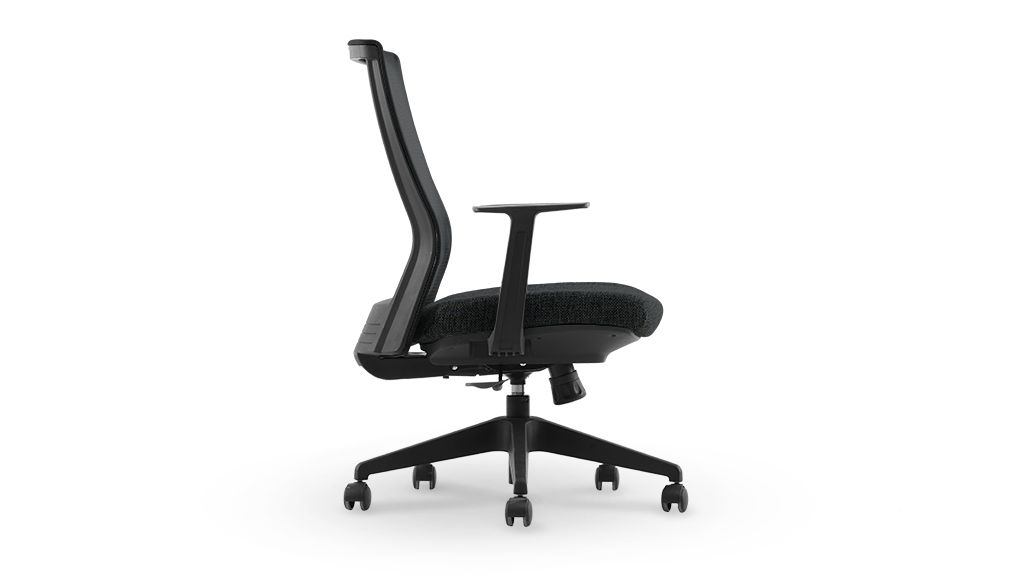 Styling
The styling factor considers the design, ergonomics, aesthetic appeal, and the ability of the chair to suit varying office decorum.
The AvoChair is undoubtedly the most premium chair manufactured by the company. It has a perfect blend of contemporary styling – incorporated by using different designs and technology worldwide. It features an overall Italian framework on which premium seating is ensured through the use of German textiles. While the built mechanism used in the design is Korean.
As per the ergonomics and aesthetic appeal of the chair, it is a perfect combination of elegance, subtlety, grace, and ambiguity. There are hardly any other designs in the market that match the class and stature of this design.
The MyoChair has an effortless styling. Its design matches the persona of urban living and high corporate standards. It is almost equal to except in some areas. The chair is built on the philosophy that office furniture should not be heavy and clunky.
Its subtle design and intuitively designed classic silhouette add to its elegance. The chair is evenly morphed to provide a feel of panache and finesses even when placed inside tight corners.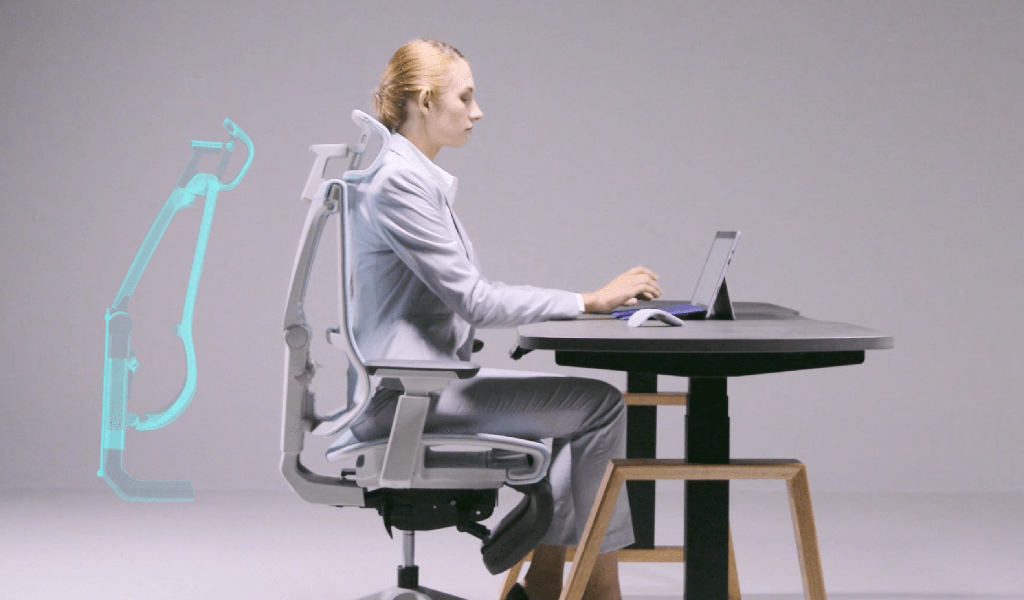 Build Quality
Build quality is an important element of every piece of office furniture. It is responsible to evaluate if a certain product would survive the test of time or not. Various factors govern the durability of an item, and build quality is the most important one. Build quality also adds a touch of ingenuity to a certain product or item. It is the reflection of the workmanship, innovation, and values of a particular company.
AvoChair is an office chair that is made up of the highest quality materials. The main materials used in the manufacturing process are performance focussed. Hence, you get matchless durability from the product. Whether it's the mesh back of the chair or the stainless steel used in the gas lift, all the materials used by the company are top-notch. They have been duly tested for their sustainability, durability, and efficient heat and pressure distribution.
The designers of the chair have not used any kind of unfriendly fabrics during its manufacturing process, which is a distinguishing factor. Besides, the chair is free from any kind of foam or non-earth costing leathers.
The MyoChair is a chair that is equipped with the good build quality. Although the chair has used foam cushioning, it is still an outstandingly comfortable chair. In comparison, MyoChair lacks premium features and materials. However, it is a durable and reliable product, which can stand the test of time.
Value for Money
This factor evaluates a particular product with the number of features it offers versus its price. Many products provide a wide range of features but when it comes to their price point, they are ridiculously priced. Hence, it requires a perfect balance of features, styling, and price for an ideal product. The value for money factor involves the comparison of all the features, functions, benefits, and style quotient of a particular product item compared against its price.
Incidentally, the Avochair is loaded with state-of-the-art features that are even difficult to be found in a premium office chair. Hence, the price tag of this chair is appropriate. Moreover, we consider its styling, it is a magnificent piece of furniture made up of the best available materials.
The MyoChair is cheaper, which is less than half of the price of the AvoChair. Considering its features, styling, and price point, it can be concluded that MyoChair offers great value for money. It is one of the chairs which are hi-tech in design, loaded with great features, and available at a cheap price tag. It is certainly a great product for people who are looking for a cost-effective solution to upgrade their workplace.
Conclusion
Autonomous, The company is known to manufacture high-quality & cheap office furniture and equipment. Likewise, both the chairs compared in this article are highly sustainable, affordable, and valuable pieces of furniture.
Both the chairs were compared based on their features, styling, build quality, price, and value for money. As per the parameters, both the chairs faired differently in terms of build quality and price. Whereas, they were similar in terms of styling and value for money.
Intrinsically, both being a product of the Autonomous share some important similarities as well. Firstly, both the chairs have a one-year limited warranty under which any malfunction or problem to the chair will be addressed free of cost by the company. Secondly, both the chairs come with a 30-day return policy if you are not satisfied with their performance. Such similarities ensure that both the products are a result of the highest degree of craftsmanship and professionalism.
As this article has to deduce one product which is an overall better performer than the other, it can be considered that the AvoChair is a better overall performer than its competitor – MyoChair
The AvoChair is way ahead in the number of features it provides including customizations, adjustments, and comfort. Furthermore, the build quality of this chair is also better. In terms of design, MyoChair offers a good competition as both the chairs share similar design similarities. However, it is the price factor that completely favors MyoChair against AvoChair. Considering all the important factors, AvoChair is the recommended product for you.
Plus point: Autonomous also has Egochair Pro 2 with the greatest price, you can take a look before thinking about MyoChair or Avochair