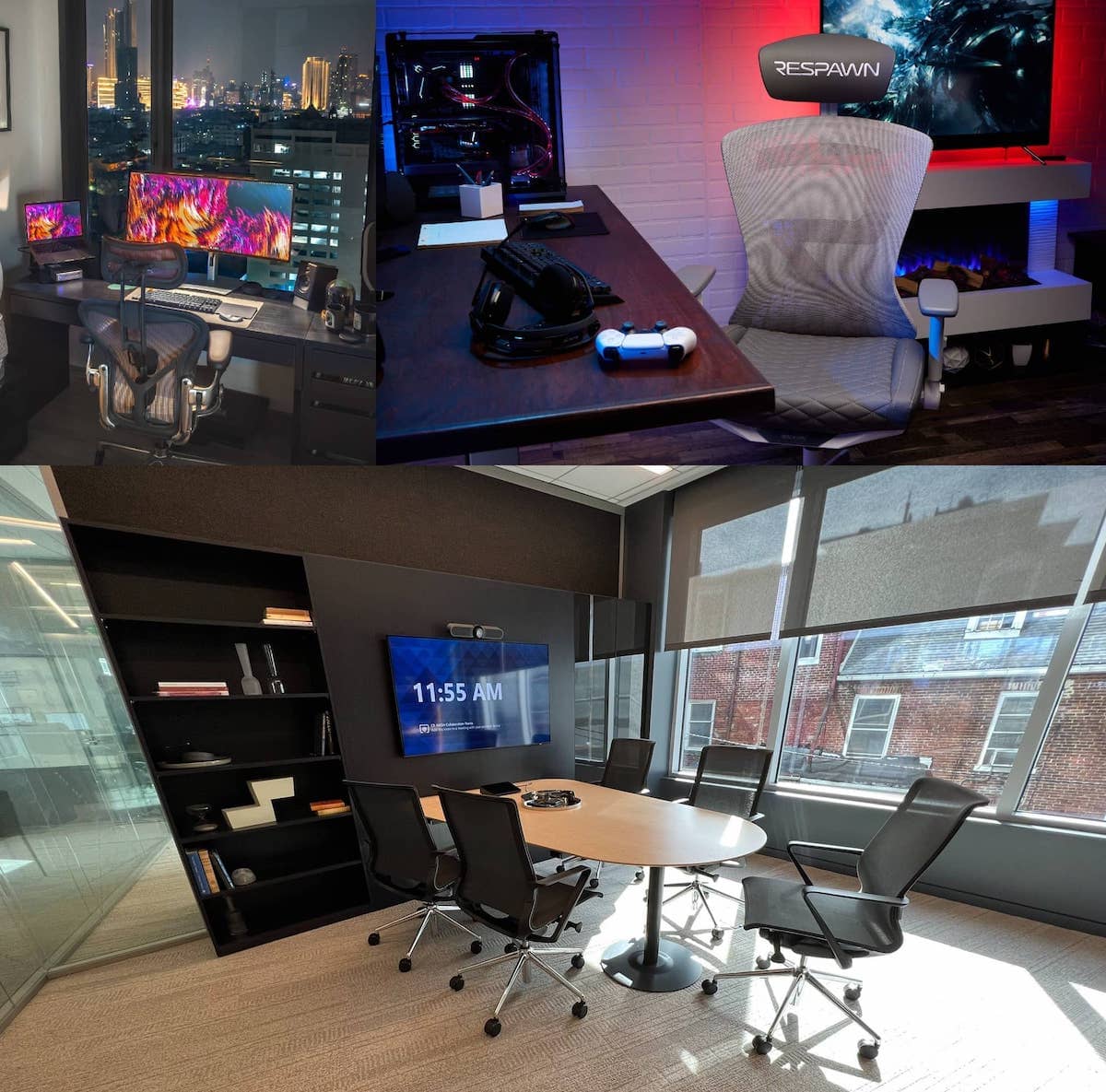 Black Friday is coming and you don't want to miss any great deals but have no idea where to find them? Whether you're looking for a high-end unit or an entry-level one, these are the best places to spot them.
For assured authenticity go for online stores on their official websites
Buying from the brand's website often gives one a more oh-la-la-la feeling. It's like you're sure that what you are buying is genuine. 
Don't get us wrong, you can also buy genuine office chairs from other sources. The assurance of authenticity is the major pro when you buy from the brand's official website. As such, the warranty of the product that you have purchased is also assured.
Counterfeit items are rampant when it comes to online purchasing, even the most reliable sites are not exempted from this. and this route will rid you of those worries. Those who do not have a keen eye for descending a knockoff from an original often prefer to buy from the official website of the brand.
Also, companies sometimes throw in loyalty rewards or a pint system for their most dedicated customers. This can be an advantage if you often shop on the same site. 
You may also see unique promotions that may not be available to legit dealers and merchants. It's like being given backstage entrance to a concert, that's what the feeling is about. Loyal customers will be first in line to know or avail of the newest offerings of the brand. 
One of the cons compared to other eCommerce sites,  you may find office chairs are more expensive on the official site. 
Top places to buy refurbished and preloved office chairs
If you're living in the city, you'd have more luck finding decent used or refurbished office chairs.  And there is no shortage of government contractors and businesses that stopped operating, and they would want to make the most of what is left by selling used office chairs.  
So while this route may not seem like the most luxurious one, when you tap the right sources, you can get your hands on a very affordable yet high-end office chair.  
The most common place to buy preloved office chairs is from Craigslist and FB marketplace. 
If you have always wanted a Steelcase Leap or a Herman Miller Aeron but find it very expensive, your best bet is buying pre-loved ones. 
As much as these are expensive units, many will still want the more ware upgraded unit. And those who were able to buy steeply-priced chairs but find it did not suit them will post these up for sale. Sometimes, you'll even find brand-new chairs, they were opened and assembled but never used.  
But there are also risks associated with buying preloved office chairs. That's why it's important never to ignore pictures and posts with bad descriptions. 
Some people can't wait to get their hands off the chair at whichever cost. So it pays to be vigilant and have a discerning eye on every sales post that you come across.
It's also better if you will pick up the chair yourself so that you can try it out and see if the item matches what was described in the sale post.  And to make sure that you'll not lose on a good deal, it's always best to call the number of the seller right away. Don't wait for an email or chat. 
Also, if you've found a good deal, go straight to the and ask where you can pick the chair, and once you see it in person, then you can decide. 
Keep in mind that It's highly vulnerable to scamming too since you're dealing with strangers. 
Another place where you can buy second-hand chairs is eBay. It's an e-commerce site that's also becoming a popular treasure trove for all things refurbished.  But it may have some advantages over Craigslist. On eBay, you will be able to see the seller's rating. So this is a small way of helping buyers spot scammers from legit sellers. While it's not foolproof, it's better than not having anything at all. 
Also, like FB Marketplace and Craigslist, there are still risks. Aside from counterfeit items, there are also non-existent products.  There is a sales listing and an apparent chat from the supposed owner. But once you pay, no product will arrive on your doorstep.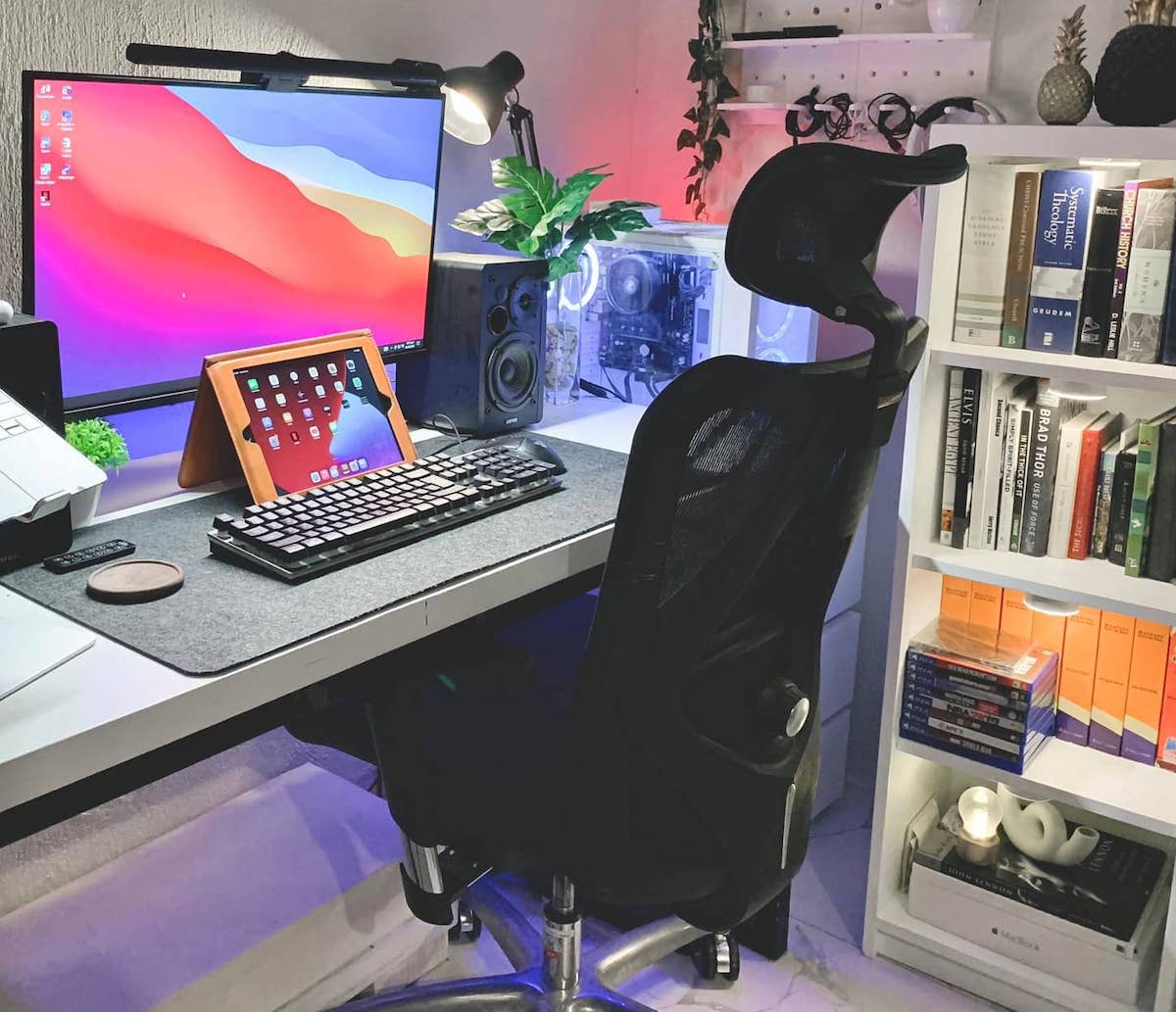 More options from e-commerce sites 
Amazon
E-Commerce sites such as Amazon have been making waves in sales and profit, even before the pandemic. 
Amazon is a more prominent option when you are looking for a smorgasbord of choices. Aside from having an abundance of options, there are also a lot of good deals on Amazon.  Thus, you are more likely to find what you're looking for if you are on a budget. Oftentimes, office chairs on Amazon are cheaper than when you buy them on the manufacturer's site. 
Also, Amazon may offer free 2-day delivery and 1 click-to-buy option. This makes everyone's buying experience very easy and convenient. 
And since the site has verified customer ratings, you'll be able to easily distinguish one selection from the other. Other customers' experiences will help you decide on the chair better.
The major cons?
Amazon has a lot of third-party resellers. This ensures that the site also has tons of choices for its clients. But what is one of the advantages that can also be a con? Due to the large volume of resellers, quality control may be an issue. Thus, you must also ensure that you buy from authorized sellers, otherwise, you risk having the warranty voided. 
Wayfair
Like Amazon, Wayfair also offers lots of options for its consumers. . But what sets it apart from Amazon is that it mostly sells high-quality pieces. So if you are keener on the aesthetics and the build, then this may be a better place for you to shop than Amazon.
Another advantage is that you'll most likely find more top-tier brands in Wayfair than on any other eCommerce site. They also give discounts to registered businesses.
For the cons, even if it has a smorgasbord of options, it still is less compared to what Amazon has to offer. Amazon is even considered a one-stop shop destination by many, it'll be hard to surpass this. 
Best Buy
Best Buy also has a physical store. But since 2021 it has been making waves as an eCommerce site. It's also becoming a go-to spot for almost everything you need in the office. So if you are shopping for all the things you need in your office and don't want to look elsewhere, this is a great place to start.
Best Buy also has a price match guarantee, so it's like you'll never go wrong. 
As for the disadvantaged, we see this mostly happens if you shop at their physical store.  Since the staff receives bonuses or compensation for their performance, you may be exposed to a bit of hard selling.  
Similar to buying in physical stores – Dealerships and showrooms
This is kind of similar to buying office chairs in physical stores, except that this is not a permanent spot. You have the chance to try the chair out for yourself. Thus you may know right there and then if it's a great fit or not. While it's not always guaranteed that you'll be able to know if it's a great fit with just a few minutes of trying the chair out, it may be in most cases. Thus, you will save yourself from the hassle of returning or refunding the chair.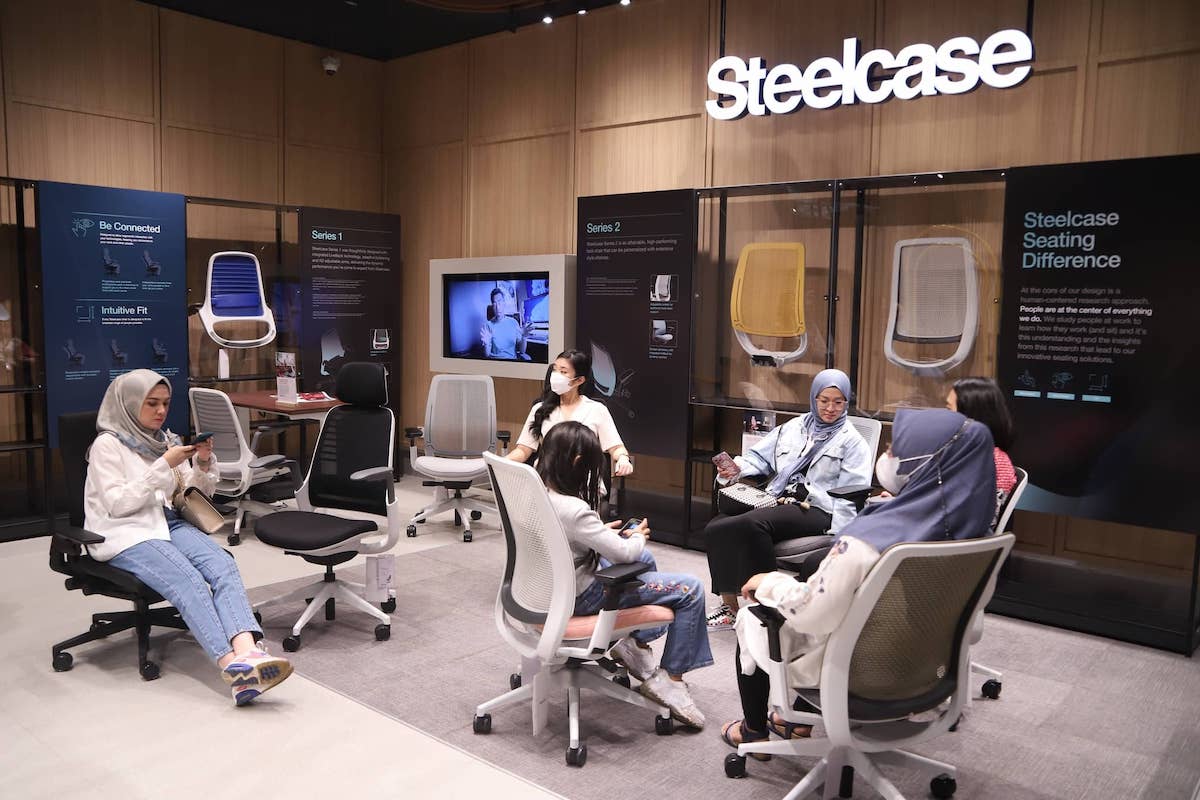 The con is, these are not easy to come by. But if you live near the gateways to major cities such as Chicago and New York, you may be able to find showrooms and dealerships that represent major brands more often.
Where is the best place to get my next office chair?
There are lots of places to buy office chairs. While not all that we have mentioned presents no risks, you'll be able to get the best deals when you couple it with a discerning eye. 
To answer where the best place will depend on what is more important to you and your circumstances. 
Brand official site for assured authenticity and warranty

E-commerce sites for more options 

FB marketplace, Craigslist, and eBay for preloved office chairs

Dealerships and showrooms if you want to buy in a physical store
Maybe you also like: [Buyer's guide] How to choose the best ergonomic chair for Work from home setup?