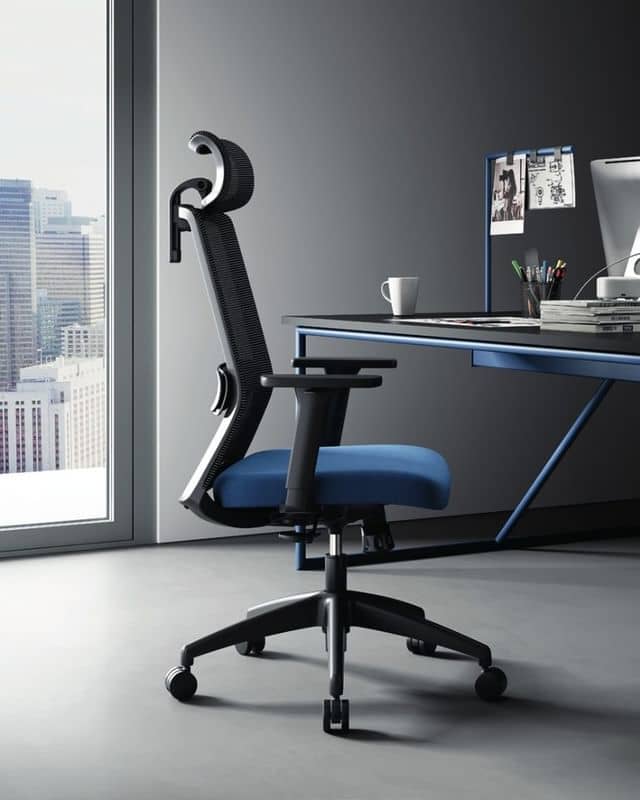 Task chairs and office chairs are often confused with one another. Some even think that they are the same thing. And most people don't even know the difference. But if you look at it closer, these two chairs are like opposite ends of the pole. 
Though these chairs can be used interchangeably. So this question arises, which is the best to use for work, a task chair or an office chair?
While it's easy to say office chair, it's not that simple. Tasks chairs also have useful features you may find suitable for you. Remember, everyone has different comfort needs. A sublimely comfy chair for you can be a nightmare to others. While a very simple task chair may make you work more efficiently.
We will dabble on what makes these two chairs different. 
We have prepared a table below highlighting their differences for easy comparison. And we are going to look at these features one by one.
| | | | | | |
| --- | --- | --- | --- | --- | --- |
| | Price | Materials | Design & style | Comfort level | Adjustable features |
| Office chairs | $$-$$$ | Can be made from plastic, fabric, mesh, leather, woods, and other materials | Offers a broad range of designs and style | moderate-high | From basic to elaborate |
| Task chairs | $ | Mostly plastic and fabric | Plain and can be boring, they also come in smaller sizes | low-medium | Basic  |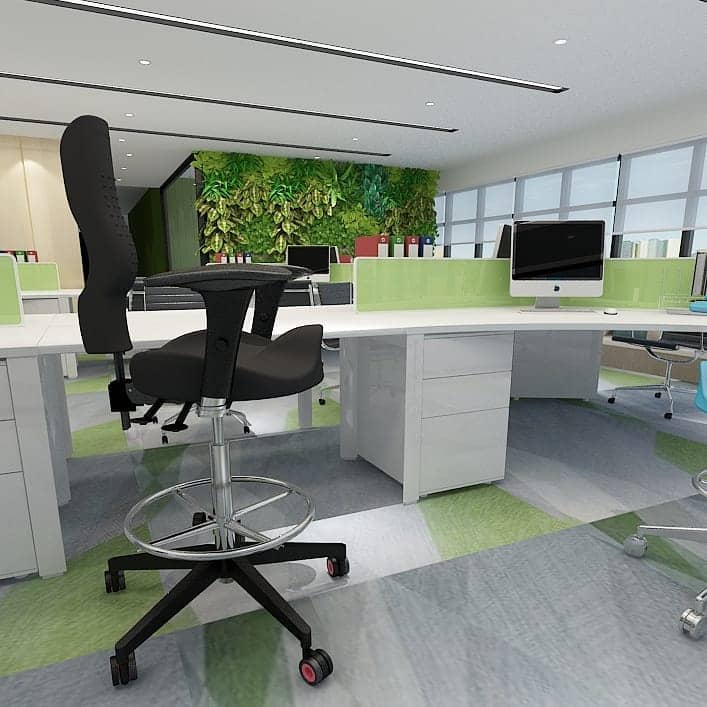 Office chairs have more adjustable features than task chairs explained
Generally, task chairs offer just the basic adjustable features. You can see caster wheels and adjustable seat height. Though you may also see a mesh high back or mid-back task chair, 98 percent of task chairs will only come with basic features.
Thus, this makes them an all or none chair. If it fits you, you'll be able to find the comfort level acceptable.
Almost all task chairs have fixed arms, you will not be able to find the perfect angle for your height. But there are also task chairs with flip-up arms that you can pull up if they seem useless to you. The fixed armrests are perhaps a task chair's Achilles heel.
Office chairs, on the other hand, can have more than just the basic adjustable features. Some can even have bells and whistles. So you can see additional perks such as an adjustable seat pan, swivel, tilt, recline, adjustable arms, and adjustable lumbar support.
And office chairs that are loaded with such features are also referred to as ergonomic office chairs. These chairs can support a range of movement so they are perceived to be the most comfortable. You might be able to find the sweet spot regardless of your height and dimensions. 
Since office chairs offer many variable features that you can adjust to conform to your height and dimension, most office chairs can give a higher comfort level compared to task chairs.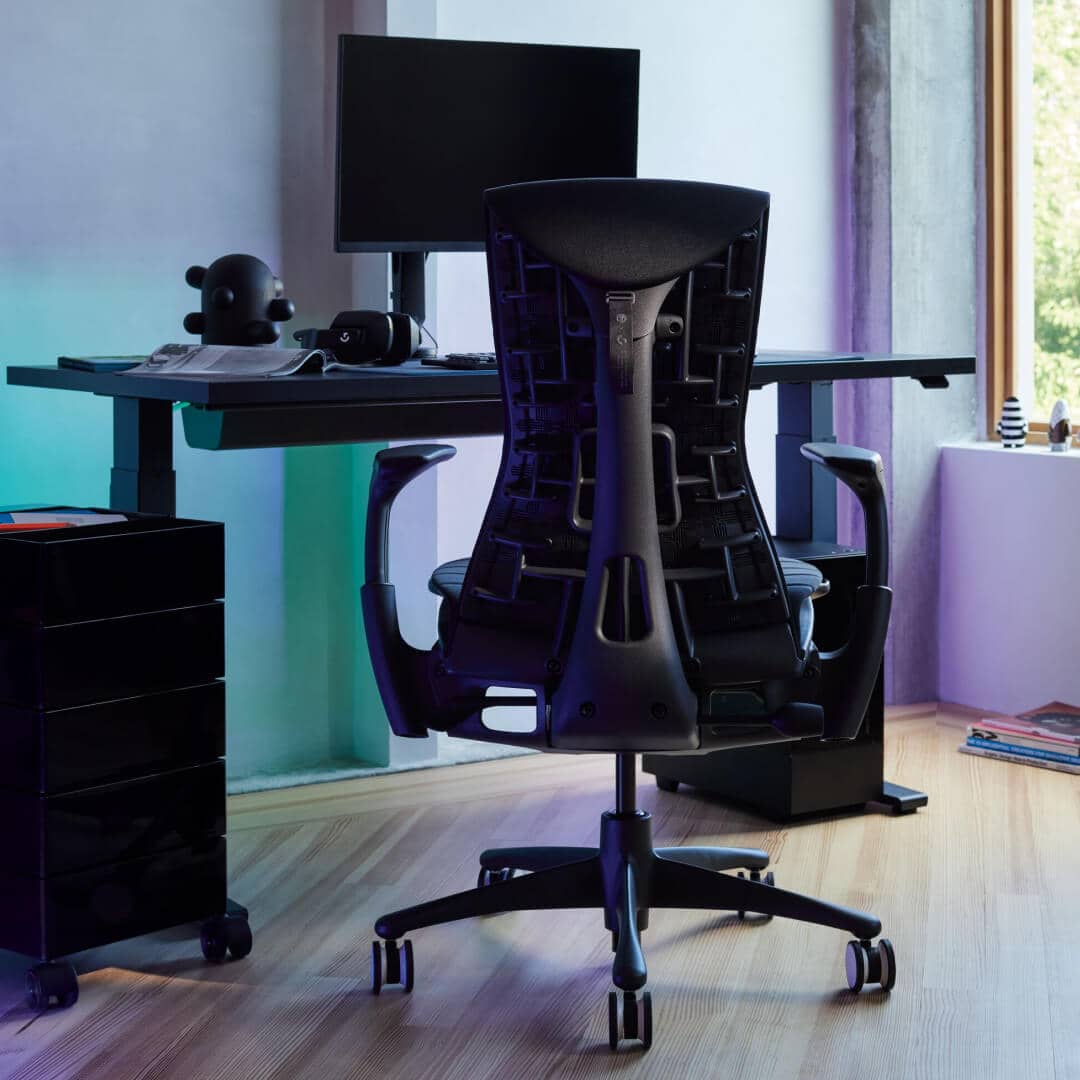 That's why office chairs, especially the more ergonomic ones, are comfortable for 6-8 work. The adjustable features offer your body a bit of freedom to move so that your spine can stretch somehow. Say, a tilt or a recline function can break the monotonous 90-degree sitting angle that can make your back sore while you work for the entire day.
Most task chairs, on the other hand, are used for a shorter time only. That's why these chairs are often found in the reception area, meeting rooms, and conference rooms. They can provide a decent sitting experience for a few hours.
But there are also task chairs that can give other office chairs a run for their money, but there are only a few "more ergonomic" task chairs.
Office chairs also offer more options for customization so you can personalize your seating experience. And that can be sublimely comfortable. But here's the thing. Finding a suitable ergonomic office chair can be really hard, you have a ton of choices with different brands offering almost the same features that you think you need.
And sometimes even if you have bought a highly ergonomic chair, you still have some tinkering to do so that you can find the perfect settings. But once you can find the perfect settings, you can sit on the chair for the whole day without your back aching.
Design and materials: office chairs offer more customization options
Most task chairs come in a very simple design and even come with a single color.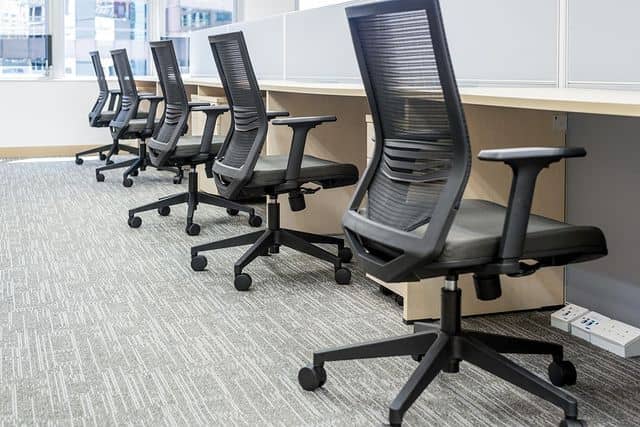 That's why these chairs are also used in conference rooms because they can easily blend in and it will not demand any attention. Most are not even conversation pieces so maybe that helps people focus on the meeting. 
The design can be plain and boring, but it can have its advantages. The lack of adjustable features also accounts for the minimalist look. And the lesser levers, knobs, and adjustable features there are, the sleeker and lighter the chair is. And task chairs do not eat up much space, most can easily be pushed under the desk so that it's not in the way. 
Tasks chairs are more compact. That's why some also consider using them for their home office if space is a problem.
Price: Task chairs are usually cheaper
Pricewise, task chairs can be very cheap and affordable. You can also find cheaper office chairs, but you have to be careful in buying low-priced ones. Since office chairs are equipped with levers and knobs and levers, they normally will cost more. So a too good to be the true price tag on an office chair is not always a good deal. It can mean flimsy construction. 
You can still find cheaper office chairs that are decent, but it's going to be a hard search.
On the other hand, it's not hard to look for a decent task chair under 150 bucks or even less. And even at a low price range, a lot are still durable and sturdy because the mechanism is simple and there are not too many levers and connections.
How to make the final decision
Choosing between a task chair and an office chair for your home office is now more challenging than before. Why? Because task chairs are slowly evolving. You may be able to find task chairs that closely resemble an office chair.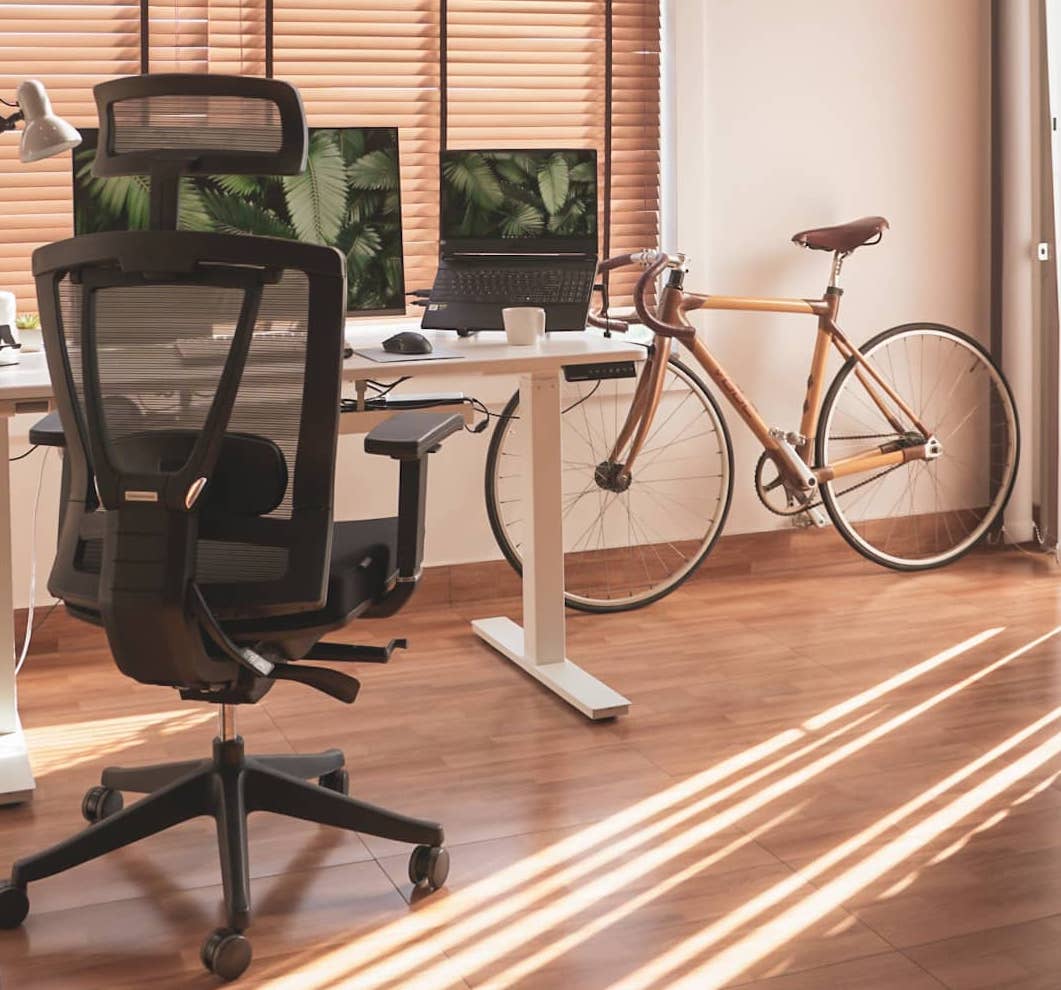 And due to its cheaper price, the demand for task chairs is also increasing. So brands are cooking up something new, they're innovating task chairs.  
So how do you know which to choose? 
These tips may help you choose the better one
Compare your budget vs the features that you need 
If you need a highly adjustable chair, there is no arguing that you need an office chair. Though you may be able to find a more ergonomic task chair, it still will not be able to cope up with a highly adjustable office chair
There are several reasons why you'd need a highly ergonomic chair. One, if you're going to spend almost the entire day in front of the computer. And two, if you have special concerns that prolonged sitting can make it worse, such as an aching back. Or you can't find a task chair that can go higher or low enough for you. 
Compare your budget vs the space of your home office
Most office chairs are quite bulky and space eaters compared to task chairs. That's why task chairs are used in conference rooms because you need to fit more chairs in a smaller room.
Compare your budget vs the style and customization options
Office chairs can be more stylish. And some of the more premium ones can demand authority. And several affordable office chair brands still look posh and have a lot of customization options. 
And there aren't a lot of task chairs that give you options for personalization.
Here are some task chairs that can replace your office chairs
Office chairs seem to be king when it comes to everything right? Well, except for the price. 
But hold your thought there, That does not mean that you can only use a task chair for a 1-2 hour meeting.
Here are 3 task chairs that can be as comfortable as your old office chair.
OFM ESS-3020 – best comfort at a cheap price
Normally, you would just purchase a task chair like this for an out-of-the-way desk. The adjustable features are very basic like what you see in most task chairs. But it does have a tilt function that can help you break the monotony of sitting upright. And this can be a dreamy break for your back.
This looks like a typical task chair, but it can be very comfortable.
It has a mesh back and a soft padded seat. Though the lumbar support comes in a fixed plastic material it still felt decently supportive. 
This chair is armless, by the way, which is a common weakness of the task chair. It's either they're armless or have fixed arms. But despite that, it is still comfortable on the back. It also has a pretty wide height adjustment for the seat. So albeit being armless, you'll find it comfortable even when sat on for more than two hours. 
 The wheels are also very nice, it rolls smoothly, even on carpeted floors. 
Plus it has a 3-year warranty even if it just costs roughly 85-90 dollars. So you are definitely getting more value for this.  
Genie Mid-Back Mesh Task Chair – best ergonomic task chair
This minimalist mesh back task chair offers more adjustable features than the regular joe. It has a swivel, tilt lock, and a synchro-tilt mechanism. 
You often will see a synchro-tilt mechanism in more premium office chairs like the Aeron. A synchro-tilt mechanism can be dreamy for your back pain. These can also be comfortable for your thighs. So if you can't afford an office chair with such function, this task chair is the next best alternative.
But if you favor fabric task chairs, the Boss Office Products Perfect Posture is also a top choice. It has an unobtrusive design, yet it is more ergonomic than most. You'll be able to change the height of the ARMS. 
We also find the backrest and seat quite cushy and comfortable. 
Serta Ashland Task Chair – Best alternative to executive office chairs
If you can't afford an executive chair but want one, you can also find an alternative in a task chair. The Serta Ashland task chair is very comfortable because it has memory foam in its seat and the arms.
And while a lot of task chairs limit you in terms of the color option, this brand comes in 11 perky colors. So you can still choose one that matches your home office. 
While this is very comfortable, it has a shorter height range. It's only suitable for average size users. So taller or shorter folks will not be able to use this comfortably.
The design is also well thought off and looks classy, it can enhance the aesthetic appeal of your home office. 
Task chairs are evolving 
True enough task chairs today are not the same as task chairs 2-3 years ago. You now can see task chairs that look and function like ergonomic office chairs. But we have yet to see these types of task chairs sprout like mushrooms. They still have a long way to go. 
But who knows, mesh office chairs were very limited before and now almost every brand has them.
That's why you always have to consider your budget vs the other factors. Because more often, consciously or unconsciously, price is the ultimate deciding factor.
Final thought
Choosing the right type of chair is very important. It can affect your workflow, productivity, and ultimately your health. Consider our tips above and it's always best to be able to try the char out for yourself before making a purchase. So, one that offers a money-back guarantee will serve your best interest.