Whether you're a game or a typist, your keyboard is your primary source of connection to your computer. 
Sure you also need a mouse to hover through the screen and all. But you need a reliable keyboard to be able to chuck in commands and finish a sentence. 
And there are two more common types of keyboards that both gamers and typists use, the membrane and mechanical keyboard.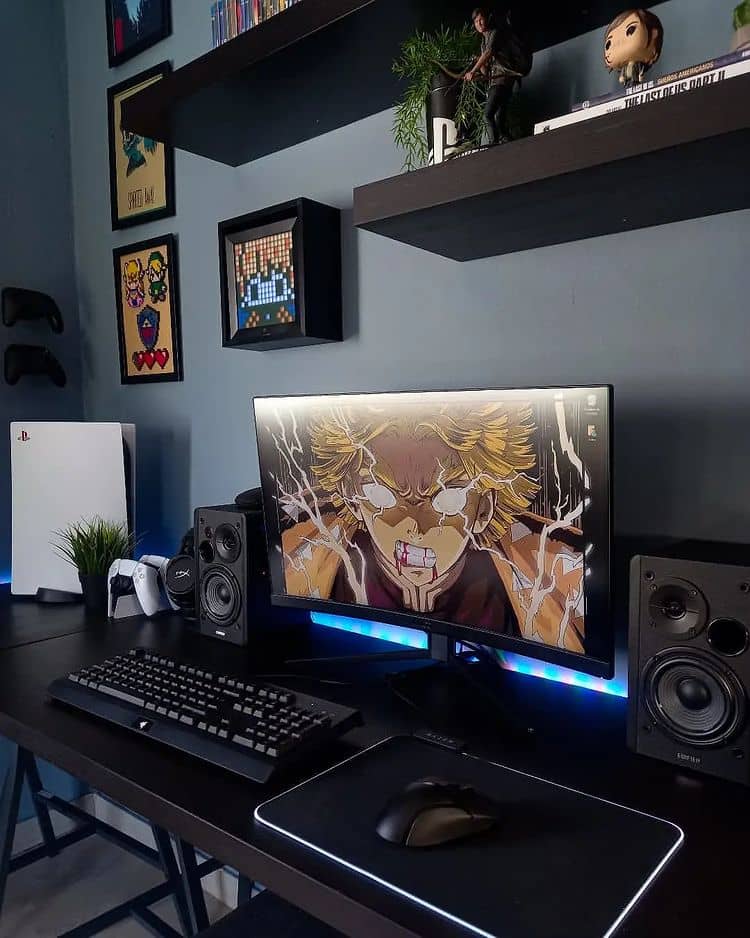 And when it comes to the feels when typing, these two offer the exact opposite experience. 
Let's take a look at some other things that differentiate one from the other. 
Keyboard type
Price
How it works
Pros
Cons

Membrane keyboard

$

Consists of a rubber layer for working

*lighter and compact 

*silent

*easier to clean

*shorter lifespan

*mushy keyboard feeling can strain hands and wrists 

*Less responsive

*Thin keycaps and flimsy plastic case

Mechanical keyboard

$$- $$$

Has a mechanism for woking

*more durable and has a longer life span

* better keyboard rollover

*more tactile

*more options for customization

*more comfortable and satisfying to type with

*heavy and not portable

*more expensive

*can be noisy
How a membrane keyboard works
A membrane keyboard has a thin silicone or rubber material ( the membrane) that presses on the circuit layer. When you press each key, the rubber layer will be forced to touch the circuit. And this registers the key pressed
The soft membrane makes up for that soft almost mushy feeling whenever you press on each keypad. And ironically, you have to put more force when typing in each letter. Otherwise, it will not register.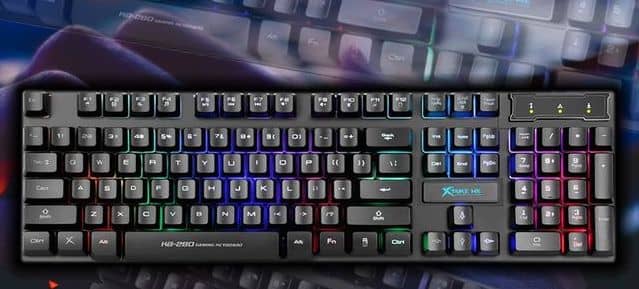 What are its cons?
And this is the most common complaint you can hear for gamers and typists using one. The softer pads mean more work for your hands. 
You will need to exert more force whenever you're pressing on each key. The keyboard rollover is frustrating and leads to less keyboard responsiveness. And if you're typing in hurry, you might see that there are tons of misspelled words because not every keypad that you pressed was registered
And this can put a strain on your hands. And if you need to finish a 5000-word article, you have your work cut out for you. 
This will put too much pressure on your hands and wrist. And for gamers who use the keyboard for commands and controls, this can mean losses in the game.
With the softer and mushy keypads, these don't make any noise, virtually no noise. So this can be an advantage if you're living with someone in a small apartment, room, or dorm. You will not wake up to disturb anyone if you're going to play in the wee hours of the morning. 
But a quiet and softer keyboard has repercussions. This can affect your overall gaming and typing experience. It somehow makes it less satisfying.
And oh, the rubber or the silicone wears out, it will become softer as each day passes that you're hitting on them. 
And the softer the membrane is, the more force you'll need to use when pressing each key. Your finger might end up with muscles if you keep on using the old membrane keyboard.
But when it comes to cost, these are very economical. 
These are entry-level keyboards. You'll be surprised some units are even 5 times cheaper than a mechanical keyboard. But with a low price comes tradeoffs, these can be less durable. 
And most membrane keyboards come with a flimsy and thin plastic case. So drop it and it goes straight to the trash bin. 
How a mechanical keyboard works
With mechanical keyboards, every key has its own switch. And every switch has a base, a stem, and a spring.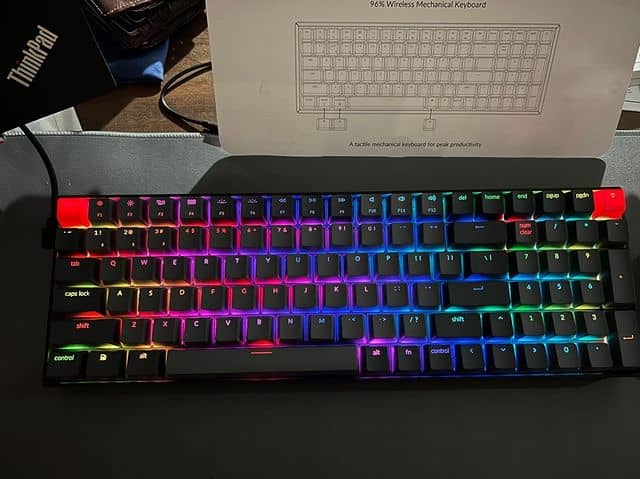 The construction of mechanical keyboards is more technical compared to membrane keyboards, they also have more parts. 
That's why the prices are higher too. It's also easier to mass-produce membrane keyboards with fewer parts, thus the prices can be less than half.
But with the higher price comes better tactility. The keypads are more firm and less effort is needed for the keypads to register. And since they are more responsive, that means less work for your hands. 
The key rollover is also better so you won't end up with a lot of errors in the article that you're writing.
One of the downsides, however, is that mechanical keyboards can be noisy. Every press on the keypad will create a sound. 
While that can be disturbing for your roommate, we find typing or working with a noisier keyboard more satisfying. 
There's just something about that distinct keyboard sound that makes you feel that you have accomplished your task. Maybe because your brain is tricking you into thinking that every sound corresponds to less word count that you have to do. Or every sound ensures that you have chucked in the needed commands to earn leverage on that round. 
Psychological or not, we find that the noise amps up the experience, but not for your sleeping roommate though
These keyboards are also heavier. And these are not the type of keyboards that you can easily sneak into your backpack and still have room for your other things. It might eat up the entire space.
Mechanical keyboards are also more durable and can last longer. They can be more water-resistant too. 
Though water can also destroy it, permanent damage will be more likely with a membrane keyboard. You might still be able to salvage a mechanical keyboard if you accidentally spilled a bit of liquid on it, but that's a death sentence for the membrane ones. 
And when it comes to customization, mechanical keyboards are king. There is an array of unique-looking keypads that you can dress your keyboard switch with. And you will not be able to do this with membrane keyboards. 
When membrane keyboards can be a decent choice
Overall, a mechanical keyboard is the better option both for gamers and typists. 
It can serve you better both for work and play. Looking at the pros vs the cons, you'll be getting more value.
The main concern, however,  will always be the price. Because even if mechanical keyboards are heavy and not portable, it's less likely that you'll go mobile with your gaming setup. Though some may need to go mobile for work.  
That's why membrane keyboards can still be of value to you. 
If you go mobile all the time and need a functional keyboard, you might need membrane ones. 
And not all gamers have the budget to make an elaborate setup complete with a mechanical keyboard. 
So if you are on a very tight budget, it can also be an option. 
On a side note, even if you're not on a budget, you can still find great value with membrane keyboards. 
When? If you do not use the keyboard most of the time. So even with less responsive keypads, there will be less wear and tear on the silicone pads and less strain on your hands. 
If you must go for a membrane keyboard, here are our top picks
There's a wide selection of mechanical keyboards in the market. But we can't say the same with membrane keyboards, well, at least for those that can give decent value for your money. 
So we have picked one that's suitable for work and play.
Razer Cynosa Chroma – best for gaming
Membrane keyboards can be a decent choice for gamers who are just climbing the ranks, so to speak. 
With a more affordable keyboard, you will be able to finish your PC build without going over your budget. And since you're still on your way to achieving master gamer status, you can still find good value with this option.
Albeit softer rubber keypads, the overall design of this membrane keyboard is not too far-fetched from other Razer mechanical keyboards. It doesn't have that jelly soft look. And you might not be able to tell from afar that it's not a mechanical keyboard. 
Even with the lack of customization with the keyboard, you can play with the backlights under the keyboards. That underflow thingy can amp up your gaming experience.
It comes with an app where you can make tons of customizations on your keyboard. So that may somehow make up for the generic keypads you're going to be stuck with, well at least for the time being. 
And yet the keypads are still softer, we find that it is more responsive compared to the brands. 
Roccat Magma – Best for typing
Typing with a membrane keyboard can be straight-up torture for your hands and wrist. And if you're typing for the entire day, you might not be able to feel your hands anymore. 
This membrane keyboard may be able to alleviate that. It comes with a wrist pad that may offer some relief and reduce the strain.
And when it comes to typing experience, this can offer a better alternative to the more firm keypads of mechanical keyboards. We find the keypads a bit more responsive compared to other brands. 
So we recommend this if you need a cheaper yet functional keypad for work, this will not be torture for your hands. You might also be able to use this for gaming.
And up until you can upgrade to a mechanical keyboard, it can survive more wear and tear.
Final thought
Mechanical keyboards are king when it comes to gaming and work. Pricewise, you need to shell out more money upfront. But you'll get more value. 
But the thing is, not everyone can afford that as of this time. Thus, the cheaper membrane keyboards are the usual go- tos.
You just have to be careful in choosing what membrane keyboards to buy because there are a lot of flimsy ones in the market. 
These are very easy to mass-produce. And buy one without researching, you're bound to get a replacement after only a few months.