With its stylish pieces and very affordable price, IKEA is widely popular. It can be considered as a giant with a lot of stores overseas. 
We will review IKEA'S filing cabinets and see if it will fare as much as the brand's stylish beds and bookcases.
About the company
IKEA is a Dutch-based Swedish brand known for its cost-effective furniture and storage pieces. It was actually IKEA who pioneered in making customers assemble their own furniture. Thus, making it possible to significantly cut down on its cost. It's even half the price of famous furniture brands
IKEA furniture boasts of a minimalist and clean design. And this brand is quite popular. In fact, it's one of the most popular brands that have gained early recognition worldwide. Everyone was wishing for an IKEA store in their countries! Because the shipping cost is just so absurd.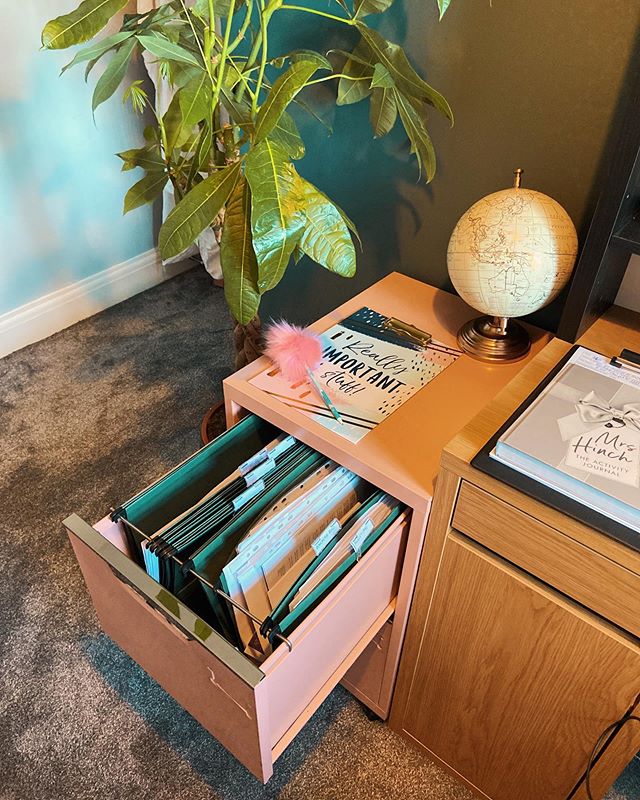 Best IKEA filing cabinets
Two of the most popular furniture of the brands are the Billy bookcase and the Poang chair. IKEA is a frontrunner when it comes to bookcases and chairs. But this brand also has a decent range of filing cabinets.
Let's review some of the more popular filing cabinets of the brands. And see what IKEA has got to over in terms of filing cabinets
Erik three drawer
ERIK is one of the most popular filing cabinets of IKEA. What makes Erik a popular choice is that it can provide decent storage space with a lesser footprint. And of course, there's the price. For a three-drawer cabinet with a single lock at the top, it has a very low price tag.
And those who are starting out a home office find this price tag rather attractive. Especially considering the overall look of this cabinet, it doesn't look too shabby. It costs lower than other flimsy metal cabinets in the market. 
It also has a substantial weight and storage space. You can even use the top drawer to showcase a few knick-knacks or maybe place a lamp on it. It's not too tall nor too short. And it rather holds up pretty well. This affordable IKEA filing cabinet can serve you well for over 5 years. And it may still look good as new, provided that you're not slamming the drawers.
But one disadvantage that I've noticed is that only the top drawer has a lock. 
But other IKEA filing cabinets have almost the same size as the ERIK. the IKEA Galant. The ERIK is just 10 cm shallower than the IKEA Galant. So there's a little more depth with the Galant drawers
Both cabinets have three drawers and share the same minimalist style. It's priced at 249 dollars, which is more expensive than the ERIK. But the advantage is you can choose your own code.
You can also get the IKEA ERIK in two drawers with caster wheels. 
Galant three drawer
The Galant boasts of a more customizable setup. As I've mentioned above, it has an advantage over the popular affordable ERIK filing cabinet. You can choose the code combination. 
It has sturdy materials for its price. And the sleek veneer finish looks posh without looking cheap. But the problem arises once you forget the combination lock that you have set. And this happens too many times for some consumers. When you forget your phone lock sometimes you can override it. But with the Galant filing cabinet, you can be stuck.
And sometimes the top cabinet can still get stuck even if you know your code. If you left it in an open configuration, that can happen. 
Though you don't need to smash the cabinet to access your files. There can be a hack to help you gain back control and access the files. That's provided that the bottom drawers are open. You can look for the metal strip running on the inside of the cabinet ( the bottom drawer). Try to move it with your finger. Oftentimes, this is the only thing that's needed to get you out of the rut.
But if you have totally forgotten the lock combination, you might need professional help.
All in all, the Galant is gorgeous and affordable furniture. If you like the liberty of choosing your own code, you'll find it nifty. But you also have to deal with occasional problems of one of the cabinets bailing out on you.
Secured storage is one of the features that attracted you to the Galant. But if you don't want to go through the hassle, the IKEA IDASEN at 249 dollars is also a great choice. It features a smart lock system that offers more security for your files compared to the IKEA ERIK. but it doesn't have many issues with the locks like the IKEA GALANT.
But what makes the Galant a more popular cabinet is because it has a wide range of a combination of storage and filing cabinets. So it's like getting a multipurpose cabinet at a cheaper price. 
IKEA IDASEN high cabinet
The IKEA IDASEN filing cabinet consists of four drawers. But these drawers have different configurations. The top three drawers can be accessed vertically, like a school locker. While the bottom drawer can be pulled out horizontally.
It offers a rather interesting storage for a filing cabinet. But if you love the vintage look of school lockers, you'll be happy with this unit. 
It's made of galvanized steel so you can attach magnets to it and maybe use it as a memo board. You can have some use of the steel material and save up on a corkboard. So the look is pretty industrial and steel vintage.
It's quite durable for the price. But it might not fit a modern office.
IKEA ALEX FILING CABINET
The ALEX filing cabinet is made of particleboard. But what is nice about it is that the back is finished. So you can place it anywhere in a room without worrying about the off-putting unfinished back part. Most DIY particle board filing cabinets or drawers tend to have an unfinished back. So you always have to put it against a wall to conceal it. 
The ALEX is a combination of a storage and file drawer at the bottom.
Though I find the drawers quite narrow to hang the files in a normal way. It's 10 inches high so it holds the file and documents sideways. So you might have some struggle in pulling the files out, especially if you access the files several times a day. 
It sits at 249 dollars. Though it looks and functions more of a drawer than a filing cabinet. So if you're storing legal-sized and letter documents, you might have a better future with the ERIK or the Galant filing cabinet.
And it's also quite challenging to install the file hanger on the bottom drawer. Though you can drill a few holes to help you with the installation. But of course, you have to have a power drill with you. And you also have to unleash the Handyman in you.
Though the ALEX filing cabinet can be great storage for other office supplies. It also looks clean and pristine. And it could complement a modern home office. 
Conclusion
IKEA furniture has an innate charm. There was an era when it was the go-to brand of DIY and affordable furniture. Well, it's still up to now, for some of their product ranges. But in terms of the filing cabinets, the assembly of most of the units can be a hassle for most. You might even need additional tools to set them up.
In terms of aesthetics, the clean minimalistic style is favored by many. But most lack the innovation and security feature that you would want in a filing cabinet. But for its price, it's a great option for home offices.