Filing cabinets may be one of the most underrated office equipment. It just stays there in the corner and stores all your documents. Not everyone would care if it's that convenient to use or if it's durable.
But on the contrary, it can greatly affect your work. Several issues can emerge from a low-quality filing cabinet. From the difficulty opening each drawer, noisy cabinets to one that dilapidated quickly, it doesn't look too professional right?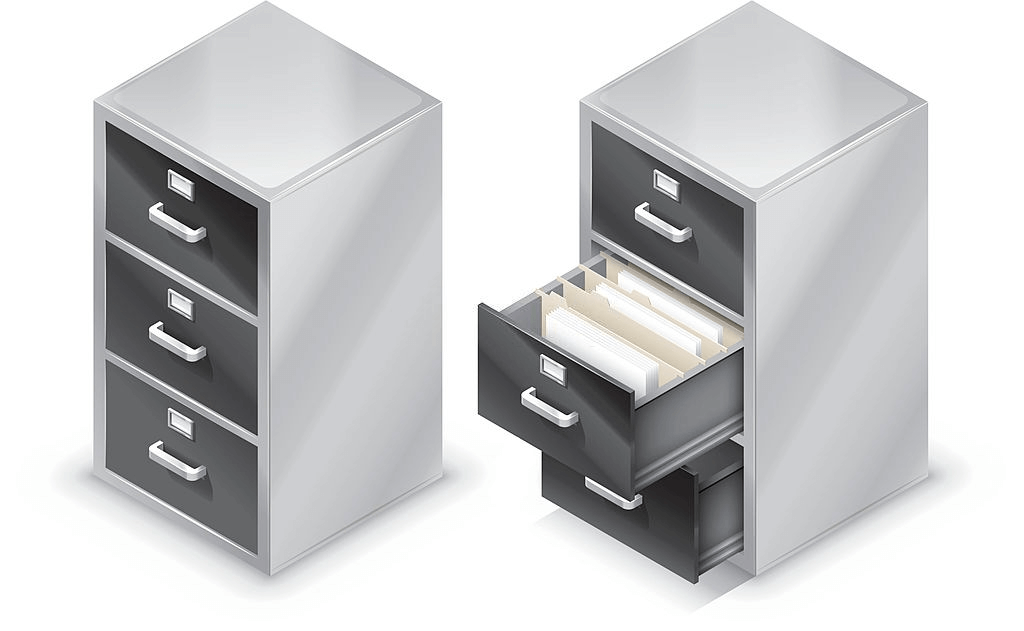 So it's high time to upgrade to one of the best filing cabinets. Let's see some of the best brands.
This Lorell Deep 2 drawers completes your home office. It's light, compact, and will just consume a small space in your office. But at the same time, it has enough storage space.
When you're looking for a home office drawer, several factors should tick your list. One, it should be lightweight enough. So it's easier to move from one room to another, should you decide eventually to change locations.
Two, it needs to have deep enough drawers so that you'll only need one filing cabinet. And three, it should be well within your budget.
In addition, it has 18 inch deep drawers. For most home offices, this is enough space to store several documents and office supplies. 
This basic drawer ticks all those points. It doesn't look too stylish though, just the basic filing cabinet. But we like how the cabinets roll out smoothly. There isn't any friction and it doesn't make any noise. That's about what you just need for your new home office when you're just starting to put everything in place.
It's advisable though to not allow the top to be too heavy. There might be a risk of it toppling over. So the best thing to do is to ensure that the bottom drawers are holding the same weight. 
Overall, it's one of the most affordable filing cabinets with decent storage space. It's advisable for home offices with lightweight use.
Pros
It comes in fully assembled. You just have to put on the handles

The cabinets don't fall off the tracks. It glides rather smoothly

Comes with hanging folders

It can nicely fit under your drawer. It's ideal for home offices with limited space

Lightweight and easy to lift
Cons
The aluminum material may be susceptible to denting overtime

The depth of the drawers may be lacking for some
Where to buy
The Laura Davidson 3 drawer cabinet is a breath of fresh air. It has an impeccable modern design that is very different from other brands.
It looks perky and modern. This US brand filing cabinet is perfect for modern and contemporary offices. It's an eye candy and can add a touch of happiness to any working space. It also comes in 9 colors and each design is just as charming as the rest. But there's more to Laura Davidson than just the aesthetics.
This futuristic-looking filing cabinet is quite durable compared to its competition. It's made of cold-rolled, powder-coated steel. This type of steel is more durable than the regular stainless steel used in some filing cabinets. 
Another advantage is the huge storage space. It provides three drawers. The two top drawers are slightly smaller, it's perfect for your smaller office supplies. And the top drawer has a lock. So you can use this to store valuable documents. And you have the large bottom drawer to file your legal-size documents.
And another feature that we liked is that the cabinets are wider than other filling cabinets within the same price range. it's a bit wider than your documents so it's not a pain to fit it in the drawers. There's no struggling to prevent your documents from getting crumpled.
And an interesting feature is that you can only open one drawer at a time. It has this mechanism that automatically locks the other drawer when one is open. So that prevents you from opening all drawers at the same time. This might be a safety feature to prevent it from tipping over. 
In conclusion, Laura Davidson has a unique design with round corners. If you're looking for a unique and modern filing cabinet with enough storage space, this is a strong contender.
Pros
Easy to glide drawers

The top drawer comes with a lock

Spacious storage space

Comes in fully assembled

Compact and can fit under your desk

Has a perky modern design

Has adjustable feet

Made of durable steel material
Cons
Some may find it hard to unlock the top cabinet
Where to buy
There's something about a wood filing cabinet that adds a touch of hominess to any space. Belham Living Carter File Cabinet can add a mid-century style to your office.
Aside from the lovely wood structure, it should also have sufficient storage space to store all your files and office supplies.
You can satisfy both needs with the Belham Living Carter File Cabinet. It's made of a combination of MDF, birch veneer, poplar wood, and finished with a warm walnut. There's no denying that this is one lovely vintage looking piece of furniture.
Also, it offers two drawers. The top drawer is slightly smaller and can be used to store smaller office supplies. And then you can store your large documents in the bottom drawer.
In a nutshell, it's a great choice if you're looking for a classic filing cabinet with decent storage space.
Pros
Can be almost fully extended

Assembly is easy. The instructions are very clear and on point

Has a lovely mid-century design

Durable construction

Makes a lovely tabletop too

Compact and saves on a lot of space
Cons
Doest have a locking system

Not mobile
Where to buy
The Alera 2 drawer is a heavy-duty filing cabinet. It's also one of the most high-end filing cabinets in the market today.
It looks sleek and polished. From the first encounter, you would be able to discern that this filing cabinet has a higher price range. From the construction to the mechanism, you won't be able to dispute the price tag that it comes with.
First, the two cabinets can be fully extended. So every file is an arm's reach. There is no struggling to look for the files located at the back end of the drawer. The drawers slide smoothly too. It's equipped with a steel ball-bearing telescopic suspension. This ensures that the cabinets pull out smoothly without any risk of it dropping to the floor.
Second, it has an anti-tipping system. You can only open one drawer at a time. This cabinet automatically locks the other drawer when one is already opened. 
Overall, it's a perfect fit if you want a durable heavy-duty filing cabinet with a lot of features. If you're willing to shell out a bit more money, the Alera 2 can serve your needs for years to come.
Pros
Has full width recessed handles

Features an anti-tipping features

Built to last

Cabinets can be completely pulled out

Equipped with a single key core-removable lock ( comes with 2 keys)
Cons
Where to buy
Scranton & Co Letter is a perfect storage space for your documents and files. 
Sometimes, a two drawer filing cabinet isn't enough, especially in a professional setting. Scranton & Co Letter has 4 filing cabinets. It has a durable construction that's fit for a very busy office.
It's manufactured from heavy-duty steel ( 2 gauge steel). But at the same time, it's a bit of an eco-friendly cabinet with 30 percent coming from recycled materials. The cabinets are equipped with sturdy ball bearings. So it won't make any noise every time you pull the drawers out. And it also has metal handles for easy access.
And you can also choose if you just want to use one key for all the 4 drawers. You don't need to search for the right key when accessing each drawer, the one cor key feature is rather convenient. And it's a time saver too. 
In terms of storage, no doubts about it. It's heavy-duty and built to last. But it's recommended to put something heavy on top when opening the top drawer to avoid it from tipping over.  
In a nutshell, the Scranton & Co Letter offers 4 storage drawers that are wide enough to fit legal-size documents. It's an ideal filing cabinet in the professional setting and can bear heavy use. 
But it might not be that convenient if you're frequently accessing the files. Since it doesn't fully extend out, you have to work your knuckles through each older to reach the back end. 
Pros
One core key feature

Has deep and spacious 4 drawers. It can accommodate hanging file folders perfectly

Doesn't make any noise when you pull the cabinets out

Comes in preassembled

Has a good and sturdy built

Can tolerate heavy use
Cons
Drawers may not pull all the way out
Where to buy
Conclusion
What do you think about Our list of the best filing cabinets brands? Which one will serve your home office and professional needs? We hope you found something that fits your requirements!