What are office chairs called?
According to wikipedia, Office chairs are often referred to by a variety of names including ergonomic office chairs, executive office chairs, computer chairs and more. Nonetheless, what matters most is not the name with which the office chair is referred, but the functionality it offers.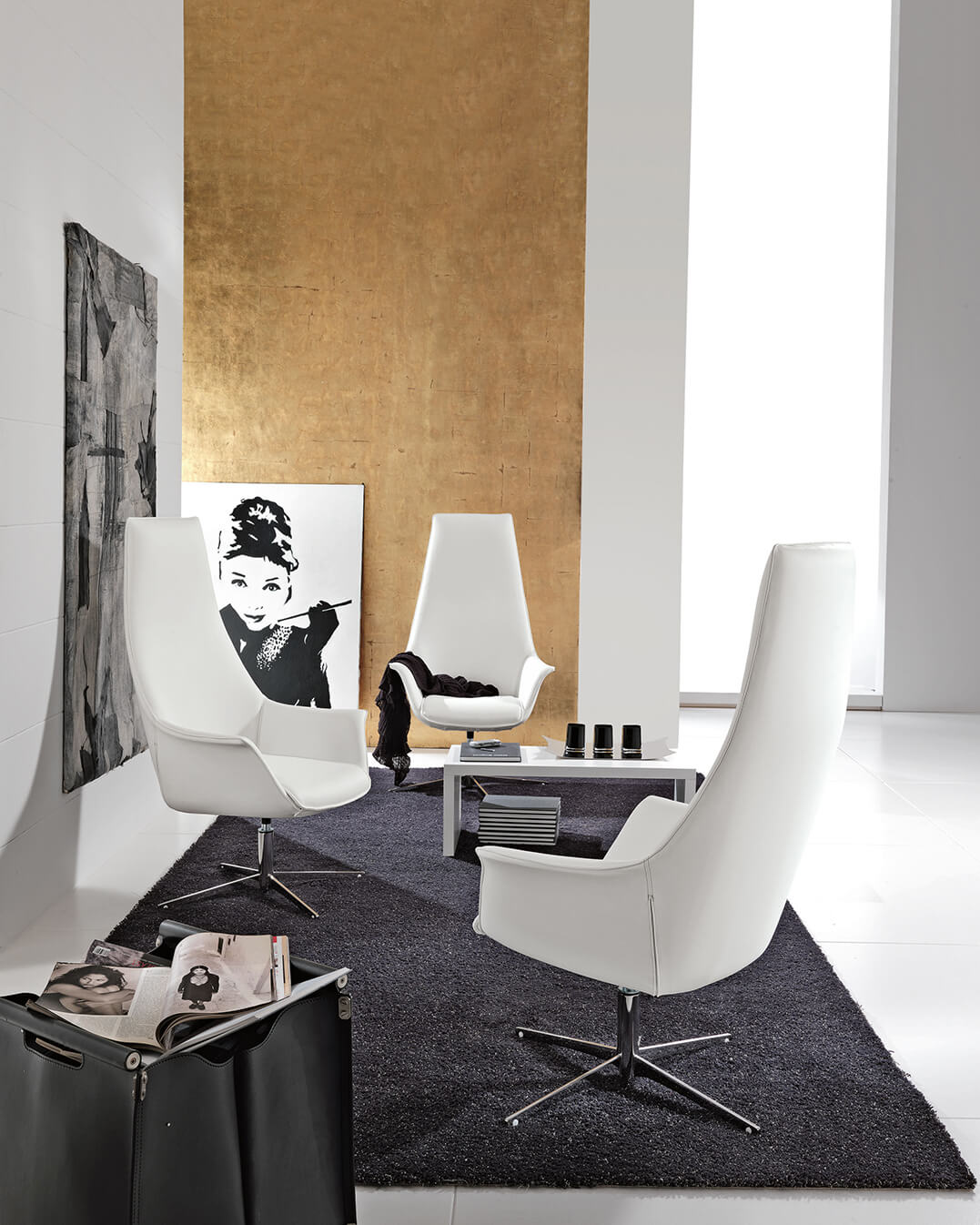 For many years now, the word "ergonomic" has been more of a buzzword than a label with a meaning. That's because a significant number of manufactures attach the name to their chairs even when their chairs don't constitute what it takes for a chair to be worthy of the name.
In essence, an ergonomic office chair should be designed with a keen interest in significantly improving the comfort of the user. The chair should:
Allow you to sit for comfortably for extended periods without feeling extremely fatigued or strained.

Let you adjust the height to a position where you are able to view your computer screen at eye level.

Allow you to rest your arms so as to reduce strain in your neck, shoulders, and back.

Let you effortlessly reach your keyboard without straining your neck, shoulders, or wrists.

Allow you to position your feet comfortably on the floor. Ideally, your feet should stay flat on the floor. Dangling feet are normally a recipe for pain and poor circulation.
How should you sit in an office chair?
One misconception that most people have when it comes to ergonomic office chairs is that they believe the chair is the solution to all their sitting problems. While the chair contributes tremendously to improving the sitting experience, it's not the be-all and end-all. The manner in which you sit in the office chair plays a huge role as well.
The first step is to ensure you have adjusted the lumbar support to a suitable setting for your lower back. Ideally, the lumbar support should offer sufficient supportive pressure to your lower back. The lower curve of the spine is situated at the location of the belt line for a woman or one or two inches above the belt line for a man.
Be sure to adjust the chair's seat pan so that your feet are flat on the floor, legs are perpendicular to the floor, and thighs are parallel to the floor.
In addition, ensure you're familiar with how to recline the backrest appropriately. There are usually a number of settings to assist with this. Also, you have the option to adjust the position of the armrests according to your preferences. Don't forget to adjust the height of the seat as well so that your view of your computer monitor remains at eye level.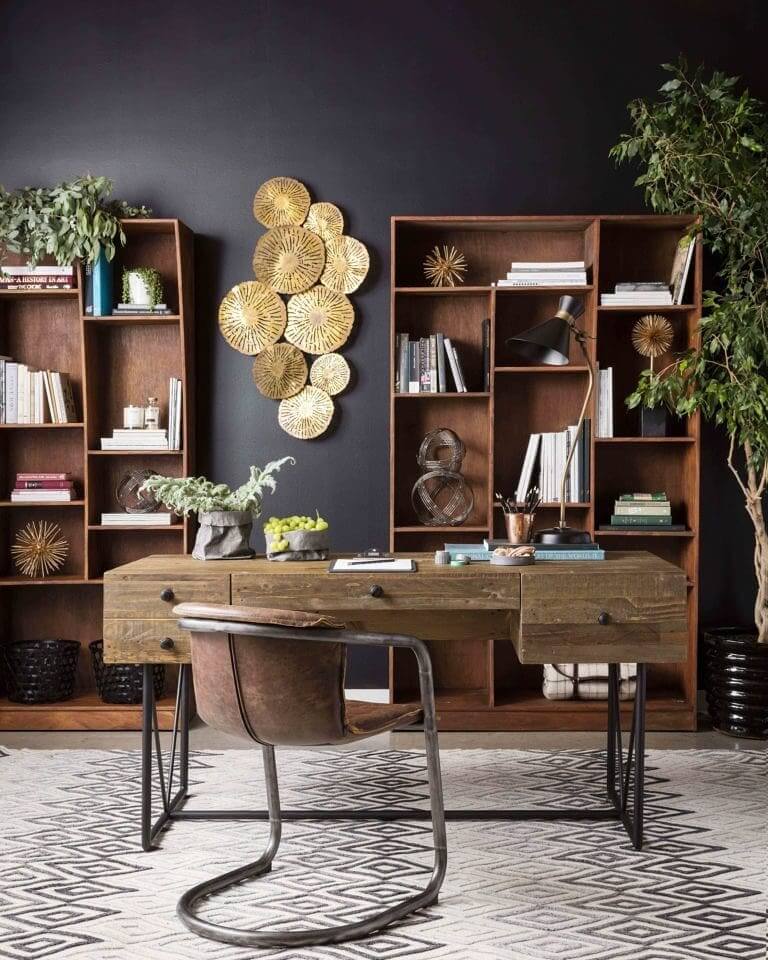 What is the best chair for sitting all day?
In our testing, the best chair for sitting all day is the Herman Miller Aeron chair. Available in a wide range of style options, the Herman Miller Aeron chair truly embodies much of what it takes for a chair to offer endless comfort throughout the day. When you feel comfortable for a huge portion of your day, you are actually encouraged to sit for extended periods and still stay fresh and focused.
The chair comes with a patented innovative mesh fabric that aids with even pressure distribution for exceptional comfort. This revolutionary chair also comes with the PostureFit back support feature that incorporates adjustable pads, which specifically designed to help you support your sacrum and lumbar areas. The chair's ergonomic design is further boosted by several other features, including adjustable padded arms, tilt limiter, and forward tilt.
The chair is designed to easily adapt to your body so that when your body moves, the chair moves with it, thereby providing better posture correction and support.
The good news with this chair is that it comes with a generous 12-year factory warranty that caters for everything from caster wheels to pneumatic cylinders. This shows the high level of confidence the manufacturer has in the product and its features.
What is a drafting chair?
A drafting chair often refers to a very tall chair that is designed with a significant amount of padding and is either equipped with armrests or not. You would easily identify a drafting chair by its conspicuous footrest "ring" that is located almost immediately above the base of the chair since a good number of traditional footrests would not be compatible with a chair built with such a height.
Originally, drafting chairs were more popular with engineers, who spent a huge portion of their time designing blueprints on fairly uncomfortably drafting stools. Since drafting stools weren't able to provide the required amount of support, drafting chairs had to be introduced into the picture.
The good thing about drafting chairs is that they were able to incorporate extra functionality and comfort, making them a valued asset for engineers rather than a liability. Unlike the unsupportive and uncomfortable drafting stools, drafting chairs were considered the best remedy for back problems experienced by engineers as well as other problems. This is one of the major factors that ultimately stimulated the switch from drafting stools to drafting chairs.
Drafting chairs are built with the ability to swivel to allow the user to move more often and reach out for supplies. Furthermore, they are designed with a built-in footrest to provide better pelvic and lower back support.
How does an office ergonomic chair work?
The working mechanism of an office chair is quite simple, or rather can be explained in very simple terms. The way a chair works boils down to the included features and how they work in harmony to achieve the functions that have been laid out.
For instance, the most basic function of an office chair is to support your weight. This means that the chair should be strong enough. It also means that the chair should be durable enough to support your weight for a considerably long duration so you can get the value for your money.
If we go even further, we get to appreciate the role of the fabric in this discussion. The chair should be made from a high-quality fabric, which should have both great strength and durability as the major features. If we would like to consider a more advanced chair perhaps we might also mention that the fabric should be breathable. This is vital because we want the material to bring about the proper circulation of air, thereby eliminating the build-up of sweat.
The functionality of an office chair also relies heavily on adjustability. We want to be able to adjust the height of the chair, the position of the seat pan, the armrest, headrest, leg rest, and more.
What is the function of the chair?
A good office chair is built to support a wide range of functions, but some of the most important ones are to provide comfort, to stimulate blood circulation, to eliminate fatigue, and more. Also, since different users have different preferences, the definition of the kind of functionality a good office chair should offer varies from person to person. Nonetheless, a significant number of users are in agreement about the primary functions: provision of comfort for extended periods of time.
And for a chair to perform the way the user expects it to, the manufacturer must work to ensure the essential features are included. Such features include lumbar support, high-quality fabric, endless adjustability options, sturdy wheels and casters, and more.
In fact, the function of a given chair is able to perform is what sets it apart from others. For instance, if the chair focuses heavily on bolstering ergonomics, then it always ranks highly in the eyes of the user. Furthermore, it becomes considerably more expensive than other generic office chairs that are not even able to meet the bare minimum requirements.
Therefore, the next time you plan on buying a new office chair, you should start by outlining the functions that you need it to perform, then move down to the features that make that functionality possible.
What office chair is best for your back?
While the ergonomic office chair market is filled with a bunch of chairs that promise great support and protection for your back, the Herman Miller Embody Chair actually stands out from the crowd by delivering what you truly desire.
Due to its spectacular features, the chair is synonymous with a "throne". The name has been used to refer to the chair in several spheres and rightly so.
One of the most impressive and popular features of the chair is its exoskeleton or "innovative spine". This particular design is so out of this world that apart from being highly functional, it's also beautiful to look at. The flexing and interlocking support structures that emanate from the main body of the spine are designed to offer you personalized, incredible comfort and support.
Another striking feature is the pixelated support that has been used to construct the seat. The incorporated revolutionary design of the seat assures you of superb support and cushioning.
One of the few things that one might consider a downside with this chair is it's a fairly expensive price. However, considering the state-of-the-art features that the chair comes with, the price is totally worth it.
Are armrests bad for posture?
The debate about the usefulness of armrests is one that never seems to end. Majority of users and manufacturers are confused about the mixed reactions that armrests seem to elicit. You always have the option of purchasing chairs built with highly adjustable armrests or even buying armrests that are attachable to the work table. But are they bad for posture? Are they necessary? Do you find them useful?
Research shows that most users prefer it when the armrests are eliminated completely. But what does this mean exactly?
The most common reason users give for requiring armrests is that they aid in relieving discomfort in their neck, arms, and upper back. If the workstation set up calls for the user to position their arms in a manner that the elbows are held forward and away from the side of the body, for instance, while typing or using the mouse, then it means that the shoulder muscles are being worked, and they will eventually tire out. Therefore, armrests might be useful in this case.
Nonetheless, if it's possible for the user to complete his tasks while relaxing his upper arms at the side of his body then it means he can maintain the posture for a long time. In this case, armrests are redundant.
To determine whether armrests are a hindrance, redundant, or unnecessary, it's always vital to get the user to assume a position in which the shoulders are relaxed with the elbows held comfortable against the sides of the user's body. This is often achieved via a number of adjustments. In the end, if the worker can proceed without requiring armrests, well and good. But if he needs them, then the best option would be to go for adjustable armrests.  
What is the ergonomic office chair?
More often than not, a chair is categorized as ergonomic when it is designed with the features that help it to tremendously improve the comfort of the user. This often means improved blood circulation, reduced fatigue and strain, better adjustability, and more hence enhanced productivity. To achieve this, an ergonomic chair usually has incredible features such as lumbar support, seat depth, and adjustable set height.
With an ergonomic office chair, it should be easy to adjust the chair's height accordingly, until your legs stay orthogonal to the floor. Forward and backward adjustability of the seat pan should also be possible for enhanced comfort.
Good lumbar support brings about ample support for your lower back, allowing the spine to be positioned correctly for good posture.
An ergonomic office chair is constructed to be adaptable to your needs and preferences, hence resulting in increased productivity levels as well as better focus and concentration throughout your workday. For a higher end ergonomic office chair, you would expect the following adjustments: tilt lock, adjustable tilt tension, chair height adjustment, adjustable seat pan, adjustable arm height, adjustable arm width, lumbar support, adjustable headrest, and more. Ergonomics is one thing that employers and employees should take very seriously. If your employer is reluctant about providing you with an ergonomic office chair, you might have to buy one on your own.
What is the most comfortable office chair?
Well, as at the time of putting together this content, in our opinion the most comfortable office chair is the Herman Miller Aeron Chair. This chair truly stands out as a comfortable and premiere executive chair. It includes three tilt levels to allow you to transition between upright, mid recline, and full recline effortlessly. The chair also comes with a tension control knob that controls the amount of effort required to lean back.
Read more: Top 10 Best Comfortable Computer Chair For Long Hours
Being that the chair is non-padded, it might be easily misconstrued that it doesn't offer much comfort. That's not the case. The chair is exceptionally comfortable, something that can be attributed to the innovative material used for the chair's construction.
The material is designed with the Pellicle suspension technology, which also aids to ensure there's no build up of heat while you go about performing your duties. As such, you can also rest assured of not having to deal with excessive sweating.
The Herman Miller Aeron Chair also incorporates pivot technology, which helps the chair to adapt to your whole body, so you can stay relaxed and comfortable. It's convenient for a chair to be able to tilt in any position you feel comfortable in, but for a chair to adapt to your back, shoulders, neck, ankles, hips, and other parts of your body are truly impressive. Another fantastic feature is the waterfall front edge design, which helps to improve blood circulation thus eliminating blood clots and cramps.
What is the best chair for posture?
In our opinion, the best chair for posture is one that provides the utmost support for your lower back, thighs, shoulders, and head. A chair that fits this description well is the Herman Miller Embody Chair. The chair features an exoskeleton, which is an innovative design that resembles the human spine. The exoskeleton aids in minimizing muscle aches and other health problems by maintaining the correct posture and eliminating excessive pressure on the lower back and spine. The ability to reduce spine compression also helps to minimize loss of fluid from the spinal discs.
Maybe you also like: An example of the Best Office Chair for Posture
In addition to keeping your spine aligned, the exoskeleton also moves together with your body for better posture correction and comfort.
The seat is also designed to stimulate proper blood circulation throughout your body, thereby boosting your focus and reducing fatigue.
Furthermore, the material used for the chair's construction also aids with an enhanced circulation of air in the chair —especially the back—so you can stay cool and dry when sitting for extended periods of time. Most generic office chairs lack this functionality. They encourage the build-up of sweat, something that's known to bring about great discomfort. Consequently, your concentration and focus reduce and your productivity in the office declines tremendously.