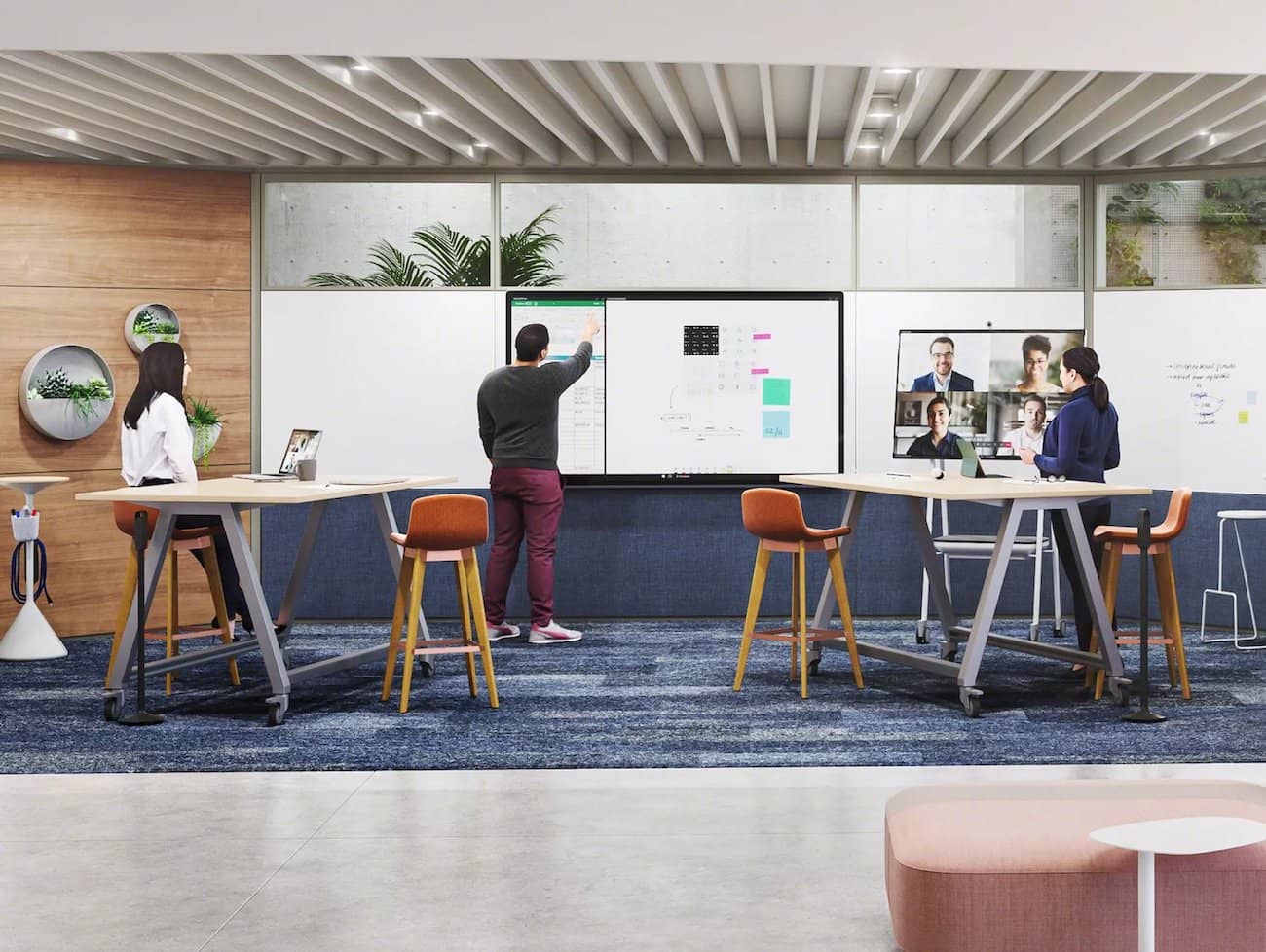 Before mesh chairs came into play, fabric or upholstered office chairs were considered to be the suitable choice for everyone. Because why not? They certainly look and feel better than plastic or wood. 
But with the birth of mesh chairs, more people became torn. Because mesh can really be cool. But for others, this isn't the case. So should you go for a mesh chair or a fabric one?
Let's dabble into the pros and cons of each. And surely, you'll find the best choice after the end of this article.
Why you should get a mesh chair?
Mesh chairs have been making waves recently. Since the temperatures have been increasing due to the polar ice caps melting, the quest for a more breathable chair has also been a priority for most people.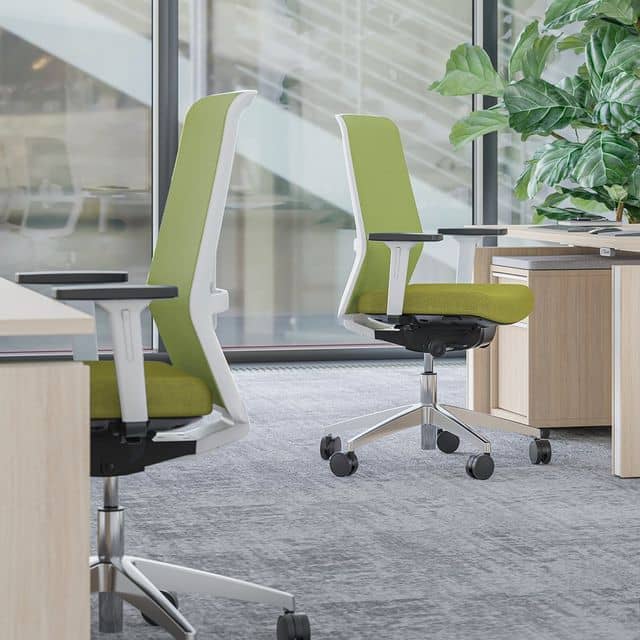 It is highly breathable
So the number one reason why people favor a mesh chair is because of its breathability. Compared to fabric, this material has tiny loops, as we'd like to call them. And this allows for greater airflow. You'll see some office chairs with a mesh back and some have a mesh back and seat. And you will see a significant difference in airflow especially if you are living in hotter regions. 
More hygienic
Without a doubt, mesh chairs are cleaner. They look cleaner and smell cleaner, especially if you are a heavy sweater. Since the chair also allows for more breathability, you're less likely to sweat. And even if you do, it will be able to cool itself. Unlike fabric chairs, the material will not absorb your sweat. So your chair will not end up smelling less than pleasant, especially during the summer months.
Also, you don't have to worry about spills and stains with a mesh chair. These are likely to be unnoticed and it's going to be easier to clean. Fabric chairs will absorb these. So your new fabric office chair can look like it's been around for years because of the stains. Not to mention, the smell can linger.
It has that nice floating feeling
Sitting on quality mesh chairs will make you feel like floating. And that makes it rather comfortable, especially for gaming. That's why a lot have made the switch because of this floating feeling.  
Advantages of a fabric chair
Some people like to use a traditional upholstered fabric chair. And these may be the reasons.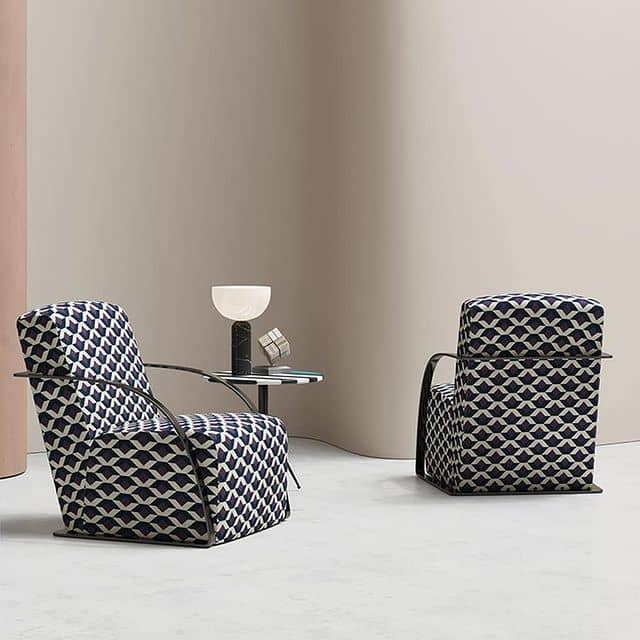 They offer more color options
Fabric chairs can offer more color and style options than mesh ones. While mesh chairs are generally available in just a black or white color, the sky's the limit when it comes to fabric ones. Thus, it gives you the liberty to color coordinate your chairs with the interiors of your office.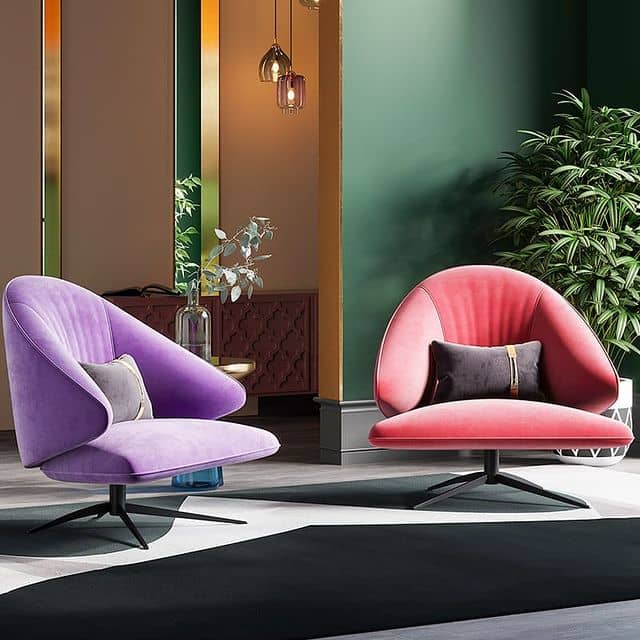 You can even find playful and cheerful fabric colors that will spike up your mood. It's easier to find something fancy with a fabric or upholstered office chair. 
Offers a more lounging feel
Fabric chairs often have padding or cushion underneath. And depending on the padding, fabric chairs can offer a lounging experience. So if you want plush comfort, you'll likely get it from a fabric office chair.
Why not  buy a mesh chair
Though mesh office chairs have become the more popular option, there are several drawbacks. 
It's not easy to find a comfortable mesh
There are two types of mesh material, a soft one and a hard one. The soft mesh feels nicer and will give you that floating feeling. However, not all office chairs with a soft mesh are made equal.
Cheaper soft mesh chairs tend to sag. Especially if the office chair does not have any cushion and just a mesh covering, it will sag faster. The hard mesh will be able to hold its shape better. But the problem is, it can feel too firm for most. It can even feel like you're sitting on a wooden chair. 
So the best remedy here is to purchase quality mesh office chairs that use a soft mesh material such as the Herman Miller Aeron. And If this chair is out of your league, look for mesh chairs that still have a cushion plus the soft mesh covering. So even if it's on the cheaper side, the cushion will prevent the mesh from sagging.
But whatever you do, do not buy office chairs with a hard mesh. Unless you favor very firm support, then by all means go ahead. 
Also, since most mesh chairs do not have a cushion, you will be able to feel the frame of the chair more. Especially for taller users, the frame can dig into your shoulders. So this is another thing to consider if you are tall.
You won't be able to sit longer in a mesh chair
Quality mesh chairs can be comfortable. But the thing is, even the premium mesh chairs such as the Aeron can be too stiff if you've been sitting on it for several hours. That's why it's not a good idea to sit on a mesh chair longer than 6-7 hours. 
Mesh can scratch your skin
Since the mesh is made from plastic, it can be abrasive on your skin and delicate fabrics. It can snag your silk blouse or scratch your sensitive skin.  
And since the mesh is made from a synthetic material, there's always a concern that you may be allergic to one of any of the materials used in making mesh. 
What to do? Check if you are allergic to any of the materials used in making mesh such as nylon or PTFE. And if you are, better ditch mesh. Also, avoid wearing sensitive fabric when sitting on one
And also, it will greatly help if you will buy a quality office chair. These brands have better construction so you can be sure that there will be fewer or no loose weaves that can catch on your favorite silk blouse.
It's not suitable in all work environments
What makes mesh breathable is what also makes it not suitable for use in industrial and manufacturing industries. Sharp objects and tools may get caught in between the loops and trying to get them out might mean damaging the chair. 
Overall
Mesh office chairs are popular because they are a cooler seating option. But this alone should not be your only gauge when choosing a chair. Yes, feeling cool amps up the comfort level. But you also have to consider how it feels on your back or your butt. Remember, mesh chairs offer firm support. So if you are looking for a cradling or cushion-like type of support, you are not going to get it from mesh chairs. 

And there is also the frame of the chair becoming more pronounced since most mesh lacks padding. We suggest taking time in trying the chair. Only then will be able to notice if the seat and back are too firm or if the frames are digging into your shoulders. 
Mesh chair comfort is subjective. Even if a lot of reviews tell you that it's comfortable and that will give you the floating feeling, try it out first. Try the chair yourself for several hours, then you'd be able to say that a mesh chair is for you. So bottom line, buy from brands that offer a money-back guarantee. Bring the chair home and sit on it for 7-8 hours. Only then you will be able to decide
A well-cushioned high-quality fabric office chair can be comfortable for sitting for a longer period. But the primary consideration is breathability. Almost all fabric padded chairs will be hot at some point. So if you are a sweaty sitter, you can explore the options of going for a mesh chair instead. But do heed our advice above when buying one. 

In terms of durability, we are also torn. Quality mesh chairs are a bang for your buck. This will be able to hold its shape better than most quality fabric chairs. Because the mesh is plastic and tightly woven, it will not easily loosen. And it will not snitch like fabric. But it's big but here. Lower quality mesh chairs might not snitch, but they can sag or lose their shape easily too. 
Final Say
So should you go for the more popular mesh option? Well, that depends. Go for mesh if you need a more breathable chair. But make sure that you are okay with a more firm support and do look for quality mesh chair brands.