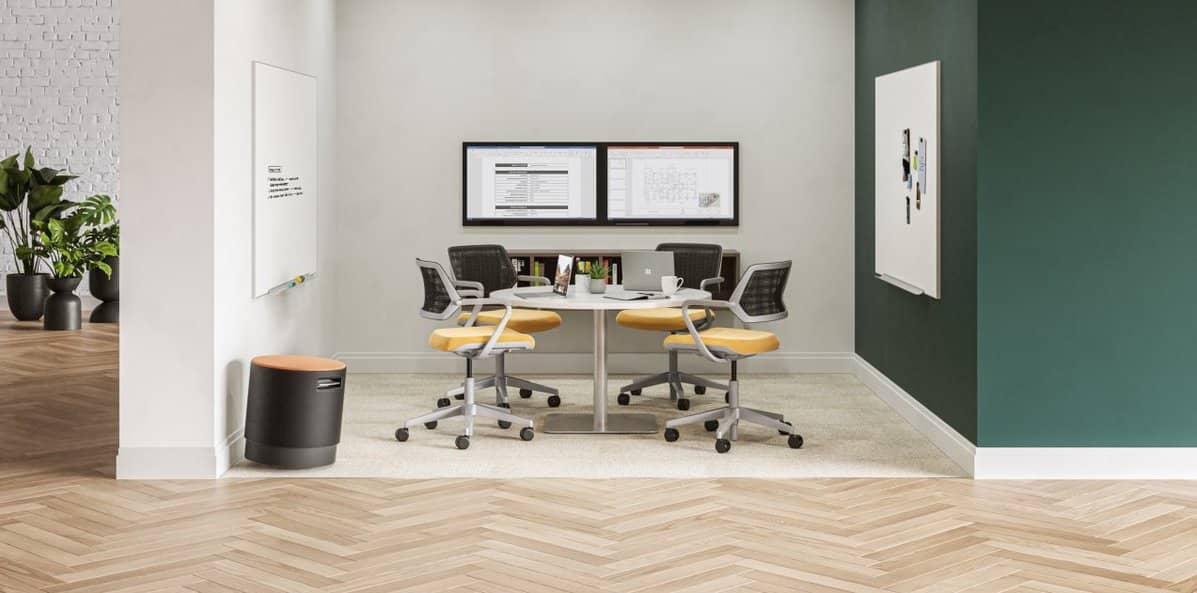 A sinking office chair can be a nuisance. And when your once reliable office chair starts to sink every time you sit on it, you have to fix it asap. It's not uncommon for office chairs to sink when you have been using them for several years. 
It is indeed annoying. So you have to deal with the problem immediately. Unless you're okay working with the lowest seat height. So today, we're going to help you fix this problem. We'll also dabble a bit on why this happened to your once trusty office chair.
Why does your office chair sink
When your chair starts to lose lift and sink, there is only one major problem, a broken gas cylinder. The cylinder is attached from the base to the seat. And this part allows you to easily adjust the height of the chair.
How does it work? The cylinder contains nitrogen gas. And when you push the lever, the gas is released and this is what pumps the chair up. The switching chambers allow you to lower and increase the seat to your preferred height. 
You'd often encounter this problem in old office chairs. The cylinder wears out and loses its lift mechanism.
How to fix a chair that has lost its lift
We have outlined several simple methods on how you can put an end to your sinking chair. Spruce up your old office chair and give it the lift it needs. These DIY repairs can be done easily too. So you just choose the best options that you are most comfortable with.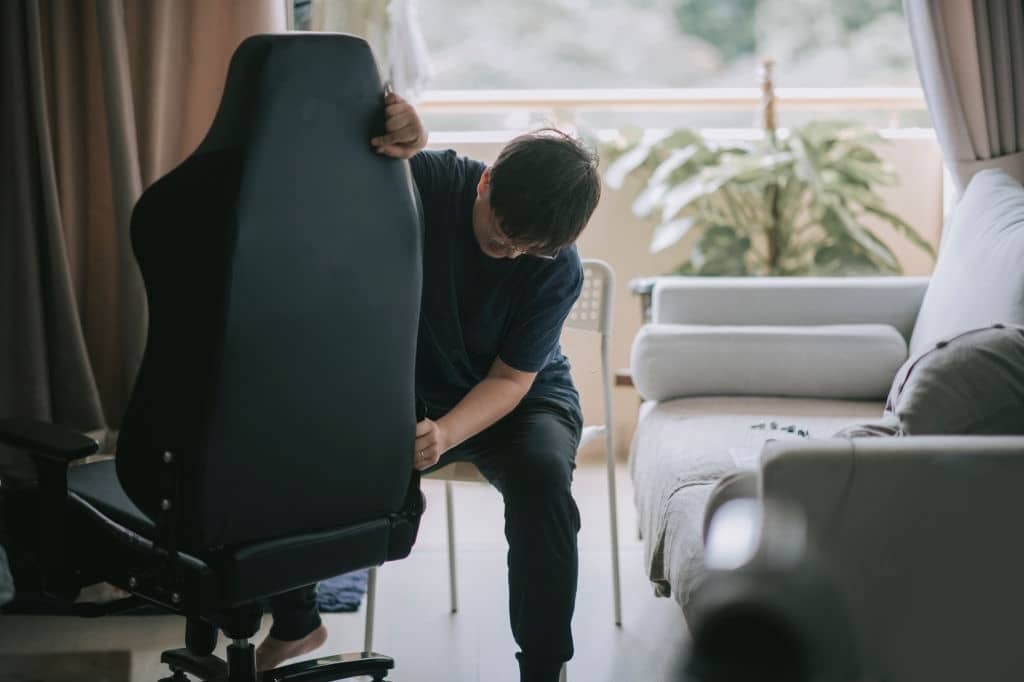 Replacement of the gas cylinder
This is perhaps the best option. When a gas cylinder is worn out, it will need replacement. This is more of a permanent solution rather than a band-aid one.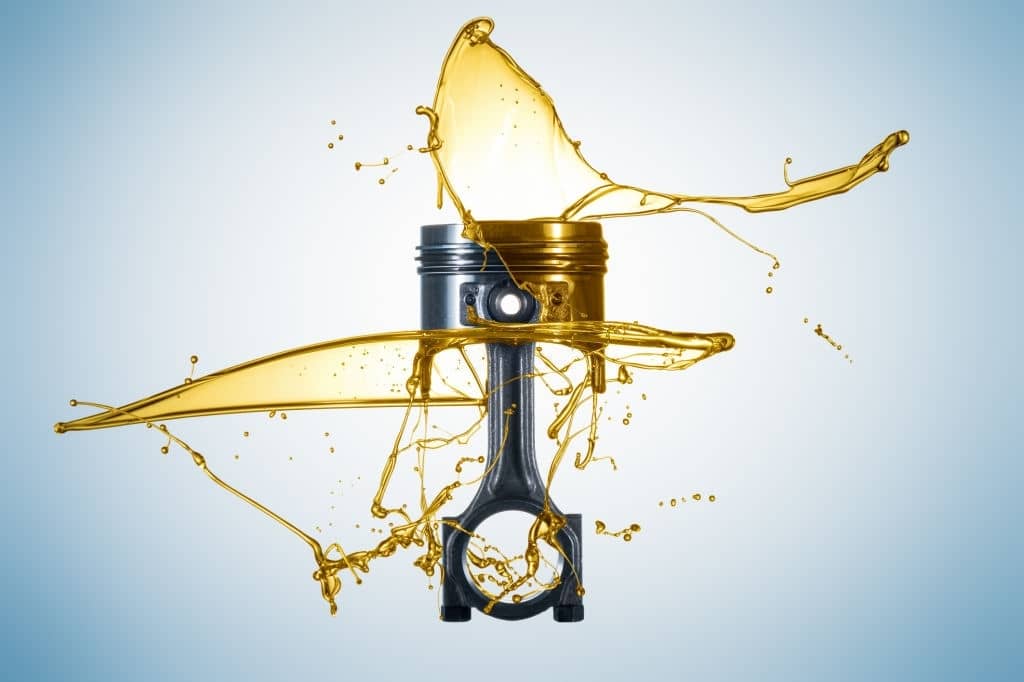 Though not all office chairs are wired in the same way, 95 percent of office chairs are made with the same mechanisms. So unless you own a Herman Miller or a Steelcase chair, it'll be easy to tinker and fiddle your way through.
And here's how to rebuild the lift mechanism.
This method is for those with more hearth for DIY repairs. If you're a handyman, you'll be able to find this easily.

This is also perfect if the upholstery part of your chair is still in pristine condition. So instead of buying a new chair, this might just do the trick.

We need needle nose pliers and a pipe wrench with a long handle. And oh, an assistant will also come in handy.
Flip the chair upside down. Then using the needle-nose pliers, reveal the retaining clip found at the bottom of the pedestal.

This will loosen the connection. Then remove the pedestal and the column from the chair. Also, remove the screws, washers, and any other connecting parts. Make sure to set them aside for easy reassembling later. We need to dismantle the chair first so that you can measure the cylinder.

Don't forget to remove the telescoping skirt. Then using the pipe wrench, remove the cylinder. You can ask for help at this point already.

Measure the length of the cylinder from the bottom to the top. And measure the cylinder width at the largest point. Then buy a replacement cylinder with these dimensions. 
Make use of a hose clamp and duct tape
Now If you don't want to do a valve or cylinder gas replacement yet, this option will just work for you. Just take note though that this is more of a band-aid fix. And it will not make your office chair look professional.
Using a hose clamp and duct tape will not repair the issue. Instead, it will momentarily stop your office chair from further sinking. And this will only allow you to make use of only one seat height. Thus your chai will no longer be adjustable. 
So this option should not be your end solution. This is more of a quick fix when you can't buy a replacement yet. And here's how.
Prepare your materials. We will be needing a clamp with a size of 20 or 13/16″-1-3/4″ diameter and duct tape.

Set the office chair to your preferred height. This can be easy but sometimes, a chair that has been used a lot for years will not be able to hold itself up even when nobody is sitting on it. So what you have to do is lay the chair to the side. This will prevent the seat from sinking.

If the chair has a plastic skirt, you have to remove it first to be able to lift the chair.

Once you have set the seat height, wrap the clamp around the cylinder, but do not tighten it just yet.

Get the duct tape and wrap the area below the clamp with it. This will improve the grip of the clamp. A tighter clamp will ensure that it will not sink. But reinforcing it with duct tape will strengthen the hold. You may also want to wipe off the cylinder to remove any grease that can make the clamp slide.

Tighten the clamp as much as you can. You can tighten it by turning the screw. 

Sit on the chair to check if it will be able to hold. If you need to adjust the height, just slide the clamp up or down.

Take note though that this method can prevent your chair from sinking for only several days. 
Using a PVC pipe of a plastic spacer
If method number two doesn't seem to be working for you, this method might be able to help you. But this is also a temporary fix and does not look too professional either. 
Prepare the tools and materials needed. We need a ruler, a PVC pipe or plastic spacers, and a saw. Though not all office chairs have the same cylinder diameter, a PVC pipe that measures 1.5 inches (3.8 cm) in diameter will work for most models.

But you can also measure the diameter of the cylinder to make sure you have the right size. If the chair has a skirt covering the valve, remove it. Then take the ruler and use it to estimate the diameter of the cylinder. It doesn't really have to be an exact measurement though. 

How long should you buy? The pipe should run from the base of the chair to the wheels. You have an option to buy a single straight pipe or several stackable ones. Each option has an advantage and a disadvantage. A straight pipe is more stable but it can be harder to install. And those in chunks will be easier to install, but it might not be as stable as a straight pipe. Also, it will be easier to re-adjust the height by stacking more PVC pipes or removing them from the cylinder. So choose your poison. Whichever you choose, make sure it's long enough to cover the base to the wheels. 

Once you have the suitable length, saw the pipe on one side. So we are going to make just a slit and we do not want to cut it apart into two. So be careful not to cut all the way to the other side of the pipe. Before sawing the slit, ensure to wear a mask so that you will not inhale the metal dust particles. 

Now it's time to install the PVC pipe /pipes. Push the slit through the cylinder. If you're using stackable pipes, add them to the cylinder gas until you have achieved the desired height. 
Buy a new chair!
For some office chairs, this might be the best option, why? A pneumatic cylinder may cost nearly as much as a new chair. Plus, not all have the heart to do some DIY replacement. 
Also, some premium office chairs like Herman Miller do not recommend a DIY replacement. Instead, you must commission a professional to do the fixing. Or see if it is still covered by the warranty.
Final Say
A sinking chair can hurt your back really badly. So never compromise your health and comfort, and never settle for a sinking chair. We have also offered band-aid solutions that will buy you time as you look for a cylinder replacement. But replacing it is the end solution 
Besides, what's the use of an ergonomic chair if it keeps on sinking? So go on ahead and fix that sinking chair, or reward yourself with a new one!