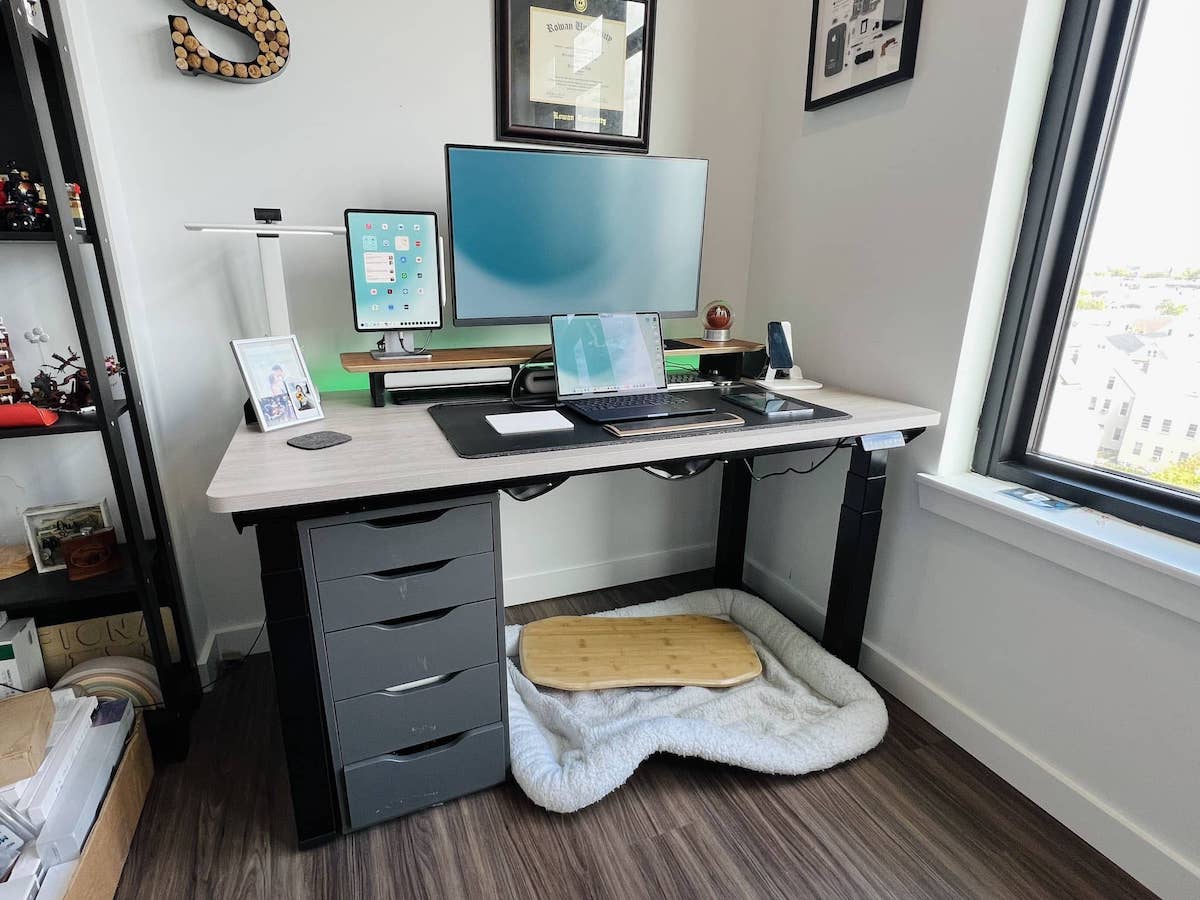 A filing cabinet is the quintessential part of your office or workplace furniture. Generally, it is characterized by systematic drawers that are used to hold papers, files and different documents. Although, the main purpose of filing cabinets is to store documents; they are also efficient in organizing and facilitating important documents, as well.
A typical file cabinet is characterized by use of steel to form an 18-gauge case. The bottom of the case is usually enclosed, while some of them are designed without an enclosed bottom. Apart from that, the compressor, the mechanism that moves forward and backward to hold upright files in the cabinet, is also made from steel.
To provide a long and lasting finish, a special type of epoxy paint is used. The entire paint is applied with the electrostatic methodology that ensures long lasting finishing.
Some file cabinets have fireproofed feature. These cabinets are usually heavier in their structure due to specific encapsulated chambers. These chambers are comprehensively filled with vermiculite, a water-absorbent clay mineral. Apart from vermiculite, several gallons of water are stored inside the chambers. Whenever, a fire accident occurs, the vermiculite will melt to release. The water is then converted to steam, which saves the documents from burning.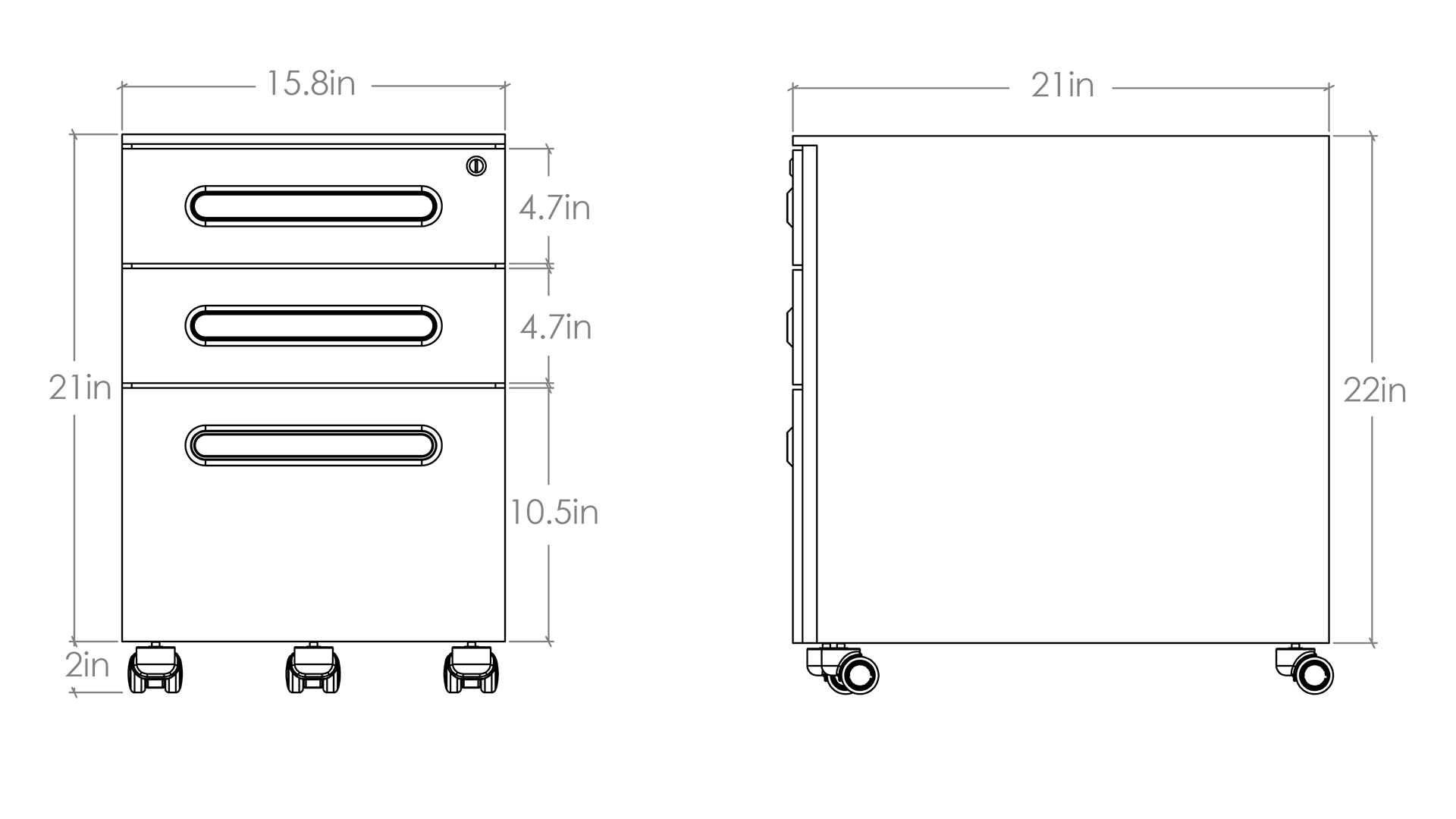 Filing cabinets are generally available in three main types:
Vertical File Cabinets

Lateral File Cabinets

Open Shelf File Cabinets
Vertical File Cabinets:
In these file cabinets, the drawers vary from 2 to 5. The typical height of each vertical file cabinet is 29 inches, 40 inches, 52 inches, and 60 inches respectively. The drawers are specifically designed for letter size papers and legal-size papers.
The letter size papers have a width of 15 inches, whereas the legal papers are 18 ¼ inches wide. The total depth of a typical vertical file cabinet is 28 ½ inches, and a drawer has the capacity to hold up to 27 inches of files. Alternatively, there are some shallow vertical file cabinets which are only 26 ½ inches deep, and the depth of the drawer is 23 ½ inches. Hence, it is important to consider your requirements before purchasing a new vertical file cabinet.
Lateral File Cabinets:
In the lateral file cabinets, the number of drawers is also 2, 3, 4, and 5. While, the typical height of each cabinet is 28 inches, 40 inches, 50 to 53 inches, and 64 to 66 inches. As per the design, lateral file cabinets are wider than their depth.
The width of lateral file cabinets varies from 30, 36, 38, 42, and 44 inches. While, the actual filling space is lesser than the actual width with a difference of 2 ½ inches. The distinguishing feature of the lateral file cabinets is their drawers can be configured in many ways. For instance, you have the freedom to arrange and organize your folders in any way you want to. You can make one row of hanging folders from back to front, or you can create two separate rows opposite. The major benefit of such cabinets is every drawer can be configured to hold random sized pages, and printouts.
Open-Shelf Files:
The open-shelf file cabinets are basically simple shelves that are closely arranged in vertical supports, typically utilized for end tab folders. As compared to other file cabinets, the open-shelf files are less expensive. Although, the tabs of all the stored files are constantly visible in the open-shelf files. Although, to help you index your files properly, you can use different color codes on the tabs.
Specifications in Different Countries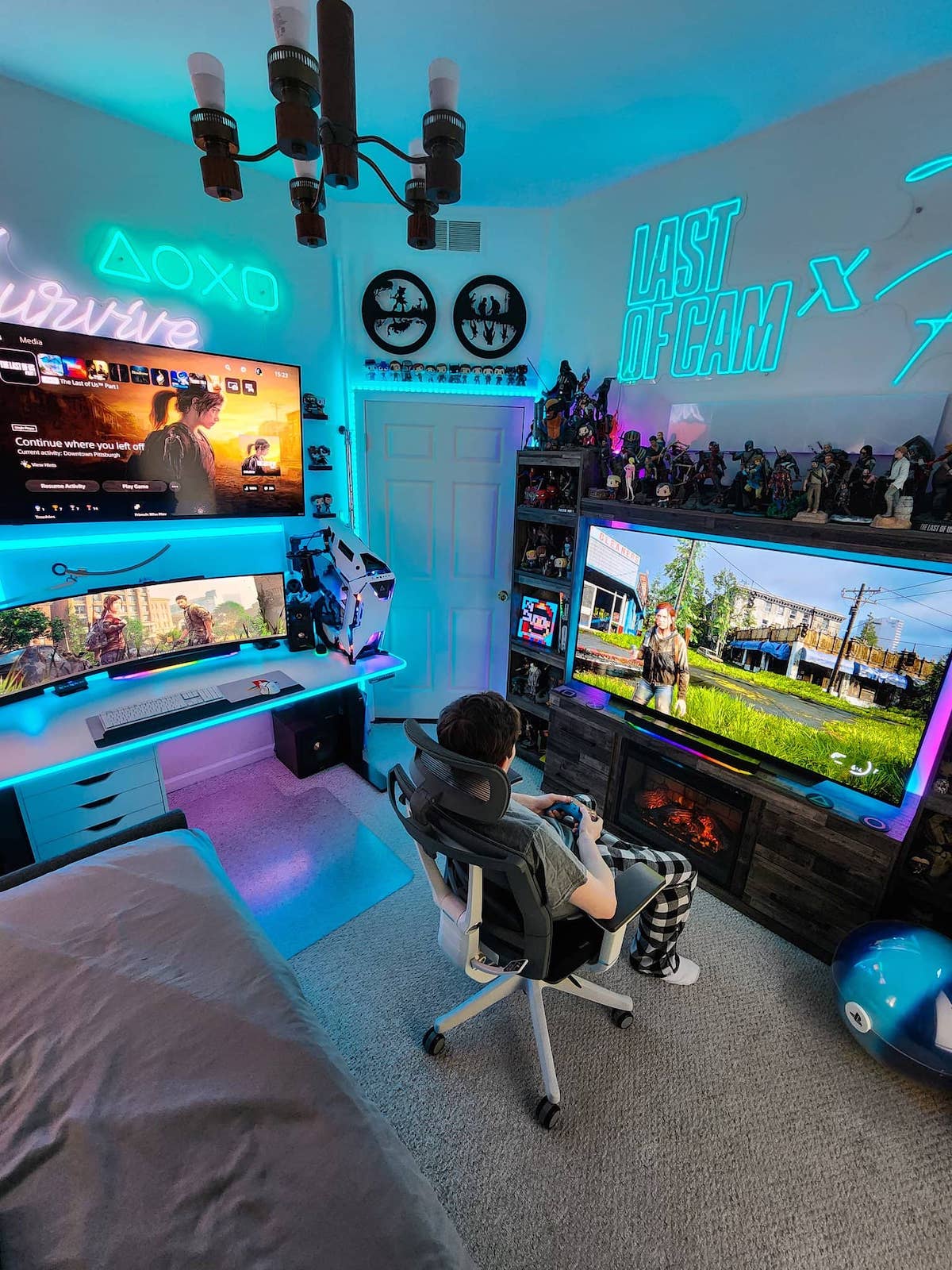 In the United States, the primary standard for measuring the vertical file cabinets is the BIFMA (Business Institutional Furniture Manufacturer's Association). The normal standard for BIFMA is X5.3. The BIFMA used to have a separate standard for lateral file cabinets – X5.2. However, over the years the standard for lateral cabinets was withdrawn. The requirement for a standard issuing authority is a must because it ensures a cabinet's stability, reliability, durability, and strength to withstand stress.
The General Services Administration (GSA) is also responsible for maintaining standards for vertical and lateral steel filing cabinets. The authority uses A-A-3186 for vertical filing cabinets, while it uses A-A-3187 for the lateral file cabinets.
The GSA defines two different categories of file cabinets in terms of their weight bearing capacity – medium and heavy duty. It considers the BIFMA standard file cabinets under the medium category. Hence, the heavy duty filing cabinets authorized by the GSA have additional performance upgrades. The GSA is the authorizing party responsible for issuing standards for the storage of classified and sensitive materials for both file cabinets and other types of security containers.
In the United Kingdom, there are two different associations responsible for maintaining dimensions and other parameters to evaluate rigidity, safety, security, and construction. These are BS 4438:1969, and BS EN 14073-2:2004. The safety standards closely monitor stability and durability of the cabinet during different positions including: opening all drawers with maximum weight, checking interlock systems to consecutively open two drawers at once, and tilting angle of the cabinet. These parameters govern if the filing cabinet is safe for public usage or not. The Health ad Safety at Work Act covers any accident to the employees caused by a fault in the equipment at work.
In other parts of the Europe, the most commonly used standard is the EN 14073-2:2004. This harmonized standard is widely accepted and promoted by various standards agencies. For example, DIN in Germany.
While in the Australia, all types of filing cabinets should be as accordance to the A S 5079, the latest version of ANSI BIFMA X5.2-1997.
Variations in File Cabinets
Various firms outside the United States, manufacture filing cabinets that allow using A4 paper to be used in conjugation with the letter sized paper. Thus, such cabinets are also called double file cabinets. These cabinets have special drawers that can easily accommodate two different racks for folders opposite.
While, in the Europe, there are many companies that manufacture filing cabinets that only allow using the hanging folders only. Thus, in such filing cabinets there are no drawer bottoms. Contrarily, the file cabinets of the US have specific drawer bottoms to sort the different material stored inside them. Lastly, the filing cabinets of the United Kingdom are different from those of the United States, as they have different width of the rails supporting the suspension files. Incidentally, the ones manufactured in the United States are narrower, while the UK sizes are broader.
Quality Checks and Control
Normally, the basic purpose of every filing cabinet is to store and organize documents efficiently. Another aspect of their utility is they safeguard your important documents from dust, heat, water, light, and in many cases, fire. Any filing cabinet manufactures as per the issued standards will be good enough to resist rust, fall overs, drops, and impacts.
Inherently, a normally closely packed rows of paper documents can carry significant weight. In normal conditions, a full letter size file drawer weighs approximately between 260 to 310 pounds or 120 to 140 kilograms. Although, any filing cabinet made as per the designated standards may handle this stress, easily. In addition, drawer mechanisms must be working in good condition for the complete lifetime of the cabinet. It also applies to the compressor responsible for tightly hold the paper documents. Similarly, the drawers must be smooth in operation and never open inadvertently.
The normal system of testing incorporates implementing specific methods to bypass the entire lifetime of the file cabinet, instantaneously. Technically, the force required open a drawer is calculated using a specific spring scale. In general conditions, the weight is attached to a door, then opened and closed for about fifty thousand times to replicate twenty years of usage.
It is also important to understand tolerances and dimensions of the file cabinet play an important role in the cabinet manufacturing process. Further, the dimensions of a file cabinet manufactured by a particular company can slightly differ from the cabinet made by the other company. To counter such issues, file cabinets are manufactured in accordance with the standard folder sizes. Similarly, the drawer space for storing files and folders is about 1 cm broader than a standard sized folder.
Specifically, there are some file cabinets that are fire-poof, which prevents your confidential files to be safe from any fire related accident. Generally, each fireproof file cabinet will have a particular rating as per the designated rating authority. This rating signifies the temperature range in which the cabinet can resist the fire. In general, fireproof cabinets, the temperature 355 degrees Fahrenheit or 177 degrees Celsius is considered under the temperature in which your documents will remain safe. Moreover, there are certain cabinets provide one-hour safety provision that safeguards your documents for a minimum of one hour at temperatures of 1704 degree Fahrenheit or 927 degrees Celsius. Though, the ideal temperature for storing important documents in your filing cabinet is between 66 to 74 degrees Fahrenheit or 18 to 24 degrees Celsius. While, the relative humidity must be 50 percent.
Changing Trends
The biggest difference related to filing cabinets can be seen at computerized workplaces where filing cabinets have disappeared. As envisioned by various sci-fiction movies of the late 1960s and 1970s, paperless offices have become a reality. Contrarily, as per data collected in a 1990 survey, it was mentioned 95 percent of all the office documents were papers.
Only the United States alone, creates more than a million papers every minute. In many domains, computers and peripheral devices have substituted the lengthy paper work. Thus, eradicating the need of compiling paper documents.
—-
In this article, various technical aspects of filing cabinets have been discussed. Predominantly, filing cabinets provide efficient organization of your file folders along with providing safety from dust, water, etc. However, there are certain prerequisites of selecting a particular cabinet. The main error in judgment can be caused by the ineffective estimation of your workplace.
It is important to differentiate between the different types of filing cabinets and the benefits of each type. Only purchase a certain type, if you know it will easily fit in your office or workplace. Some people may require lateral file cabinets, while the others will decide on the vertical filing cabinets.
Intrinsically, the lateral filing cabinets are wider but shallow in nature, suitable for high capacity file storage. Due to their shallow design, they are suitable to be placed at walkways or locations where space is a constraining factor. Conversely, the vertical file cabinets have deep drawers that hold fewer documents but are suitable for everyday regular usage. They also take up less space but their drawers are deep and require sufficient clearance before opening to their full extent. It is important that you must consider such factors before making a final purchase decision. These considerations also depend upon the type of files, number of files, and availability to fit in the office. It is no point in buying a filing cabinet if it is a big mismatch for your office.
For example, the BIFMA standard file cabinets are classified under the medium category. The heavy duty filing cabinets are only authorized by the GSA. Such cabinets have additional performance upgrades but occupy much larger space than any other type of file cabinet.
The dimensions also allow the user to understand and check the drawers, if they open to their maximum level or not. Similarly, through dimensions we can easily estimate if a particular document will easily fit inside the drawer or not.
Further, in this article, different dimensions, specifications, and discreet standards applicable in different parts of the world are discussed. This section informs us about the specifications set by the different governments of the world in different countries. These guidelines are considered the necessary quality check of every document.
The article also discusses the distinct features of certain filing cabinets including the fireproof cabinets. These cabinets are useful if you have the risk of a fire related accident to happen.