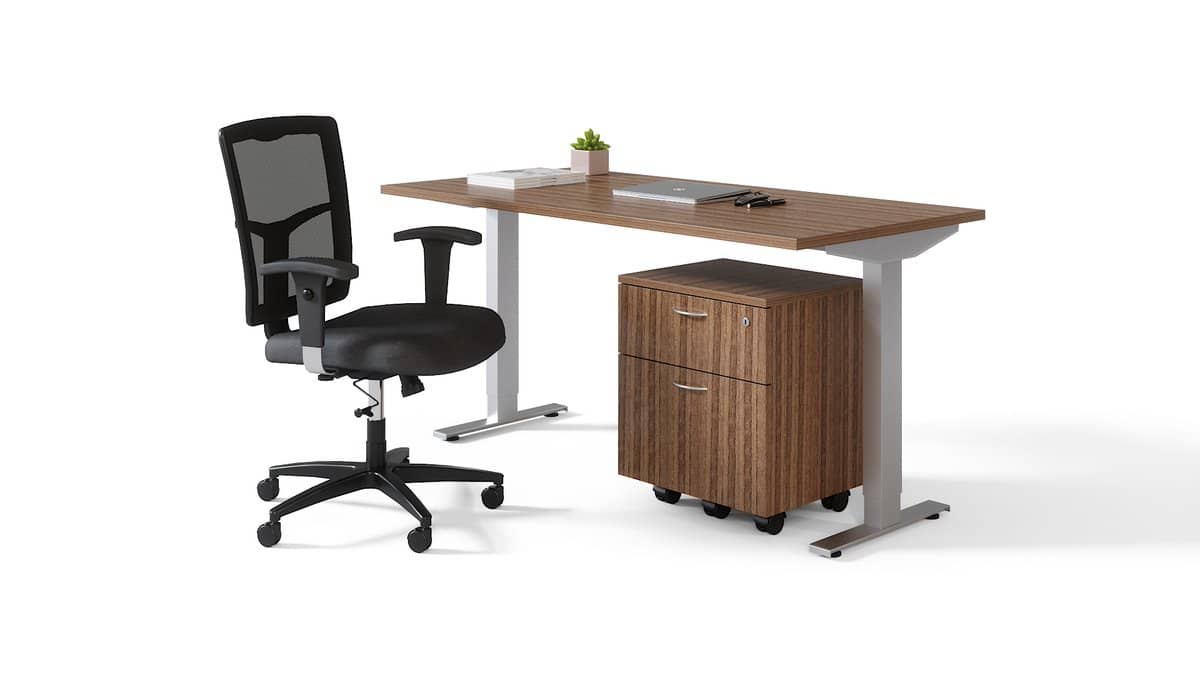 When you have loads of paperwork and documents, a generic filing cabinet just won't cut it. You need something that is at least decently sturdy and functional. And if you have confidential documents, a reliable locking system is one of the key features that you should look for. And there are several locking systems, each more suitable for your needs. 
When you're not paying too much attention to these details, you might just buy any filing cabinet from an unknown brand from Walmart or Costco. So today, we are going to review one of the popular filing cabinets brands, the Lorell. Let's see if it's something that you fill in your needs for a filing cabinet.
Lorell filing cabinets – what makes it so special?
Lorell furniture is 50 percent built and made in the USA. This brand manufactures an array of seating furniture, sit-stand workstation, office filing cabinets. And they are more known for their fortresses and filing cabinets. But they veer away from the hefty price. So you can expect Lorell cabinets to be at par with your budget.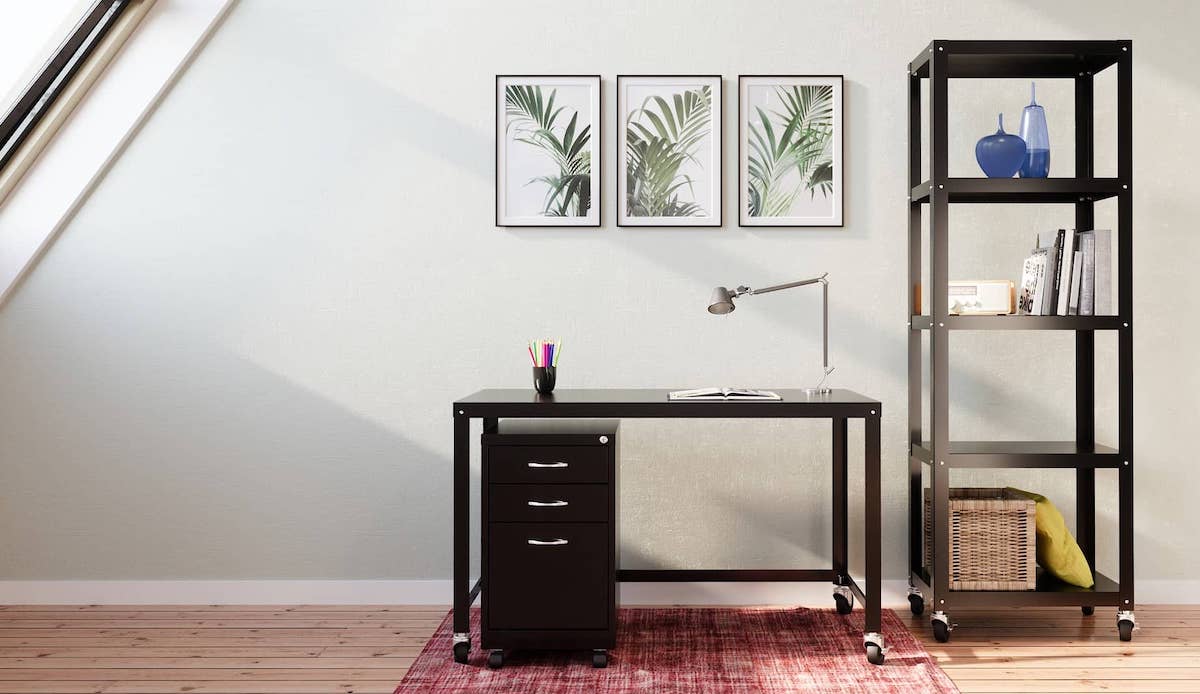 One of our favorite features is that this file cabinet extends all the way to the back. So you will not have a hard time accessing the documents stored at the back part of the cabinet. And you don't have to squeeze your hands through the sides just to get the documents at the back. Thus this will enable you to maximize the entire cabinet. There will be no unused spaces.
And oh, the drawers are quite deep. So it's perfect for filing legal documents. The drawers also slide effortlessly and there is no creaking annoying sound every time you access the drawer.
It also has drawer separators. So you will be able to organize your documents easily. And also, it allows for more options on how you will use this cabinet. The hanging file rack is of a perfect height for most people. And the lock works, it doesn't get jammed so far. It's easy to lock and unlock.
This Lorell filing cabinet is not heavy. It's not heavy-duty, but it will not warp easily. But when it is not handled carefully during shipping, it can incur some dents. 
The downside had something to do with the shipping. The manufacturer will not be able to tell the exact time and date of the arrival of the product, so you must do follow-ups and track where it's at. Or ensure that someone at your home will be able to receive it. And oh, there were complaints that their cabinet was damaged during shipping. So perhaps the brand can opt to change to a shipping service. 
Overall, this is a great option if you need a filing cabinet that's extra-wide, extra deep, and decently durable. 
Features
Measures 25 x 15 x 52 inches

Made of steel

Color black

Has a lock

Steel ball bearings and 3 pc slide suspension
This lateral filing cabinet is quite large and is equipped with a lock. The material isn't too thick so you have to be careful when moving it. You might have a hard time at first opening the drawers, but the drawers do slide with ease. It just needs some break-in time. 
It also feels well-balanced on the floors. So there is not any risk of the cabinet just suddenly tipping over and falling to the ground. You will not be able to extend more than one drawer at a time. This prevents the cabinet from tipping over. And we do find the drawers roomy and each can be fully extended too. 
It also has a removable lock and comes with a key. And it works just fine.
Moreover, this can accommodate almost all types of files. There's an adjustable bar inside that can be used to hold both legal and letter-size documents. You just have to put them in separate drawers. 
The thing is, customers received their purchases with dents. There seems to be a lot of mishandling and shipping issues. And especially for cabinets such as this model, it can easily dent if banged against anything hard.
Overall, this is a great cabinet for light use. The iron material is not the thickest so it is not suitable for heavy use. And this is more fitting for a home office.
Features
Measures 54.75 x 32.5 x 21.12 inches

The drawer face is 27 3/4 inches wide.

Made of iron

Available in black, putty, and light gray color

Has an interlock system, core-removable lock, monochromatic drawer pulls, and two adjustable leveling guides

Weighs 140 lbs
This model belongs to the SOHO series of the brand. The SOHO series consists of more compact office storage solutions and filing cabinets that are more suitable for home office use. And this 2 drawer cabinet is suitable for storing your letter-size files.
Also, the Lorell products in the DOHO series look more posh and sleek. This cabinet, in particular, looks sleek with a baked enamel finish. And each drawer is deep enough and roomy. So you will be able to store a lot of files. It's also full-sided so you do not need to use hanging file folder frames.
And since it has wheels, it's easy to move it from one room to about. It's lightweight too. And even so, we find this locking filing cabinet great for medium-duty use to a full load. You may also be able to lock the drawers separately. 
The downside is you might not be able to use the drawers to their maximum capacity. When you open the cabinet, the rails slide to the back. And would have to squeeze your hand through the sides to gain access to the files stored at the back. So it will not open far enough. And you only have one option to store your files. Since the cabinet is already made, the rails are not adjustable. So you will be able to file your letter-size docs sideways only. 
Overall, this is a perfect filing cabinet to generally organize your files. And the thing is, it has locks, but it isn't theft-proof. The locks are just meant to keep your files away from nosy people.
Features
2 drawers with smooth glide suspension

Nylon ruler suspension

Steel construction with baked enamel finish

Drawers are 18 inches deep

Limited 5-year warranty

Available in black and putty

For letter-size files
This lateral filing cabinet is suitable for side-to-side filing in letter-size and legal or A4-size. It is quite short so it's perfect for you if you wanna put something on top of the cabinet and have easy access to it. You can use it as staging for filing your documents.
The drawers are quite deep so they can hold a lot of files. And it is decently sturdy so it can allow for medium loads. 
The downside is, this lateral cabinet will only be able to accommodate side filling. Overall this is a decent medium-duty filing cabinet. Though the locks work fine, it's not thiefproof. 
Features
Measures 21.13 x 38.5 x 42.5 inches

Made of alloy steel 
Magnetic label holder and dual locking

Interlock system

Weighs 153 lbs

Available in black
Our thoughts on Lorell  Filing Cabinets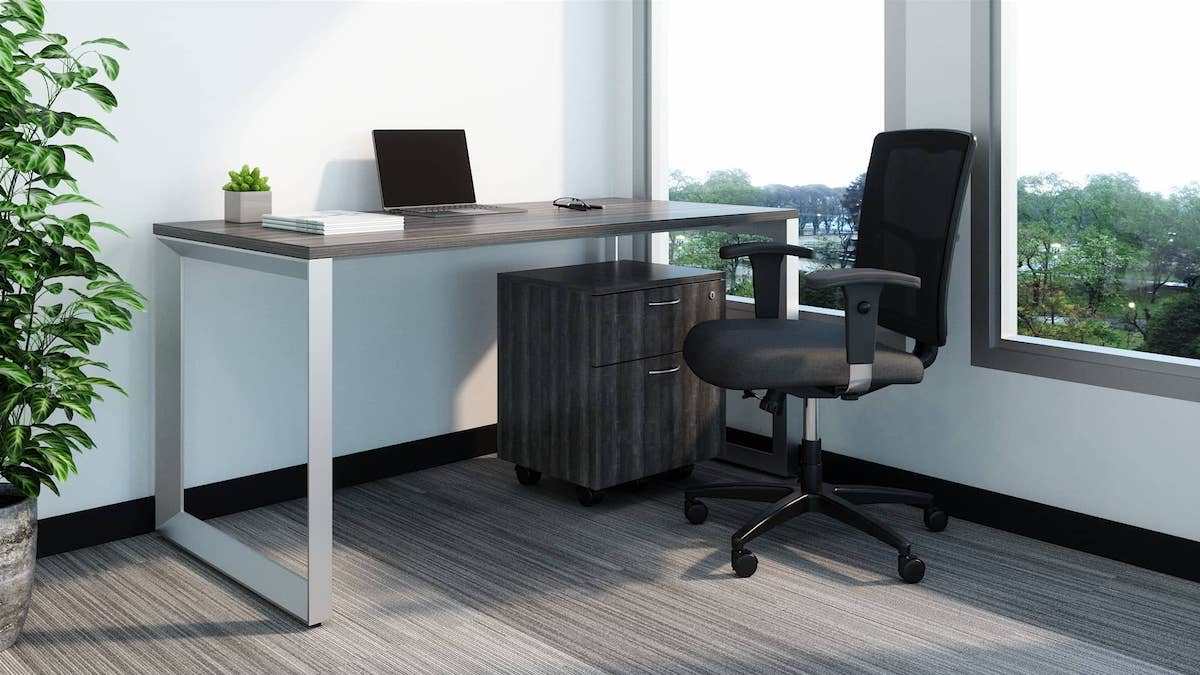 Lorell filing cabinets offer an adorable storage solution for your documents that you can use for your home office. And though the brand has several models that can accommodate more files, we recommend it for home use only. The locking stem of these cabinets works fine. But these are not thief-proof. It's just designed to keep nosy people from gaining access to your documents. But those who have skills in prying open a simple locking system will be able to get hold of your files.
Aesthetically speaking, the SOHO series of the brand appealed to us the most. The products in this collection have a more modern and posh look. 
And while the cabinets of Lorell are not flimsy, they can get damaged when not handled carefully. These are not heavy-duty cabinets that can withstand abuse. So careful handling should be observed when shipping the product. That's why there were several experiences where they received their Lorell purchase with dents and all. 
Despite that, Lorell is a decent option if you're looking for a storage solution for your general files. And since these are not waterproof or fireproof, it's not recommended to store highly valuable documents and files. 
Phoenix and Fire King are two of the more popular brands that make fireproof filing cabinets. While several brands make decent waterproof filing cabinets such as Honeywell, Hirsch, and Chubbsafes. The above-mentioned brands also offer models with a more sophisticated locking system to keep thieves and burglars away.