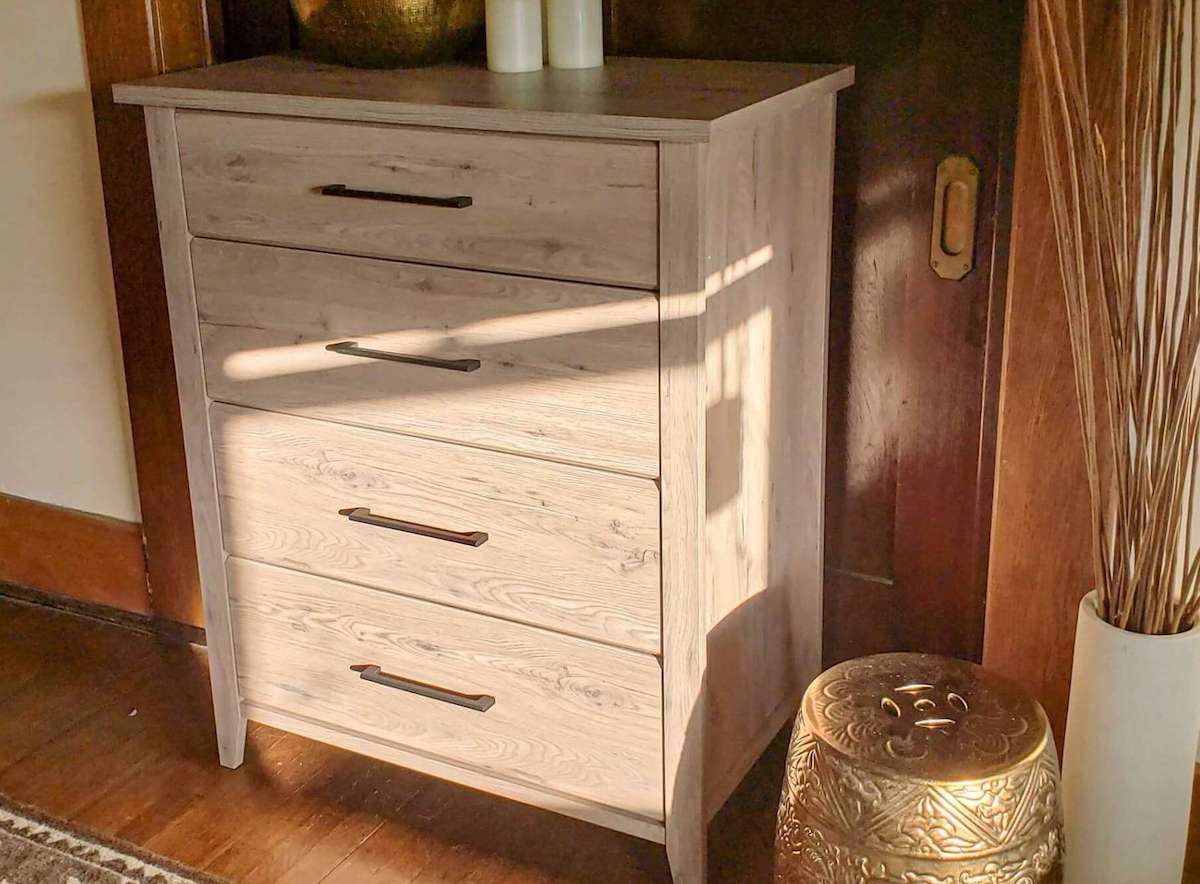 Wooden cabinets can make your office space look homier. And the more grain it has, the better. It would feel like an extension of the outdoors. And it's quite invigorating too as it can refresh your office space. And if you're tired of metal file cabinets that may look too serious for your home office, wooden ones are your best bet. 
There are a lot of wooden lateral file cabinets in the market. But we'll be listing our 5 favorites. And we love these wooden cabinets for very good reasons. So let's see them, you might fall in love with them too.
This 2-drawer lateral filing cabinet is made from particleboard. And it boasts of a wood grain finish. And though it's a laminated material, the wood grain finish mimics the natural etching you'd find in solid wood. Thus, it resembles a solid wood cabinet.
And it's fairly easy to access the drawers. It doesn't run the tabs and it glides smoothly. As for the drawer space, it might not be at par with the more expensive lateral cabinets. But it's sufficient and adequate for the medium-duty load. And the curved metal handles are easy to pull out too.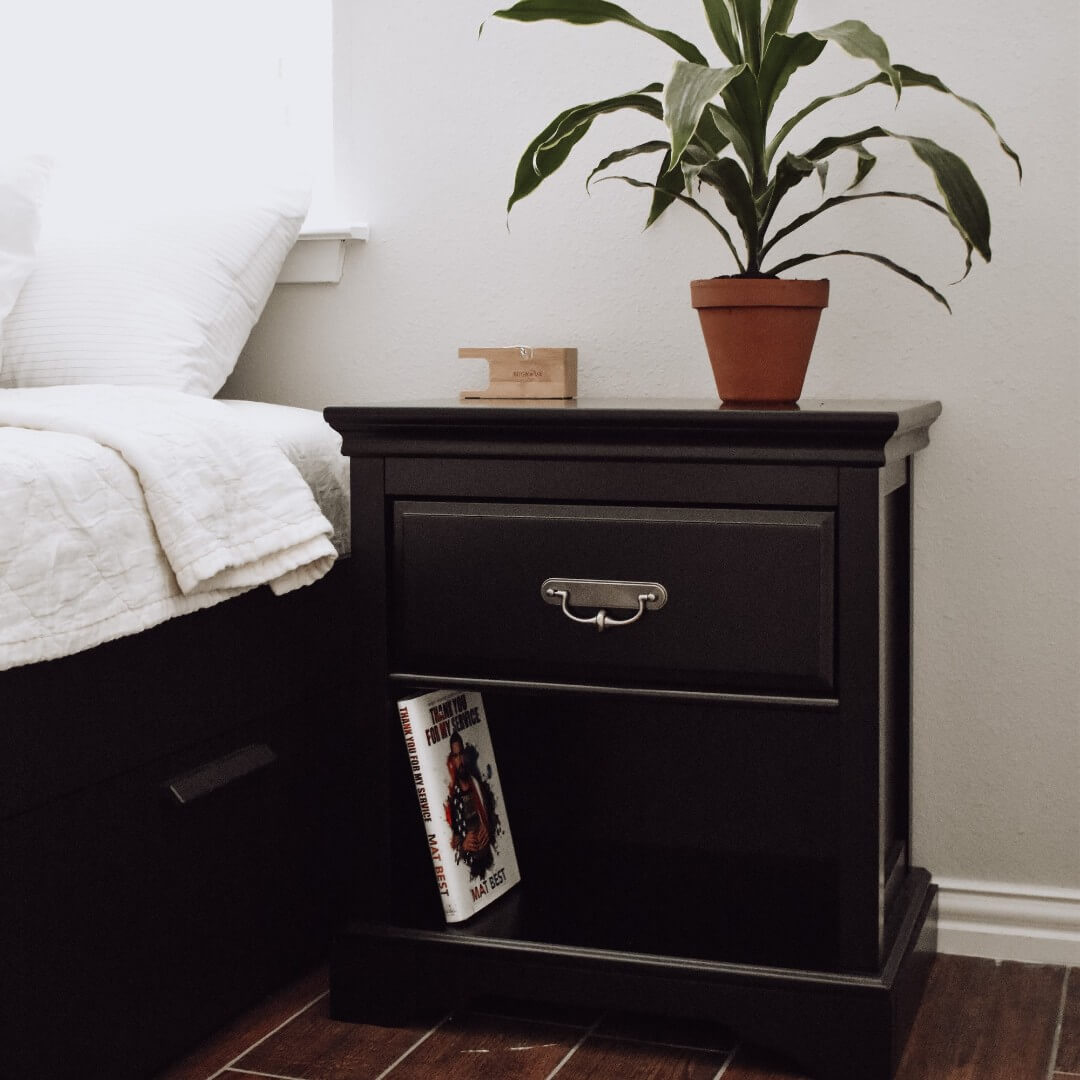 In terms of assembly, it can be easy to set up. But that depends if you're the type of person who can understand directions from an illustrative manual. Some didn't encounter any issues with it. But a higher percentage of the population will say that it is not that easy to assemble. 
Apart from the photos, a detailed written instruction would have made it easier for most to follow. And most of the complaints resulted from the cabinet not being installed properly. And it could have been avoided with more detailed instruction. Though all parts were labeled correctly. So once you get to understand the illustrative manual, it'll be easy to assemble it.
And all parts that are needed for the installation are included in the package. You just have to have a better understanding of the manual. Or ask help from someone who's very good at this. 
Overall, it is a nice choice if you're looking for a small lateral filing cabinet for light to medium-duty use. It's also the next best thing to a solid wooden cabinet.
Pros
Made in the USA

Comes in lovely 3 colors

Ice wood grain finish

Free delivery

Adequate space of the drawers

Easily accessible
Cons
Many may not understand the illustrated instructions  
We love how the Sauder File Cart has a small footprint, but it can demand attention. It's quite striking. And even if it's small, you would not miss it. It can be easily rolled under the desk too. And the right term for it is cute. And oh, it also has caster wheels for easy mobility.
You get two access drawers. The top drawer has sufficient depth. And you can place your supplies or a pack of computer paper. While the second drawer is where you can store your letter-sized files. Both the wheels and drawers roll smoothly. So it can be handy where you need to access the files more often.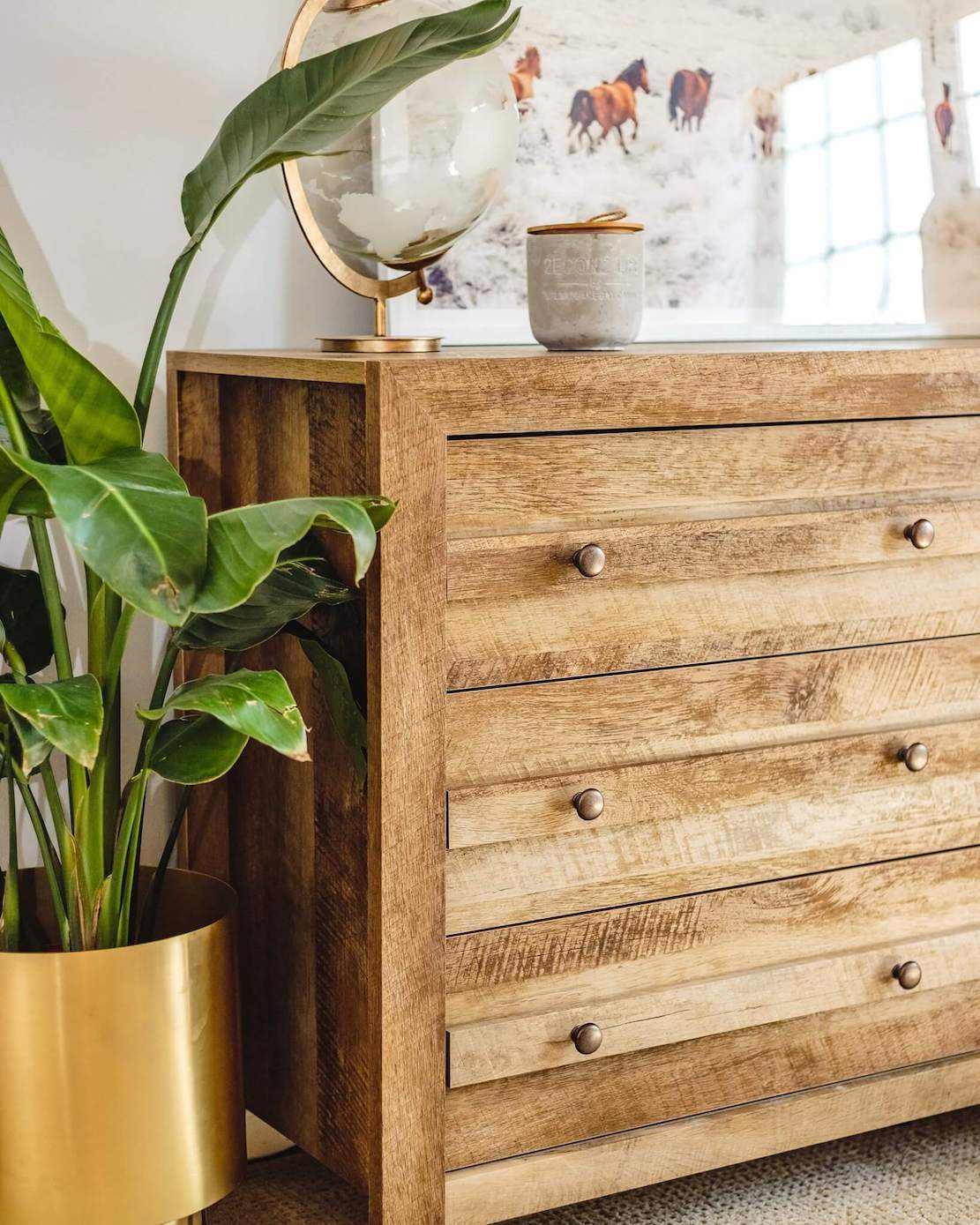 You can even pull it out of your desk and place your printer on top. Then slide it under your desk again when not in use. We find it pretty convenient. 
In a nutshell, it's an entry-level lateral filing cabinet with wheels. It's perfect for light-duty use. Or if you're looking for an additional filing cabinet to upgrade your storage space, this is a great addition to your office.
Pros
Affordable

Wheels move smoothly

Drawers glide easily

Small footprint

Can be placed conveniently under the desk

Easy to set up

It was well packed
Cons
The back isn't finished, so you have to place it against something
This Z-Line lateral filing cabinet is one handsome 2 drawer storage. It's not made of solid wood. Instead, it's constructed from a study particle MDF material. Even so, this cabinet has substantial weight and it looks and feels solid too. 
It's easy to set up this handsome cabinet. But it might need more time. The pre-assembly might be more than what you're expecting. It might take some more time for you to glue the dowels and screw it in the other parts. 
We also love how the brand threw in extra parts in the package. You have all the parts that you need. But the brand was kind enough to toss in a few more should you drop one of them in the abyss. So you don't have to scramble and run to the hardware store if ever one of the parts went missing. We consider that an extra mile from the brand.
Everything is properly labeled and the holes do match. So you'll end up with an aligned cabinet with drawers that glide smoothly. It's not uncommon for cabinets to have misaligned holes. And that can be frustrating. You might end up with a drawer that makes noise every time you open it because of the misaligned connection.
You also have an option to mount the cabinet to the walls. It's advisable if you have children running around the house or your home office, though a play area would be more ideal for them. And it also comes with metal pieces where you can hang the folders. And these are pretty well made. 
We are also quite happy with the customer service. We tried emailing them to ask some questions and they replied the next day. 
In a nutshell, it's a handsome lateral filing cabinet where you can store your legal and letter-sized document. we find it a medium-duty cabinet. The bottom of the drawers aren't that thick but it pretty much serves well for average use. 
Pros
Drawers can be locked

Has a heavy-duty extension guide rails

Can accommodate both letter and legal-size files

Solid and sturdy

Has option for wall mounting

Drawers glide smoothly

Excellent customer service
Cons
The Mayline Aberdeen is a heavy-duty lateral filing cabinet with a weight capacity of 300 lbs. Each drawer can hold 150 lbs. So this is for the more elaborate and more busy home office. It has wide and deep cabinets for that extra paperwork. You can even put a storage worth 4 drawers in one of its drawers. That's how roomy it is.
We find it heavy-duty in all sense of the word. It has solid and heavyweight which means it is sturdy and won't just topple over… You can also use it as a work surface,
The overall look of the cabinet is contemporary and we find it charming. We love the Mayline cabinet with maple finishes though it's also available in other colors. And the curved metal pulls with brushed nickel finish adds a luxurious touch to this multi transitional cabinet.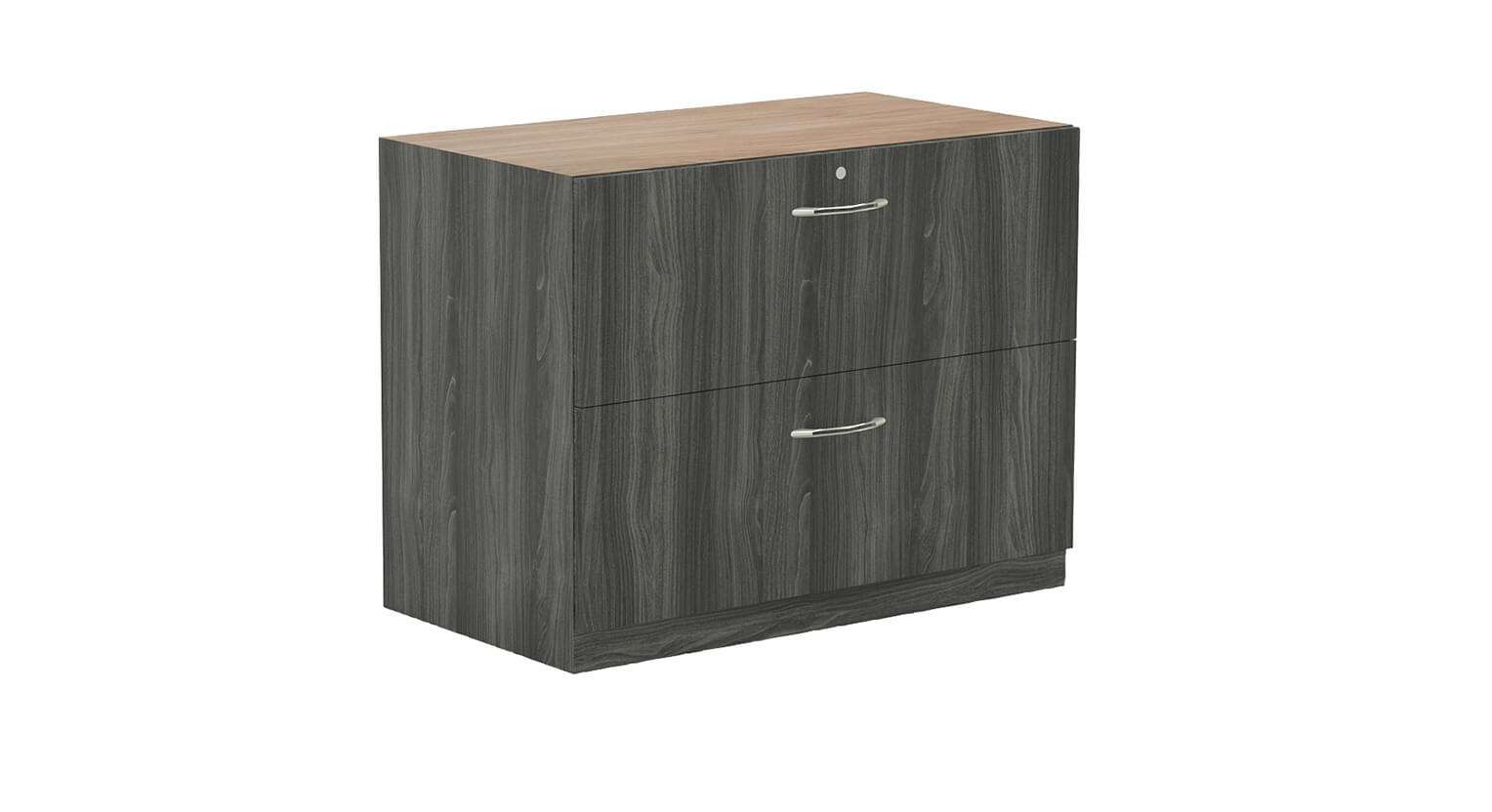 Moreover, it's equipped with lock cores, so you have an option to set it with or without the locks. But both of the drawers can be accessed with the same key
Pros
Abrasion and stain resistant

Heavy duty

Very deep and roomy drawers

Drawers glide smoothly

Fast shipping

Comes in 4 colors with wood grain finishing

Has a core lock 
Cons
You might need help assembling it because of its weight
Hampton is quite a fitting name for this eclectic and sophisticated 2-drawer lateral filing cabinet. It can turn heads and can even be a great centerpiece in your living room. If you're tired of the old metal and clank filing cabinet, this is the way to go to the extreme side.
It's made of a combination of solid wood and particle pieces, though it's mainly solid wood. And you won't notice the particle pieces unless you do a thorough inspection. So on the get-go, it looks well made and like solid wood. 
But be ready for the installation. It can be a bit of a pain in the ass. The parts aren't labeled so you might have to do a guessing game. But if you're a seasoned DIYer you might be familiar with some of the parts. 
So heed my advice, if you're new to DIYs, ask a friend for help or someone who loves to put things together. Because it can take some time to figure out which part is which. But the end product is worth all the hassle, we would say.
The drawers are big, spacious, and can accommodate both letter and legal sized files. It also has a lot of usable room on top. You can showcase some collections, put some plants or picture frames maybe. 
All in all, if you want a bigger and more spacious wood lateral filing cabinet, the Belham Hampton should be on your wishlist. It's a premium looking one too.
Pros
Looks classy and premium

Metal drawers glide smoothly

Great value for your money

Can store letter and legal sized

files
Cons
Some complaints were from the cabinet arriving with some chips
Conclusion
So these are some of our favorite wooden lateral filing cabinets. Whatever your need is, light, medium, or heavy-duty, you can find a suitable choice from our recommendation.