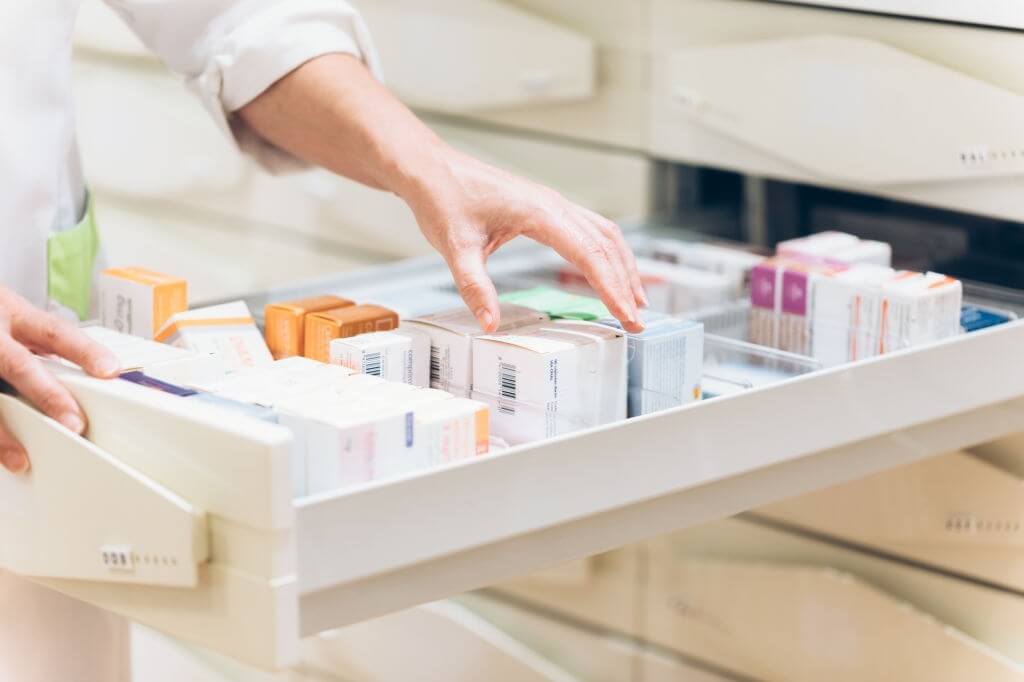 Lateral file cabinets are very versatile cabinets. This type of filing cabinets can accommodate letter and legal size documents because of their wider dimension. When compared to filing cabinets, it can hold and store more documents and files.
What other advantages does it have? How does it work? We'll dabble on that and all. And I'm also going to list several brands of lateral filing cabinets that you should buy for your home office.
The difference is in the word lateral
Since lateral file cabinets are more versatile, you can store your documents in two ways- front to back or side to side. And due to its wider dimensions compared to a vertical filing cabinet, you can store more files.
A typical lateral filing cabinet measures 20 inches deep. And they come in several width sizes too, so that can be 30, 36, or 42 inches. You will also see some cabinets with 2 drawers while some may have more. So the wider dimensions mean that it can have a bigger footprint than vertical cabinets. But the good news is, it can hold and store more files compared to the space that it consumes. 
How does it work? From the word itself lateral, the documents are stored horizontally. Oftentimes, storing letter size documents from front to back is more efficient. The drawers are quite deep and you would be able to see all the files instantly. 
It's also easier to find and access files from a lateral filing cabinet. Hence, it's ideal to store documents that you often pull out. 
5 Best Lateral Filing cabinets in 2023
This two-door lateral file cabinet is a great addition to your home office. The cream-colored antique white finishing gives off a vintage and cozy vibe. In addition, it has an elegant metal drop pull that adds more charm to the cabinet.  
It's a filing cabinet but it doesn't look too industrial or too serious. It's also a perfect way to conceal your documents and confidential files. This lateral cabinet is charming enough to display in the living room. And It can also function as a centerpiece. 
All the pieces are beautiful and well made. The cabinet has a substantial weight, which for me, is an advantage. It speaks of the durability of the cabinet. Hence, it doesn't tip over even if it's full.
In addition, it's a lovely piece of furniture with wood details, a distressed look, and a curved base. You'd also be happy how easy it is to access the drawers. Each drawer pulls out smoothly. That's because the drawers are fitted with ball bearing slides. So all the drawers are easy to roll out.
Furthermore, you can outfit the drawers with locks. Each cabinet can have its own locks. So you have more protection for your confidential files. The Salinas drawer measures 32W x 20D x 30H. And it's also available in cape cod gray and black colors.
Overall, it's a beautiful lateral filing cabinet with a rustic and vintage look. It's perfect for those who want a lateral filing cabinet that has more of a casual look. 
Pros
Easy to assemble

Excellent customer service

Durable and solid

Cabinets pull out softly

Easy to access files even at the further back

Doesn't tip-off
Cons
Might look too casual for some
Where to buy it
If you need a more elaborate and complex filing system, the HOMECHO Mobile lateral filing cabinet is a great pick. It's more than just a lateral cabinet. It features several open and close storages. And it also has a wide tabletop where you can station your printers.
The HOMECHO lateral filing cabinet also has wheels. So it's easier to move from one room to another. And the wheels are equipped with locks, so it doesn't unintentionally slide across the room. HOMECHO consists of two bottom lateral drawers, two open storages, and one closed storage. 
The two drawers are perfect for letter and legalized size documents while the close storage can safely accommodate your A4 files. The lateral drawers fluidly pull out and it's pretty easy to access files even those at the back. Now the rest of the open storages can function as a bookshelf or you can showcase your collection maybe. 
And to prevent the cabinet from tipping over, you can only open one drawer at a time, this is called the anti-tilt interlocking system / And I think it's vital features for a multi cabinet. 
It does have a lot of parts, but try not to be overwhelmed. It might take awhile for you to be able to set this whole station up together. But the instructions were pretty simple. It's just that it does have a lot of pieces that you need to connect, hence a longer time to assemble. But afterward, it revealed a multipurpose and lovely filing cabinet. The wood grain finish also adds a touch of sophistication.
Moreover, it's quite durable and has a weight capacity of 220 lbs. So you can put a ton of files and office supplies in it. 
In a nutshell, if you're looking for more than just a regular lateral filing cabinet, this is highly recommended. It has tons of storage space. 
Pros
Equipped with 360 rotatable wheels

Offers abundant storage space

Gartires a usable top 

Made of an eco-friendly board that's water and scratch-resistant

A beautiful rustic wood grain finish

Drawers glide smoothly

Easy to access files

Has a safety anti-tilt mechanism

Has grommet holes where cord and cable scan pass

Multipurpose

Easy to assemble
Cons
Where to buy
This 4 drawer lateral filing cabinet is made of putty steel. The steel material is low maintenance. It's non-corrosive too. And you don't have to worry about scratches and dents as this cabinet is scratch resistant. And it's also made of reinforced case construction. So it's a pretty solid and sturdy filing cabinet 
It comes with an interlocking system. It means you can only open one cabinet at a time. Thus, preventing the steel cabinet from tipping over. This safety feature gives you more confidence in the product. And it's also appropriate for a 4 drawer cabinet to have one since there is more risk of tipping over in taller filing cabinets. It's also a heavy-duty lateral filing cabinet.
The Basyx lateral filing cabinet is sleeker and quite compact, so it's perfect for small offices or small rooms. Albeit the smaller profile, the 4 drawers are sufficient enough to store your letter-size, legal-size, and A4 size documents. 
In a nutshell, this 4 drawer from HON is ideal in small home offices. Moreover, it's a heavy-duty lateral filing cabinet equipped with an anti-tipping feature.
Pros
Has 4 vertical reinforcement

Scratch and corrosion-resistant steel

Has an anti-tilt feature

Drawers slide off smoothly

Comes with hanging file rails

Easy to access recessed drawers

Compact 

Heavy duty
Cons
Some find the drawer not spacious enough
Where to buy: https://amzn.to/3n4bAsS
If you need a lateral filing cabinet but you don't want one that screams "I have my confidential files in here," the Sauder Clifford is a great option. 
It's a handsome piece of furniture that others wouldn't even take for a filing cabinet. The wood grain walnut finish of the cabinet can add a rustic charm to your home office. You might even want to station this in the living room. It can certainly make any space look more interesting.
One of the main advantages of the Sauder Clifford is that it has safety features that prevent the cabinet from tipping over. It has an interlocking system, this means that you can only fully open one of the drawers at a time. And to keep your documents and files secured, the drawers can be locked.
It's also made of solid wood, so it has substantial weight. And most of all, it's heavy-duty and durable. You might even see fine grains one wood and it can exude a more natural vibe. And you can also feel the wood grains if you slide your hands across it. And the feet are also made of solid wood.
And you can even put several items on top of the cabinet. You can showcase some pictures or maybe even place a rustic alarm clock to match the rustic furniture. 
Overall, it's a lovely mid-century style lateral filing cabinet where you can safely keep your files. It doesn't only look aesthetically pleasing, it also has heavy-duty and durable.
Pros
Complete with hanging rail sides

Roomy and spacious drawers

Drawers glide out smoothly

Equipped with grommet holes for cables and cords

Has a safety mechanism

Heavy duty
Cons
May be challenging to assemble
Where to buy
Final word
Lateral filing cabinets can make your work easier. You can easily pull out your files any time you want. And the best brands aren't only usable, they are even stylish and multipurpose. These cabinets can even be a conversation starter.