When you're on the hunt for a suitable file cabinet for your home office, you will encounter a lot of options. And one of those options is choosing between a metal file cabinet or a wooden one.
One option may be better for your circumstances and needs. And to find out which one, I'll be comparing wood and metal cabinets side by side.
Metal file cabinets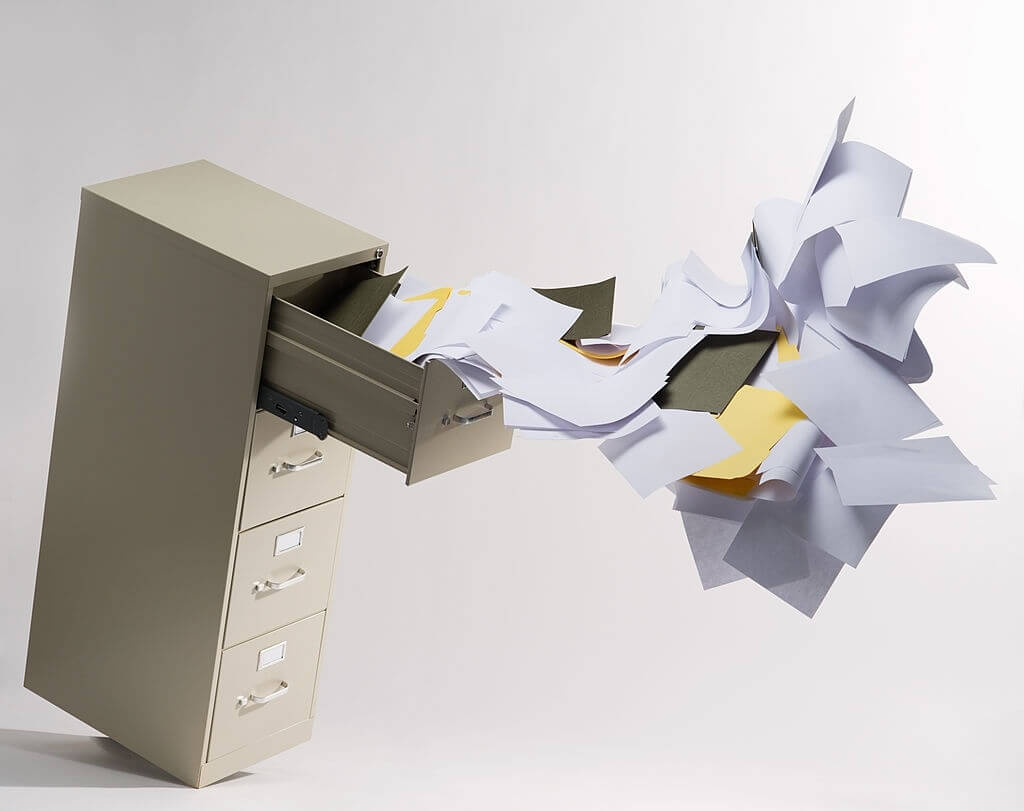 Metal is more durable but they may clearly show signs of wear and tear
One of the primary considerations when looking for a filing cabinet is durability. For sure you'd want your purchase to last longer. And Initially, metal has a longer shelf life. It can serve you for 20 years. Unlike wood, metal doesn't stain or chip. It's also scratch-resistant.
And since it's more resistant to wear and tear, metal is more appropriate in areas where there is a high volume of traffic. And it is appropriate for documents accessed by a lot of people. It can survive numerous cycles.  
In addition, there are metal filing cabinets that are fireproof. So in case of fire, your confidential files and documents won't be rendered to ashes.
That's why it can be better to keep confidential and important files in a fireproof metal filing cabinet. Even after a hiatus, your documents will still be intact.
But here's the downside. Though metal is durable and sturdy, it can't hide its age. Over time, the numerous cycles of pulling the drawers and shoving it back in will show. 
And dents are a huge possibility, it's unavoidable overtime. And once it develops signs of continuous use, you can't do an overhaul or a makeover. Either you love it or buy a new one. Though you can lessen dents and all when you buy a thicker metal cabinet. 
It has limited styles 
When it comes to aesthetics, metal filing cabinets aren't anything that you might fancy. The most stylish one can get with a metal file cabinet is the addition of perky colors. And that's about it. 
Metals have limitations, it can only be texturized and manufactured in a few ways. And it's hard to find a custom made metal file cabinet. Well, you can custom make the color but you can't do much about it. And to make a file cabinet stand out, brands are equipped with drawers with different types of pulls. It can be a curved metal or a polished nickel knob. That's where you can jazz it up. 

Metal file cabinets may provide more storage space
Metal file cabinets can be constructed with a thin sheet of metal. Though a thicker one is more durable, this can be advantageous when it comes to the storage space. Even if it looks bulky on the outside, it may provide you more storage space compared to the footprint of the cabinet itself. 
Lightweight material
Metal is lighter than wood. And this makes it possible to stack up to 5 or six drawers. Since it's light, there is more liberty to stack it up without making it impossible to move. That's why you can see a lot of metal file cabinets that are quite high. And you would not often see that in wood file cabinets. 
More functional
Metal is more functional and flexible. There are metal filing cabinets that can be pulled all the way out. So accessing files stored at the further back is no problem. And that cannot be done with wood. 
Can be easily mass-produced
This can be advantageous and disadvantageous. It's an advantage for manufacturers since they can double the profit with less effort. But the problem lies in quality control. Without QR, some units may come out inferior. And that's very common.
Wooden file cabinets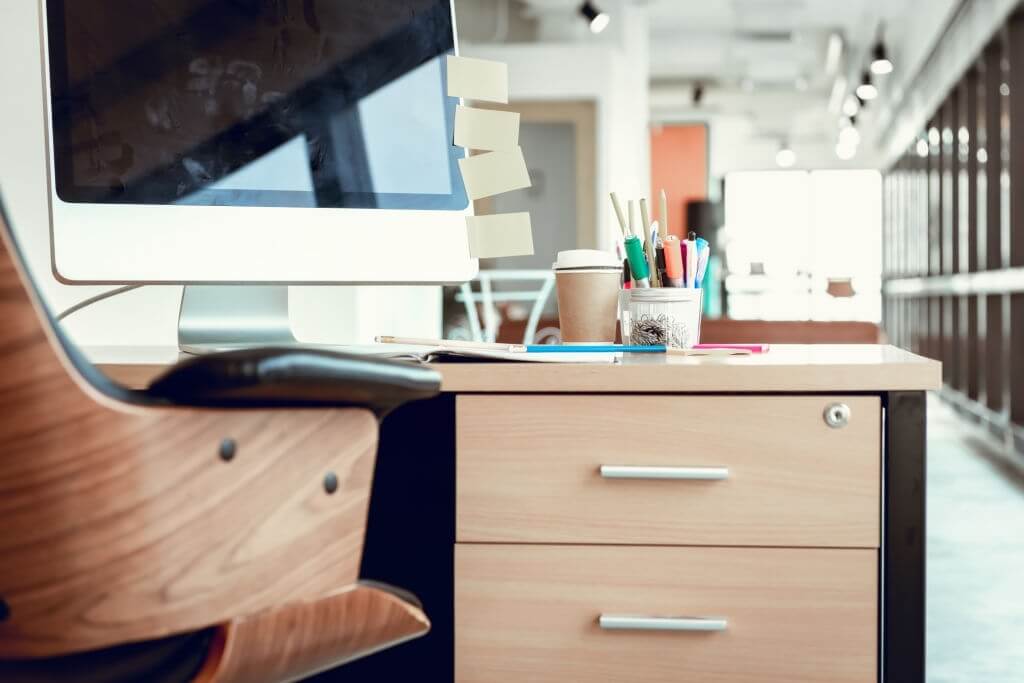 Offers a ton of style 
When It comes to style and designs, wood is like a canvass, you can create anything with it. You can find an array of styles. From rustic, vintage, modern, to classical, it will be hard to take a pick. Wood file cabinets can also come in an array of finishings. The pattern, shape, and size of the wood grain can also depend on which type of wood it was made of. 
Also, you have the color to add to the list of options. So it's like picking only 1 chocolate from a box of your favorite brands. Hard right? Yes, it can be, especially if you're getting one made from solid wood, the grains can be epic.
Style over function
Wood file cabinets can be functional, but not as metal. You cannot see wood cabinets that can be fully pulled out. If there is, it's going to be one of a kind. Unlike metal, there is a limit to its functionality.
 Solid wood can be really heavy
A solid wood file cabinet can pack on a lot of weight. It might be too heavy for 2 people to carry. That's why solid wood file cabinets often have 2 drawers only. You cannot stack them up or else it's going to be impossible to move. 
Though cabinets with MDF or particle boards may offer more drawers since they are lighter. But this type of material is inferior compared to solid wood,
Can easily scratch but it is repairable
Wood is prone to scratches and chips. But this isn't such a big deal. One, some scratches may even enhance the overall patina of the word. So not all scratches are going to be for the wood.
And two, it's very easy to cover it up. The signs of wear and tear can be easily masked by painting or adding a varnish over the old wood. And it can look good as new. So even a 10-year-old wooden cabinet can have a makeover and look all brand new.
And some wooden cabinets get more attractive as they grow older. That's true with vintage and rustic solid wooden cabinets. Their value also increases as time passes by. And that's the opposite with a metal file cabinet.
Can be placed anywhere
While metal file cabinets are often confined in an office, wood file cabinets can be placed anywhere in your house. Since these can be custom made and a lot of brands offer a variety of designs, you can even use it as a centerpiece in the living room. And no one can even tell that it's a file cabinet. 
And wood can match the interiors of your home. Metal cabinets, on the other hand, can only complement other metal furniture and desks. So you will not see them elsewhere aside from the office. Though some may have them in their garages.
Creates a cozy and warm environment
While file cabinets may look industrial, wood can emanate different ambiances. It can make your home office cozier and warmer. Since you're using natural material or something that mimics it, it's like bringing a piece of nature to your space. And is a breath of fresh air. 
The issue of being eco friendly
Most will find metal as more eco friendly since you don't need to chop off wood to build a cabinet. This can be remedied by buying a more eco-friendly type of wood, the MDF. Thigh solid wood is better than MDF when it comes to durability, MDF is a greener option.
It's not noisy
Wood cabinets can be quiet unless you're going to slam it when closing it. And metal can be noisy. All the clanking and the banging are sometimes unavoidable. And the sound can reverberate through the entire office. 
Metal or Wood, Which is the best pick
Metal filing cabinets are the best option for you if you're looking for one that can last longer. But you also have to accept how it looks as it ages because you can't do much about it. There are no makeovers in metals. It's also a wise choice if you need something more functional, say a full pull lateral file cabinet. And if you need a fire-resistant file cabinet, you have options for that in metal.
Wood file cabinets, on the other hand, are best for you if you want a more customized look. It has more charm and personality. And if you're looking for one that can easily blend in your vintage or rustic home office, go wood. It can also be an alternative to a console in your living room. 
Furthermore, wood cabinets can also be as durable as metal if you're going to buy one made from solid wood. But be ready because it can be really heavy.