With the world gradually becoming a global village where technology plays a significant role in making life easy for people and allowing us to live smarter, a lot of people are now upgrading their household furniture's to meet up with this technological advancement.
Smart home furniture's are innovative technologies that help you live in total comfort and also control your home efficiently even when you far away. From nightstands that can charge your phone, massage chairs that help you get the best massage at the comfort of your home, smart dishwashers that get your dirty dishes clean in a moment, and smart coffee makers, Smart home furniture's helps to make our daily task easy, efficient and more convenient.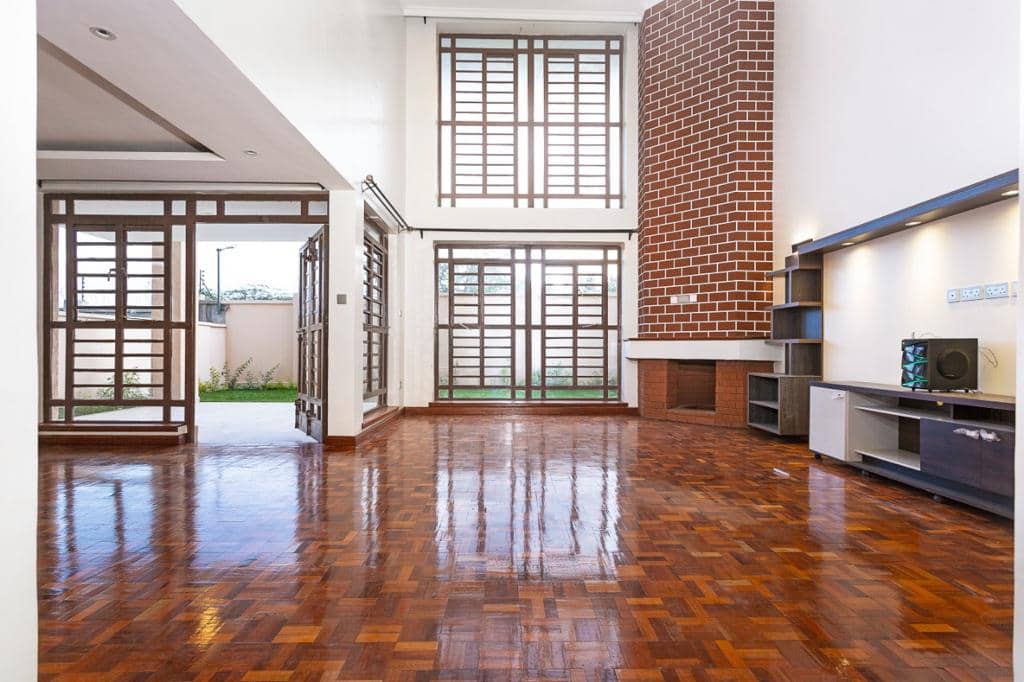 WHY USE SMART HOME FURNITURE?
The benefit of using smart home furniture includes but not limited to the following
Convenience: Smart home furniture helps you control your home even in when you are not physically present and also meet all your specific home chores with ease.

Customization: Smart home furniture gives you an opportunity to customize your home based on what you need and what suits you.

Security: Also, smart home security systems help you have a view of your home no matter where you are. With devices like CCTV cameras, motion detectors, smart locks, and others, you will immediately be notified when there is a breach of security in your home.

Ease of Use: All smart home furniture's can be installed with little or no stress. Most times you do not even need to bring in installation personnel into your home in order to get them working.  

Eco-friendly: All smart home furniture's are eco-friendly, they can help in saving and preservation of energy and also keeping the home neat at all times.

Save Money: When you have smart home furniture's like a thermostat, LED light and air conditioner you can quickly switch them off while leaving your home, thereby saving you a lot of money on electricity bills.
THINGS TO CONSIDER BEFORE BUYING SMART HOME FURNITURE
Although there are a lot of benefits that can be derived from making use of smart home furniture's, however before buying smart home furniture, here are some things to consider.
Your daily routine: Before buying smart furniture's for your home, you must, first of all, ask yourself some vital questions like what your daily routine looks like, what temperature you enjoy in the home and what type of smart home devices will be of more importance to you. This will help you know the vital furniture's you need and tailor your budget to meet those needs.

Safety and Security: You also need to know the type of security devices that will be of great use to your home. Remember that the security of your home is also of great importance, smart home furniture provides you with an opportunity to have room to room view of all systems currently used in your home. With remote access features, you can monitor your home even from a distance.

Future Plans: Never be under pressure to buy so many smart furnitures at the same time. You can start small by purchasing the studio features or upgrading your lighting system and later move to other areas.

Budget: Smart home furniture's are quite expensive. Therefore you must also take note of the prices and draw your budget before setting out to purchase them.
TOP 17 SMART FURNITURE TO BUY
With so many new smart home devices currently been sold in the market. You might be confused on the best devices to purchase when planning to upgrade your home. However, we have created a list of top and best smart home furniture's that can be used to make a difference in your home.  
The filing cabinet is smart home furniture with movable drawers that allows you to tailor your space in order to meet your need. They are sleek, durable and superfine cold rolled steel plate and protected with 10 x anti-rust treatment which makes it last for as long as possible. The adjustable filling cabinet can be used for smart storage of small devices like books, keys, remote and other small devices. One unique feature of the filing cabinet is that they are easy to maneuver and lock into place.
Another essential smart home furniture is the anti-fatigue mat that is designed to support the pelvic and lumbar area and to keep the spine balanced at scientifically proven angles in order to relieve back pain, improve your posture and keep you energized.
A smart security camera is a perfect device that helps you keep an eye on your home no matter where you are. Most of the security camera comes with amazing features that include alarms, and notifications when they observe a likely security breach on your home.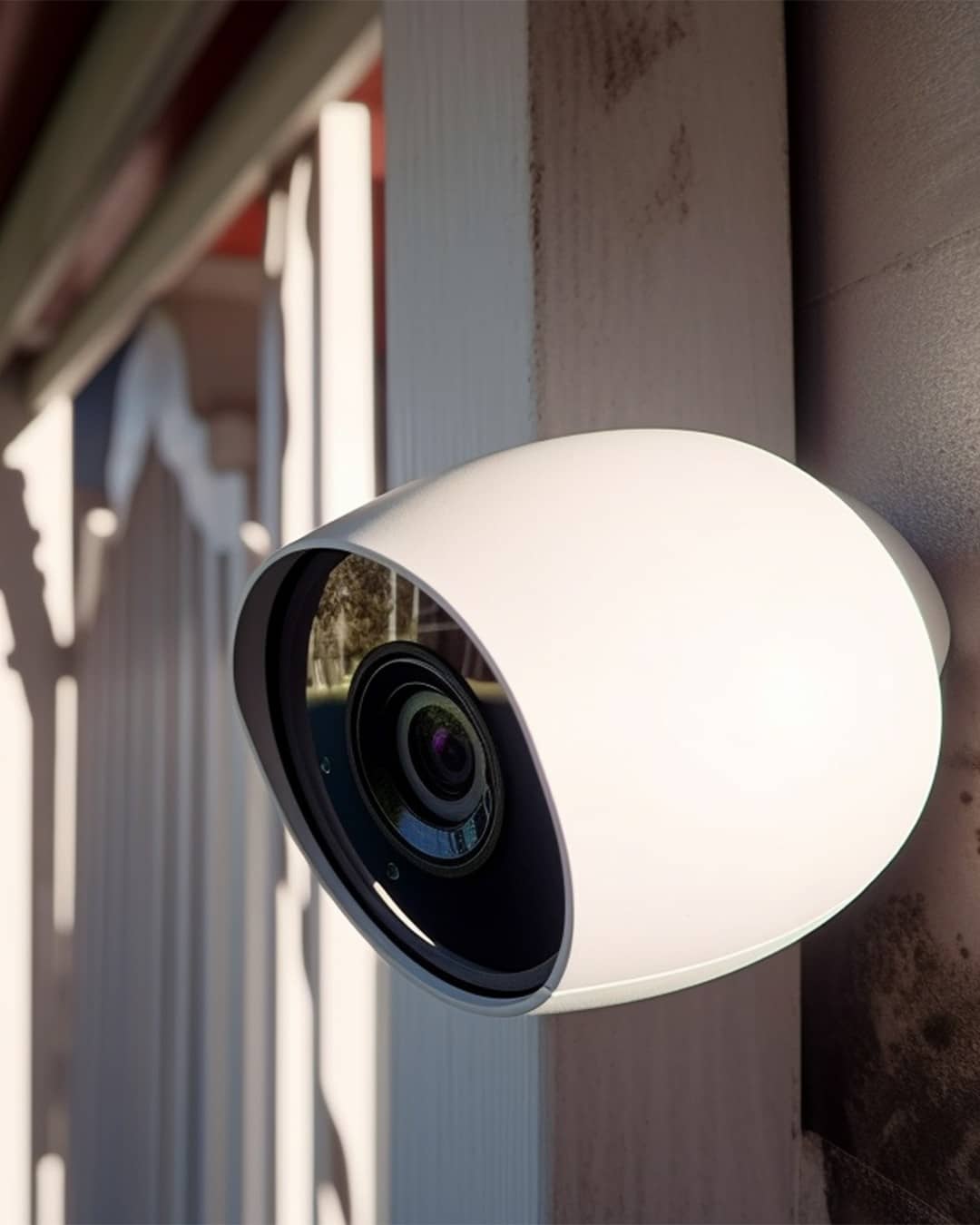 A smart Thermostat is used in the home to control the temperature. It is vital for people who reside in areas that are not climate controlled. They keep the rooms comfortable by using remote sensors. It helps you monitor the temperature from your smartphone and make an energy-efficient house by keeping a check on the electricity bills of your home.
With the use of smart Led bulbs, Bluetooth light built, and Wi-Fi light bulbs, controlling lighting effects and the atmosphere can be done with ease. Smart lights help you make an efficient the use of energy in the home.
A Smart speaker is a voice command gadget built with AI-powered technologies. It features a display unit where you can view visual responses and send a command to the speaker to respond with the right action. The speaker also uses 360-degree audio and noise cancellation technology to ensure you can be heard from any direction. With the smart speakers, you can order a pizza, turn the TV on, and create a shopping to-do list at the comfort of your home.
Smart locks do not only help you enter and exit from the home with ease, but it also assures you of total safety by monitoring people who are leaving and entering your home.  Using your smartphone, you can easily control the on and off options; you can also customize the settings to give privileges to your friends and family members. The smart lock turns a door with a standard deadbolt to smart doors, and you can have the physical keys kept in your home. With this great device, you can have your doors unlocked with your smartphone.
Smart smoke detectors have smart features that provide better advantages over the traditional alarms. It makes the home safe by notifying you of fire, or smoke detected at any point. When absent, it facilitates a call to emergency services near your home.
The smart universal remote is equipped with sophisticated design, touch screen, and control that helps you control multiple devices all at the same time. With a smart home remote, you can have access to all devices in your home using a single device.
With a smart plug, you can connect several home devices such as lights, air conditions, alarms all to one device. The smart plugs are equipped with Bluetooth technology that allows you manage light in a more effective way. You can also control the smart plug from your phone whether or not your physical light switch is on or off.  
Smart Robotic Vacuum Cleaner
Smart Robotic Vacuum Cleaners provides a smart and fun way to clean the home, they are more efficient than the traditional vacuum cleaners. They also energy efficient,  less time consuming and come with various cleaning modes such as spot cleaning, edge cleaning, max mode, auto cleaning.
Smart video doorbell is a front doorbell that provides excellent video playback through its 160-degree wide-angle camera. With the smart video doorbell, you can monitor the security of your home and view anyone at the door right at the comfort of your bedroom. It features an inbuilt microphone, facial recognition, ability to take records of intruders, a 1080p camera with a motion sensor that improves recognition and night vision. With the aid of a phone app, you can also deny access to whoever is at the door.
If you need a coffeemaker that offers convenient features and helps you get the best out of your coffee then the smart coffee maker is for you. They are built with cutting-edge coffee technologies that give you a hotter coffee without sacrificing taste. You have an option to switch between a bold or regular flavor profile and set the brew time up to 24 hours ahead, so your coffee gets ready when you are. The smart coffeemaker is designed with a programmable menu that allows you to fiddle with the various settings to get a great taste no matter how you enjoy taking your caffeine. One beautiful feature of the smart coffeemaker is the easy to read LED screen that tells you how your coffee is being brewed.  Using the control panel, you can control how strong you want your coffee to be; there is also an alarm that lets you know when your coffee is ready.
Smart Air Quality Monitor
Inhaling polluted air at home can lead to ill health, and that is why every smart home needs the Air Quality Monitor. It helps to monitor the quality of air at the home and displays the current air quality using a LED light so that you can know the right time to make changes.
Smart High-Tech Coffee Table
The smart coffee table does more than just holding your coffee. They also keep your coffee cold, play music and are equipped with three drawers, one of which is refrigerated and the other two for storage. With the smart high tech coffee table, you no longer need to get out of your chair before grabbing a mobile phone through Bluetooth to play music from the built-in speakers.
Smart laptops are also smart home furniture's that can be used in at the comfort of your bedroom to complete office task, send out important emails and also connect with a friend on social media. They feel and looks as luxurious, from its slim aluminum chassis, superb battery life, large touchpad, high-quality processor among others, a smart system is everything you ever thought of. One fantastic feature if the smarts system is the significant power advantage it offers over other laptops, this is because it runs on the 8th gen power. They last nearly six and a half hours when charged fully, it is a work machine that is capable of keeping you busy all through the weekend.  
Finally, smart home furniture can help beautify the home, they are convenient, energy saving, easy to use and easily customized.  However, outfitting an entire house with smart furniture can be quite expensive, therefore it is important to create a list of the top smart furniture's you need before setting out to the market.