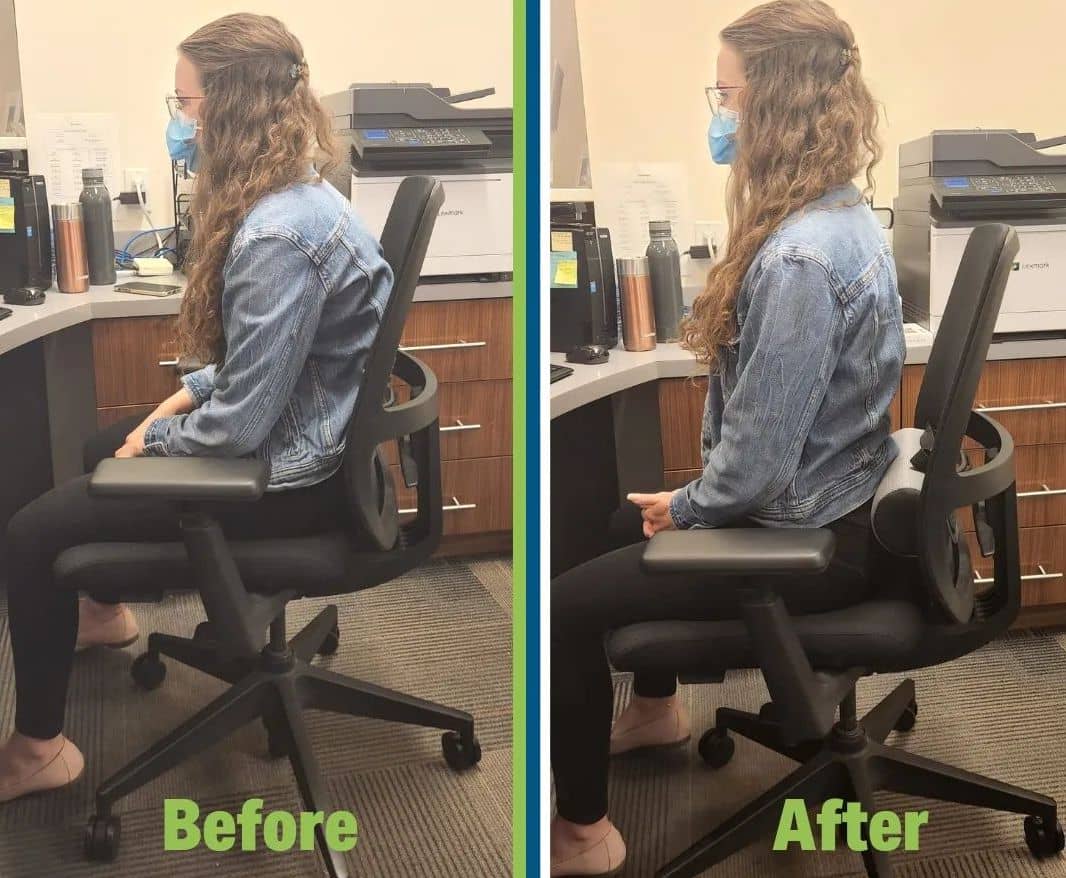 Sometimes, even the most popular office chair can be lacking something. Especially if you have the need for more pronounced lumbar support, you may find yourself wanting a little bit more amp. 
And while there are an array of branded ergonomic chairs that can provide more, it can be either of two things. One, it just doesn't fit into your budget. And two, the chair, despite having great back support, may still not be suitable for your needs. 
And if you find yourself in these situations, you can get portable lumbar support for your office chair. Let's see some of the best finds in the market.
Original McKenzie Lumbar Roll
This lumbar roll is probably one of the more popular choices in the market, and for very good reasons. It is often recommended by professional chiropractors and physical therapists. So you will be able to find comfort and support for your more pronounced needs.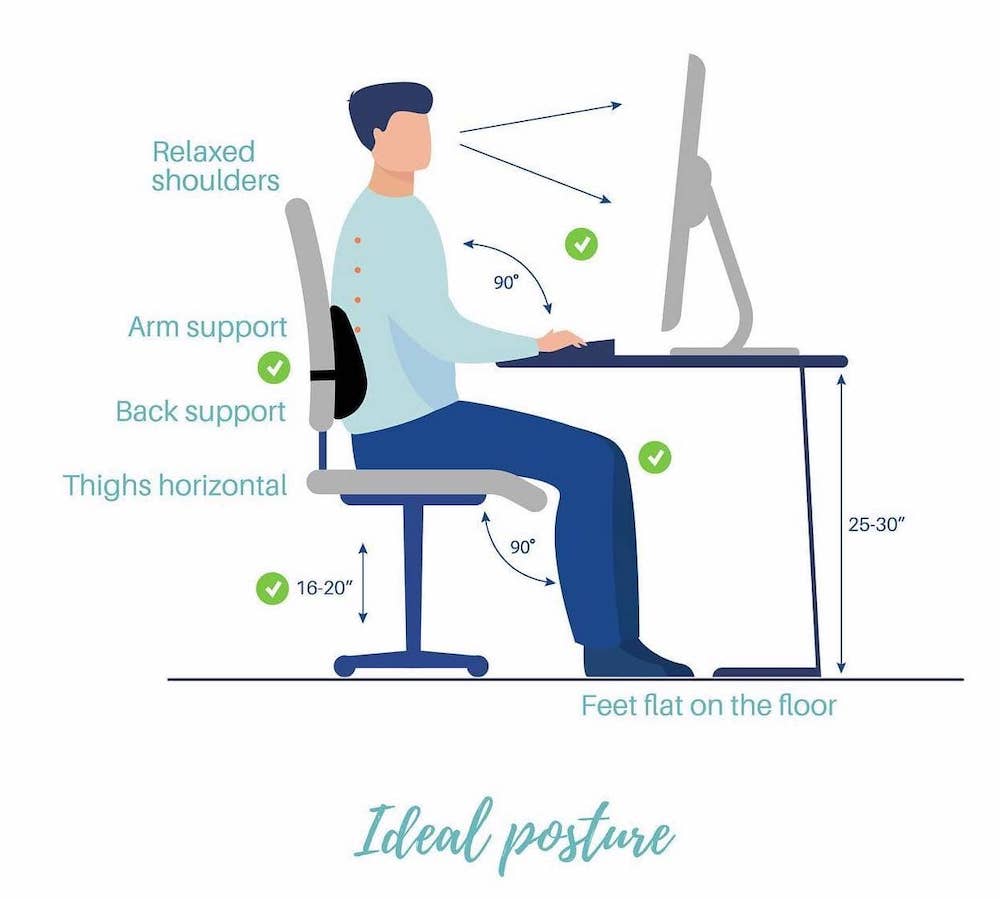 What also makes this lumbar roll popular is that it offers two types of support. You can go for the firm or the more firm pillow. So those who need a great deal of support can find amazing benefits from the former Mckenzie.
The shape and size of this pillow fit right into the small of your lower back. And it also fits nicely in standard office chairs. You can easily secure it into your chairs with a strap or even use it in your car seat.
We find the material strong and it does manage to maintain its firmness no matter how long you've been using it. It doesn't easily go out of shape so you'll be able to get the same amount of comfort and support from day 1 to day 100. 
It also has a very simple and uncomplicated design. But it was able to rack in all the benefits, sort of like hitting the perfect spot all at once. And oh it is made from moisture-wicking material so even those who sweat a lot may still find it comfy. 
Wrap and Go
The McKenzie is prized for its simpler uncomplicated and ergonomic design. But if you're looking for fuller back support that extends up to the mid and upper back, the Wrap and Go may be a better alternative. This can give fuller back support and that can also aid in shoulder pain.
It may be kind of bulky since it extends up to the upper back. But it is light and doesn't require many muscles for lifting. So it is still portable and can be used alternatingly in your car seat. 
It's made from memory foam so I can also enjoy that lustrous comfort and support for which memory foam is known. This may also be great for those looking for a less firm option. You may want something cushier but can still provide support and doesn't suck you in.  
And did we mention that it is flippable? One part is wider and bulkier than the other end. You can flip it and use it either for the lower or upper back. A 2-in-1 product never fails to give value. 
The memory foam also fits and molds nicely into the back. So you can get the hugging sensation. But since it is made from memory foam, it can get a bit hot in the summer. Or even those who are heavy sweaters may find it sticky and uncomfortable, well unless you are in an air-conditioned room all the time.  
Sunday citizen
Like McKenzies, this lumbar pillow has an uncomplicated smaller design that many may find very convenient. What sets it apart though from Mckenzie is the material. It's made from memory foam. So you will have that cushier sensation. But it will not suck into the center of the pillow, so you'll still get decent support and pressure-relieving benefits.
It has a narrow design actually, so you can easily sneak it into the small of your back. You will find that it's able to provide pressure relief and can absorb shock. The design may not look like it's made to give priced support. It may even resemble a lounge pillow or one you use on the swing by a porch. So keep in mind that it does offer lesser firmer support and can be more of general use compared to the McKenzie lumbar roll. 
The good side of that is you may also use it as a body pillow or a lounge pillow. 
It doesn't get too hot like the Wrap and Go since it can cover the lower back portion. So even in the summer, you may still find it comfortable. 
Cushion Lab
This lumbar pillow is made from memory foam. But what makes it different from the other options made of the same material is that it is a more firm pillow. This can be quite rare for memory foam since it is known to be cushier and softer. So that can be a great choice for those who want a hugging and molding sensation but find memory foam too soft. It's an extra dense and firmer type of memory foam.
 It can hug the spine in the right places and provide great support. It will also be able to push you into a more upright position. The firmness level is a bit similar to the McKenzie lumbar roll, only that it is made from memory foam. So it might not be a moisture wick, that's one important thing to consider too.
Easy Posture Gel and memory foam
If you want the best of both worlds, aka a memory foam and gel lumbar pillow, then we highly recommend this product.  
It will give you that softness and cradling feeling of the memory foam, but with a more breathable and cooler material. 
The design though is quite generic and mimics the back of the car. It extends up to the upper back, but since it is made of cooler material, this will not be a problem. So it is not that small but it is lightweight enough so you can also use it alternatingly to your car seat. 
It is made with massage beads and we find a surprise. It can give you pressure relief and you will be able to last longer in your seat. It's those long days and nights of beating deadlines. And those who sweat a lot will find this very comfortable.
No need to skimp on additional support
It's not uncommon to have back pains from sitting all day long. Also, if you love a mesh office chair but need a more pronounced lower back support, these lumbar pillows can bring great relief.
And if you don't have the budget for a more expensive office chair with better and more pronounced lower back support, these pillows will serve you a great deal. You don't have to spend more until you are ready to. 
They are also versatile and can be used in your car seats and dining chairs. So no money will go to waste even if you upgrade to a better and more supportive office chair.