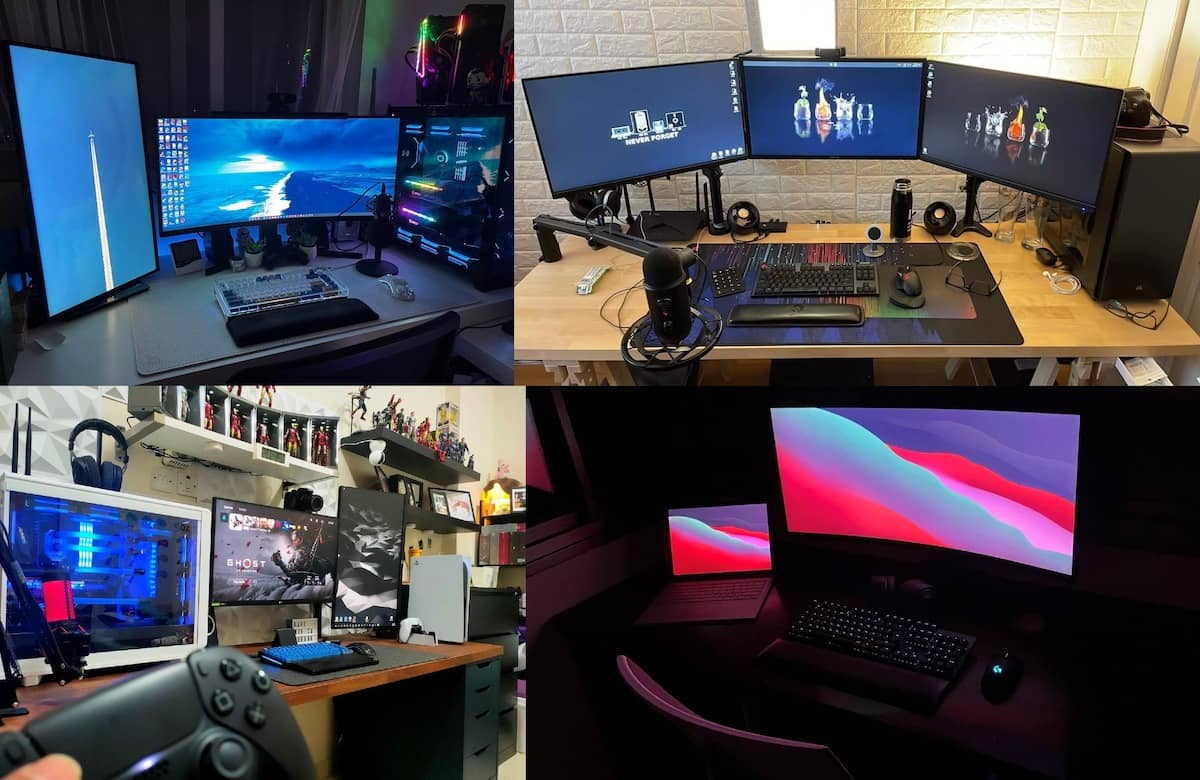 Choosing the best monitor (not only 1440p 144hz) for gaming pretty much depends upon the preference of the viewer. Since you will be the one who will stare at the monitor, it is very subjective. 
But of course, there are also specs to be considered. The good thing about 1440p gaming is that you do not always need a high-end computer to see the fine details of your favorite games. 
So below is a simple guide on how you can choose the best monitors and we're also going to mention our favorite brands. 
Size and shape of the monitor
When it comes to gaming, you'd think that the bigger the monitor is, the better. But that's not always the case. A larger monitor sure has its perks, but you also have to consider the pixels. Often, bigger monitors will have larger space to distribute the pixels, so which can result in more blurred image quality. Thus it's not enough just to go for the largest one that you can get your hands on, make sure to consider the size vs the pixel rating.  
The physical size and shape of the monitor are also important factors. You have to consider the space available on your setup.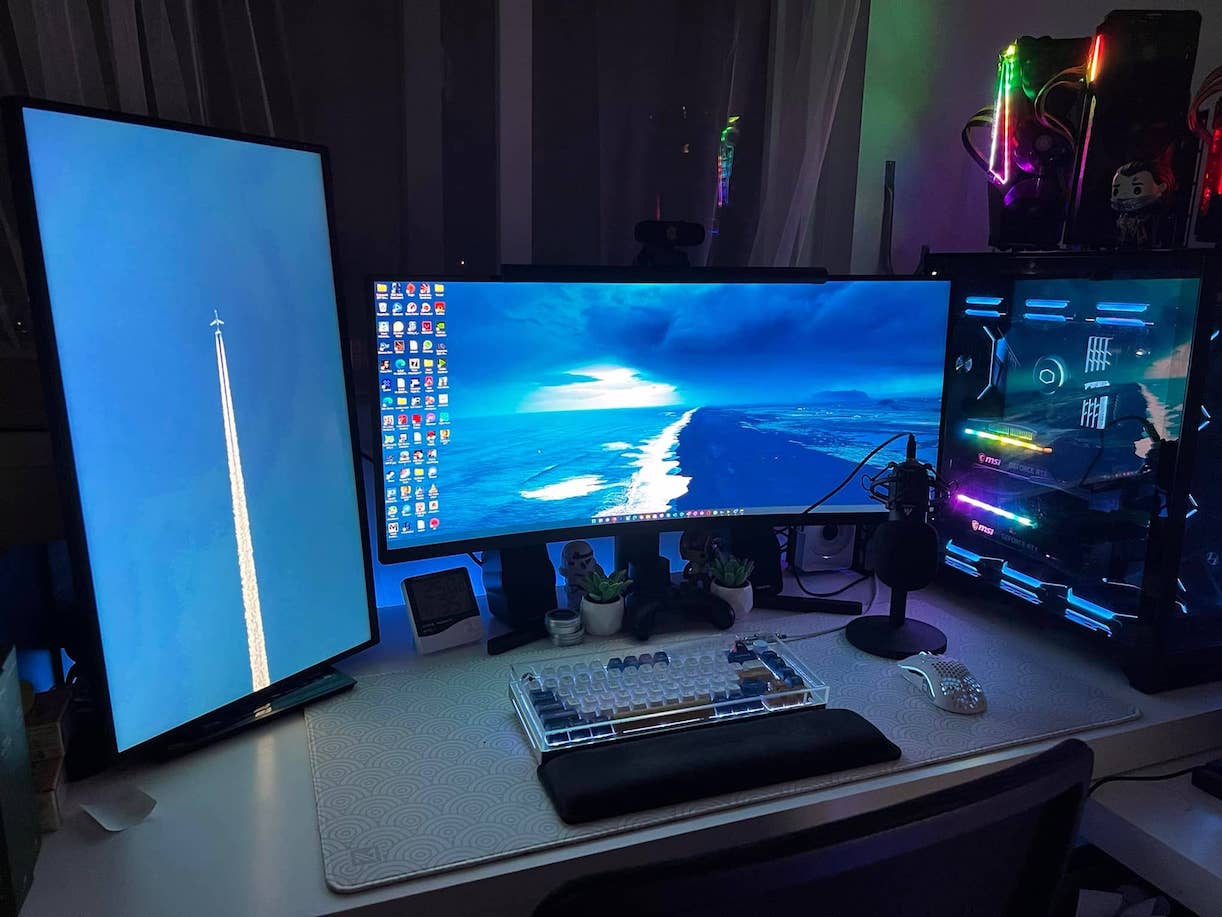 Though larger monitors may improve the user experience, you also have to make sure that they will not overwhelm your entire setup. 
The shape can also be a contributing factor.
Curved monitors often are more proper for an immersive experience.  This is also great for multitasking and can help prevent eye strain. 
The downside of curved monitors is that when they are placed near windows, they can reflect more glare. So this is something to consider for the layout of your gaming haven. 
Generally, a 27-inch monitor may seem to be immersive enough without appearing too blurry or botched up. 
Image quality and refresh rate
To ensure minimal motion blur, it's important to take note of the pixel response time. Ideally, look for ones that have a rapid pixel response time. 
Refresh rate is also an important aspect in determining image and video quality.  If you're just browsing, you don't need to be concerned much with the refresh rate. But it's a whole different story if you are a gamer. It can directly affect the user experience. As such, monitors with higher refresh rates are often more desirable. Thus, if you are gaming at 1440p, you will see the web telling you that a refresh rate of at least 75 megahertz will suffice.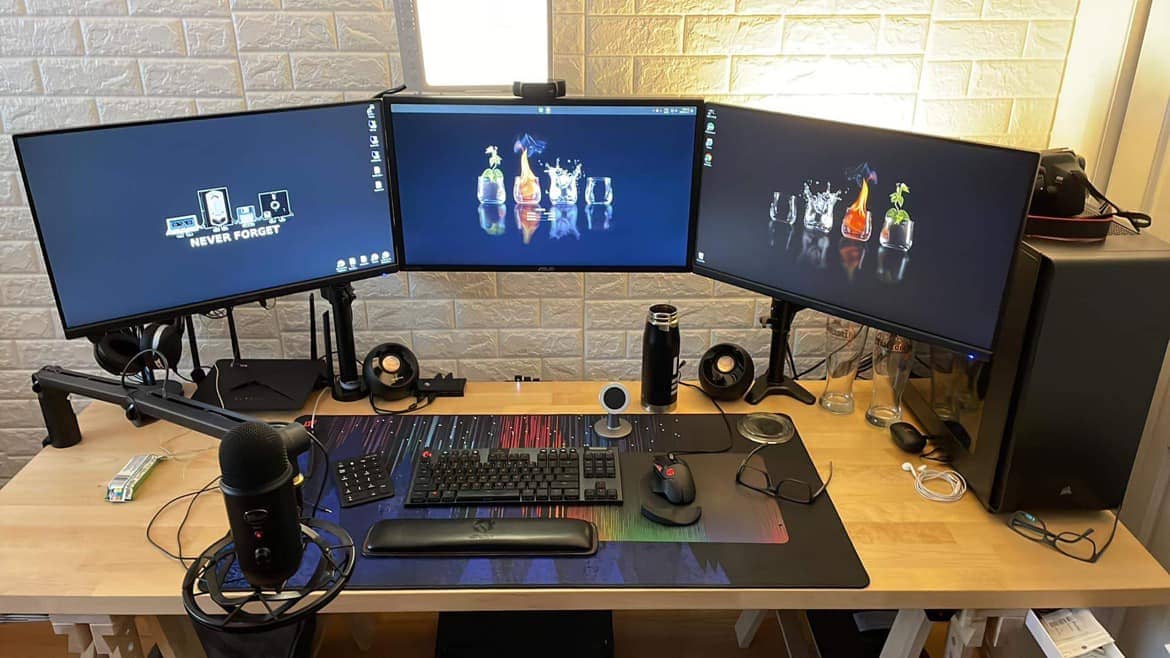 But to get the full immersive experience, we say go for 144. This will result in a smoother experience and a higher FPS. Frame rate or a higher FPS can make images appear smoother and more realistic, thus making them more immersive for the gamer. But of course, to take advantage of the higher refresh rate, you also have to ensure that your GPU is fast enough. Otherwise, it will be a total waste. 
Other special features
Apart from basics, you can see a handful of monitors with features or extra offerings that can make them stand out from the rest. Though not all will be able to make one's gaming experience any better than it is, so you have to somehow make a list of what extra features are worth having.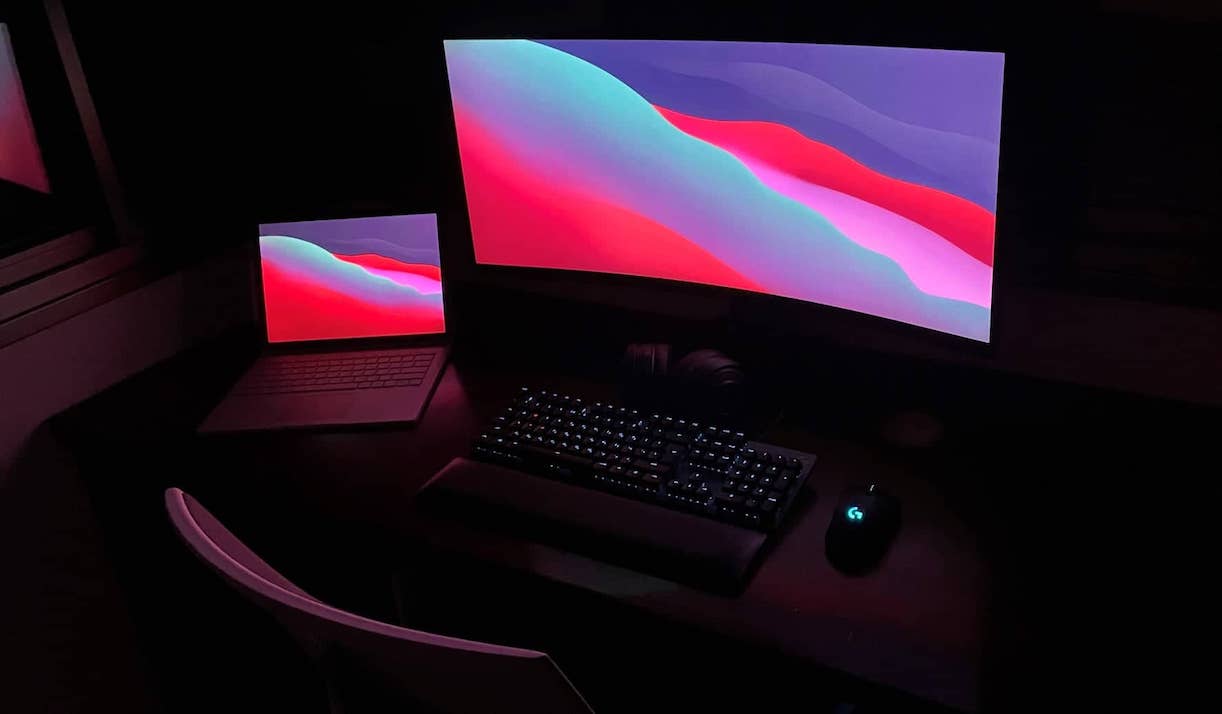 And here are some of your favorites.
Most gamers are night owls. Or most love to play in dark enclaves. That's why a monitor with night vision is crucial. It can improve visibility in darker scenes and in darker rooms. 
Can support backlight strobing
Monitors that have this capacity can make images appear less blurry and more clear. Thus images will appear succinct and vivid. 
It should have sufficient built-in USB hubs on your computer. If you want to connect multiple gaming controllers to your PC, you are all covered. And as you level up in your gaming, so do the extra gadgets that you're going to have to connect to your PC. 
And here are our top favorite brands
Dell S2721DGF
This DELL monitor ticks the boxes of what you're looking for in a gaming monitor for 1440p. It measures 27", a size that is deemed ideal for 1440p. The response time and refresh rate are quite fast, so images appear succinctly clear, there are no blurred images. 
Glare will never be an issue even if you play in a brightly lit room. The anti-glare feature functions as advertised. Also,  Dell also has a 3-year replacement policy, it's also considered as having one of the best warranties in the industry. 
The downside is, it can't be very bright in HDR. 
Where to buy:
Gigabyte M27Q-P
This is perhaps the more budget-friendly option.  It's midrange tiring but it does have a higher refresh rate of 240 Hz compared to other motors of the same price range So you can still experience high-end gaming without breaking the bank. 
It also has backlight strobing and can potentially reduce blurred images. Though the response time is not as fast as other higher-priced monitors, you might not notice it if you play higher frame-rate games. 
Samsung Odyssey G5
The Odyssey G5 features a bigger 31.5″ sized screen with a 2560×1440 Quad HD resolution. This is also perhaps one of the best monitors you can use in darker rooms, it can succinctly display images in darker scenes too. This is also equipped with a  Black Equalizer, which adds up to the monitor's prowess in dark situations. 
Another selling point is that it has a more steeply curved monitor. This might not be everyone's cup of tea but this is worth considering if that is what you fancy. 
Where to buy:
MSI G273QF
A budget-friendly monitor that has an IPS panel that can provide clearer images and faster response time.  The colors are also very vivid. But take note that the blacks will not appear as deep compared to VA panels. So this is not the best option for displaying darker scenes.
It also supports backlight strobing and has a wider color gamut. So images appear vivid and bright with less blur.   
ASUS TUF Gaming
This has a higher refresh rate of 165 Hz. So expect the color reproduction to be more impressive. You will also have smoother images in fast-acting scenes.  It can make your gaming experience more sublime with its wider color gamut. 
It also has a wider viewing angle, thus we see it as ideal if you also use it for work or co-op a gaming session.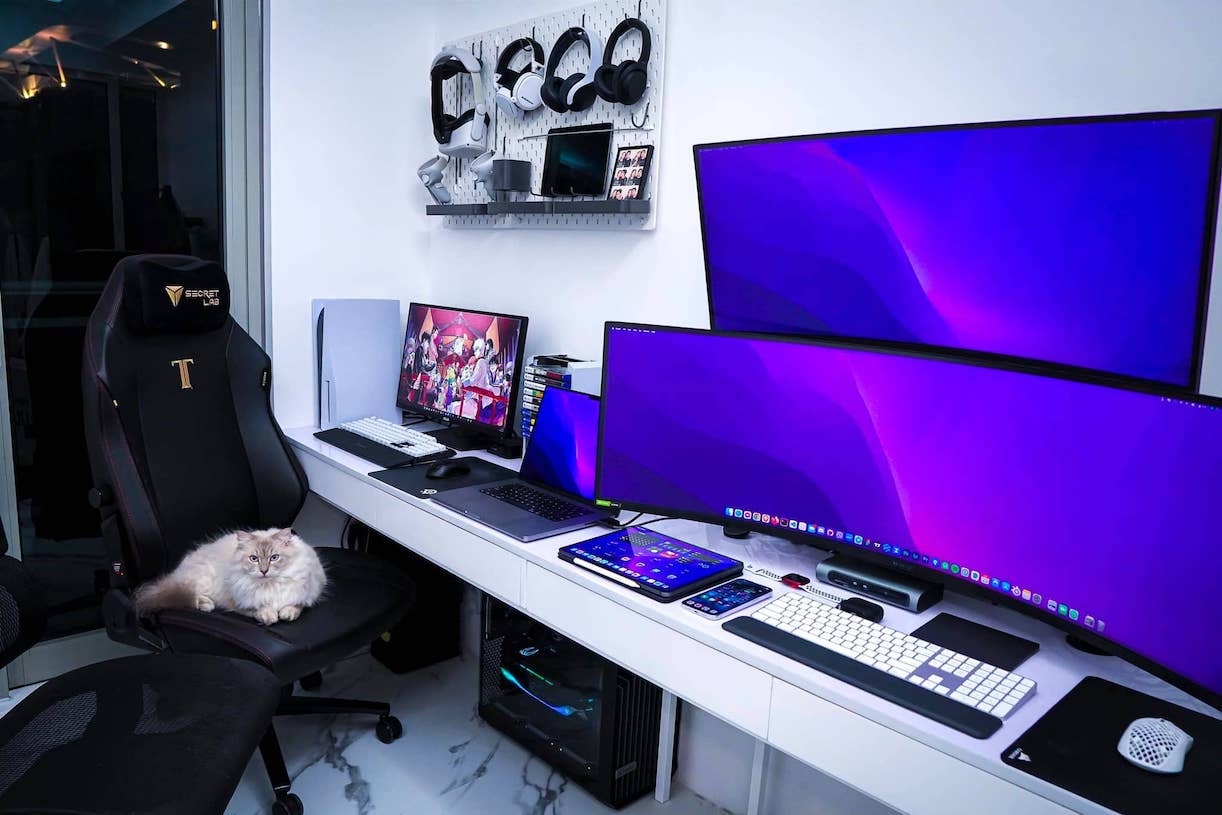 HP X27q
The HP X27q is a 27-inch monitor with a QHD display resolution of 2560x1440p, featuring a fast refresh rate of 165 Hz and AMD FreeSync Premium technology. The monitor also boasts several features that enhance the viewing experience, such as an anti-glare coating, blue light filter, and flicker-free technology to reduce eye strain. It also has height adjustment and pivot capabilities for comfortable viewing.
One of the unique features of the HP X27q is its Eyesafe Certified Display, meeting TÜV low blue light requirements and Eyesafe standards, providing a safer and more comfortable viewing experience. The monitor's packaging is sustainably sourced, indicating HP's efforts towards reducing materials and using more recycled materials in its design.
However, some users have reported issues with the BOE panel, which results in occasional flickering on the right side of the screen. Although this issue seems to be rare, it can be frustrating for users who experience it.
LG Ultragear 27PG850-B
The LG Ultragear is an excellent gaming monitor that offers a range of features that gamers will love. One of the most notable features is its 27-inch screen with a 1440p resolution, which delivers crisp and clear images with vivid colors. The 144Hz refresh rate also ensures that the screen refreshes quickly, providing a smooth and seamless gaming experience with minimal lag and motion blur.
The monitor's compatibility with NVIDIA G-Sync technology, which synchronizes the refresh rate of the monitor with the output of the graphics card, reducing screen tearing and stuttering. The LG 27PG850-B also features a 1ms response time, which minimizes input lag and ensures that gamers can react quickly to in-game events.
In terms of design, the LG 27PG850-B looks sleek and modern, with thin bezels and a minimalist stand. The stand is adjustable, allowing users to adjust the height, tilt, and swivel of the monitor for optimal viewing angles. The monitor also comes with a range of connectivity options, including HDMI, DisplayPort, and USB.
Compared to other 1440p 144Hz monitors like the HP X27q and the Gigabyte M27Q-P, the LG 27PG850-B holds up well. While all three monitors offer similar resolutions and refresh rates, the LG 27PG850-B has the advantage of G-Sync compatibility, which can be a game-changer for NVIDIA users. And the LG 27PG850-B has a slightly faster response time than the HP X27q, which can make a noticeable difference in fast-paced games.
Why 1440 p monitors?
These monitors offer the sweetest spot for gaming and traditional streaming. These are also quite versatile and you can also use these for work and daily tasks. It can be a jack of all trades, but it does perform very well when used in gaming. 
Related post: