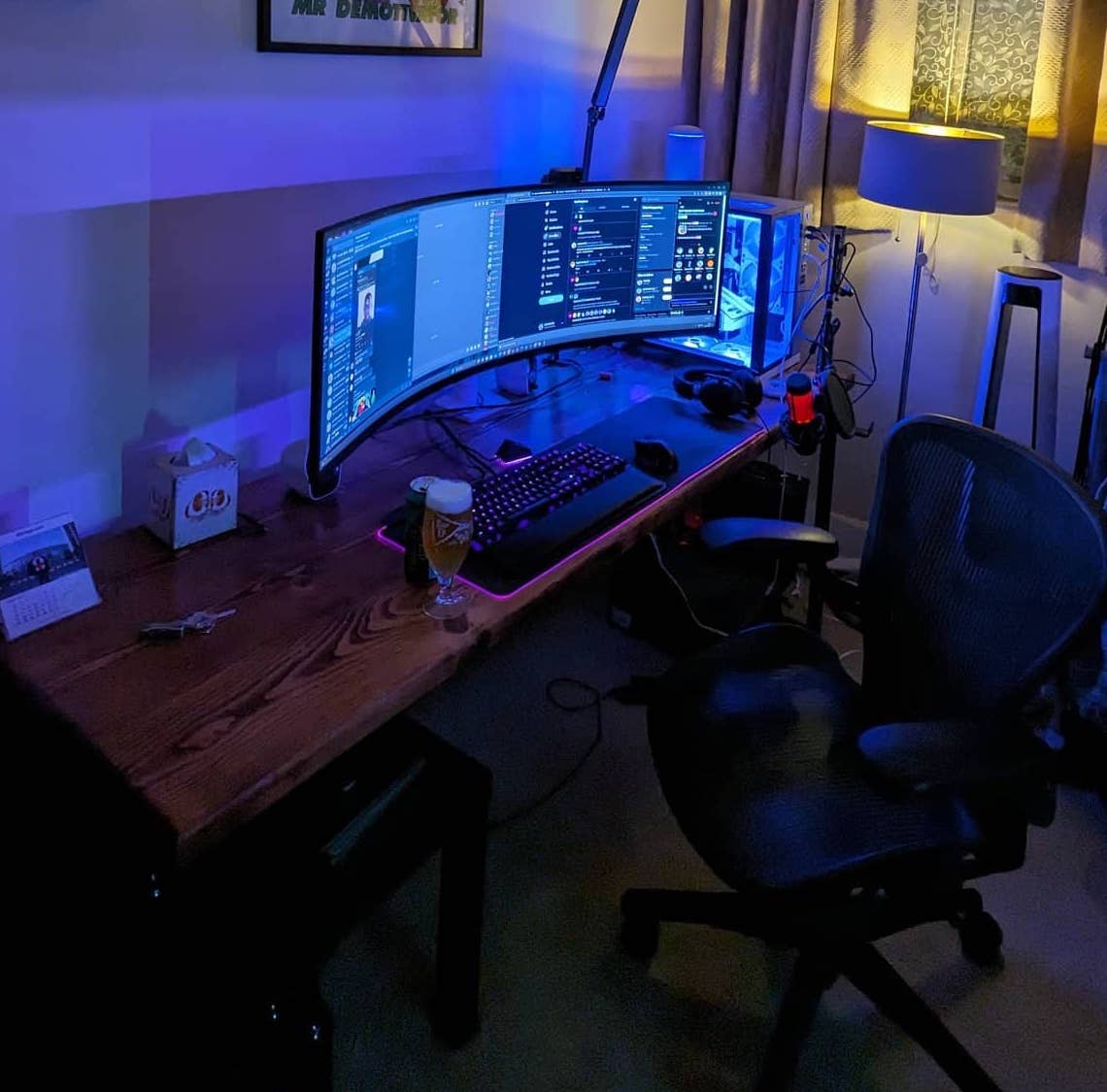 The gaming industry is growing significantly in the last few years, thanks to all the hardware manufacturers who keep producing powerful gaming hardware in order to run modern games smoothly. We all know that games are getting more demanding every year in terms of hardware specifications such as graphics cards, processors, and RAM. Those mentioned hardware are for the input of the process, meaning that you also need to consider the output hardware to optimize the gaming performance like the monitor. It is a waste to have a powerful gaming PC, yet the monitor can't handle all the output, resulting in a limited performance called a bottleneck.
In this article, you will find some interesting information regarding the monitor that is good to match the performance of your PC. By knowing this, you will be able to get the maximum result and prevent bottlenecks in performance. So, without wasting our time, let's discuss it here.
Is a 1440p 240Hz monitor worth buying?
You need to determine first which tasks are you going to run on PC. It is always nice to have the best monitor available in the market, but it also comes with a pricey cost. The high-end monitor options usually cost you so much and you don't even know if you need all the features inside or not. Finding the best monitor that can match your PC performance and has the features you need is a wiser choice. This will save you extra money, then you can invest it to upgrade the PC components later on or for some other purposes.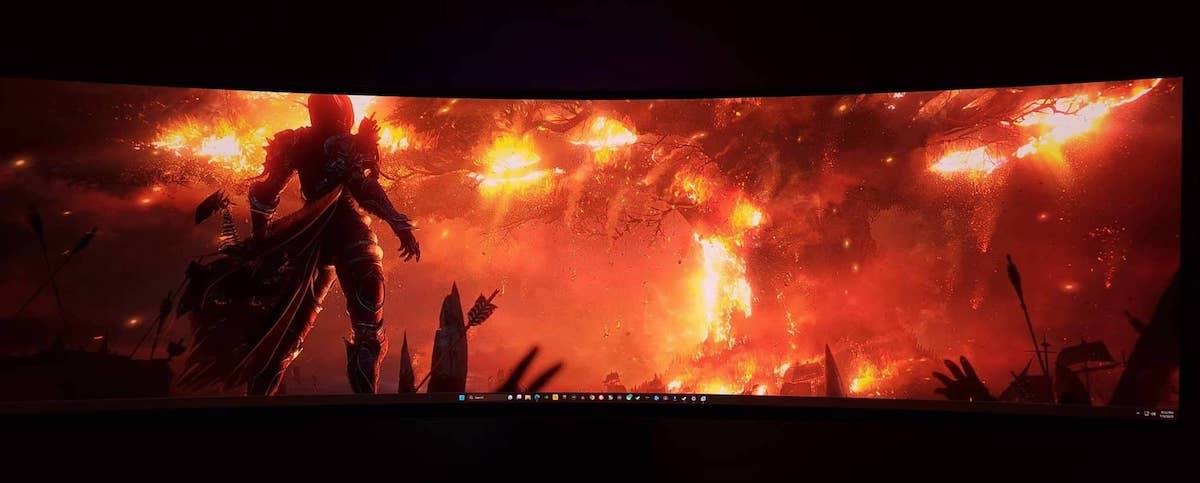 Monitors with 1440p resolution and 240Hz refresh rates are really good for competitive games. The reason is that competitive games require higher refresh rates to show as many frames per second as they can and the response time for the players to make a decision. However, 1440p resolution is overkill for those kinds of games as they really need to have higher refresh rates. 1080p monitor seems the balanced one for this purpose.
However, if your intention to have this 1440p 240Hz monitor is to play AAA games at home in your comfortable chair, then it is a good decision. AAA games require a higher resolution of the screen to show the details of the textures in the game. The opposite of competitive games, AAA games don't need higher refresh rates because most people play those games to enjoy their free time. Refresh rates between 90 to 144Hz is more than enough to make the players able to enjoy the game smoothly.
After reading the above parts, now you can decide whether you really need a 1440p 240Hz monitor or not. It is an all-purpose monitor, and you can play both games equally well with this type of monitor. If your budget is sufficient to get it, then it is a good deal for you as you will get a complete package to run any kind of game.
Best PC performance for 1440p 240Hz monitor
Monitor with 1440p resolution and 240Hz refresh rate will require a powerful input to be able to reach its potential. Although most games have their own minimum system requirements to run smoothly, it is better to have a good PC specification-wise. So, let's start the discussion from the processor.
The processor manufacturers have been working really hard to produce their best products in order to maximize the performance of the chipset. However, to be able to run games in 1440p with playable frame rates, you will need a high-end processor to handle the demand. Processors like AMD Ryzen 9 7950X3D or Intel i9 13900k are powerful to carry the process. One thing you need to know is that great processors come with expensive prices, so be sure to go deep in your pocket to bring it home.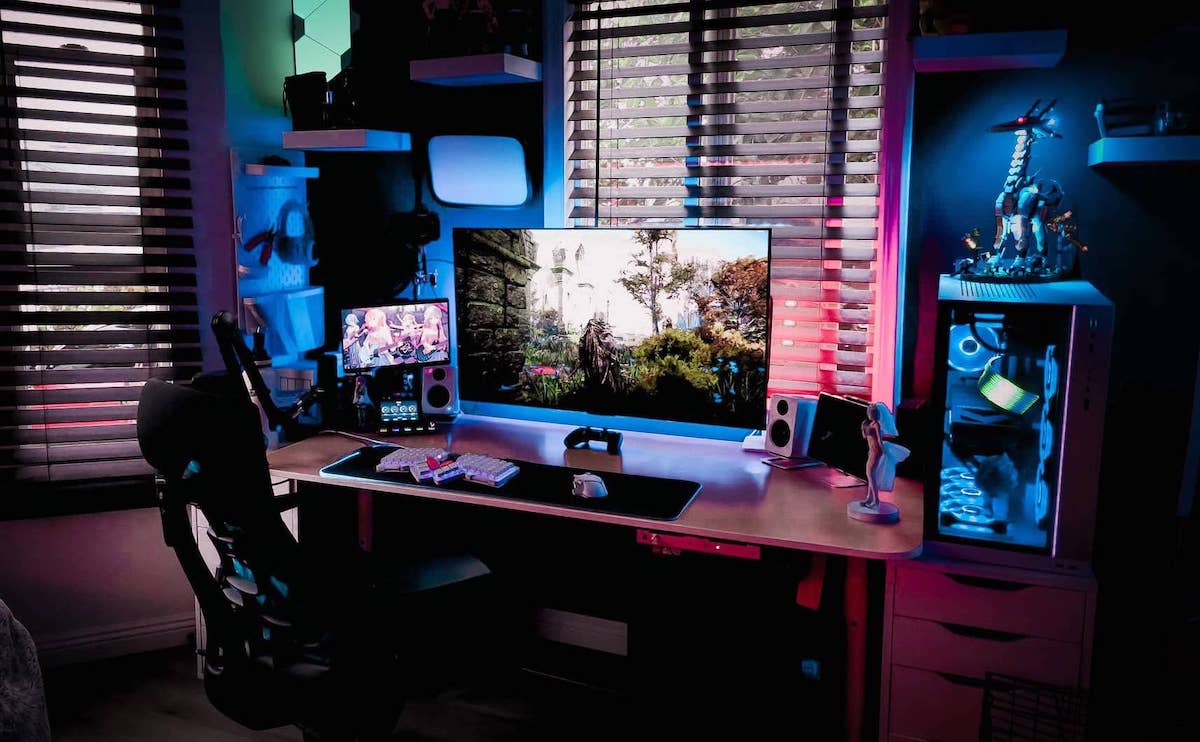 After the processor, another part that you need to run games in 1440p smoothly is good RAMs. DDR5 RAM should be your priority to play games as they are faster than the old DDR4 or even DDR3. There is no specific brand and model to be mentioned here, but you may want to take a look at the capacity and also the speed. Most modern games will run smoothly in 16GB of RAM in dual channel model, so you can buy 2 of 8GB RAMs from the same brand to work at its best. If not, buying the RAM from different brand with the same specifications is not a bad idea, although you need to realize that not all RAMs with the same specifications can run together smoothly, so this is the risk you have to be aware of before buying RAMs from different brands.
The last one, the most important component to run modern games with all the details is the GPU. GPU (Graphic Processing Unit) or graphics card is the one who is responsible for rendering all the images shown in the monitor. In a short explanation, the more powerful GPU you have, the better of graphic quality you will get which increases your gaming experience. The best and latest GPU that is great to run games in 1440p resolution in high frame rates is Nvidia RTX 40 series. This graphics card has the best performance compared to the other graphics cards available, especially the high-end model like RTX 4080 and RTX 4090. So, if you have a gaming monitor with 1440p resolution and 240Hz refresh rates, these GPU are more than capable to fully-optimize your monitor output and run any modern games with demanding graphics quality.
The 6 Best monitors with 1440p resolution and 240Hz refresh rates
Looking for high-end monitors with 1440p resolution and 240Hz refresh rate is a bit tricky as you will have to check the other features of the monitor as well. However, no need to worry about it because we've done the hard work for you. Here we go!
Samsung Odyssey G9
Samsung has one of the best monitors in the market with their product, Samsung Odyssey G9. The monitor itself is a curved one and has an ultra-wide display that supports the resolution up to 5120 x 1440p and 240Hz frame rates, you will enjoy every minute gaming with this monitor.
Samsung Odyssey G9 also supports Adaptive Sync, meaning you don't have to worry whether you are using Nvidia or AMD graphics card in your PC. This feature will significantly reduce the screen tearing shown in the screen, making the games you are playing feel smoother. However, this monitor will take a big chunk from your wallet. Also, this monitor consumes high power to run, so make sure the electricity in your home is capable for this.
Samsung G7
Another recommended gaming monitor with high resolution and refresh rates is from Samsung G7. It has two options for the screen size, 27 and 32 inches, gives you options to choose which one fits you the best. Samsung G7 also supports Adaptive Sync which works for both G-Sync and FreeSync.
The downside from this monitor is the limited connectivity. It only gives you 2 HDMI ports and a single DisplayPort, not so flexible if you decided to connect your PC with multiple monitors. The VA panel also provides less color accuracy and viewing angles, so if you want to use this monitor for video editing as well, it is better to find another option.
AOC AG274QZM
AOC AG274QZM is one of the best monitors for gaming and content creation. The monitor has 126% sRGB which gives an optimal color accuracy. For gaming, this monitor has 0.5ms response time to reduce motion blur and perfect for FPS games that required fast response time.
Connectivity and the contrast ratio are the issues if you want to have this monitor at home. The black and while are not as deep as other high-end monitors, giving you less quality during dark scenes. With one DisplayPort 1.2 and two HDMI ports, you will still need more connectivity if you want to extend the display with multiple screens.
To show the comparison of the 3 high-end monitors, take a look at the table
| | | |
| --- | --- | --- |
| 1440p 240hz Monitors | Pros | Cons |
| Samsung Odyssey G9 | Ultra-wide curved display, HDR support, Adaptive Sync | Price, Power consumption |
| Samsung G7 | Curved display, Adaptive Sync, Contrast ratio | Connectivity, View angles |
| AOC AG274QZM | Response time, Wide color gamut, Adaptive Sync | Connectivity, Contrast ratio |
How about budget options?
Gigabyte M27Q-X
One of the entry-level and budget-friendly monitors you can't ignore. There are several features that help you to increase the gaming experience. This model is built using an IPS panel with 1440p resolution, meaning the monitor can show the picture with more dense pixels, and this results in better details shown compared to monitors with 1080p or less resolution.
Not only that, it has a 0.3ms response time that will help you to get the image shown as soon as it is processed in the PC. The lower response time also affects to the minimized motion blur which is annoying for some people to see their screen blurry as they play the games. Although it only has a max 170Hz refresh rate, it is more than enough to play any kind of game, either AAA or competitive games such as CS Go, Valorant, etc. However, as the monitor covers only 92% color gamut DCI-P3, it is not entirely suitable for content creators to check the color correction of their video.
ViewSonic XG2530
ViewSonic has been one of the most well-known monitor manufacturers for years. One of their products that has a fantastic refresh rate is this ViewSonic XG2530.
The 240Hz refresh rate from this monitor ensures you experience a flawless and smooth gameplay experience with minimum motion blur, thanks to the 1ms response time. The monitor is also completed with AMD FreeSync technology to reduce the stuttering and screen tearing, perfect for those who have AMD GPU installed in their PC. The downside of this monitor is that it only has 1080p maximum resolution, which is still good for gaming, but you will see less detail in the graphics in the game itself. 
Acer XF250Q
Similar to ViewSonic XG2530 specification-wise, Acer XF250Q also has a 240Hz refresh rate and 1080p resolution which is still very good for daily gaming. What makes this monitor recommended is the connectivity that has many options. Not only HDMI, this monitor also supports DisplayPort cable as well as DVI ports, making things easier if you don't have one of those ports on your PC.
Why should you choose 1440p 240Hz and not the others?
This question comes up a lot of times and there is no right or wrong answer for this, it is really based on your personal preferences. There are monitors with 4K resolution and higher refresh rates, but with all the expensive PC components, it is a wise choice to get the middle one without having to overkill the performance. Moreover, 4K resolution on a smaller monitor does not look so much different than 1440p, so having to spend more money on something you can't really see the difference in is not a wise decision to choose.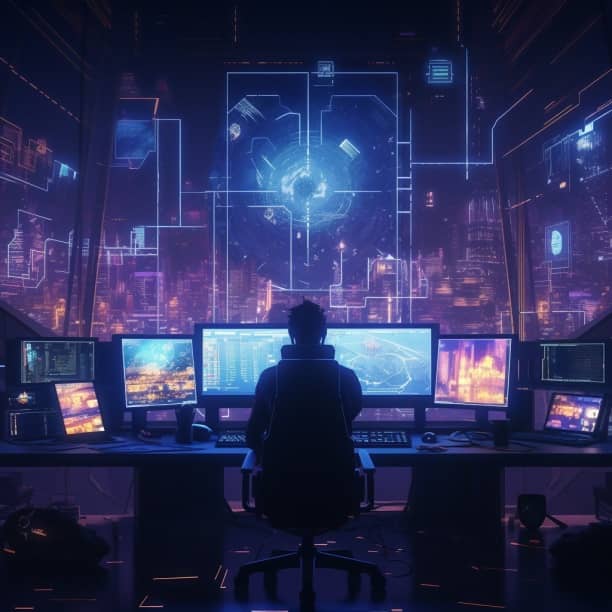 In the end, the monitor with 1440p resolution and 240Hz has the perfect balance in terms of the quality display shown in the monitor and the high refresh rate to help you in competitive gaming. If you have sufficient money, then getting one of the monitors above would be a good choice. Playing games on a balanced monitor in terms of performance will help you enjoy the experience of gaming even more.