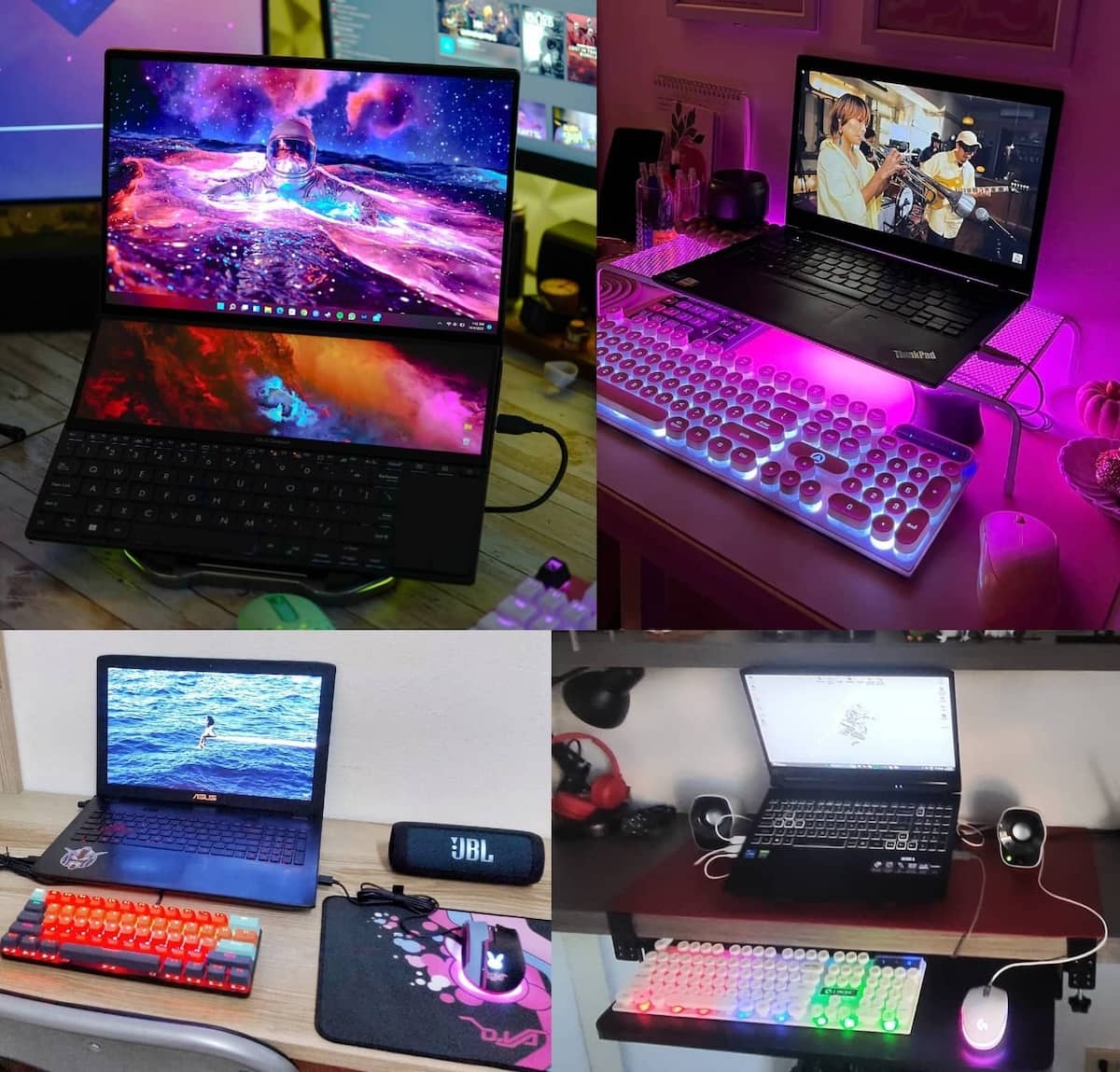 Buying a laptop with a limited budget is a difficult job. In order to make sure that you get the laptop you need, you must be aware of every aspect offered with the device. Getting to know the specific needs from the laptop, whether you are buying it for office work or gaming, will significantly reduce the chance from overspending to get the features you don't really need in the laptop. Particularly for gaming laptops, which require superior components to perform games in smooth framerates, they generally cost more than laptops you use for office work.
What exactly should be your main priorities if you want to buy a gaming laptop for around $800? Knowing the kind of games you want to play is the first thing you should do. You can play hundreds of different games on Windows platform. To run at playable frame rates, each game has their own minimum system requirements. It will be easier for you to choose because it will filter out laptops that don't meet your requirements based on the games you want to play. AAA games typically demand graphics cards with more power than competitive games that you usually see in E-sports competitions. Therefore, it will be easier for you to decide which laptop you need to buy if you look up the minimum requirements from each game.
The GPU is the second factor to consider when selecting a budget gaming laptop. However, you need to set reasonable expectations for the graphics card for this budget. You will not be able to get a laptop with a high-end GPU for the money. The good thing is you can still play most games with various graphical settings even if you are not able to get an impressive graphics card. For those who wish to play a lot of games on their laptop without breaking the bank, this is great news.
If you want to get something at significantly lower cost, now is the ideal moment for that. Laptops are one of the things that will be on sale during big events or the end of year. They may be on sale for as much as 30% to 40% less than what they would normally cost during the normal days. It means that you can buy a laptop with much better specs that fits to your budget. Then, which laptop should you pick based on your budget? Let's find out.
Acer Nitro 5 AN515
Most people who are looking for an affordable and high-quality laptop go for Acer. Acer come with Acer Nitro 5 AN515 for gaming reasons so those who are on a tight budget can feel what it feels like to have a gaming laptop. In terms of specifications, the laptop is installed with AMD Ryzen 5 3550H CPU, which offers a decent performance. Despite being older generation CPU, it is proven to run most applications perfectly well. AMD Radeon RX 560X 4GB GPU that comes with the laptop allows it to run most games at respectable framerates. But, given the low-end specs of the laptop, you should adjust the graphics settings in order to get the best possible framerates for each specific game.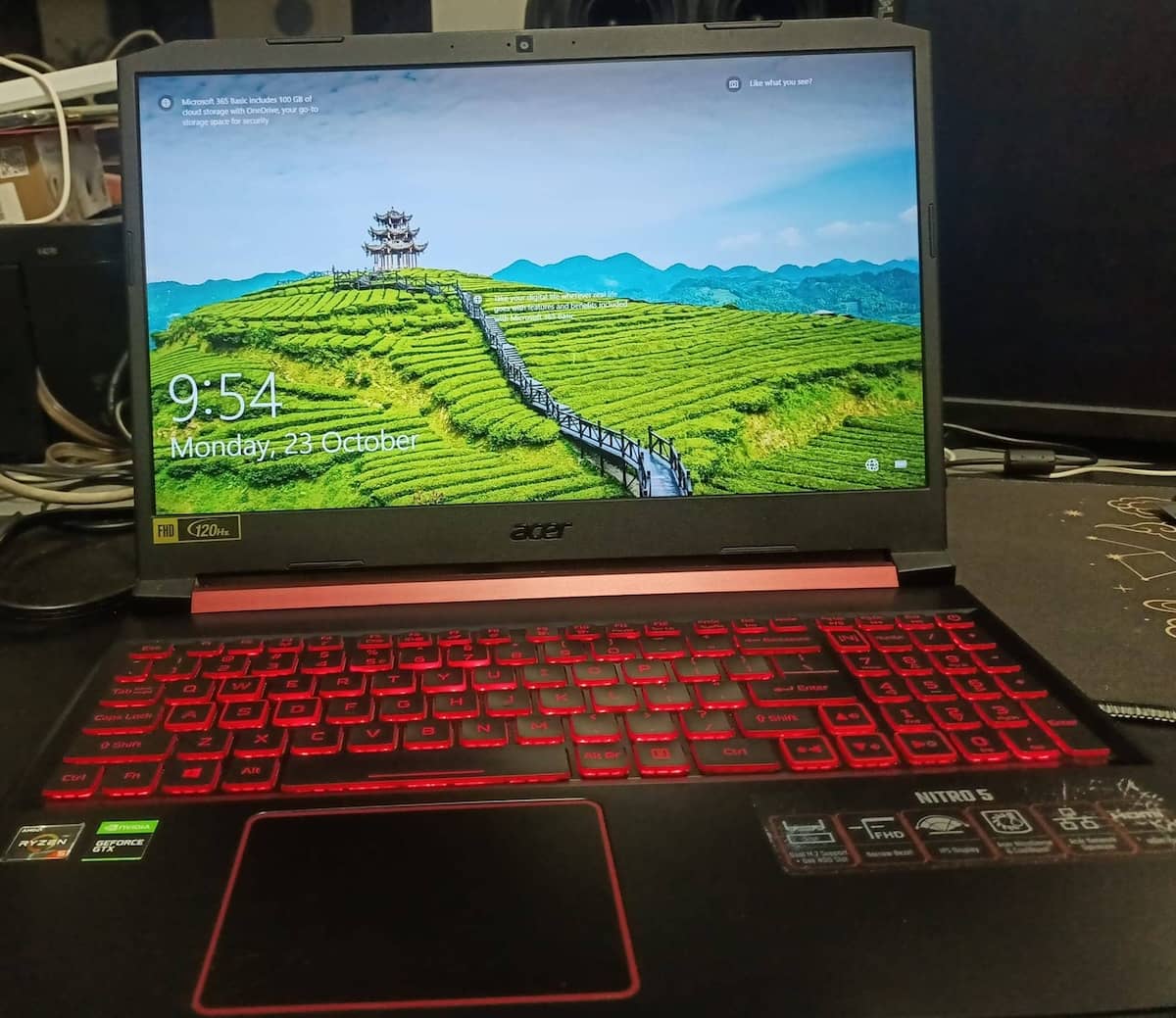 The laptop comes with 8GB DDR4 RAM, however since you can expand up to 32GB in total for both slots, it is recommended to upgrade into dual channel model. You will benefit from boosted performance as well as RAM capacity to get the highest possible framerates by doing this. The RAM type is suitable for a low-cost gaming laptop which is DDR4. The performance provided is still decent for any purpose, and the price is reasonable.
The display with 144Hz is the final thing to consider. It makes sense that a budget laptop would have to sacrifice some parts in order to come get into a lower price. Nevertheless, Acer made the decision to maintain the great display for gaming, providing a 144Hz panel that allows a smoother gaming experience. The 72% NTSC color gamut, which results in less brilliant color, is the problem for editing. Acer Nitro 5 AN515-43 is a fantastic option for those searching for a gaming laptop on a tight price, regardless the downsides you will get.
Full specifications: AMD Ryzen 5 3550H 2GHz, AMD RX 560X 4GB, 8GB DDR4 RAM, FHD 144Hz IPS panel, 1TB HDD
Asus TUF FX505DY
The Asus TUF is another budget laptop that offers excellent gaming performance. In order to maintain the price as cheap as possible, TUF has some cutbacks on the component compared to the ROG variant. AMD Ryzen 5 3550H CPU that comes with the laptop is strong enough to run most programs, including editing programs like Premier Pro and Adobe Photoshop. The laptop has an AMD RX 560X GPU installed. With the same graphics card to the Acer Nitro 5, you can enjoy gaming on it with adjustable graphics settings for each game to get the preferred frame rates.
The good news is that if you want to play competitive games, you can play at the maximum framerates up to 120 frames per second with the 120Hz monitor. If you can get the decent framerates, the game will run smoothly. The color range is not the best though, even with a good refresh rate for gaming. If you want to buy the laptop for editing, the screen quality is poor, with only 45% NTSC.
Asus decision to use HDD than SSD is another downside. The HDD performs less impressive than the slowest SSD, even though it is far less expensive. As the result, your laptop will run much slower than other laptops that have SSD installed. Although they are slower than SSD, the good news is the laptop comes with 1TB capacity, which gives you with plenty of room for installing programs and keeping large data.
Full specifications: AMD Ryzen 5 3550H 2GHz, AMD RX 560X 4GB, 8GB DDR4 RAM, FHD 120Hz IPS panel, 1TB HDD
HP Pavilion Gaming 15
For many years, HP has been a well-known laptop brand. Checking out one of their gaming laptops that are budget friendly is worthwhile. The newest Nvidia GPU model, the RTX Series, is offered at a reasonable price with HP Pavilion Gaming 15 DK2002TX. You will undoubtedly benefit from the combination of the Intel Core i5 11300H and Nvidia RTX 3050 when gaming. For a low-end gaming laptop, the feature of the graphics card for the DLSS feature is a massive benefit since it increases game performance without sacrificing graphical quality.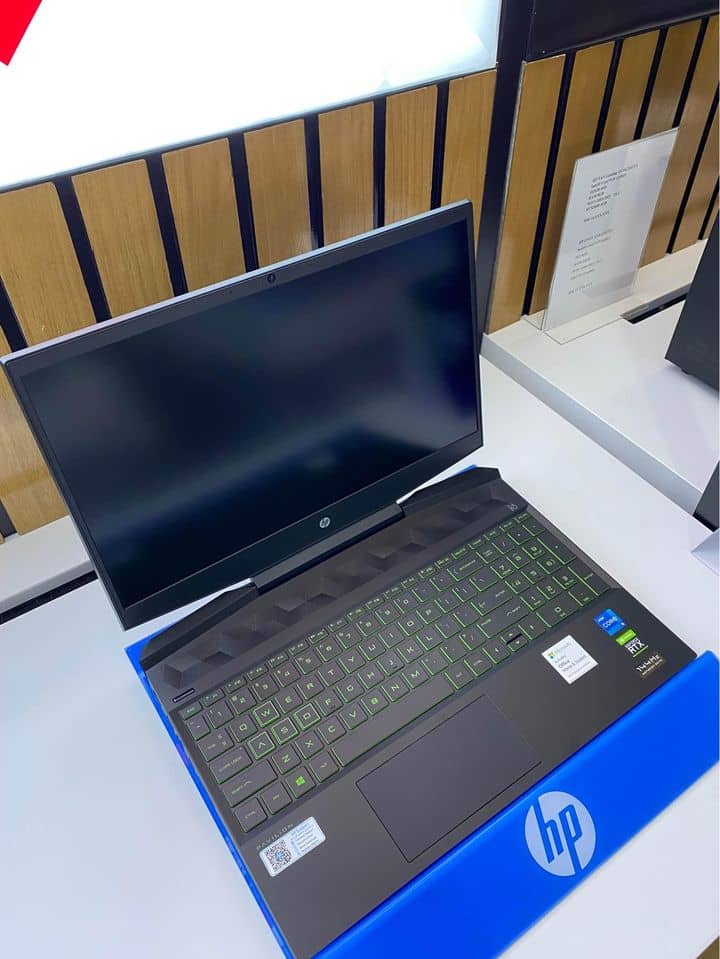 Again, it might be challenging to find a budget laptop with flawless components, particularly the display. The laptop's main problem is with the display. The 45% NTSC color range is far from good for editing purposes, therefore even if 144Hz refresh rates are very helpful for gaming, you will not be able to get the best results while editing photos or videos.
HP Pavilion Gaming 15 DK2002TX offers a superior option for data storage than the other two that were previously mentioned. A single 512GB NVMe M.2 SSD is installed in this laptop. Moreover, it is quicker than HDD and uses less energy, which will generally extend battery life.
Full specifications: Intel Core i5 11300H, Nvidia RTX 3050 4GB, 8GB DDR4 RAM, FHD 144Hz IPS panel, 512 GB NVMe M.2 SSD
Lenovo IdeaPad S340
Though it may not be a real gaming laptop, this one is still worth to put on the list because it can be used for gaming, even if it is just for a small number of games that don't need a powerful GPU. The laptop has an AMD Ryzen 5 3500U CPU installed. Given that the U series shows that the processor uses the extremely low voltage model, this might not be the best option for gaming. While it is beneficial for power saving, it has the opposite effect when gaming. With the Radeon Vega 8 GPU, you will need to reduce the resolution and minimum graphics settings for most games.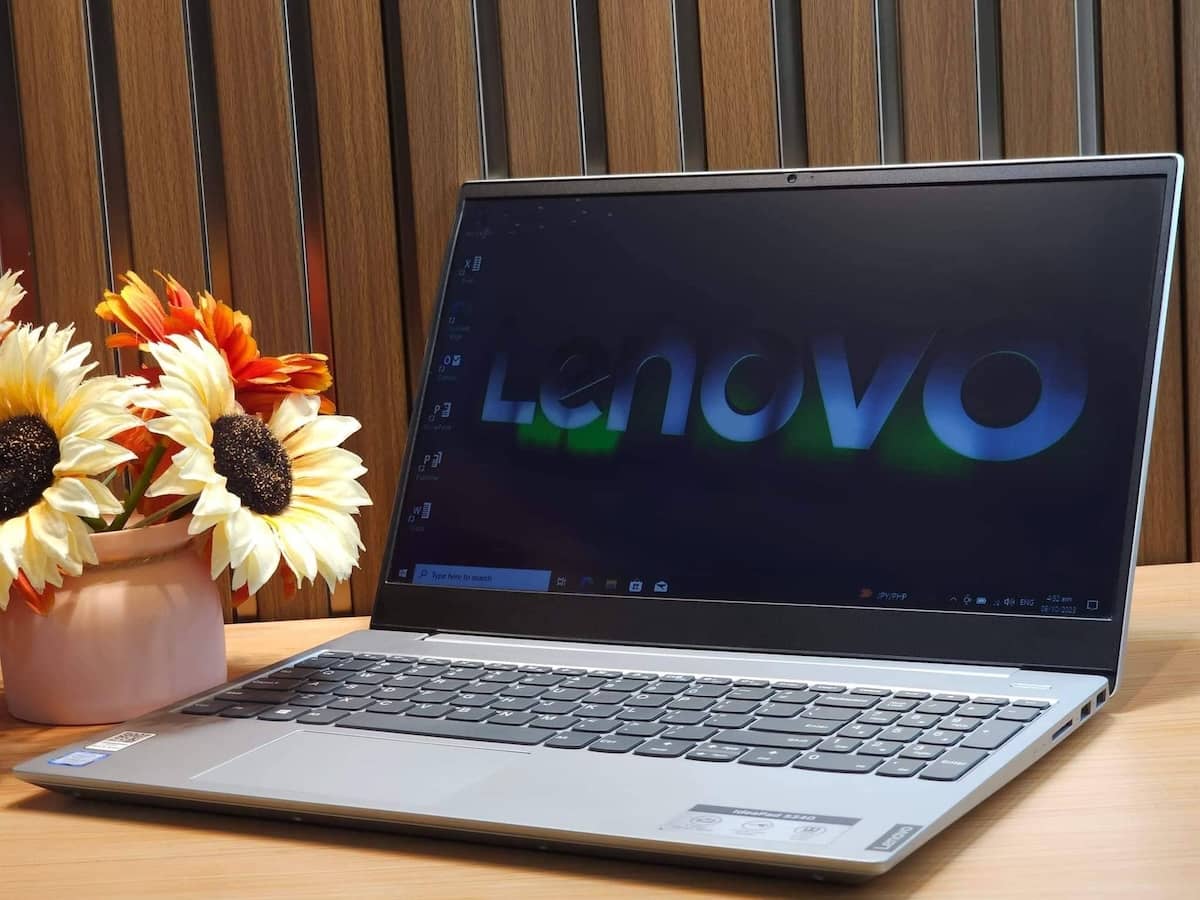 One good reason of this laptop is the availability for dual channel RAM. The default 8GB DDR4 RAM offers decent performance at a lower cost when compared to DDR5 RAM sticks. The thing is, modern software requires more RAM capacity than the default one, therefore upgrading into dual channel is always a strong recommendation.
It should be noted that the games that the laptop can run are not the likes of Red Dead Redemption 2, God of War, or any other names with incredible graphics. Due to Radeon Vega 8 is an integrated GPU, you should still be able to play older games, which typically require less graphics processing power.
Full specifications: AMD Ryzen 5 3500U, AMD Radeon Vega 8, 8GB DDR4 RAM, FHD TN panel, 256GB NVMe M.2 SSD
Those are the suggested gaming laptops within $800-1k that you might be able to get. Given how quickly laptop prices are rising, it is difficult to find a good laptop for that amount of money.
Although they are slightly out of your price range, if you buy it on sale, you will probably receive a decent discount on the laptop, allowing you to get it with less money. In the end, always focus on the specs of the laptop to check if it meets the minimum system requirements for the particular games you like to play, this way you will not spend money for the laptop you don't need.