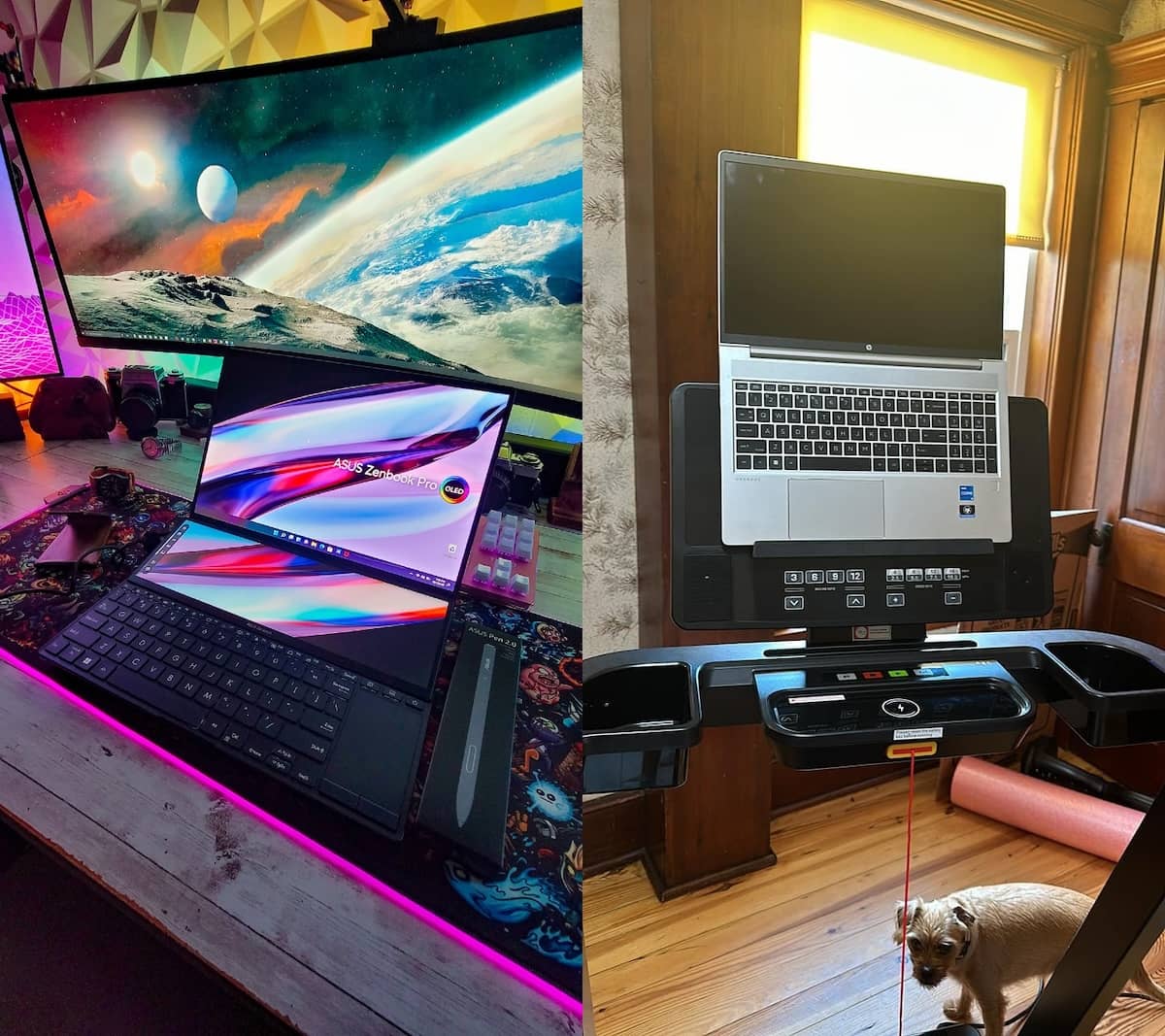 Laptops have a significant number of advantages over PCs, especially for those who are unfamiliar with computer components. The portability of laptops allows you to bring it in any situation and anywhere you are going to, either for international travel or just to work in a café. It also applies to the gaming laptops as they are the same with any other laptop in terms of size. There are lots of options out there, so you might want to find the best for you, starting from the budget-friendly to the high-end laptops. You don't want to take a wrong decision because there are also few aspects that make laptops seem inferior to PC, one of those is the inability to upgrade the main components in any gaming laptop such as CPU, GPU and RAM channel.
CPU plays an important role in gaming. Although the majority of games can be played on low to mid-range CPU, it is still recommended to find the laptop with decent CPU performance. Though GPU-bound games have a larger number in the market, the truth is that low CPU power takes a big part for the game to run less smoothly with lags and stutters during gameplay, which is quite bothering in the eyes.
GPU is another crucial component to consider before buying a gaming laptop. What games you can run and in which resolution it is running the best really depends on the GPU power. If visual appeal of the game is not what you are after, budget gaming laptop can be a great deal for you. However, if you want the best performance with the great details of visual graphics, there are a few options of laptops that are using Nvidia RTX 4090 as the best GPU available. Pricewise, laptops with RTX 4090 cost you significantly more than the budget laptops, so it is wise to consider your budget before looking for the options.
Last but not least is the RAM channel. It has a significant impact on how well the games run. Try to run the same game with the exact RAM capacity, one runs in single channel and the other in dual channel. You will see a noticeable difference on the FPS you get between both models. Therefore, always look for a laptop with extended RAM slot so you can install another RAM stick and run the laptop in dual channel. Good news is most gaming laptops nowadays have another RAM slot, yet it is still advisable to double check from the detail of specifications.
After looking at those crucial components, you might also consider some other parts that could be useful if you need to use the laptop for other specific purposes. Things to consider for example are the number of ports, screen resolution, refresh rate, and color accuracy. Having multiple ports such as USB A, USB C, HDMI, and any other port types is important if you plan to have additional devices connected to the laptop. For gaming, screen resolution and refresh rate also play an important role in running games smoothly. Last thing to consider is color accuracy of the screen as essential for those who are using the laptop for content creation.
In the end, new models of gaming laptop are coming every year, so in this article you will find the best options of gaming laptops that are still recommended to be used in 2023 and the reasons why you should consider them.
The "best" in the title is recommended by our experts. It may change in the future as other models come to life
Lenovo Legion 9i (Best Premium)
This is the Lenovo latest and the most powerful laptop the manufacturer ever produced. Starting from the performance, the laptop is installed with the most advanced CPU, Intel Core i9 13980HX with 24 cores and 32 threads, maximum clock speed of 5.6GHz and 36MB cache. Technically speaking, it is one of the most powerful processors available now, offering you maximum performance for gaming and many other purposes.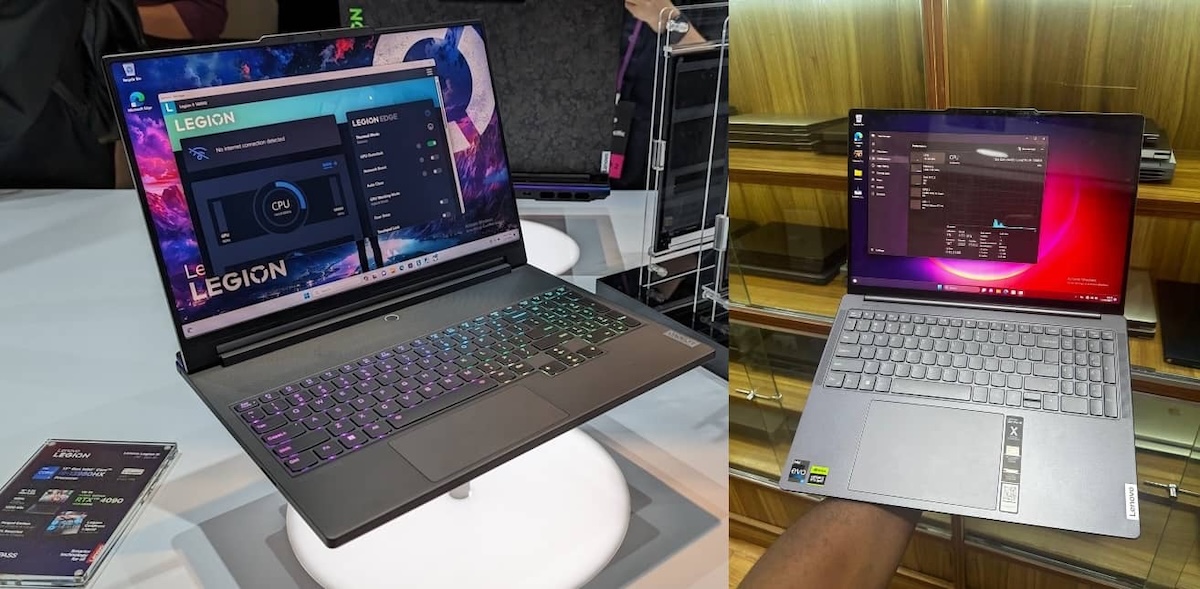 Coming with Nvidia GeForce RTX 4090 with maximum TDP of 175W, practically this GPU can run almost all games in ultra graphic settings and 4K resolution. To support the power of the GPU, a 3.2K mini LED display with 165Hz refresh rate is planted, offering you a super detail graphic output. The laptop, which has 32GB RAM with upgradable option up to 64GB RAM, is an absolute beast.
Typically people don't expect decent audio from gaming laptops, but this one has both good and loud sound. It definitely has a quality speaker and comfortable to use either for gaming or just for every day usage. The connectivity options help you to connect more devices and offer better portability.
Overall, this premium laptop is insanely powerful for all purposes, giving you flexibility to use for any circumstances. However, the price is the downside, so if you want to have this beast, you need to reach deep into your pocket.
Acer Nitro 5 AN515-58 (Best Budget)
Our experts agree that at the moment Acer with their Acer Nitro 5 is one of the best budget gaming laptops available. This laptop comes with 12th Gen Intel processors with RTX 30-Series GPU, enabling you to run most modern games comfortably. Good news from this laptop is the triple slot storage that offers you flexibility to expand more storage with 2 slots of PCIe 4.0 and a single slot for SATA.

With the performance of Intel i5 12500H and RTX 3050, the tested games run in decent FPS such as God of War running in 1080p high graphic settings with DLSS quality, you can get average fps between 50-60fps. Other games that were tested are Shadow of the Tomb Raider (1080p, high graphic settings with DLSS quality and medium Ray Tracing, running on average 84-100fps) and Assassin's Creed Valhalla (1080p, medium graphic settings, running on average 55-70fps).
Connectivity is not a problem for Acer Nitro 5 AN515-58, it is equipped with a USB 3.1 port and 2 USB 3.2 ports for higher transfer speed. Thunderbolt 4 is also one of the features so you can connect your laptop to a high-resolution display. With a fair price and decent performance in majority of modern games, this laptop offers a great deal for those who are looking for budget gaming laptops.
Asus ROG Zephyrus G14 (Best Value)
The 4th generation of Asus ROG Zephyrus G14 comes with AMD Ryzen 7940HS processor with 8 cores and 16 threads, that offers a high performance together with Nvidia RTX 4060 8GB for the graphics support. Additionally, the laptop has 16GB DDR5 RAM with dual channel option, providing a much better gaming performance. With all those specifications, most modern games run smoothly in 1080p and high graphic settings, of course with the support of DLSS technology.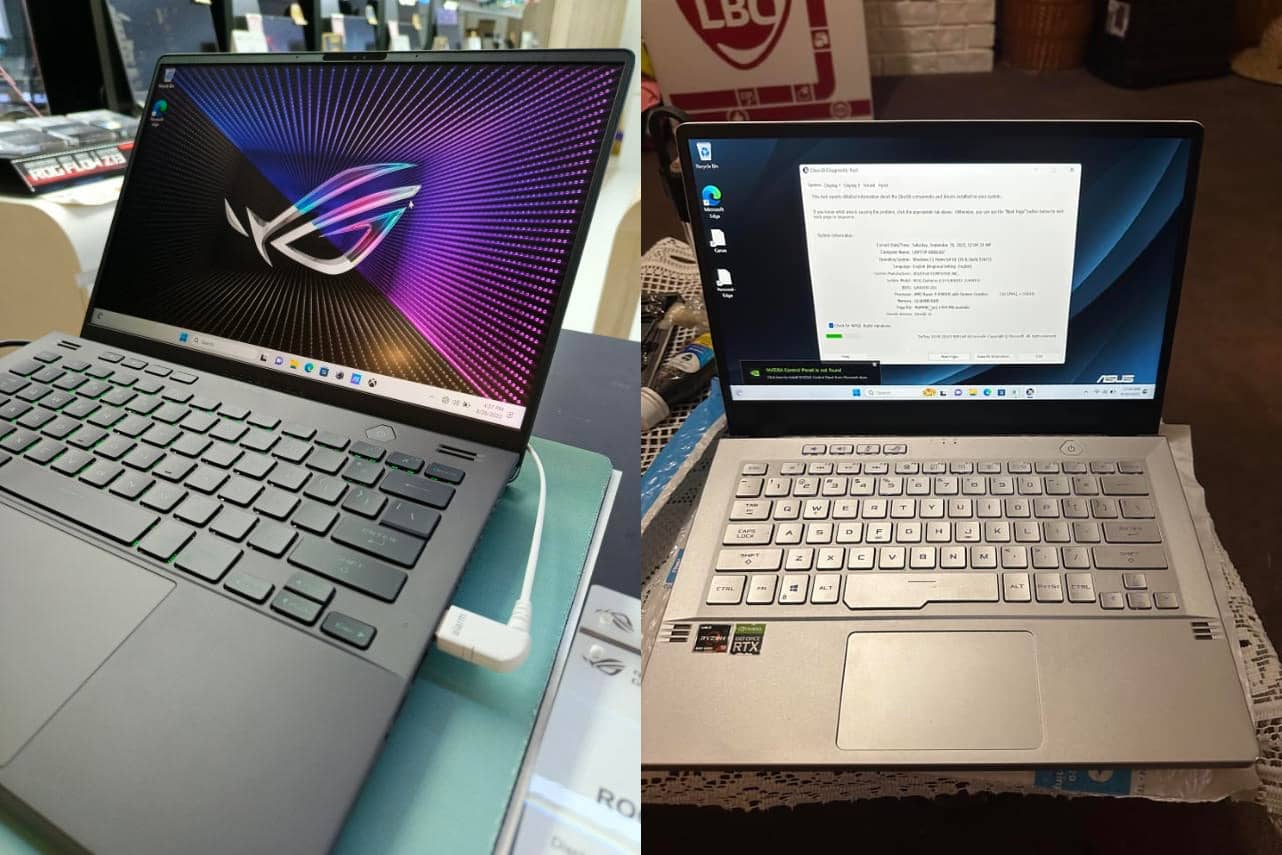 For display department, QHD resolution with 165Hz refresh rate monitor is more than capable to produce better detail of the image. For content creators, this laptop is also a good choice as it has 100% color gamut DCI-P3, producing a good range of spectrum for better color accuracy. Games tested in this laptop are CS:GO (1440p resolution with highest settings, running on average 198fps), Jedi: Fallen Order (1440p resolution with epic preset, running on average 43fps), and Red Dead Redemption 2 (1440p resolution with ultra details, running on average 42 fps).
If you are interested to bring this gaming rig with you, check:https://www.amazon.com/ASUS-Zephyrus-Display-Single-Zone-Keyboard/dp/B0CH42M2QV/
Alienware M18 (Best Large Laptop)
Alienware has been one of the most well-known manufacturers in the gaming industry for years. One of their best products is Alienware M18 with its signature of the larger size compared with ordinary gaming laptops.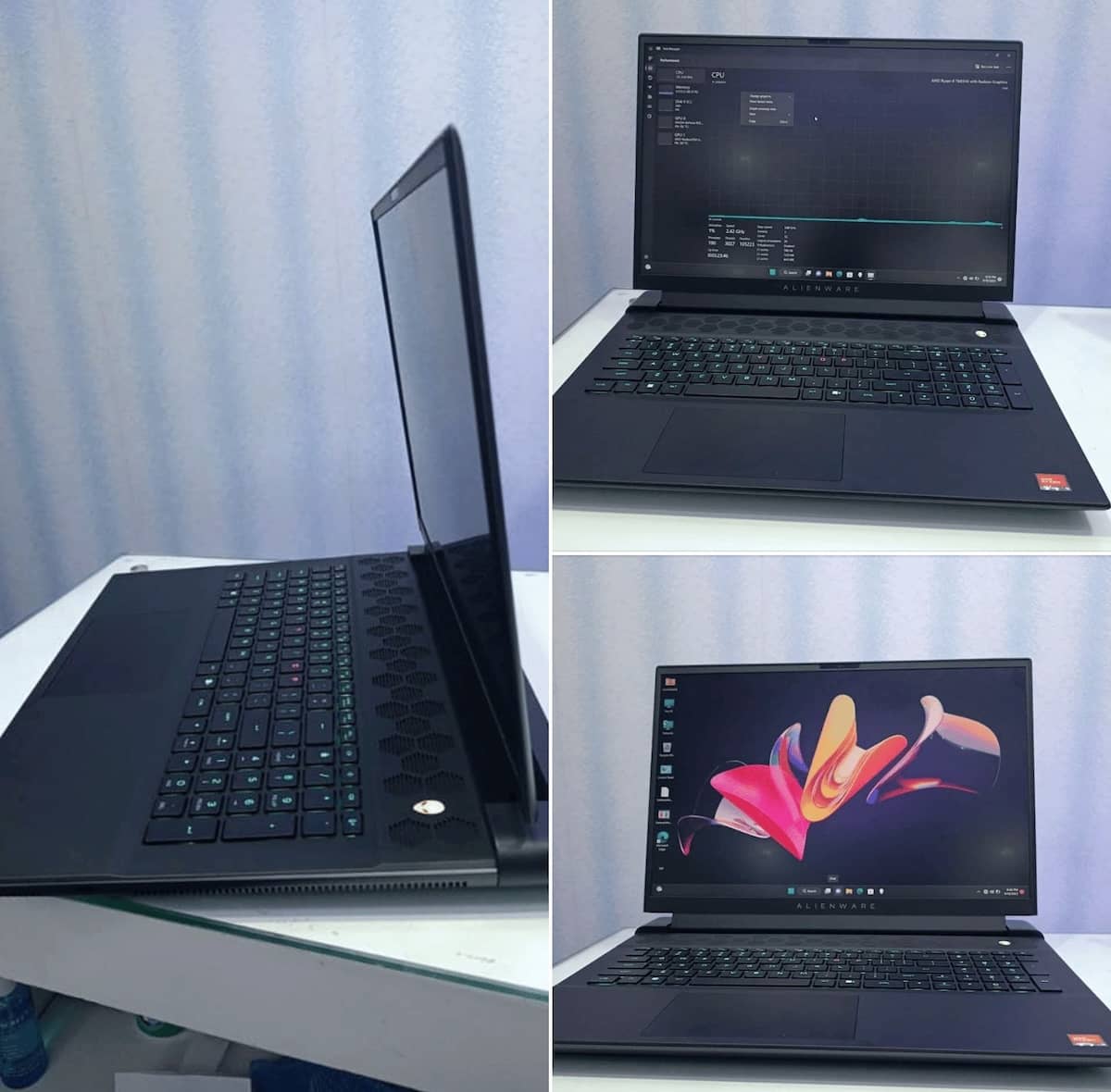 Talking about the specs, Alienware M18 has insane performance with Intel i9-13900HX and Nvidia RTX 4090. This means it runs all games with the maximum graphic settings flawlessly. With 18-inch QHD screen, it is interesting to get a large screen with excellent clarity of the image. This laptop is a great replacement for those who want to move on from PC gaming, but still expect the bulky size. If you check the price of Alienware M18, you'll see it is quite expensive for a laptop, but the performance it offers is top tier.
Check 18″ version with Ryzen 9-7845HX: https://www.amazon.com/Alienware-m18-AMD-Gaming-Laptop/dp/B0CDCJRB35/
Asus ROG Zephyrus Duo 16 (Best Dual Screen)
The last recommendation for gaming laptop is Asus ROG Zephyrus Duo 16. This laptop has a dual screen to help you improve your productivity and accessibility. Starting from the main selling point, the screens, the main display has a FHD+ panel with refresh rate 165Hz. Not the best, but with the 16-inch size, the image is still excellent for gaming and daily uses. The additional screen is located on top of the keyboard, making you able to do multitask without bothering the main screen.
Performance-wise, powered by AMD Ryzen 7-6800H and Nvidia RTX 3060, you can play all modern games in 1080p resolution with medium to maximum graphic settings, depending on the games and FPS you are after. The price tag of this laptop is average and rather expensive than any other laptop that has RTX 3060, but the dual-screen model is a big flex in terms of design.
Read more