Our experts recommend the 5 best budget gaming chairs in UK that has decent back support
If you have a budget below 300 dollars, you might find it challenging to look for a decent gaming chair that will not break your back. Given the price point, it can be made with cheaper materials. These chairs can be quite rocky and flimsy.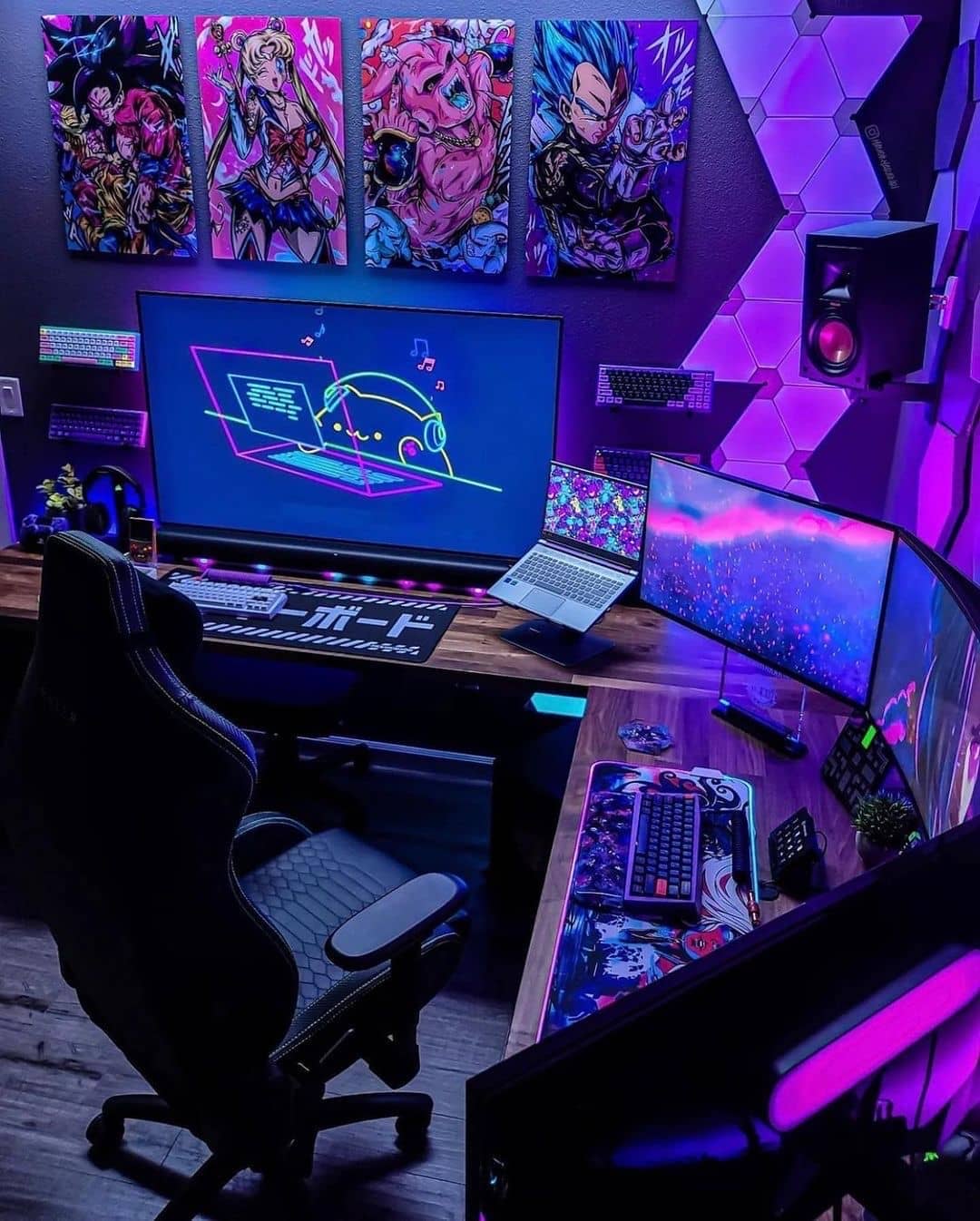 You're in for a treat! We have chosen the best budget gaming chairs that offer decent comfort and support. 
Here's a quick comparison table.
| | | | | | | |
| --- | --- | --- | --- | --- | --- | --- |
| Gaming Chairs | Seat height range | Backrest tilt | Arms | Seat width | Footrest | Weight capacity |
| GT PLAYER footrest series | 18.9"-22.83" | 90-135 degrees | fixed | 14.57" | yes | 300 lbs |
| Play Haha | 18"-22" | 90-120 degrees | fixed | 19.6" | no | 330 lbs |
| ADX Race 19 | NA | NA | 2 way | NA | no | 286 lbs |
| GT FORCE PRO | 19"- 21.6" | Upn to 170 degrees | 4 way | 17" | yes | 250lbs |
| Respawn 110 | 18.5 – 22.4″ | Up to 135 degrees | fixed | 21.5" | no | 275lbs |
GT PLAYER footrest series
If you're digging the looks of an old-fashioned bucket-style seat gaming chair, you've landed on the right spot. The GT Player chair presents a very straightforward gamey design. You have that cushioned seat and backrest with a removable lumbar pillow and the bucket-style seat that mimics a racing car. 
It looks like a standard gaming chair. But what makes it stand out is that it feels relatively sturdy and steady for its price range. You can also feel the stable metal base. It holds up pretty well and doesn't feel flimsy. 
The backrest has a sloped arched design that mimics the shape of the spine. Though it's not sublime comfort, it can suffice if you just need basic support for your back. The lumbar pillow amps up the comfort level, it feels just right, and it's not too firm nor too soft. And oh it has a relaxing massage function. This can relieve tired and sore back.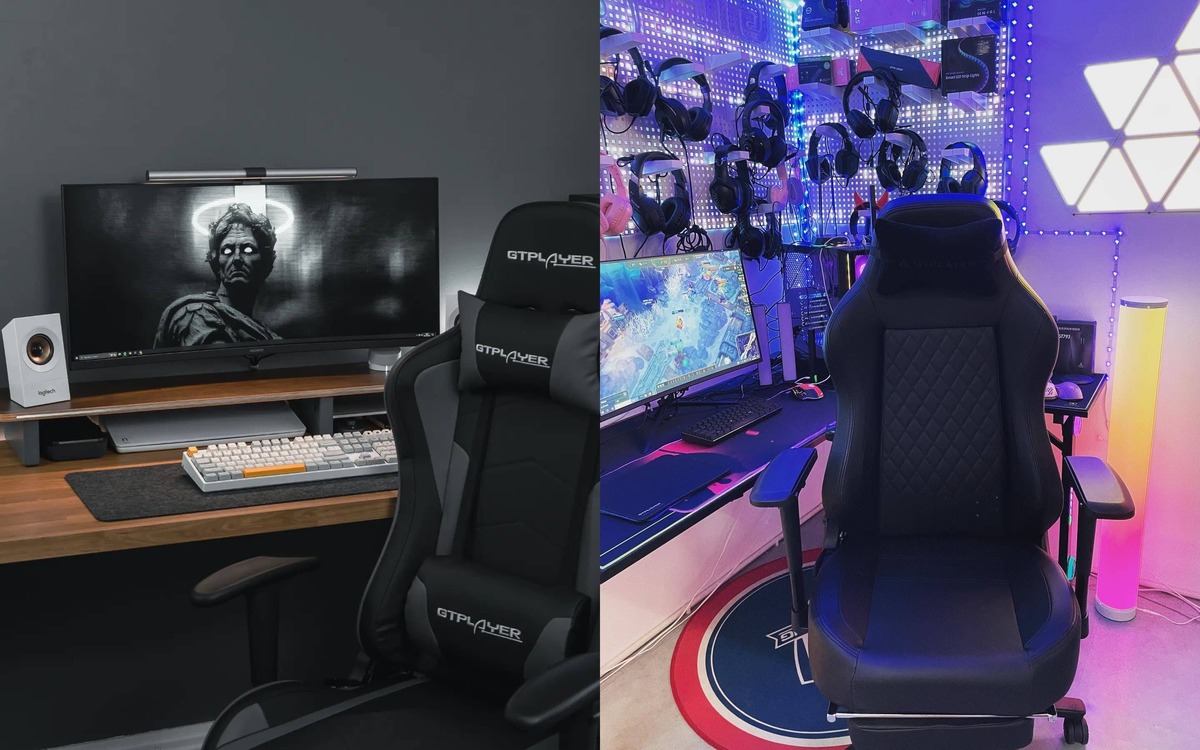 It also has a neck pillow, but we didn't find much comfort from it.
Overall, this has a basic design that is amenable to micro-movements. it also has a built-in footrest so you would be able to stretch out your legs should you wish. And the lumbar pillow with a massage function is a very delightful addition. 
Respawn 110
This is a comfy gaming chair that has an infinite angle lock and, the ability to tilt and recline. You can also set the backrest a bit upright if you want to be closer to the desk. So it can make you more productive with the upright backrest and still have options for indulging into a recline.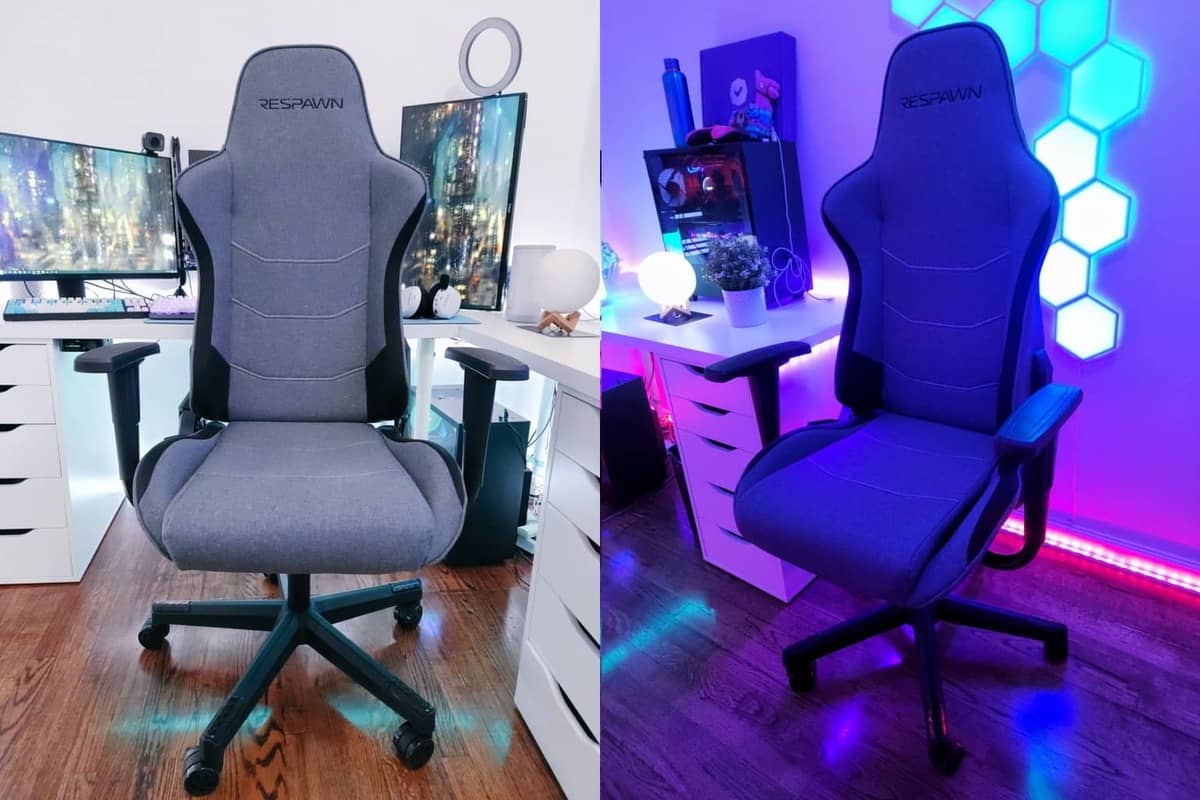 It's a relatively generous gaming chair. The wide seat offers plenty of space where you can relax your legs. The cushion comfort is just right, it's not too firm nor too cushy.
But what will give it away is the build. This is a light-duty gaming chair and is best used by skinny users or those with average weight. Even if the chair is said to have a weight capacity of 275 lbs, it will feel decently stable if it will be used by someone who is max 160-170 lbs. 
But if it's the comfort you're looking for, you'll be surprised that a gaming chair with less adjustability can offer you this level of comfort.
Play Haha
Bucket-style gaming chairs can look monotonous. So If you feel too tired with these racy type chairs, then this is going to be a breath of fresh air. The first thing you will notice with the Play Haha chair is the very generous wide seat. It is rather flat and can be wide enough to even place your legs on top. 
It is comfortable and it's not too firm. The material the brand used for the seat is not too sticky and feels better than what it is priced for. We can see using this for longer hours and still feel comfortable. It's not sublime, but decent enough to last for a few more hours in front of the computer,
The arms are also very nice and thickly padded. Even if you have chubbier arms, you will feel supported. It's quite generous in size. 
The brand also has this chair in a longer seat, so taller folks will also be able to find comfort in the Play haha gaming chair. 
It also feels very sturdy though we find the recline function a bit limiting.   We wished we could be able to lean back a bit more.
ADX Race 19
This gaming chair has a snazzier and more polished look. It has a bucket-style seat but it is pretty wide, so you will not feel restricted even if it has flaps on the side.  Compared to a standard bucket-style seat, this is a welcoming option for those who have bigger thighs and hips. Those who are fidgety with their legs will find this a comfortable chair. 
The backstreet has a curved shape, so it can support your spine, the backrest is quite high and broad too. But despite having a higher backrest it may not be strong enough for taller and larger users since it has a lower weight capacity.
You will not feel the edge of the chair digging into your shoulders. Skinny folks might find themselves having too much room though, 
It also feels stable and sturdy but this chair is quite hefty. 
The chair has faux leather upholstery that makes it water-resistant. This makes clean up easier and this also helps you keep the integrity of the chair longer.
However, the downside is the arms are fixed. So there's no way for you to change the angle or height,  so you have to live with it. 
GT FORCE PRO
Gaming chairs are known for their limited ergonomics, especially if you're on a tight budget. That's why we are so thrilled to come across the GT Force PRO. It has more ergonomic features than what you can see in most budget gaming chairs. 
You will be able to push the backrest up to 170 degrees, that's almost a full recline. And at this angle, it still feels decently stable and strong. Nothing feels flimsy on this chair. It feels quite robust and is on the heftier side.  
Let's talk about the backrest. The curve feels nice and has more arch on the lower back part. That feels quite nice on the lumbar. You also have a removable neck and lumbar pillow that can amp up the comfort level. 
And let's move to arms. It has 4-way arms that are similar to what you can see in ergonomic office chairs. So you have a lot of adjustable features so you can add micro-movements while seated. You will also be able to tilt and rock the chair, so it is a very indulging one. 
As for the downsized, setting this chair up is a breeze. The instructions were not that clear. And since the unit is heavy, you might need help in setting this up. The cushion also lacks plushness and can be a bit thin. So this is best for skinny users or those of average weight.
When is a budget chair a good value?
When you say budget, there are bound to be a couple of trade-offs. These chairs are not made from premium materials. These brands use cheaper materials to keep the price range low. But there are certain things you have to consider, not just the cheap price of the chair.
Despite the lower quality materials, these chairs can still be useful to the right set of people. Remember, these aren't heavy-duty chairs, so even with the marketed weight capacity, it's best to use these gaming chairs below the weight limit. Then, they'd still feel stable and steady.  
Also, we have chosen the best budget chairs that offer relatively decent comfort. It might not be sublime, but you'll be able to play for a few more hours without hurting your back.