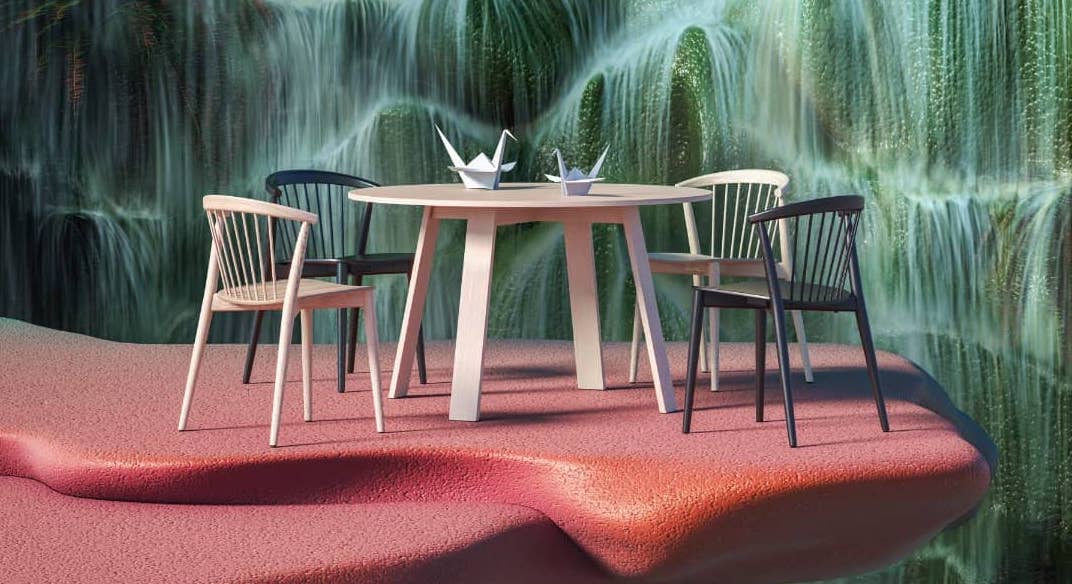 Buying second-hand furniture may not seem like the most glorious thing. Buying and using hand-me-downs, whether it's for the office or home, may sound pitiful to some. But did you know that it's wiser to buy second-hand office tables than new ones?
Whether you're renovating your home office or you're starting from scratch, buying used office furniture tables may have more benefits than you'd think. 
So here are reasons why you should consider preloved office desks. You might be surprised that it's more than just the cost.
It can help lessen your carbon footprint
Did you know that a lot of rich people throw away used furniture, desks, chairs, etc even if it only has minimal wear and tears? 
You'd also be surprised that there is a lot of used furniture that is in decent condition. But the previous owner just had to throw it away to make space for a new model, an upgrade.
So once a new model or new design comes out, the old desk, though still good and damage-free, goes to the bin. Though selling these is a more viable option, most just don't have the time to do so. So most are being thrown away.
And unwanted used furniture goes to the landfill. It takes up space on the earth and increases pollution by threefolds. 
By buying unwanted preloved office desks, you are preventing them from ending up in landfills. Thus, you're helping lessen the carbon footprint. 
And a lot of used office desks have very minimal damage. It can even look all brand new when refurbished.
It is a more sustainable option
Desks and furniture came from trees. 
And to manufacture office desks from raw wood, fossil fuels are used. There also might be a need to harvest additional materials aside from the wood. Some desks may need plastic, metal, etc. 
So if you buy preloved office desks, there will be less need to harvest new materials. If a chunk of the population would just buy used furniture, the rate of deforestation and burning of fossil fuels can dramatically decrease. So we can be breathing fresh air again.
You have more options
One of the reasons why you are keen on buying a desk with a laminate top instead of that lovely oakwood desk is because of the price.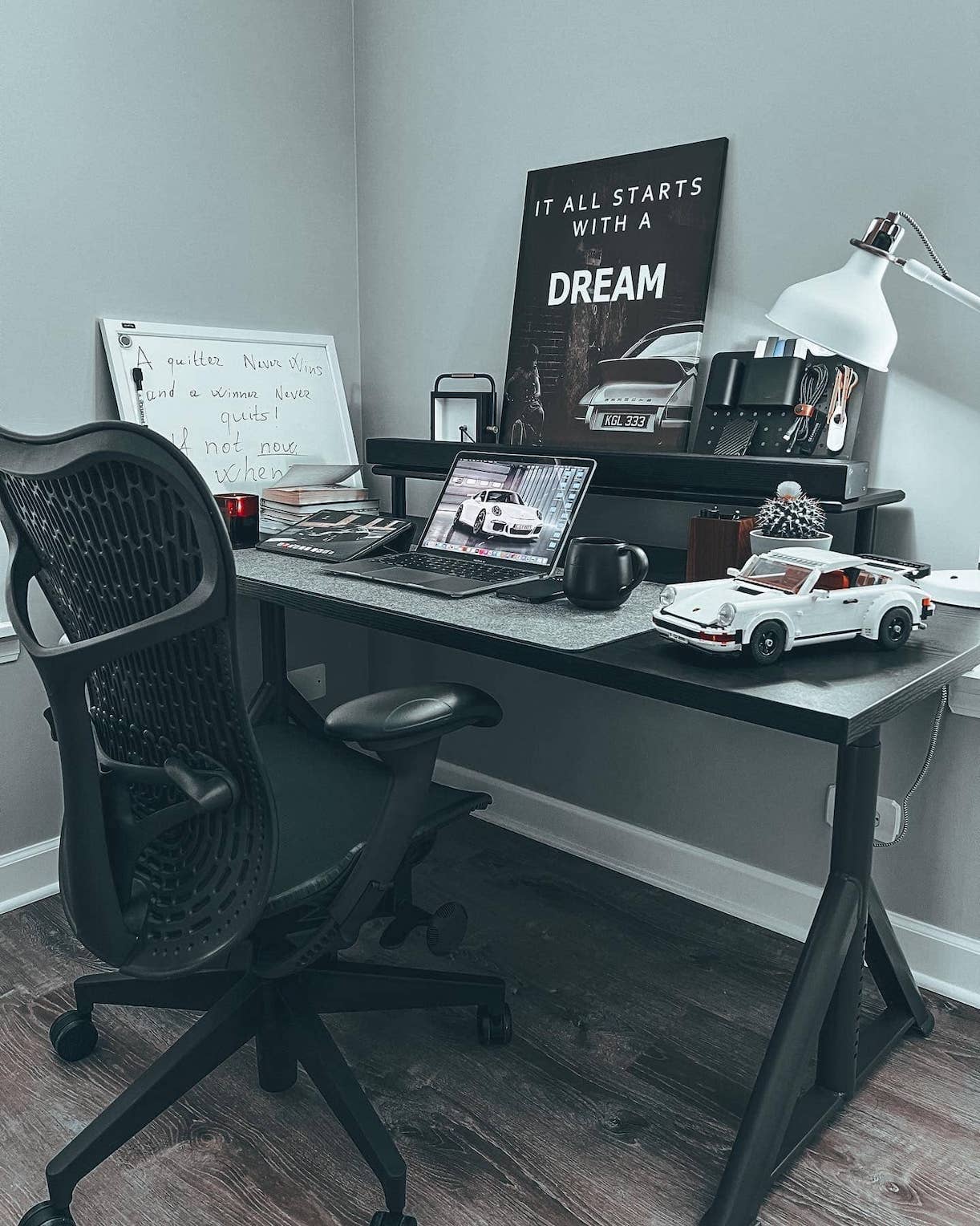 Or maybe instead of a desk with multiple drawers, you'll settle with a desk with only a single drawer. 
And this is not because you just love the style. It's more because it costs less. So your options are pretty much limited. 
No matter how badly you want that nice desk with a butcher wood top, you can't stretch your budget enough.
You'll be surprised that there is a smorgasbord of options on second-hand office desks. If you just open your mind and your heart. You can find the specific style that you're dreaming of. 
So you can get the desk of your dreams without worrying too much about the cost. You'll finally be able to afford that expensive-looking desk with real wood.
More chances of getting a reliable product
When people buy office furniture, they often look for brands and models that can survive more wear and tear. It's not like buying a sofa or a lounge seat. 
More often nowadays, people invest more in office furniture rather than home furniture. So you're sure that you're looking at a more reliable desk that can last for years than that brand new quirky IKEA laminate desk. 
Also, you only need to scour the net for review to see what affordable office desk brand will last longer. You have a palette of options waiting for you at the thrift shop.  
Gives you more options for customization
Whether you're looking for a rustic desk or something with a vintage flair, it's easier to achieve it with second-hand furniture. Of course, you can also opt to personalize or embellish a brand new desk, but it isn't that easy. Because it's new, you would want to leave it alone first.
Used furniture, on the other hand, offers a multitude of opportunities for personalization. It will be simpler and easier to customize than brand new ones. 
It is more cost-effective
This is the most obvious benefit, you're going to make your pocket very happy and full.
Used office furniture is cheaper, it may even cost a fourth of the original tag of the brand new desk. Look at how much savings you can make. And you can use this extra money to buy other things that you need for your office or make your savings full.
You're supporting the local economy
Buying used furniture from the thrift store across the street can go a long way. You're supporting the local merchants so you're helping boost your community's income. And 
So it's also a way of giving back to your community
You're discouraging unfair labor
There are also an array of cheap brand new furniture options, a lot. They can be decent But what makes the price low is that the labor is ridiculously low. 
Think of slave labor, or something close to that. Think of laborers working overtime but not getting paid. Or a lot even have to wait for weeks to get paid a small sum.
So even if your budget can afford this cheap desk furniture, doing so indirectly means that you're supporting this unfair labor.  
But buying used furniture, on the other hand, will help you avoid fraternizing and supporting these unfair brands and manufacturers. Even if you're against unfair labor, if you're still buying their products, you're still supporting this unfair act
The delivery is faster
Brand new desks often take a while to arrive especially if you buy from big manufacturers and retailers, it can take several weeks to months. And if you are unlucky it might even be out of stock. 
And you will not be able to do anything to speed it up. So if you need a desk right away, one of the best options is to buy a second-hand desk. It can be delivered the next day, depending on where you're going to buy it from. 
And if you opt to buy from the local thrift store in your neighborhood, you'll be able to take it with you right there and then.
Bartering is allowed
Bartering is always welcome in thrift shops. While it's not a 100 percent possibility, there's a big chance you'll be able to lower the price further.
And if you have excellent bartering skills, you might even get them at a minimum price. This Is not a possibility, not even a remote one when you're buying a desk from Costco or IKEA. 
It has a unique look and charm 
Most of these old pieces of furniture have stopped production. So a few people will one these pieces. Thus, buying a second-hand office desk also means that you have a very unique piece that only a few people now own.
And used furniture also has a certain charisma and appeal. And preloved furniture does have its own stories, that's why second-hand items are also called preloved. 
And this gives them a different kind of appeal and charisma. And even if you don't know the story behind that oak desk that you just got for your home office, it can't help but reveal itself to you, but in a good way. 
It'll be easier to part with them should you need to move
Parting with used furniture will be easier than with brand new ones. So should the need to move or change location arises, you will have fewer attachment issues. So it will be easier to sell them or give them away.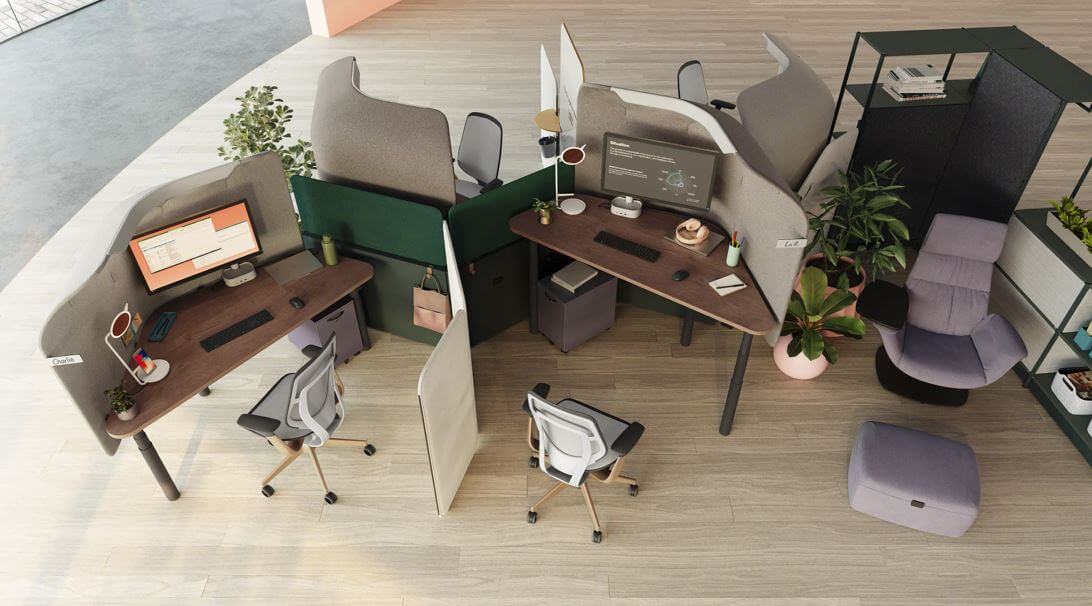 Buying preloved office furniture may become a trend 
And things are changing. 
Apart from everyone waiting for the economy to be the way it used to be, everyone has a different perception of buying second-hand furniture.
People are becoming more pragmatic nowadays. Vintage and rustic are also becoming a staying trend in office furniture. What better way to achieve them than by buying preloved office desks?
And office desks and furniture are among the safest second-hand items that you can buy. We can't say the same with a couch or a mattress!