Why use a boucle chair for your home office? Because these are just too darn pretty! Not to mention they are super soft and comfy.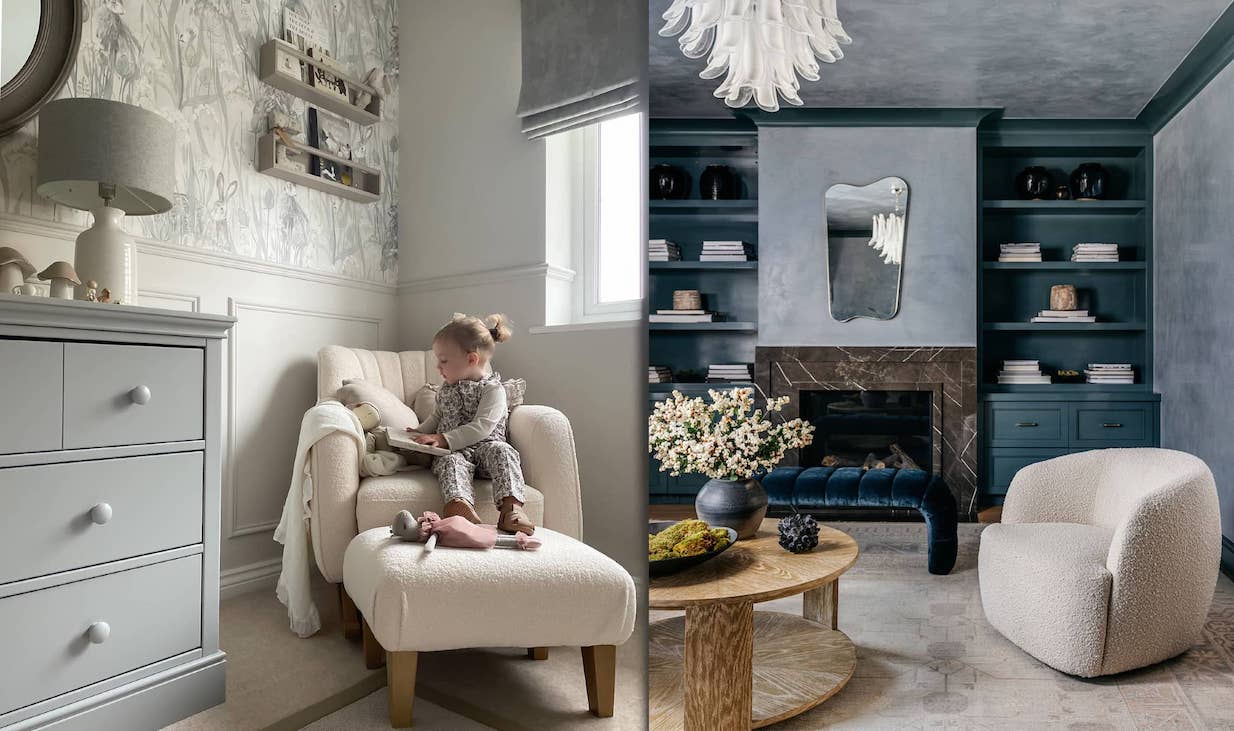 Boucle desk chairs are the perfect way to add a touch of style to your home office or workspace. These chairs are available in a variety of colors and designs, so you can find the perfect match for your décor. Perhaps best of all, Boucle chairs are very comfortable, thanks to their ergonomic design. The seat is contoured to provide support for your back, and the armrests are adjustable to ensure that you can find the perfect position. With a Boucle chair, you can work in comfort for hours on end.
A fixed chair can be limiting. But if you fit in a  boucle chair, it can make your home office look and feel more dreamy and sublime. You won't be disappointed.
Great Boucle desk chairs for your home office
Esters wood armchair in cream 
The combination of the wooden frame and padded seat covered in boucle fabric makes this a dreamy desk chair very 21st century. The seat is extra wide and deep, making it an aesthetic and comfortable option for those who have a few more inches up their sleeves. If you have long legs, you can find this chair extra comfy. 
Azalea boucle armchair
The extra round and soft backrest can provide a comfortable retreat from working every once in a while. The frame is made from black coated iron and it serves as a nice contrast to the soft and plush boucle fabric. The frame also renders the chair more office worthy. Though keep in mind that compared to other boucle chairs on our list, this would have more of a firmer seat. So this can be your chair if you do not like something that's too soft and plush.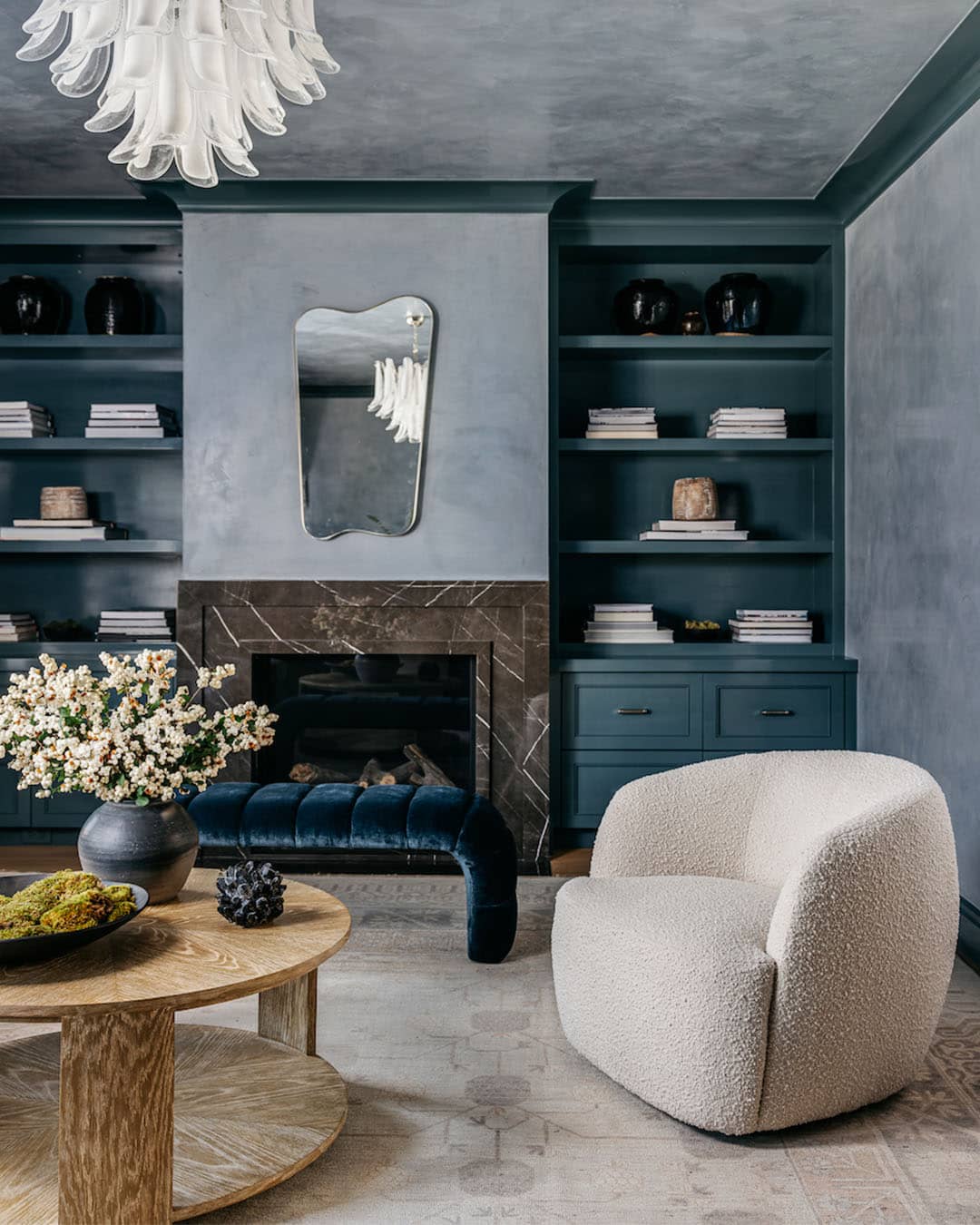 Mazz boucle dining chair
Yes, this is designed to complement your dining table,  but it can also be a quirky alternative for your too-firm office chair. It has a rather airy design so it is great for those who sweat a lot but do not want a mesh office chair. The padded tubular backrest flows seamlessly from the arms to the back, offering an open space to keep your back cool.
The legs are made from hardwood and soft pine, giving it that cozy rustic vibe,  
Harlee armchair in buttercream boucle
This can be used both in your home office and dining room.  It has a smaller dimension though,  so it's recommended for those who are petite, skinny up to those of average weight and height.  
This boucle chair has an unobtrusive design that can be a great fit for those who are just looking for something softer but not too fancy looking. You know how fancy most boucle chairs can get!  So this one is more subtly designed for those who are into minimalism.  But make no mistake, the seat is still the same plush and soft boucle.  This is also great for small spaces. 
Segur black boucle armchair
If you fancy a black desk chair this regal boucle chair is what you need.  The depth of the seat is 18" and the width is 21", so we are seeing this is perfect for those who are of average dimensions or a bit chunkier. 
The frame and legs are made from ebony ash wood, though you may also opt for a  lighter natural or tone color.
The silhouette is very clean, sleek, and classic.
Kaloni Boucle
Dainty and petite, this is a boucle chair for the petite and skinny. The seat width is 17" so it's not a comfortable option for orthos who are bigger and have wider hips and butt. The subtly curved back can give you added support and can keep you from sliding off the chair.  
It's armless, so this is also another thing to consider apart from the narrower seat. It's a space saver so you can easily squeeze this into a cramped home office. It can also be a dainty chair in a reception area where your guests and clients can wait.
Tori black tube chair
This versatile boucle chair comes in black or white. You can practically use this in any room in your house. It is a softer and more posh desk chair option. This will also look lovely in that empty nook in your room.  You can transform it into a cozy reading nook by adding a bookshelf and a small side table. Or maybe pair it with an heirloom coffee table where you can entertain guests and clients in a more informal setting. 
Sena boucle occasional chair
This boucle chair may not be the coziest compared to the other chairs on this list, but it is still uber-soft and comfortable. And its less furry appearance makes it easier to squeeze into any interior.  It also has a smaller shape and size that can be a great seating option in your entrance way where your guests can sit as they tie their shoes.  
Avalon boucle counter stool
This can be a great alternative to task chairs or drafting stools. It's also rather versatile  When you want more than just a stool for your kitchen encounter, this is it! It has a stylish yet very straightforward design. 
The grey boucle upholstery paired with a black matte iron frame will fit in a modern minimalist home office. Line up several Avalon stools on your kitchen island to entertain guests for breakfast. 
It looks delicate, yes, but the iron steel legs render it quite sturdy.  
Habitat copper charcoal boucle armchair
With its very deep seat, this is a great seating option for those who are on the heavy side. If you have long legs, you will find this boucle chair very accommodating. The darker exterior makes it look more professional, it even has a corporate vibe to it. 
We also see this working in the living room as an additional seat for your guests. 
Eichholtz Cliff Modern Boucle Cream
This boucle chair is intended for use with your dining table. But it can also make up a nice pairing with your office desk. It has a more straightforward non-fancy design that can work for those who are not into lavish furniture. 
The backrest also has a tiny peephole in the lower back area which can allow for more ventilation.
The seat is a bit narrow with only 16.6" depth. Thus this is better suited for those who are petite and slim.
Charlotte Modern white boucle
This is similar to a bistro chair with its black steel legs. And we also find it suitable for heavy sweaters since there is a huge gap between the backrest and the seat where air can flow. But the backrest is a tad slimmer, so this is going to be best used by slimmer and individuals of average weight and height. 
Boucle is back
Boucle is often associated with luxury and sophistication. And if you want a chair that can also be a decor at the same time you can never go wrong with a boucle. These chairs are also very durable, so you are getting your money's worth.